2023 Best Online Nutrition Degrees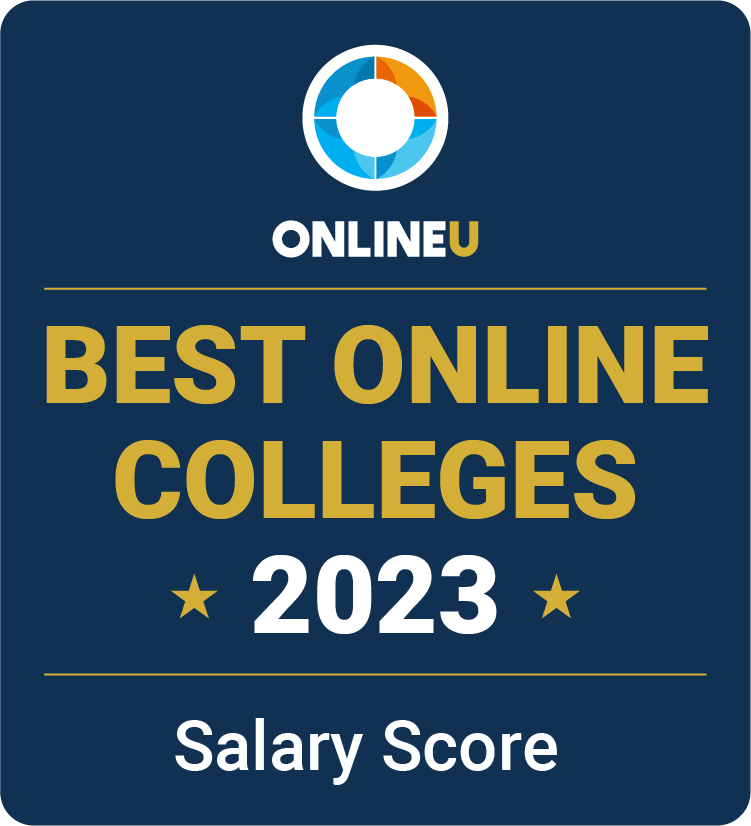 Students interested in promoting a balanced diet and healthy lifestyle can earn an online bachelor's degree in nutrition. A nutrition program aims to prepare future dietitians and nutritionists by exploring the impact of food on overall well-being, including how diet influences disease management. Depending on the program's emphasis, students may also explore food policy, public health programs, eating disorders, and food safety. Alternatively, health science degrees feature similar areas of study but with a broader look at the healthcare industry.
View our methodology for more details about our list, or learn about OnlineU.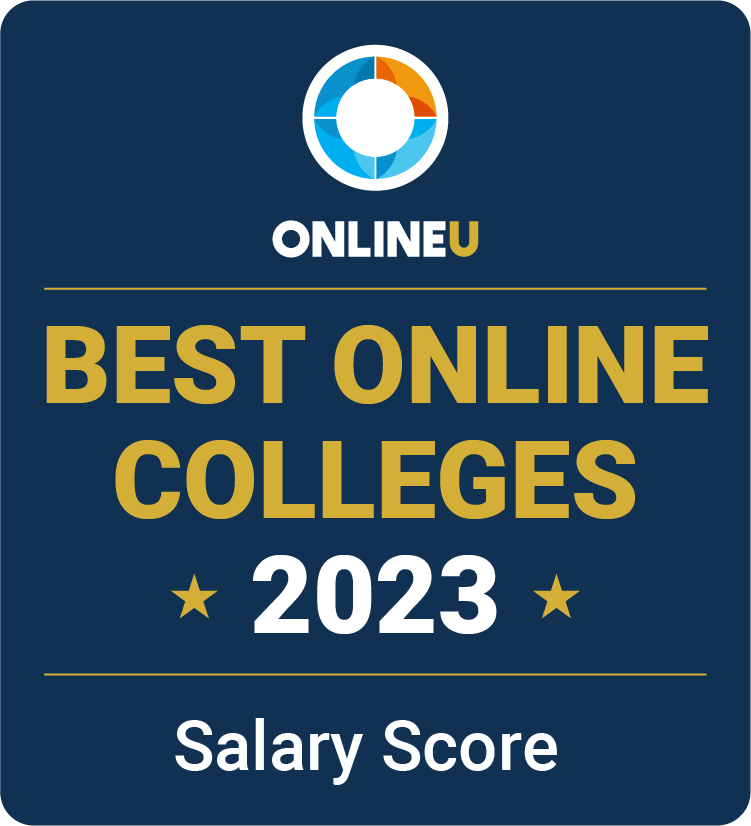 ADVERTISEMENT
Online Nutrition Bachelor's Degrees You May Be Interested In
---
List Of Accredited Online Nutrition Schools
| School | Online Enrollment | Annual Tuition |
| --- | --- | --- |
| Arizona State University | | |
| American Public University System | 38,969 | $7,360 |
| Purdue Global | 32,313 | $14,436 |
| University of Arizona | 5,539 | $11,800 |
| Weber State University | 5,216 | $16,644 |
| University of Alaska Anchorage | 5,052 | $25,228 |
| University of Alabama | 3,290 | $31,090 |
| Eastern Michigan University | 2,808 | $15,700 |
| Kansas State University | 1,206 | $26,491 |
| University of Northern Colorado | 440 | $23,785 |
Overview of Online Nutrition Bachelor's Degrees
Online nutrition degrees offer an interdisciplinary education in the vast field of food science. In addition to learning about how diet affects health and wellness, students can study the social, political, and cultural aspects that influence access to food. Depending on their interests and the level of education they're pursuing, individuals enrolled in a nutrition degree may explore how diet and nutrition affect disease management, influence public health considerations, or shape community health standards.
Graduates of higher education in nutrition can find careers in healthcare, research, government, and education, to name a few areas. With online certification and the required level of education and experience, they may also be prepared to open their own practice or work as health consultants for individual clients.
What Is a Bachelor's in Nutrition Degree?
Bachelor's degrees in nutrition prepare students to help clients become healthier and happier through nutrition counseling and dietary changes. Graduates should gain the core skills needed to educate clients and the general public on nutritional needs at every stage of life. They'll learn to assess patients' nutritional status and help clients achieve optimal health. Programs should also cover how health conditions, age, sex, lifestyle, genetics, and culture affect health and nutrition.
Students enrolled in a bachelor's level dietetics program gain a foundational grounding in wellness and nutrition while also taking STEM, social science, and humanities classes. A Bachelor of Science in Nutrition equips students with the necessary skills to apply for nutrition jobs or advance their education.
Degree & Admission Requirements
A Bachelor of Science in Nutrition typically requires around 120 credits to graduate and takes four years to complete when enrolled full time. Students take general education classes in humanities, liberal arts, math, and science, with required nutrition classes. Programs also usually include labs in food science and chemistry. Many bachelor's programs also require that students complete a capstone project to graduate — typically in the form of a review paper on a topic of their choosing. Some schools, however, may require an internship or some field experience.
You'll need a high school diploma or GED to apply for online college. Some colleges may require a GPA of between 2.5 to 3.0 or higher, although many online colleges do not have GPA requirements. SAT and ACT scores are also required less often now, especially for adult students returning to education.
Students should start applying for school about 6-12 months before they plan on enrolling. For most colleges on a regular admissions schedule, applications are due sometime in the fall or winter of the year before the program starts. Many online schools accept applications year-round and offer start dates throughout the year.
Next Steps
A Master's Degree in Nutrition
An online master's degree in nutrition may include both general and specialized options. Students enrolled in the former complete advanced coursework in health science topics and also strive to develop their research skills. By contrast, those pursuing a specialized graduate program focus on a particular area, such as public health, sports dietetics, or pediatric nutrition. Both specialized and general programs can be completed in two years of full-time study.
Prospective students should note that a master's in nutrition will soon be required to work as a registered dietitian nutritionist.
Doctoral Degree in Nutrition
Like other online doctoral programs at this level, a nutrition doctorate trains students to contribute original knowledge in their field. Individuals must take classes in advanced food science topics, pass exams, and complete a dissertation to earn their nutrition doctorate. This degree may be a good option for those who want to conduct original research in food science, engage with the scientific community, or teach at the post-secondary level. However, prospective students should note that graduate study at this level is challenging, and doctorates may take several years to complete.
Nutrition Program Courses
Aside from general education classes, nutrition majors will also need a strong foundation in health science and diet. Students will take science classes in biology, chemistry, and other areas to learn how the human body uses food at a cellular level. Core nutrition classes will cover dietary needs and how nutrition impacts health and well-being. Many programs also require coursework on nutrition and culture to help students understand the role food plays in our lives and social relationships.
Below are some common classes for nutrition majors:
Food Science courses cover the basic scientific principles behind food safety, preparation, production, ingredient interaction, and food preservation. These classes often include a lab.
Students enrolled in this course learn how different social and cultural groups interact with food. This class is designed to give individuals an understanding of how religious beliefs, economic opportunities, and societal values shape individual diets and also determine what different communities see as acceptable forms of nutrition.
Medical Nutrition includes information on therapeutic nutritional care for different types of medical conditions and in clinical settings. This class might cover nutritional needs for obesity, health conditions requiring a feeding tube, and parenteral feeding, which provides nutrients through the veins.
Management of Food Service Systems
Often listed as an elective, students who take this class explore food delivery in various institutional settings. Most versions of this course incorporate labs in which students observe how meals are prepared in a full-scale kitchen.
This course covers how to provide clients with dietary advice. Students explore how to work with individuals who have different nutritional needs, including those with eating disorders or chronic diseases such as diabetes. Students in this class learn to develop meal plans and track clients' progress toward achieving specific health goals.
Nutrition Concentrations To Choose From
Concentrations allow students to focus their education in particular areas of nutrition and food science. They are often opportunities for individuals to explore subdisciplines and gain the necessary knowledge to pursue a career path that interests them. Below is a list of some common concentration options for students enrolled in a nutrition program.
The dietetics concentration may be suitable for individuals who eventually want to work as licensed dieticians. It features a heavy emphasis on nutrition and biochemistry courses. It is designed to give students a robust, scientific understanding of how food affects health, disease prevention, energy, and other aspects of human health.
Food and Nutrition Entrepreneurship
This concentration blends nutritional science with business concepts. Students learn how to manage food delivery systems in different settings and can graduate prepared for careers in the hospitality industry. The food and nutrition entrepreneurship concentration may also be ideal for those who want to start their own practice or nutrition consultancy.
Students who focus on nutrition and wellness are prepared for entry-level positions in education, healthcare, and government industries. They study multiple subjects, including public health, genetics, and sports nutrition. Given that this concentration provides broad training in food science, it may be a useful option for students pursuing a master's or doctoral degree.
Individuals who aspire to work with athletes or as personal trainers may pursue a sports nutrition concentration. This track focuses on how diet can influence energy, physical activity, and human physiology. In addition to studying evidence-based strategies in clinical nutrition, students may also learn about the sports economy, as well as how to counsel clients and work with medical professionals in the field. This concentration typically prepares students to become a Certified Sports Nutritionist Coach.
What Can You Do With a Bachelor's in Nutrition Degree?
Before students choose a degree, it's important to consider factors like career pathways for nutrition majors, licensure options, and personal interests to determine if a nutrition degree is right for them. After completing a bachelor's in nutrition, students typically continue their education through a master's or doctoral program, prepare for certification, or enter the workforce. Graduate school offers the opportunity to pursue a specialization, conduct research, and qualify for more senior positions in the field. A bachelor's in nutrition can also open the door to jobs in healthcare, public health, education, and hospitality.
What's the Difference Between a Dietician and a Nutritionist?
Nutritionists and dieticians both work with patients to improve health through diet. However, while nutritionists can practice without certification, dieticians must hold a master's degree and pass a test to get the RD or RDN credential. They can also work in more clinical settings and are licensed to provide more services than nutritionists without the RDN credential.
Potential Careers for Nutrition Degrees
Many nutrition majors combine their passion for food and wellness with interpersonal skills in nutrition counseling or medical nutrition careers. According to the Bureau of Labor Statistics (BLS), 27% of nutritionists and dietitians work in hospitals. Nutrition experts also work in gyms, private practices, doctor's offices, government organizations, and food services.
Common career paths for nutrition majors include the following:
Dietetic technicians help with food service and nutrition programs, plan and make balanced meals, educate clients, or provide counseling under the supervision of an RDN.
Health educators often work in schools or community services to teach the public about nutrition and health, develop and implement community education programs, and track how effective those programs are.
Food science technicians specialize in food safety and quality testing, including shelf-life studies, food modifications (like developing low-fat versions of foods), and conducting consumer panels.
Nutritionists and dietitians work directly with patients and clients to educate them on their nutritional needs, develop food plans and intervention strategies, and treat medical issues with dietary changes.
Certification and Licensure
Certification and licensure can show that an individual is a well-trained and capable nutritionist, and can help improve their job prospects. While requirements vary by state — with some making board licensure or third-party certification mandatory and others having no prerequisites — nutritionists typically need to have a postsecondary degree, log a number of supervised hours, and pass an exam to earn these qualifications. Students and professionals have a range of nutrition certification options depending on their educational level and area of interest. Below is a list of the most common types.
Certified Clinical Nutritionist (CCN) — This certification is open to individuals with an undergraduate or advanced degree in nutrition. Applicants must complete an online course and pass the CCN exam to be certified. In some states, they must also complete a number of clinical hours. Recertification requires completing continuing education credits.
Certified Nutrition Specialist (CNS) — Students need a postgraduate nutrition or medical degree to meet the academic requirements for this advanced certification. Depending on their educational background, they must also complete 1,000 supervised hours, a dietetic internship, or case studies in nutrition. All applicants must pass an exam to become a CNS.
Registered Dietician (RD) — Aspiring RDs need a minimum bachelor's degree to qualify for the examination. There are several pathways to earn this qualification, including completing a Dietetics Internship, Didactic Program in Dietetics, or 1,000 supervised hours. RDs pay a yearly fee to maintain their credential.
Is an Online Nutrition Degree Worth It?
Nutrition degrees can pay off in the long term for individuals who want to work in the food science industry. However, prospective students should also evaluate their personal circumstances, financial position, and other commitments — as these factors can also influence whether a nutrition education is worth it. The value of this degree will ultimately vary from student to student, but individuals may consider the following potential pros and cons before deciding to enroll in a nutrition program.
Potential Advantages
Nutritionists are typically well-compensated. Compared to the U.S. median annual salary of $46,310, these professionals earn a median of $66,450, with the top 10% earning approximately $95,130 a year, according to the BLS.

Nutrition degrees train students to identify and care for people's needs. For individuals who enjoy working with and helping others, a nutrition degree can lead to a rewarding career in client service.

A nutrition education may be a suitable option for self-employment. While dieticians work for hospitals or schools, they can also open private practices that serve individual clients. This degree may therefore be useful to those who want the business aptitude and food science training to work for themselves.
Potential Disadvantages
A nutrition degree alone is insufficient to advance a career in this field. For instance, many employers may expect these professionals to be licensed for higher-level positions, and nutritionists must take continuing education credits to maintain their credentials to remain competitive. Explore our list of affordable online master's degrees in nutrition to plan ahead and stay within budget.

Becoming a successful dietician takes time and effort. Students with a nutrition education often need to gain several years of experience before they can command a high salary, start their own practice, or work with a pool of dedicated clients. This is unlike other positions — particularly in tech and business sectors — where graduates can find high-paying, entry-level jobs soon after graduation.
Is a Nutrition Degree a Good Fit For Me?
Nutrition degrees can be an ideal choice for students who enjoy helping others meet their health and fitness goals. For instance, individuals who enjoy cooperation are likely to do well as nutritionists and dietitians. Furthermore, employers hiring nutritionists commonly seek empathetic problem solvers with the ability to discern people's needs and challenges and help them overcome them through evidence-based strategies. Overall, students who see themselves as creative, collaborative individuals who care about the health of others may find that a nutrition education suits their personality and interests.
Employers hiring nutritionists seek empathetic problem-solvers who can discern people's needs and challenges and help them overcome them through evidence-based strategies.
If you're looking to brush up on some basic information about nutrition, an online course or two can be worth it. However, an bachelor's program is usually a better option for a career in nutrition.
Bachelor's degree programs give students an in-depth understanding of nutritional needs and teach them to consider a broad range of factors when working with clients, including age, sex, health conditions, family health history, genetics, and culture. Bachelor's students also gain a strong foundation in science that will benefit them in their careers and further education.
FAQs About Bachelor's in Nutrition Programs
Can I Get a Nutrition Degree Online?
---
Yes, many colleges and universities offer online nutrition degrees. While some programs are fully remote, those that prepare students for certification may have in-person practicum requirements or expect students to visit campus to complete lab work.
Is a Nutrition Degree Hard?
---
Earning a bachelor's degree in nutrition takes hard work and dedication. Whether or not it is a difficult degree depends on personal interests and skills. Some students may struggle with the science and healthcare-related classes in the program. It may be more difficult for students who excel in liberal arts classes rather than biology and chemistry.
How Much Does a Nutrition Degree Cost?
---
The median cost for nutrition science degrees at different levels is $8,324 for in-state students attending a public institution. By comparison, out-of-state students at private schools pay a median tuition of $39,760. Distance learners can typically save on additional costs such as relocation, transport, and on-campus housing.
Are Nutritionists in High Demand?
---
The BLS projects faster-than-average job growth for nutritionists and dieticians. Compared to the national average of 3%, these positions are expected to increase by 7% through 2032.
What Else Should You Consider?
One of the most important things to consider when choosing an online nutrition degree is accreditation. Every school on our site is accredited, which means an approved agency continuously reviews it to ensure it meets academic standards.
Choosing the right program for your career goals is also important. While most nutrition degrees offer an in-depth education in the field, dietetics programs are specifically designed for students who want to become registered dieticians (RDs) or RDNs, or gain other types of certification.
To earn an RDN credential, students must earn a bachelor's or master's degree in dietetics from a program accredited by ACEND. Because RDNs also need a master's degree in nutrition or another field to get certified, students who choose a bachelor's program without ACEND accreditation can still satisfy that requirement later on.
Another consideration is whether a bachelor's in nutrition is right for you. Jobs in nutrition are a good fit for people who are interested in health, wellness, and diet. However, similar programs, like health education degrees or exercise science degrees, might be a better fit, depending on what you want to do after college.
Additional Resources
Students can explore the following resources for supplementary information on nutrition degrees, certification, and career options.