2023 Best Online Bachelor's Degrees in Civil Engineering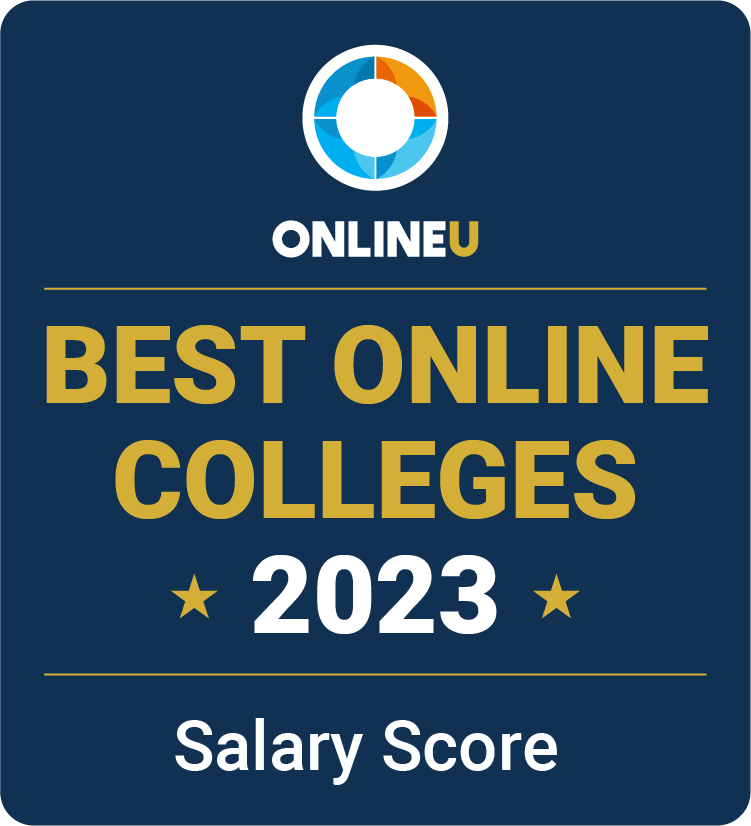 Our society's sustained infrastructure depends on civil engineers who design and build structures. Prospective students interested in this discipline will find options for online bachelor's degrees in civil engineering; however, there is only one accredited online civil engineering program — the University of North Dakota's Bachelor of Science in Civil Engineering. ABET accreditation is a requirement for obtaining licensure in this field, with few exceptions. Because of this, students should be aware that attending an online program without accreditation limits degree outcomes in most states.
The following is a list of popular online degrees in civil engineering at the bachelor's level, one of which has the necessary programmatic accreditation. We provide more details about this below the list. To explore additional online engineering programs, you can visit our engineering hub or plan for the future with a master's in civil engineering.
View our methodology for more details about our list or learn more about OnlineU.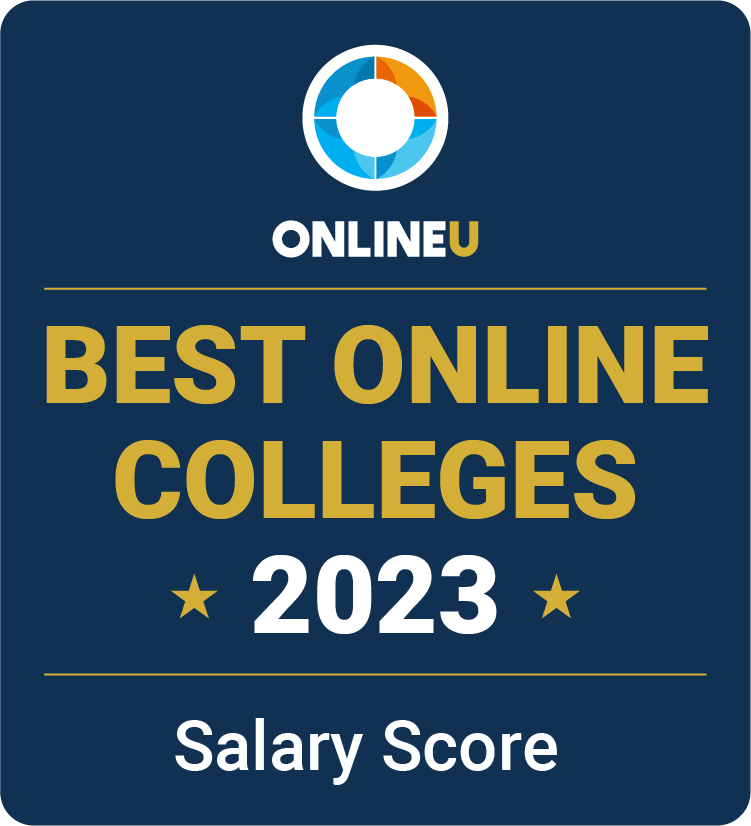 ADVERTISEMENT
Online Civil Engineering Bachelor's Degrees You May Be Interested In
---
List Of Accredited Online Civil Engineering Schools
Liberty University
Annual Tuition:
Locations:
Accreditation:
Liberty University (LU) is a large, private nonprofit institution offering an online Bachelor of Science in Civil Engineering that requires 130 credit hours. Taking 3.5 years to complete, the program prepares students for careers in civil engineering after graduation. The curriculum covers government regulations, water resources protection, and environmental hazards.
LU's online students use Canvas to complete coursework asynchronously. Resources for online students include tutoring, academic advising, IT support, and a writing center. Admission requirements include an application and college or high school transcripts.
Old Dominion University
Annual Tuition:
Locations:
Accreditation:
Old Dominion University (ODU), a large, public institution, offers an online Bachelor of Science in Engineering Technology. Totaling 126 credit hours to complete, the program has three concentrations students can choose from: (1) Construction Management, (2) Structural Design, and (3) Site Development. In addition, some courses in the curriculum include Fluid Mechanics, Structural Analysis, and Engineering Economics.
At ODU, online students use Canvas to complete coursework asynchronously and synchronously. ODU's online services include career advising, coaching, and technical support. Applicants must submit an application, official high school or GED transcripts, and SAT/ACT scores.
University of North Dakota
Annual Tuition:
Locations:
Accreditation:
Students interested in a civil engineering career can pursue an online Bachelor of Science in Civil Engineering degree at the University of North Dakota (UND), a public institution with a medium-sized student body. The program totals 128 credit hours and takes four to five years for students to complete. Sample core courses include Fluid Mechanics, Foundation Engineering, and Statics.
UND online students complete coursework on Blackboard in a hybrid, synchronous learning format. Online student resources include tutoring, writing assistance, tech support, and an online library, to name a few. UND's admission requirements include high school or college transcripts and a minimum cumulative 2.75 GPA.
What Is a Bachelor's in Civil Engineering Degree?
A bachelor's degree in civil engineering aims to equip students with the knowledge and skills they need to become civil engineers and design critical infrastructure. Program faculty offer classes on physics, materials science, calculus, and structural mechanics to ensure that students understand how to create safe structures such as roads, bridges, and dams.
Given online education's rising popularity, some schools offer online bachelor's degrees through distance learning platforms. Online learners usually take asynchronous classes with no live meetings, but this varies by school. Some civil engineering programs require students to attend campus once or twice a year for intensive laboratory sessions. At other times, enrollees might complete lab work with at-home kits or virtual simulators.
Degree Requirements
Online bachelor's degrees in civil engineering usually have 120-130 credit hours of coursework split between general education and major classes. These programs might take as little as four years to complete with a full-time schedule. However, many students take more than four years to finish, and colleges often have part-time degree plans for enrollees who need to balance work with school and other responsibilities.
Particular programs might require an internship or externship to give you practical work experience. This means you'll work in person at a location approved by your program's administrators, even if all of your courses are online.
Civil Engineering Courses
Required courses for a civil engineering major focus on applying the lessons of mathematics, physics, geology, material mechanics, and other disciplines to the construction of public works. Because civil engineers usually work for or alongside government agencies, many degrees include courses in public policy, along with discussions of professional ethics and project management. To give applicants a flavor of a civil engineering bachelor's program, we've listed a few common online courses below:
This branch of mathematics involves the concepts of limits, differential equations, and derivatives. Engineering students focus on using calculus to determine the stress of forces on the different structures they design and build.
Faculty discuss the movement of fluids (liquids and gases) and the forces that affect them. Students learn how to calculate flow, drag, the conservation rate of mass and momentum, and viscosity. Civil engineering students are introduced to the practical applications of fluid mechanics theories in their field.
Students learn the nature of forces and their various applications in civil infrastructure. These include kinetic energy, magnetism, waves, electricity, and sound waves. Later units in the course may introduce concepts from advanced engineering physics, such as lasers and nanotechnology.
In this online class, professors discuss structural engineering in terms of the forces that hold structures together and the various materials that civil engineers can use to build. Students test a variety of physical loads to determine a structure's strength. Faculty may dedicate lessons to structural failure and ways to mitigate the physical stresses that can lead to collapse.
Admissions
A typical college application timeline begins up to a year before actually starting classes. Most candidates apply to college sometime between November and February when enrolling for the fall term.
Most colleges ask applicants for the following items:
Official high school or GED transcripts showing a minimum GPA of 2.0-2.5 (though minimums can vary)

A letter of recommendation from a teacher

A personal statement on education and career goals

Official ACT or SAT scores, with minimums that vary by school (note that some schools have dropped entrance exam requirements)
College applications usually cost $30-90, and most schools ask for a nonrefundable application fee.
What Can You Do With a Bachelor's in Civil Engineering Degree?
Most of these degrees are designed specifically to train the next generation of civil engineers. But not everyone's path is identical after college; you might choose to pursue a graduate degree in this or another engineering specialty, or you may want to enter the workforce right away.
Further Education
More education tends to lead to higher salaries and lower rates of unemployment. Engineering employers may even give preference to management candidates with advanced degrees.
Below, we've listed your options for enrolling in an advanced civil engineering degree program.
Master's Degree in Civil Engineering
Civil engineering master's degrees feature coursework on advanced concepts, usually in a program concentration, to help students specialize. Some common concentrations include geotechnical engineering, structural analysis and design, and transportation systems. Faculty might also emphasize leadership skills that graduates can use in management roles.
Doctoral Degree in Civil Engineering
A doctorate isn't necessary to practice as a civil engineer, but it's often required to teach college courses. In addition, doctoral students learn advanced research methods that may help them conduct important research in the field, which can help them publish academic articles and improve their academic employment prospects.
Civil Engineering Careers
Most civil engineering graduates go on to have careers as civil engineers. This occupation has a median annual salary of $88,050, or nearly twice the national median for all jobs combined. The field is growing at an average rate of 7% in the 2021-2031 period. The Bureau of Labor Statistics most recently counted 318,300 civil engineers working in the U.S., with about 24,200 job openings expected each year.
You don't necessarily need a state license to become a civil engineer, but you'll almost certainly need one to work on public projects. This is the majority of what most civil engineers do, so most end up getting licensed. See your state's department of licensing for details on requirements in your area.
As discussed, civil engineering education provides good training for other engineering fields. Bachelor's graduates might opt for jobs as environmental engineers or mechanical engineers instead.
Other Engineering Specializations
Engineering is a broad field with many narrower specialties, including civil engineering. But engineering students usually develop many math, science, design, and soft skills during their education that translate well to other specialties. For example, a civil engineering student's understanding of structural weight loads and design processes might prove useful in an aerospace engineering role.
For this reason, some bachelor's graduates go on to earn different types of engineering degrees in graduate school. Others enter the workforce in related engineering occupations for employers who trust in their transferable skills. Here is a list of engineering disciplines you might also consider once you have a bachelor's degree in civil engineering:
Aerospace engineers create either planes and helicopters (aeronautical engineering) or spacecraft (astronautical engineering). They follow meticulous safety and testing protocols during all phases of design and manufacturing.
These engineers create new chemicals and develop new uses for existing compounds. Most of them often work in corporate research and development departments.
These professionals design computer hardware and components. They often work closely with software engineers.
Industrial engineers design and improve processes for manufacturers. They take into account the equipment, physical layout, and workflow for each space they work on, then collect and analyze data to determine the efficiency of their ideas.
These engineers design machines of all kinds. This field has one of the slowest foreseeable rates of job growth because of improvements in mechanical automation and efficiency.
These professionals design software and applications for computer platforms, including desktops, laptops, and mobile devices. They typically work closely with software developers, providing the conceptual and project-management knowledge that developers help translate into finished products.
Financing Your Online Bachelor's Degree in Civil Engineering
Most college students use a combination of savings and financial aid to pay for school, with student loans playing a large part. Now that college is more expensive than ever, we break down common costs and financial aid options below.
Cost
Tuition is the largest part of college expenses, but schools also charge mandatory fees for various services. Supplies form another cost, including a computer, software, and physical books or e-books. You can save significantly on room and board if you study online.
All of these costs differ by college. Below are the National Center for Education Statistics' latest calculations for average costs by type of college:
Public: $9,400 (for in-state students)
Private nonprofit: $37,600
Private for-profit: $18,200
Financial Aid
Financial aid includes loans — which require repayment with interest — and gift aid, which you don't need to pay back. Gift aid refers to merit- or need-based scholarships, need-based grants, and need-based work-study programs. The latter are federal or state programs that help pay for college in exchange for approved part-time work in public service.
Most students end up taking out at least some loans, which can lead to thousands of dollars in student loan debt. Try securing all the gift aid you can before resorting to loans.
What Else Should You Consider?
A college education is a serious commitment, so it's important to consider all the factors that matter to you. The questions below might help start this process:
Is this school accredited?
Is this online civil engineering program accredited?
Civil engineering program administrators usually seek programmatic accreditation through the Accreditation Board for Engineering and Technology (ABET). Some states require civil engineers to hold an ABET-accredited degree in order to get a license, so it's important to understand the regulations in the state where you want to work before committing to a program. ABET has historically accredited few fully online civil engineering degree programs, so you might need to attend an on-campus or hybrid program to improve your professional prospects.
ABET has a searchable database of both online and on-campus programs.
Do I want to study online?
For civil engineering enthusiasts, accreditation is the most important factor when considering an online degree. But beyond this, you should consider the nature of online education itself; starting an online education may feel exciting or nerve-wracking, depending on your personality.
Distance learning is flexible and convenient but also less structured than traditional education, so you need the discipline to stay on top of deadlines. At times, you might feel disconnected from colleagues and professors, so be sure to interact with them in discussion forums and consider creating virtual study groups to forge helpful relationships.
What other factors are important to me?
You may want a college stocked with well-reviewed support services. Perhaps a personal friend recommends faculty members at a particular school. Or you might appreciate a diverse student makeup and robust inclusion policies. Think about what your dream college would have, then try to find a real school that matches this as closely as possible.
FAQs About Bachelor's in Civil Engineering Programs
What Can You Do With a Civil Engineering Degree?
---
You can become a civil engineer with a bachelor's degree in this major, but you might also find a related type of engineering job. This depends on how well you can convince interviewers that your knowledge and skills match what they're seeking.
Another option is enrolling in a graduate program in civil engineering or engineering management.
What Is the Difference Between Civil Engineering and Architecture?
---
Civil engineers design infrastructure, including transportation and public works utilities, while architects design buildings where people live and work. Both jobs call for some of the same knowledge and skills, such as the physics of loads and an understanding of construction materials.
If designing buildings sounds more appealing than designing infrastructure, you might consider an architecture degree instead.
Is Civil Engineering Hard?
---
Civil engineering programs are STEM degrees, so most of the challenges are related to math and science. You might find this major relatively easy if you excel in these subjects, but you could still struggle with new concepts, technological tools, or soft skills such as critical thinking and collaboration.
Why Is Civil Engineering Important?
---
Civil engineers design and build the everyday infrastructure that helps societies function smoothly. You've benefited from their expertise and hard work if you've ever walked down a street, driven across a bridge, or drank water from a tap.
Bottom Line
A bachelor's degree in civil engineering is the basic credential needed to become a civil engineer who works on important infrastructure projects. Program faculty teach calculus, physics, and materials science concepts that are required to earn a license in this field. Some colleges offer online civil engineering bachelor's degrees, but it's important to ensure that a program holds ABET accreditation because this may affect employment opportunities in the future.
If you're still not sure about studying civil engineering, you can read through OnlineU's other helpful offerings. Once you've decided on a major, take a look at our Guide to Applying to Online College or University to get started.
Related Articles
2023 Best Online Master's Degrees in Civil Engineering
Find schools with the best online master's in civil engineering degrees in 2023. Rankings are based on reported alumni salaries.
2023 Best Online Bachelor's in Systems Engineering
See our list of online schools offering systems engineering degrees at the bachelor's level. Learn more about this online degree and careers in the field.