2023 Best Online Master's in School Counseling Programs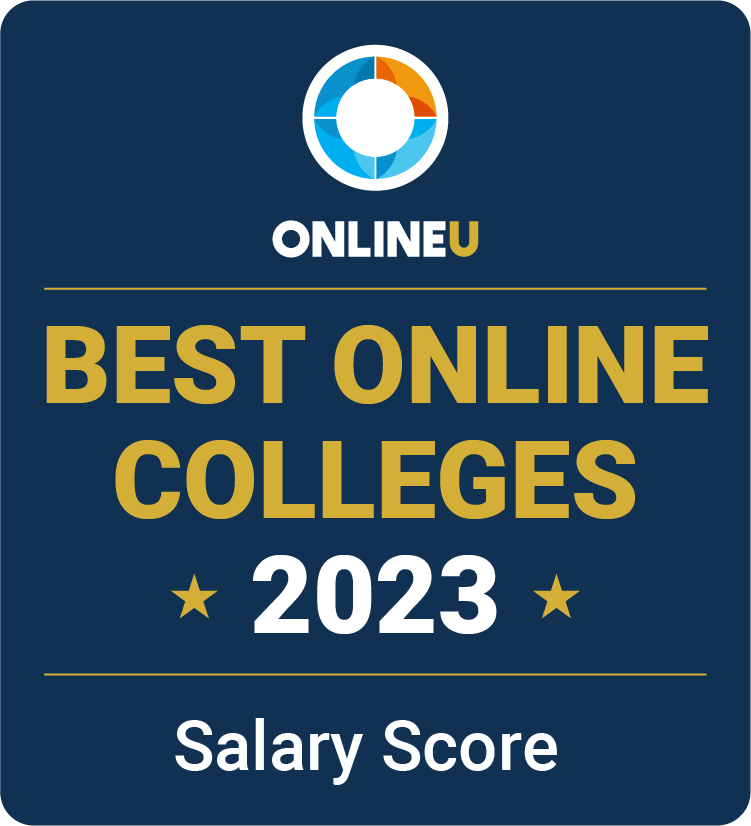 An online master's in school counseling may be a smart choice for those who are interested in counseling K-12 students. School counselors typically help younger students address social or behavioral problems, issues with their home environments, and other challenges that may hinder their ability to learn and communicate effectively with their teachers and peers.
An online master's program in school counseling is designed to train students in assessment methods and counseling techniques. Some graduate students may also want to choose an area of concentration, such as mental health treatment or college and career readiness.
View our methodology for more details about our list, or learn more about OnlineU.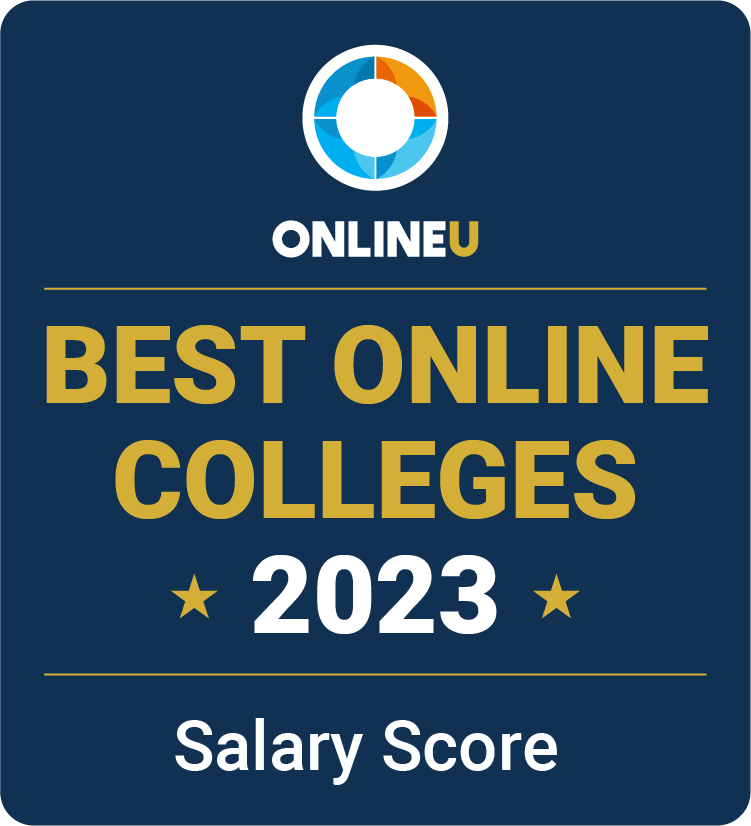 ADVERTISEMENT
Online School Counseling Master's Degrees You May Be Interested In

Annual Tuition: $11,074
1 Programs (view all)


University of the Southwest
Annual Tuition: $22,500
1 Programs (view all)
---
2023 Best Online Master's in School Counseling Programs
| Rank | School | Salary Score | Median Starting Salary |
| --- | --- | --- | --- |
| # 1 | Valdosta State University | | $57,170 |
| # 2 | Chadron State College | 93 | $53,336 |
| # 3 | Our Lady of the Lake University | 90 | $52,159 |
| # 4 | University of West Alabama | 90 | $52,130 |
| # 5 | Creighton University | 85 | $50,507 |
| # 6 | Seton Hall University | 81 | $49,575 |
| # 7 | University of Missouri | 75 | $48,350 |
| # 8 | University of the Southwest | 68 | $47,026 |
| # 9 | Angelo State University | 68 | $47,019 |
| # 10 | New York University | 67 | $46,814 |
#1
Valdosta State University
Salary Score:
Median Starting Salary:
Locations:
Accreditation:
Valdosta State University (VSU) is a public institution that offers an online Educational Specialist in School Counseling. The program requires the completion of 30 credit hours, which most full-time students achieve in two years.
VSU students use the school's BlazeVIEW system to access their online courses. Some of the core courses in the school counseling program cover advanced behavioral therapy, child psychopathology, and behavior modification. Students must also complete a semester-long practicum and a capstone project to graduate. The mission of the VSU program is to prepare graduates to work as K-12 counselors, using data, advocacy, consultation, and counseling to help students achieve high levels of success.
#2
Chadron State College
Salary Score:
Median Starting Salary:
Locations:
Accreditation:
At Chadron State College (CSC), a public institution, future school counselors can opt for an online Master of Arts in Education with a concentration in school counseling. Students who have a valid teaching certificate need to complete 39 credit hours, while those without a teaching certificate must take an additional 15 credit hours of teacher education.
During CSC's eight-week online sessions, graduate students use the Sakai learning platform to access lectures, submit homework, and interact with peers and instructors. Students develop their counseling abilities by taking courses on topics such as the fundamentals of assessment and multicultural counseling and by completing both a practicum and an internship.
#3
Our Lady of the Lake University
Salary Score:
Median Starting Salary:
Locations:
Accreditation:
Our Lady of the Lake University is a private, nonprofit, faith-based college affiliated with the Roman Catholic Church. It's also a designated Hispanic-serving institution. The school offers both a Master of Arts in Counseling - School Counseling and a Master of Education in School Counseling, each of which requires 48-63 credit hours, depending on the student's prior experience. The programs are structured in seven-week sessions, and most students earn their degrees in two to four years of full-time study.
In either program, students take courses covering professional methods, child counseling, assessment, and appraisal. Required internships and practicums provide real-world experience before graduating.
#4
University of West Alabama
Salary Score:
Median Starting Salary:
Locations:
Accreditation:
The University of West Alabama (UWA) offers both an online Master of Education in School Counseling and an online Master of Science in Guidance and Counseling. Either program requires the completion of 60 credit hours, which most full-time students achieve in two to three years.
At UWA, students use the Blackboard learning system to access their online courses. Some of the core courses explore diagnostic techniques, group counseling, and crisis intervention. Graduate students must also complete two semesters of practicum experience and a one-semester internship. UWA students are paired with mentors who can assist them throughout the program.
#5
Creighton University
Salary Score:
Median Starting Salary:
Locations:
Accreditation:
Affiliated with the Roman Catholic Church, Creighton University is a private, nonprofit school. Creighton accepts 71% of applicants and graduates 72% of its students. The school offers an online Master of Science in School Counseling and Preventive Mental Health, which features three possible areas of concentration: elementary school counseling, PK-12 guidance counseling, and secondary school counseling. Applicants with a teaching certificate will need to complete about 36 credit hours, while those who don't will need to complete about 48 credit hours and an additional practicum.
Creighton's program is designed to prepare students for licensure and certification through project-based learning activities and several semesters of required practicum experience. Core courses focus on common issues and counseling techniques for children.
Overview of an Online School Counseling Program
For many young students, navigating the education system can be daunting. They are faced with social issues, challenging coursework, and tough decisions regarding the direction of their lives after grade school. School counselors are hired by institutions to guide students through these issues by offering advice and mentorship. If you're interested in this career path, you'll need to earn a master's degree in school counseling.
Online school counseling programs at the master's level can take students one to three years to complete, and they require 30 to 75 credit hours.
Before applying to school at the master's level, you'll need a bachelor's degree in a similar subject, such as teaching, counseling psychology, social work, or simply counseling. Some students earn their bachelor's in school counseling before going on to study for a master's in secondary education in order to work at the university level.
Earning a master's degree online is a valuable option for your future career prospects as a counselor. It's also considered a well respected degree in line with traditional on-campus learning. By attending an online school counseling program, you'll learn important skills in interventionism and behavioral assessment techniques, and you'll study the detailed history of the U.S. education system. You'll use data to drive your counseling studies and look at modern counseling strategies for an increasingly diverse student body.
Common Courses for a School Counseling Major
Coursework in school counseling online programs cover the specific skills and knowledge you'll need to become a licensed counselor. You'll study social and cultural issues, human growth development, career development, and how to apply research and data to your profession.
Below is a list of five courses that are commonly found among the best masters in school counseling programs:
Ethics and Legal Issues in School Counseling
This course covers the ethical standards of modern-day school counseling while also looking at this field through an historical, philosophical, and cultural lens. You'll discuss the trends of school counseling as well as the profession's ethical standards put forth by prominent organizations in the education industry.
Lifespan development looks at the emotional, social, and cognitive processes of human growth. This course provides insight into basic developmental phases in order to provide a better understanding of what young students go through at a biological level.
Research in School Counseling
Here, students will take a data-driven approach to counseling by investigating and analyzing research in school counseling. They are introduced to the scientific practice of research and the relevant terminology, before being assigned their own research projects, where they'll write their findings in a report.
Child Therapy and Assessment
This class takes the proven methods of adolescent psychology and applies it to an education environment. You'll look at intervention techniques and assessment practices while keeping in mind a student's home environment, cognitive issues, and family structure to provide constructive therapeutic techniques.
School Counseling Techniques
This course covers the hard skills needed to be an effective and ethical school counselor, including interview best-practices, observation techniques, data collecting, and writing comprehensive reports.
School Counseling Concentrations
Some online master's in school counseling degrees offer concentrations that allow you to more closely study a niche within the field or create additional skills that will better your employment opportunities.
For example, some programs may offer a bilingual extension, which looks at education practices and theory in a commonly spoken language, such as Spanish.
Others offer mental health concentrations that focus on the practice of addressing cognitive and behavioral issues that many young students face during their education.
Career Outlook
School counseling degrees are designed to teach students the skills to operate as a professional counselor in an educational institution. School's are unique environments, especially when compared to psychologist offices, rehabilitation centers, or social work agencies.
Professionals in this field are hired by both public and private schools, where they monitor student behavior, provide academic and social guidance, and administer aptitude tests.
---
School counselors earn an annual median salary of $60,510 per year, according to the Bureau of Labor Statistics (BLS). When you compare this to the $58,260 average salary for all occupations in May of 2021, you can see that school counselors earn only slightly more each year.
---
There were 322,000 school counselors working in the U.S. as of 2020. The BLS projects that there will be 37,000 more jobs added before 2030, giving school counselors an 11% job outlook. This is faster than the average occupation's growth rate which sits at around 8%.
Do You Need a Master's To Be a Guidance Counselor?
Typically, you are required to obtain a master's degree in school counseling before applying to become a licensed guidance counselor. Additionally, the skills and knowledge you'll gain from a graduate program are necessary to be an ethical, fair, and effective counselor for young students.
Public school counselors, specifically, are required to have a state-issued credential in order to practice. Unfortunately, this credential's title varies from state to state. Some states call it a certification or a license, others call it an endorsement.
What Licensure and Certification Do You Need?
States generally require a master's degree — along with a license — to work as a school counselor in grades K-12. The American School Counselor Association (ASCA) is an excellent resource for each state's requirements when it comes to working as a certified counselor.
Every state has their own requirements in education, practical experience, and even background checks. Some states, such as Alaska, may also require you to take cultural coursework related to their region, including a specific set of credit hours dedicated to multicultural and Alaskan studies. Once you meet said requirements, you'll be eligible to apply for a state license in school counseling. From there, you can begin applying for full-time employment in both state-funded and private schools.
If you're looking for more professional accolades, a certification provides a designation for an individual's achievements in the field. You can choose to earn a National Certified School Counselor certificate or complete the National Counselor Examination from the National Board for Certified Counselors (NBCC). These will help boost your credibility and knowledge through additional coursework in trauma, abuse, addiction, and family counseling, as well as program evaluation and human development.
Choosing an Online Master's in School Counseling Program
Accreditation verifies the legitimacy and efficacy of an institution. Verifying your school's accreditation status should be your first step in choosing the right program.
The Council for Accreditation of Counseling & Related Educational Programs (CACREP) is the main institution that accredits graduate programs in school counseling. Their rigorous standard looks at everything from a program's learning environment to how a program evaluates its students. Furthermore, all of OnlineU's recommendations for master's degrees in school counseling come from accredited institutions.
Aside from accreditation, there are other facts to consider as well. If you have credits from another university, you should ensure they will be properly transferred to the new program. Credits are a valuable asset for master's students, so it's important that you check your school's transfer policy before committing to said program.
Another thing to think about is how the application of online learning differs from on-campus learning and what requirements there might be for your online degree. Most school counseling master's degrees require in-person practicums or internships. So while the majority of your coursework will be online, you will also need to gain on-site work experience from an approved employer. For those studying out-of-state, you'll need to ensure there are local institutions where you can complete your internship.
If you are looking to graduate from your master's fast, see our article about accelerated learning options and how to graduate from college early.
Is a Master's in School Counseling Worth It?
There are several things to think about before choosing an online master's in school counseling. With so many hoops to jump through, and a hefty cost along the way, you might be asking yourself if it's worth it.
Let's take a look at the various pros and cons of earning a master's in school counseling:
Potential Benefits
Potential Drawbacks
Resources
As a graduate student, you may look for assistance in a variety of ways — from student loans to scholarships. As mentioned above, there are several organizations that offer helpful resources to school counseling graduate students.
Bottom Line
Earning a master's degree in school counseling is a costly endeavor that can take years to complete. The subject matter deals with sensitive topics related to adolescent behavior and the corresponding therapeutic techniques that are used in a school environment. There are plenty of support networks and organizations that are designed to help students with their studies and career steps thereafter. Upon graduation, you'll likely find yourself earning a modest salary, which can feel more balanced when considering all the days-off you receive and the help you're able to provide your students.
Why Trust Us?
60,000 Degrees Researched Annually
20,000 Hours Spent on Research Annually
Launching Rankings Since 2009
Meet our team
Related Articles
2023 Best Online Master's Degrees in Special Education
Explore the schools that offer the best online master's degrees in special education. Rankings are based on each program's alumni salary scores.
2023 Best Online Bachelor's in Counseling Programs
Discover the best online bachelor's degrees in counseling for 2023 based on tuition and salary data.