College Application Timeline
Knowing when to submit college applications is extremely important. For many colleges and universities, the final application deadline is absolute, and your application won't even be considered if it's late. However, by understanding how the undergraduate admissions process works and following our application schedules, you should be able to apply for admission right on time.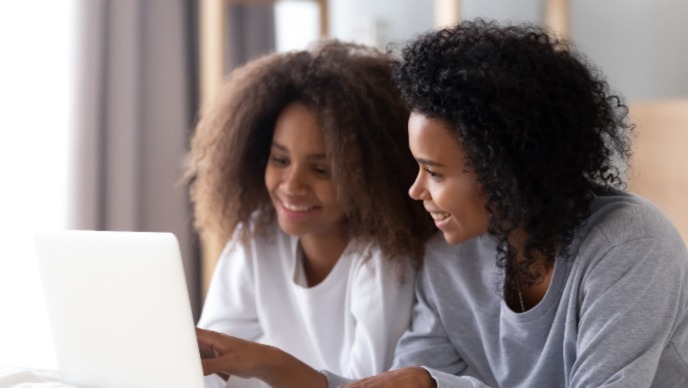 How Admissions Formats Affect Application Deadlines
Whether you're a high school student headed for your first year of college, a transfer student changing schools, or an adult returning to college after some time in the workforce, you'll need to determine when to start submitting applications for the school or schools you'd like to attend. But first, it's useful to establish which of the following college admissions formats each school follows.
Regular Admissions
If your college search has led you to select a prestigious or competitive college, you should understand that many of them have a lower acceptance rate, which means they admit only a small percentage of the applicants who submit apps each year. To be accepted at a school using the regular admissions format, you'll need to demonstrate academic achievement, including a reasonably high GPA and good scores on college entrance exams, like the SAT and ACT, along with active participation in extracurricular activities, such as sports and clubs.
Competitive colleges usually follow a regular admissions format, and they set a deadline when all applications are due. At most of these schools, you can submit your application as early as August or September, but the application deadline usually falls sometime between November and February, preceding the fall semester when you intend to start. Because of these variables, it's essential for you to check each school's website for the exact date.
Admissions counselors then review all of the applications and notify all applicants of their admissions decisions simultaneously, usually around March 1.
Approximately 900 regular admission schools use a universal application system known as the Common Application. This system has its own deadlines, which may vary slightly from year to year, but in general, the Common App opens on August 1 of the preceding year and closes on January 1 of the same year in which students will start classes in the fall. A similar system, called the Coalition Application, allows students to create their profiles anytime and submit their applications according to each school's deadline.
Early Admissions
Some of the most competitive schools offer early admission formats, and prospective students who already have a high GPA and standardized test scores may want to consider using this option. The acceptance rate tends to be slightly higher than average because, generally speaking, only well-prepared applicants use this option. However, the downside is that you will not receive a financial aid offer until the following spring, which may affect your ability to attend the school.
There are two main types of early admissions enrollment, although some schools offer other early formats that may be binding or nonbinding. You'll need to prepare your applications in August and September because the deadlines are set somewhat early in the fall semester. Accepted applicants are usually notified in December. Here again, you should check each school's website for the exact application deadline and application terms if you intend to apply early:
Early decision (ED) enrollment deadlines typically are usually November 1 or November 15, and you'll probably get a decision letter by the end of the year. ED decisions are binding, which means you can only apply to one ED school, and you must attend that school if you're accepted. By agreeing to these terms, you're signaling to the school's admissions officers that you're completely committed to attending that school, which may sway their decision in your favor.
Early action (EA) enrollment decisions are not binding. You can apply to multiple schools, and no matter where you're accepted, you still have the option of applying to and accepting enrollment in some other school. EA deadlines usually fall in October, and you'll receive your decision letters by the end of the year.
Rolling Admissions
Some schools are less competitive than others and have higher acceptance rates. Many of these schools use a rolling admission format and often have a broader timeframe for accepting applications. Most of these institutions start accepting applications as early as the September preceding the fall semester when students will start attending the school, and the application timeframe may remain open through the spring, perhaps five months or so prior to the start of the new school year.
Under the rolling admission format, admissions officers review applications as they're received, and they inform applicants of acceptance decisions on an ongoing basis as they're made. However, once an individual program is filled, the school cannot accept any additional applicants until the following year. Therefore, if you plan to attend a school with rolling admissions, you may want to submit your application earlier, rather than later, to secure a spot in the program of your choice.
Open Admissions
There are also some schools with very high acceptance rates that admit nearly all applicants, as long as they have a high school diploma or its equivalent. These inclusive schools, which include community colleges and some four-year universities, often follow an open admission format. The application form is typically simple to fill out, and you can usually register up to 30 days before a new semester begins or possibly even closer to the school start date.
College Application Deadlines for 2024
You may be wondering when college applications open for fall 2024. The following timeline provides a general overview of the college admissions process, so you may also want to consult the Submission Checklist below for more details.
Now's the time for high school seniors, students considering transferring schools, and returning adults to start the college research process. In addition to reviewing schools, programs, and majors, you may want to consider whether you should go to college on campus or online. If you'd prefer to have a traditional college experience, you'll want to schedule campus visits during this period, too.
Once you've researched schools and narrowed your list of choices, you should pull together the materials you'll need to complete your applications and start writing your personal essays.
August 2023-September 2023
If any of the schools on your list are highly competitive, you may want to consider submitting an early application. Be sure to research early decision, early action, and early evaluation enrollment options before submitting your application.
Most colleges and universities that practice regular admissions accept submissions in the earlier part of this period, while colleges with rolling admissions may accept applications as late as March or possibly even April. You have even more time to submit your application to schools that practice open enrollment.
Looking for a way to save money on college applications? Many states sponsor a period of one week up to a couple of months, usually in September or October, when state schools waive their application fees. If you're planning to apply to a state-run college, check with your high school guidance counselor or the admissions office of the college for specific dates and additional information on fee waivers.
Submission Checklist
All college-bound individuals can use this checklist to stay on track for submitting college applications for the typical fall start date. In general, the deadlines remain the same whether you plan to earn your degree online or on campus.
Junior Year (Two Years Before)
Research all of your college options, including studying rankings lists of affordable options, nonprofit online colleges, military-friendly schools, and the most popular schools. Look at each school's admissions standards, programs, faculty, resources, and any other relevant factors to ensure you're applying to schools that are a good fit. Use OnlineU's request forms — accessed by clicking on a school in a rankings list — to request more information directly from the schools of your choice, and ask your school counselor for input on this stage as well.

Narrow your list of schools to six to eight options. The College Board, which is the organization that administers the SAT, recommends applying to six to eight colleges. These experts say you should have three or more "safety" schools that you're certain will accept you, two or more "match" schools that you're fairly sure will accept you, and one or more "reach" school that is probably a long shot for acceptance based on your GPA, test scores, and extracurriculars.

Take your college entrance exams, such as the SAT or ACT, as early as possible to allow time to retake them if you need to.

Extend your college search by completing a few campus visits to determine whether you truly want to attend a certain school in person.
Summer Before Senior Year (15 Months Before)
Start working on college applications, including creating a calendar of each school's deadlines.

Start writing and revising your college essays, which can be a challenging and time-consuming task.

If needed, complete your remaining campus visits so you can refine your list of desired schools.
Beginning of Senior Year (12-13 Months Before)
If you plan to submit an application to a highly competitive college that practices any of the early enrollment formats, you'll probably need to prepare that now. The final deadline is often around November 15.

Keep your grades up and stay involved in extracurricular activities since many schools will want to confirm your commitment to education during your senior year before accepting you.
November-March (Ten to Five Months Before)
If you plan to apply to colleges and universities that practice regular or rolling admissions, you can start submitting your applications and supporting materials now. An application package often has many components, including high school transcripts and prior college transcripts, SAT and ACT scores, letters of recommendation, and personal essays or personal statements, and it's best to get these pieces submitted as soon as possible. Colleges can see when you submit your application and other submission materials, so don't miss the deadline, even by a day.

If you intend to apply for financial aid — and experts agree that all students should — submit your Free Application for Federal Student Aid (FAFSA). Although you can submit your application any time between October 1 and June 30 of the following year, it's best to get it in early so you can review aid offers from the colleges on your list when you're deciding which school to attend.
Before May 1 (Three to Four Months Before)
Inform the school you've decided to attend that you've accepted their offer, and pay the deposit.

Inform the other schools that have accepted you that you will not be attending.
FAQs About College Applications
How Do I Start College Applications?
---
You should start your college application process with a college search, at which point you may also want to start thinking about the degree you'd like to earn. Take some time to look at all of the possible on-campus and online options, how much various schools cost, what programs they offer, and what kind of support and services they provide. Once you've narrowed down your list to all of the best options for your goals and budget, you can start gathering the materials you'll need to fill out each school's application.
When Should I Start Applying to Colleges?
---
Generally speaking, you should start applying to colleges about one year in advance of when you plan to start going to college. However, you may want to begin researching colleges and preparing your application materials 6-12 months before that.
What Do I Need to Know Before Applying to College?
---
Perhaps the most important thing you need to know before applying to colleges is the application deadline for each school on your list. Colleges care when you submit applications, and most won't accept late submissions for any reason. You should also be aware that most schools request the following materials with your application: transcripts from high school or previous college, standardized test scores, personal essays or statements, letters of recommendation, and a resume that includes work experience, extracurricular activities, and honors and awards.
How Many Colleges Should I Apply To?
---
The College Board recommends applying to six to eight colleges — about three "safety" schools, two to three "match" schools, and one "reach" school. Just remember that each application may cost $30-$90 when you're picking your schools.
Related Articles
Everything You Need to Know About the Common App
This Common App is a key tool for applying to multiple colleges. Here's everything you need to know about acceptance and more.
What College Should I Go To?
If you are trying to figure out how to pick a college, read on for expert advice about discovering which college is the right choice for you.