2023 Most Affordable Online Nurse Practitioner Programs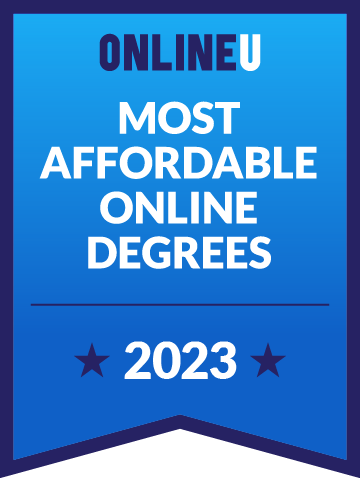 An online master's degree in nurse practitioner studies might be the credential needed to start a career as a nurse practitioner. Master's programs teach advanced acute nursing care techniques, but also the interpersonal skills needed to educate patients about health promotion and maintenance. Students can only enter the high-paying, fast-growing nurse practitioner field after years of nursing experience and hard study, which may be getting harder. The American Association of Colleges of Nursing has long pushed for nurse practitioners to need a Doctor of Nursing Practice degree, and many colleges have converted their master's programs to these professional doctorates because employers may prefer doctoral-level candidates. Talk to program administrators at schools you're considering to find out the latest recommendations for nurse practitioner education.

View our methodology for details about rankings or learn more about us. You can also check out our overall list of the most affordable online degrees for some inspiration.
All tuition numbers were manually collected and verified
| Rank | School | Locations | Annual Tuition |
| --- | --- | --- | --- |
| # 1 | Middle Georgia State University | Macon (GA) | $3,825 |
| # 2 | Youngstown State University | Youngstown (OH) | $5,577 |
| # 3 | Ohio University - Main Campus | Athens (OH) | $6,227 |
| # 4 | The University of Texas at Arlington | Arlington (TX) | $6,500 |
| # 5 | Alcorn State University | Alcorn State (MS) | $7,493 |
| # 6 | University of Southern Indiana | Evansville (IN) | $7,733 |
| # 7 | Midwestern State University | Wichita Falls (TX) | $7,798 |
| # 8 | Colorado Mesa University | Grand Junction (CO) | $7,957 |
| # 9 | University of Louisiana - Lafayette | Lafayette (LA) | $8,064 |
| # 10 | Rivier University | Nashua (NH) | $8,160 |
Overview of Affordable Online Nurse Practitioner Degrees
A nurse practitioner (NP) degree generally provides registered nurses (RNs) with the advanced knowledge and training they need to offer holistic care to their patients. With an NP degree, license, and certification, NPs can provide more advanced healthcare services than typical RNs. In addition to performing physical exams, they develop patient care plans, order diagnostic tests, and prescribe medications.
Additionally, NP programs are designed to equip nursing students with managerial skills so they can assume higher-level management and administrative jobs. Earning a graduate degree to become an NP also prepares those interested in research to earn a Doctor of Nursing Practice (DNP).
It's possible to become a nurse practitioner (NP) through fully online programs, aside from the clinical experience requirements. We list the most affordable online master's degrees here, but they all require students to put knowledge into practice in a real-world facility. Nursing students are often drawn to the flexibility afforded by online education, including asynchronous coursework and multiple start dates throughout the year. Many schools also allow students to complete their clinical hours in a facility near them, even if it's in a different state from the school's home campus.
Choosing an Online NP Program
What Factors Should I Consider When Choosing a Program?
The first factor to consider is whether a master's degree with a nurse practitioner concentration is a good career move. Registered nurses have good job prospects, especially master's-prepared APRNs. Employment prospects for APRNs, classified as healthcare diagnosing or treating practitioners by the Bureau of Labor Statistics (BLS), are projected to grow by 9% through 2031. APRNs also average $9,000 more a year than RNs at the bachelor's degree level.
Accreditation is perhaps the most important factor when choosing a school — if a program is accredited, the school has demonstrated that it upholds nationally recognized quality standards. Schools should be accredited, and nursing programs must be certified by the Commission on Collegiate Nursing Education (CCNE). It also may be useful to consider each online program's design and how it aligns with your learning style. Synchronous versus asynchronous learning, comprehensive student support, and clinical opportunities in your area are all important factors for student success in an online MSN program.
Common Online Nurse Practitioner Courses
Students may take the following courses while pursuing their master's degrees. While course names will vary at different schools, the topics below are commonly covered in nurse practitioner programs:
Advanced Health Assessment and Diagnostic Reasoning
This course teaches experienced nurses advanced techniques for assessing and diagnosing patients beyond recording personal and family medical histories. Students will apply a reasoning process to the problems patients present in order to find the ultimate causes. These skills are crucial to any nurse practitioner, so assessment and diagnostic courses are required in all programs featured on our rankings list.
Advanced Healthcare Policy and Politics
This course outlines major trends in healthcare policy, including those affected by social demographics, politics and legislation, and the corporate and economic landscape. The nation's general health depends on a wide range of factors, and students will examine how these variables can impact their practice. They'll also discuss the effects of policy advocacy by professional nursing organizations such as the American Academy of Nurse Practitioners (AANP).
This course teaches nurses about medications used to treat patients. Students learn pharmacological delivery methods, how drugs affect different systems in the body, and potential adverse effects of particular courses of treatment. Prescribing medications is an essential part of a nurse practitioner's job, and all advanced nurse practitioner tracks require a similar course.
Project Management in Healthcare
This course is designed to help advance practice registered nurse (APRN) managers run their projects efficiently and on budget. Professors apply research and methods from the business world to a healthcare context through discussions of strategic planning, process analysis, and quality assurance.
Research and Evidence-Based Practice
Good practice requires good data, along with trained analysts to interpret that data. In this course, students learn quantitative and qualitative techniques to analyze evidence from case studies, with the goal of improving nursing practice by identifying the best interventions for given situations.
Cost of an Online NP Master's Degree
An online MSN program from an accredited institution will average about $17,000 annually. Online courses often come with technology fees that their on-campus equivalents lack, but are still generally more affordable. The schools on this page have lower tuition rates than the average cost of an MSN program. In addition, four of the schools also earned spots on the rankings list of online nurse practitioner master's degrees with the best return on investment (ROI). ROI is a more comprehensive look at cost, factoring in future earnings versus debt.
Students may also wonder about the cost of a family nurse practitioner (FNP) program. This is the most common NP certification, so many schools on our list offer affordable online FNP programs. Each institution also charges fees on top of tuition.
Funding an Online Nurse Practitioner Program
The cost of an accredited MSN program doesn't need to be a barrier for students. Here are some ways to make a master's degree more affordable:
Employer education assistance: Some organizations partially subsidize their employees' graduate education on the condition that they continue to work for the employer for a set period. Students can exclude up to $5,250 a year from their taxable income if they receive such assistance.
Federal financial aid: The government offers loans and grants for graduate students. Loans require repayment after graduation, at more favorable interest rates than most private lenders offer. Grants don't require repayment as long as the student maintains certain academic standards. Work-study programs may be available, which allows a student to work for their school or other institution in exchange for tuition assistance. We've put together a FAFSA Guide that provides additional information.
Grants: These programs offer money for students conducting original research, such as the AANP's $5,000 grant for evidence-based study to benefit nurse practitioners. Sigma, a professional nursing organization, details other grant opportunities on its website.
Military programs: Each service branch offers a form of tuition assistance, alongside special programs like loan forgiveness for certain veterans. Military spouses may also qualify for tuition funding.
Scholarships: Students generally don't need to repay these benefits as long as they maintain a certain GPA. Scholarships can be awarded based on a student's need or merit, and are sponsored by government agencies, private organizations, or schools.
In addition to the national scholarships listed below, many scholarships are available to graduate nursing students residing in specific states.
Two $2,500 scholarships are awarded each semester to graduate nursing students who demonstrate a commitment to leadership, innovation, and mentoring.
Deborah E. Trautman Future Nurse Leader Scholarship
Sponsored by the American Association of Colleges of Nursing, this scholarship combines a $2,000 cash award with a three-day leadership development program with Dr. Trautman, AACN's president and CEO. Two master's students who demonstrate strong leadership abilities receive this award each year.
Procter & Gamble Endowed Scholarship in Community Service
The Nurse Practitioner Healthcare Foundation has teamed up with P&G to award $1,000 scholarships annually to graduate NP students who have demonstrated service to their community and patient care.
Members of the National Black Nurses Association who are enrolled in graduate nursing programs may apply for one of four $1,000 annual awards. Eligibility requirements include service to the African American community.
How To Become an NP More Quickly
The entire process of becoming an NP takes about six or seven years, on average, including four years for a bachelor's degree and two to three for a master's degree. There are some ways to accelerate this. A prospective nurse practitioner must earn a master's degree in nursing, complete clinical requirements, and hold an APRN license before taking an NP certification exam.
Accelerate the process:
Enroll in an RN-to-MSN program: RNs without bachelor's degrees may be able to accelerate the process by enrolling in an RN-to-MSN program, which combines BSN and MSN courses into one intensive pathway. Some schools offer online RN-to-MSN programs, including Clarkson College, which is a school on our most affordable NP programs list. The length of these programs varies by school. For example, the University of Arizona claims its RN-to-MSN path can take 24 months at full time, whereas Clarkson College estimates about three-and-a-half years (10 semesters, with three semesters a year including a summer term).
Take larger course loads in a traditional MSN program: Traditional online MSN programs require 40-45 credit hours of coursework, and students may be able to take an extra course each term if they want to accelerate the process. Students who are willing and able to forgo a year or two of work may be able to take more credits per term if their advisor approves. Given legal regulations about working hours for nurses, it may be impossible to accelerate the completion of clinical requirements by much.
NP Careers: Opportunities and Considerations
What Are Some Nurse Practitioner Specializations?
Here are a few of the many specializations a nurse practitioner can pursue, including one of the most common and two of the highest paying.
Certified registered nurse anesthetist: Nurse anesthetists administer anesthesia and monitor patients undergoing surgery or sensitive procedures. These professionals are among the highest paid in nursing, with a median salary of $195,610 per year. The National Board of Certification and Recertification for Nurse Anesthetists certifies nurses for this career track.
Family nurse practitioner (FNP): FNPs work in a wide range of settings with patients of all ages. Their duties have expanded over the years to include many services once performed exclusively by family-practice doctors: physically examining patients, ordering tests, diagnosing illnesses, and (in most states) prescribing medication. A few different organizations offer FNP certifications, including the American Nurses Credentialing Center (ANCC) and the American Academy of Nurse Practitioners (AANP).
Psychiatric mental health nurse practitioner (PMHNP): These practitioners diagnose and treat the full spectrum of mental health disorders among patients of all ages. They may work in private practice, hospitals, or inpatient facilities, providing emergency psychiatric care to distressed patients. The AANP certifies PMHNPs.
Salary Outlook for NPs
Students and current nurses may be curious about the benefits that come from reaching the NP level, especially because the education and experience requirements are more stringent than for other types of nursing. One of those benefits is higher average wages than nurses at the associate or bachelor's levels. The BLS lists the median pay for NPs as $120,680, compared to $77,600 for registered nurses (RNs).
NP salaries differ by specialization and level of education. Certified nurse anesthetists generally earn the most of any specialty, with a median annual wage of $195,610. They tend to earn more in hospitals than in other settings. Meanwhile, nurse midwives are the category with the lowest median annual wage in this category at $112,830.
As with many occupations, the average salary for NPs varies by location. The BLS lays out the top industries for these three nurse options and the associated median annual salary:
Outpatient care centers | $128,190
Hospitals; state, local, and private | $128,190
Offices of physicians | $121,280
Offices of other health practitioners | $104,790
Educational services; state, local, and private | $102,68
Education also matters: DNP-prepared nurses earn about $8,000 more per year than MSN-prepared nurses on average, so students should consider the salary benefits of continuing their education after a master's degree.
FAQs About Affordable Online NP Degrees
Should I Pursue a DNP After My Master's Degree?
---
Currently, a master's degree and relevant nurse practitioner certification opens up a large number of job opportunities in a rapidly-growing field. However, since 2004, the AACN has pushed to make a DNP the entry-level requirement for nurse practitioners. This reflects a call for more stringent credentialing in the complex healthcare industry. A doctoral degree is an investment in money, effort, and time, and includes over 1,000 required clinical hours. Whether pursuing a DNP will be worth it for a student will depend on their professional goals and how much time and money they are able to commit. Nursing schools have academic and career services professionals who can help students weigh the costs and potential benefits of a DNP.
Is Nurse Practitioner Graduate School Harder Than Undergraduate Nursing School?
---
Whether a student finds NP school more difficult than nursing school depends on the individual. Students learn many new concepts over the course of a four-year bachelor's degree program, and many undergraduates have no previous nursing experience. Because of this, the material can feel overwhelming both in the classroom and during clinical rotations. This would seem to suggest that nursing programs are more difficult. But faculty in master's programs usually expect better performance from graduate students because they already have a well of knowledge and experience to draw from. Most MSN students also work full- or part-time during their intensive two- or three-year program, making it more challenging to complete the degree requirements.
Is Being an FNP Worth It?
---
Students may wonder whether becoming an FNP will be worth it because the process is time intensive and requires a financial commitment. FNP is the most common NP specialty, accounting for two-thirds of all NP certifications. Because of this, the question of whether becoming an FNP will be worth it is not far from the question of whether being an NP is worth it. Because FNPs comprise a large proportion of the NP population, general BLS data on NPs is a fairly good proxy for FNP-specific data. Therefore, it's safe to say that salary and job prospects are strong for FNPs, with median annual earnings of about $123,780 per year and a staggering 40% growth rate through 2031.
FNPs are primary-care providers to patients across the lifespan, so they have wider flexibility to practice than more narrow specializations, such as psychiatric mental health or adult gerontology. They can practice all over the country in a wide variety of settings from private clinics to large university hospitals. Because they are generalists, FNPs will qualify for more jobs than most other specialties, but the competition for each job will be greater because there are more of them.
So is an FNP career worth it? Nursing is a relatively high-paying profession with a steady supply of jobs, which is particularly true for FNPs. For those who want to mitigate two large and related stressors in their lives — financial worries and unemployment — an FNP certification may be a good goal. Each individual needs to consider the cost of the degree in money, stress, and time that could have been spent on other pursuits. If the estimated payoff seems worth these costs, then becoming an FNP is worth the effort.
Can You Become an NP Without a Nursing Degree?
---
No, you cannot become an NP without a nursing degree. NPs must have either an MSN or DNP to sit for an NP board certification exam in a particular specialty. However, having a BSN before applying to an MSN program is not always necessary. Direct-entry MSN programs allow students who've earned a bachelor's degree in another subject to take an accelerated series of BSN classes before moving on to advanced nursing coursework.
Related Articles
2023 Most Affordable Online Colleges for DNP Programs
Discover the most affordable colleges for an online Doctor of Nursing Practice (DNP) and learn more about these degree programs.
2023 Most Affordable Online Master's Programs
Explore the most affordable online master's degree programs in 2023 and choose the one that's right for you.