2023 Most Affordable Bachelor's in Engineering Online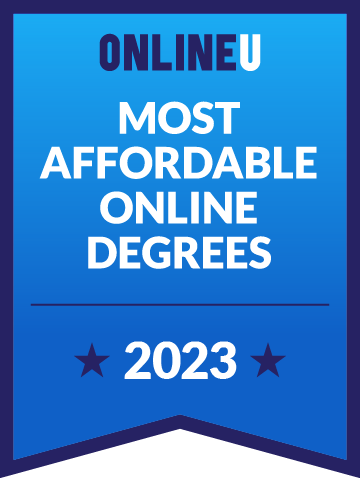 The field of engineering is varied and vast, so the programs listed below often represent different types of engineering. For example, chemical, mechanical, and software engineering all fall under the general umbrella, so take some time to research the differences and decide what kind of program is right for you. In addition to these bachelor's degrees, there are also online graduate degree programs. For example, you can get a master's degree in aerospace engineering, chemical engineering, and civil engineering, to name a few areas.
View our methodology for more details about rankings or learn more about us.
All tuition numbers were manually collected and verified
Rank
School

Locations

Annual Tuition

# 1
University of North Dakota
Grand Forks (ND)

$7,957

# 2
Bemidji State University
Bemidji (MN)

$8,690

# 3
Southern Illinois University - Carbondale
Carbondale (IL)

$9,645

# 4
University of Southern Mississippi
Hattiesburg (MS)

$9,694

# 5
Florida International University
Miami (FL)

$11,276

# 6
University of Alabama
Tuscaloosa (AL)

$11,550

# 7
American Public University System
Charles Town (WV)

$11,745

# 8
Old Dominion University
Norfolk (VA)

$13,110

# 9
Liberty University

Lynchburg (VA)

$13,869

# 10
University of Arizona

Tucson (AZ)

(and 1 other)

$16,375
Overview of Online Engineering Degrees
Engineering degree programs prepare students with the necessary skills to become professional engineers in various fields, such as civil engineering, aerospace engineering, nuclear engineering, and health and safety engineering. Engineers work for the federal government, municipal and state departments, engineering design firms, the military, and private industries, to name a few. They are often responsible for maintaining the efficiency of technological and mechanical systems within buildings or a city's infrastructure. For example, engineers may monitor systems or consumer products for potential environmental safety/health hazards and implement changes accordingly.
Many schools offer engineering degree programs that are 100% online, while others prefer hybrid models that require some time on campus. Overall, students must earn a minimum of 120 credit hours. Although an online bachelor's engineering degree is designed to be completed in four years, the program could take up to six years for part-time students to finish.
Engineers are often responsible for maintaining the efficiency of technological and mechanical systems within buildings or a city's infrastructure.
The average annual tuition for an online bachelor's in engineering costs $25,824, but our rankings list presents some more affordable online programs. Many students apply to multiple sources for financial aid to pay tuition costs and other student fees. However, to qualify for aid, students need to attend an accredited school and program. The Accreditation Board for Engineering and Technology (ABET), a globally recognized nonprofit, accredits many engineering programs. This accreditation board ensures that engineering programs are held to the highest standards and meet industry demands. ABET accredits over 4,000 engineering programs in more than 800 schools worldwide.
Is an Online Engineering Degree Worth It?
One of the first questions students often ask is whether an online degree is worth the time and cost it takes to complete. An online engineering degree's value is determined by numerous factors, including career growth potential, work-life balance, and job satisfaction. Students should also consider their personal and professional goals, such as their ability to pay back student debt after graduation and whether they will need further education later on for job advancement in their chosen field. Some benefits to an online degree include its potential flexibility and the convenience of studying from home, but students should also acknowledge the challenges of remote learning when deciding on a program. For example, issues may arise involving time management, and networking opportunities to connect in-person with peers and mentors may be more limited.
When considering whether an online engineering degree is worth the investment, it may be helpful to review some pros and cons:
Potential Benefits
Salary potential. Many engineering occupations pay over $90,000 per year. For example, according to the BLS, aerospace engineers make $118,610 on average, while petroleum engineers earn median annual wages of $137,000.
Immediate entry-level options. Engineers in all fields can embark on their careers with only a bachelor's degree and can decide later whether a master's is worth the cost.
High job satisfaction. According to a survey produced by the Institute of Electrical and Electronics Engineers, Inc. in 2020, engineers' job satisfaction has substantially increased in recent years, including in the following categories: technical challenges, employer's support for technical vitality, compensation, and advancement prospects.
Potential Drawbacks
Slow overall job growth. Many engineering fields are merely expected to grow at the national average — or even slower — for all occupations. For example, civil engineering and materials engineering are projected to grow by only 2%, which is well below the average. However, it should be noted that some concentrations are expected to grow slightly faster than average.
Salary gaps. Large salary gaps along racial and gender lines favor white men in the field at the expense of all others.
High unemployment rates. Several engineering specialties feature relatively high levels of unemployment, such as general and industrial engineering, which have 4.9% and 4.7% unemployment rates, respectively.
---
Funding an Online Bachelor's Degree in Engineering
Many students need financial assistance to help pay educational expenses. First, students should search for an affordable online bachelor's in engineering program that meets their needs and minimizes debt. It may also be helpful for students to consider how comfortable they are with the amount of debt they may incur.
Once a student has chosen their school and course of study, they should complete a Free Application for Federal Student Aid (FAFSA) to see if they qualify for grants, such as Pell grants, or subsidized and unsubsidized federal student loans. Federal student loans offer more repayment options and flexibility than private loans. However, if students choose to apply for loans from banks and other financial institutions, they should do so with care because private loans often have higher interest rates and stricter repayment requirements than federal loans.
After a student receives their eligibility status for federal financial aid, they should check with their school's financial aid office to see if they offer other scholarships or work-study programs. Sometimes, students can become employees at their school and qualify for discounted or free tuition, even if they only work part-time.
Scholarships for Engineering Students
Several engineering organizations offer scholarships to offset tuition costs. Organizations often require membership to be eligible for their scholarships but most offer discounted membership rates for students. Below are some scholarships geared toward those pursuing an engineering degree.
---
Common Courses for a Bachelor's in Engineering
An engineering program's coursework is similar across many schools. While course titles may differ, the learning objectives and outcomes are mostly the same. Below are some standard courses for any engineering degree program, depending on the field of interest.
Computational Graphics and Visualization: Instructors teach best practices for visually representing complex systems and processes. Engineering students in many concentrations take this class to study systems models, the quality of various data inputs, and the software used to present compelling computer simulations.
Computer Integrated Manufacturing (CIM): This coursework introduces students to the engineering technology used in modern manufacturing, which relies on computer-aided automation to maximize efficiency. Practices include systems integration, robotics, and computer-aided design.
Material Science and Metallurgy: Engineers can't build or design a project without first understanding the materials used. This course covers the physical properties of different substances, how they react to stresses, and how they bear loads under different conditions.
Software Testing and Quality Assurance: A software testing course is required for students in software engineering bachelor's programs. Students in other specializations, such as biomedical engineering, take similar classes. Professors teach debugging practices, life cycle models, and how to test software.
Choosing a Specific Major
Engineers work across industries — from automotive and electrical engineering to construction and infrastructure. Since the engineering discipline is incredibly diverse, it offers many specializations. These areas of expertise are conveyed through specific engineering majors.
If you like to build things or improve processes, you may consider industrial or mechanical engineering. For example, mechanical engineers develop and design mechanical and thermal devices, which often involves troubleshooting and resolving equipment failures. On the other hand, you may choose to study industrial engineering if you want to develop and construct energy-efficient systems or develop environmentally and financially efficient management control systems.
These are only a couple of options, however. If you are interested in energy use, you may want to study nuclear, petroleum, or environmental engineering. If computer technology appeals to you, hardware or software engineering may be more suitable.
---
Engineering Careers
Since many industries — from modest start-ups to global corporations — need educated, well-trained engineers, this field offers a wide variety of career opportunities. Below are some examples of potential occupations to consider in engineering, as well as predictions for salaries and job outlooks over the next decade.
Licensing and Certification for Engineers
Employers do not always require licensure for entry-level engineers or even some engineering occupations, such as aerospace or chemical engineering. However, many graduates become licensed as they progress through their careers or if their profession requires it.
If engineers opt for licensure upon graduation, they may take the Fundamentals of Engineering (FE) exam. Once they pass, engineers become Engineers in Training (EIT), or they are also referred to as Engineer Interns (EI). After an EIT/EI has earned at least four years of relevant work experience, they can take the Principles and Practice of Engineering (PE) exam to become a professional engineer.
---
| | |
| --- | --- |
| | Many engineering graduates become licensed as they progress through their careers or if their profession requires it. |
---
After passing the FE and PE exams, engineers may apply for licensure but only if their bachelor's program has been accredited by ABET. While each state may have different licensing requirements, most accept licenses from other states if they either meet or exceed their state requirements. In addition, some states ask engineers to periodically take continuing education courses in order to retain their licenses. Various engineering associations, including ABET, offer many of these courses.
Related Articles
2023 Best Online Mechanical Engineering Degrees
Find the best online mechanical engineering degrees in 2023 from our list of accredited colleges ranked by popularity.
2023 Most Affordable Online Bachelor's Degrees
Find the most affordable online bachelor's degree programs in the country for 2023. We highlight cheap online colleges with high alumni salaries.