2023 Best Online Healthcare Administration Programs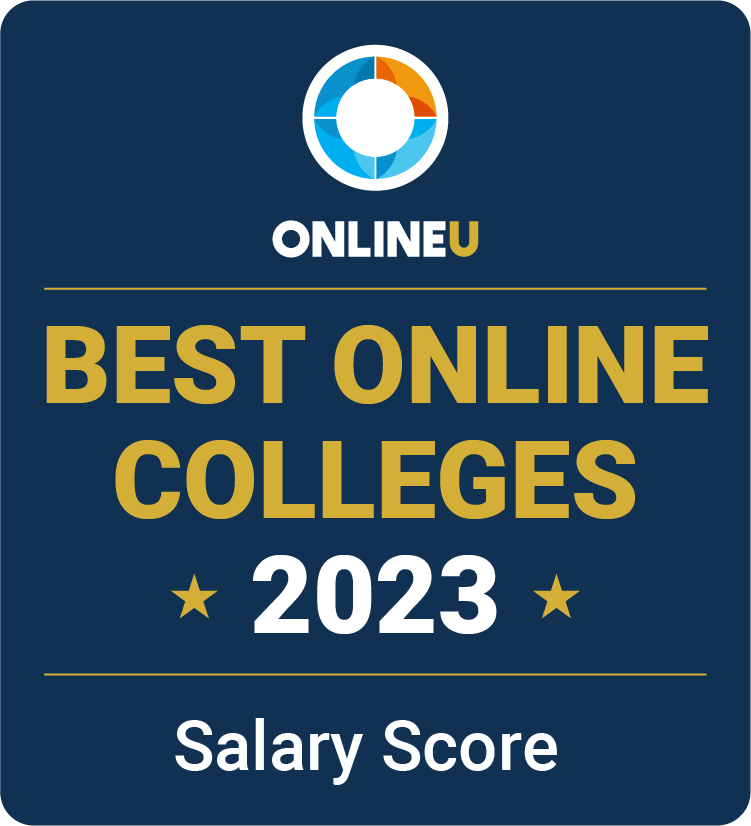 An online bachelor's degree in healthcare administration introduces students to the science of managing complex, modern healthcare delivery systems. Coursework is designed to teach students how organizations — such as hospitals, clinics, and nursing homes — run smoothly to meet patient needs effectively. Graduates are likely to take on entry-level roles within healthcare organizations; however, a master's degree in healthcare administration may be required to advance into leadership positions.
While healthcare administration is focused on the micro-operations of a facility — such as staffing and budgeting — healthcare management takes a more macro approach to create policies for the organization as a whole. Students may also explore similar degree options, such as medical office administration.
View our methodology for more details about our list or learn more about OnlineU.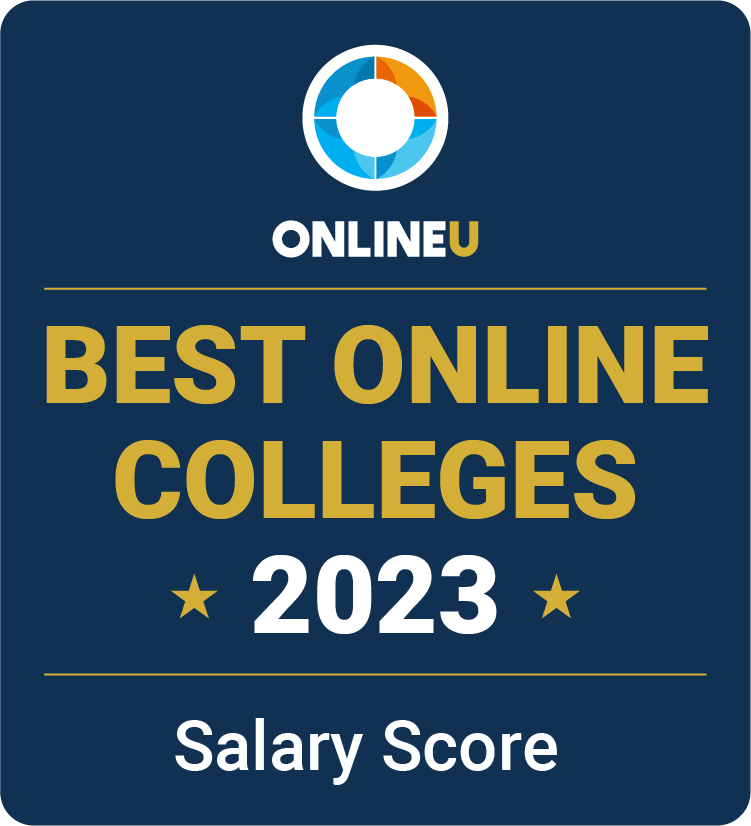 ADVERTISEMENT
Online Healthcare Administration Bachelor's Degrees You May Be Interested In

Southern New Hampshire University Online

Annual Tuition: $16,639 - $17,479
1 Programs (view all)

Annual Tuition: $17,800
1 Programs (view all)
---
2023 Best Online Healthcare Administration Programs
#1
Concordia University - Saint Paul
Salary Score:
Median Starting Salary:
Locations:
Accreditation:
Concordia University - Saint Paul (CSP) is a private religious university offering an online Bachelor of Arts in Health Care Administration that requires 120 credit hours, which can be completed in as little as two years with up to 90 transferable credits. Full-time students with no existing credits are likely to graduate in four years. The acceptance rate at CSP is 69%, with 62% of students achieving their degrees.
At CSP, students use Blackboard for their remote courses, which they can complete entirely online and asynchronously (i.e., at their own pace). This learning management system (LMS) allows students to listen to lectures and complete coursework virtually. The healthcare administration program looks at the wider issues of the healthcare industry while teaching the crucial leadership skills needed to obtain a fulfilling career. Required classes include Leadership Communication, Health Care Finance, and Health Care Information Systems. Graduates may explore roles in hospitals, doctor's offices, and other clinical practices.
#2
Capella University
Salary Score:
Median Starting Salary:
Locations:
Accreditation:
Capella University is a private institution with an online Bachelor of Science in Health Care Administration Leadership requiring 180 total credits. Capella also offers an online Bachelor of Science in Health Care Administration - Health Information Management, which includes a stronger emphasis on data management. Full-time students generally complete one of these programs in around four years. Capella accepts 100% of its applicants, while only 16% of students end up graduating.
Capella uses the Blackboard LMS for their online coursework. This software allows students to finish their degrees completely online and on a schedule that meets their needs. They offer a guided track with more structure and a flexible path where students can set their own deadlines. The core curriculum encompasses various aspects of the industry, including marketing, economics, research, and wellness, alongside teaching students crucial leadership skills. Required classes include Strategic Leadership and Workforce Planning in Health Care, Managing Population Health, and Present and Future State Developments within the United States Health Care System. Students are also required to complete one capstone project. Career options include practice manager, health administrator, and business analyst.
#3
Waldorf University
Salary Score:
Median Starting Salary:
Locations:
Accreditation:
Waldorf University is a private university with an online Bachelor of Applied Science in Business Administration - Health Care Management. This degree requires 120 credit hours, which full-time students can complete in four years. Approximately 61% of applicants are accepted into Waldorf, with 50% of students finishing with degrees.
Waldorf students use Blackboard as their primary LMS, where they can complete courses online and asynchronously. The core of this program focuses on developing strong business skills through accounting, management, and marketing, while the concentration explores the healthcare industry through a business lens. Among the required classes are Medical Terminology, Introduction to Health Care Management, and Health Care Law. Career opportunities may be available in entry-level positions in healthcare facilities.
#4
Charter Oak State College
Salary Score:
Median Starting Salary:
Locations:
Accreditation:
Charter Oak State College is a public university that offers a Bachelor of Science in Health Care Administration. This degree requires 120 credit hours, which is generally completed in four years while studying full time. They also offer a Health Information Management Bachelor's Degree, which may allow students to work in similar facilities. Charter Oak accepts all applicants, while 57% of its undergraduate students earn degrees.
Blackboard is the main digital learning platform used by Charter Oak students for their degree program, which can be completed 100% online and in an asynchronous format. This degree is all about developing the professional skills needed for students to develop and implement healthcare services and programs effectively. Approximately 42 of the required credits are devoted to the core curriculum, including classes such as Health Care Systems and Administration, Economics of Health and Health Care, and Health Care Quality Concepts and Principles. Additional credits are required for the capstone project. Jobs for graduates may include human resources managers, administrative service managers, and medical and health service managers.
#5
Champlain College
Salary Score:
Median Starting Salary:
Locations:
Accreditation:
Champlain College is a private institution with a Bachelor of Science in Healthcare Administration requiring the completion of 120 credit hours. Typically, students graduate within four years while studying full time. Champlain accepts 85% of applicants, with 64% of students reaching graduation.
All online courses at Champlain are delivered through the Canvas LMS, which allows students to study fully online in an asynchronous format. This degree focuses on developing technical, communication, and leadership skills along with an understanding of the complex healthcare industry. Among the major requirements are Navigating the U.S. Healthcare System, Catalyzing Positive Organizational Behavior, and Info Systems in Healthcare Organization. Additionally, students must complete an integrative capstone project. Upon graduation, students are often prepared to become administrative medical assistants, healthcare financial consultants, and hospital administrators.
What Is a Bachelor's in Healthcare Administration Degree?
Healthcare administration bachelor's programs are designed to teach students to perform common managerial functions in the healthcare industry, such as planning schedules, monitoring budgets, and hiring employees. Students who plan to go into management in this field need specialized knowledge of healthcare facilities, medical services, health informatics, and the regulations governing the U.S. healthcare system.
Many accredited colleges offer fully online bachelor's in healthcare administration degree programs. The majority of online programs on our list lead to a Bachelor of Science (BS), which is a more technically oriented program. The courses focus on developing both managerial and technical skills that help prepare graduates for positions in the healthcare industry, such as organizational management, data management, or IT management.
Some schools, however, offer an online Bachelor of Arts (BA) in Healthcare Administration. These programs incorporate courses from arts and humanities subjects, such as psychology, literature, and sociology. Much like a BS in Healthcare Administration, a BA also prepares students for management positions. However, given the inclusion of more general education courses, a BA in Healthcare Administration may be better suited for students interested in keeping their career options open.
Degree Requirements
Online or on campus, healthcare administration bachelor's programs generally require the completion of 120-124 credit hours. Full-time healthcare administration majors may be able to complete the graduation requirements in four to five years, while part-time students may need additional time. Some online schools offer accelerated programs, which students can finish in approximately three years. Enrollees with an associate degree in a related area can shorten the length of a healthcare administration program by transferring credits that meet a program's coursework requirements.
Healthcare Administration Courses
Students enroll in online healthcare administration programs to learn about the unique challenges, laws, and technologies they are likely to encounter in the workplace after graduation. While coursework may vary depending on the program, the following is a list of common core courses in a healthcare administration bachelor's degree:
Finance and Accounting in Healthcare
This course provides students with a basic understanding of managerial accounting. It typically covers accounting terminology, financial statements, budgeting, and the time value of money. Students may also learn how they can apply their knowledge to real-world examples from the healthcare industry.
Healthcare information systems are essential to improving patient care, increasing operational efficiency, and ensuring compliance with federal and state regulations. In this course, faculty generally introduce students to healthcare technologies, explain how data helps deliver services, and emphasize the need for taking an ethical and legal approach to managing information.
Human Resource Management
An introductory course on human resource management offers students a range of strategic approaches regarding how to manage employees and guide an organization's direction. Specific topics may include performance evaluations, retention, compensation, inclusion and diversity, culture, health and safety issues, labor union relations, and regulatory compliance.
Management and Leadership in Healthcare
This course focuses on developing some basic managerial skills that a healthcare administrator could utilize in the field. These skills may include strategic planning, decision-making, communication, and critical thinking. Additional topics may include team and individual behavior in the workplace, diversity and equality issues, change management, and organizational development.
Admissions
Depending on the admissions format of the college or university, prospective students can submit their applications as early as a full year preceding the fall semester when they plan to start attending college. Some colleges are more selective than others, and the most selective colleges often have earlier deadlines.
Many colleges require applicants to submit the following along with their online application:
Official high school or GED transcripts, usually with a minimum GPA of 2.5-3.0
Scores from college entrance exams, such as the SAT or ACT
A personal essay on a designated topic
One or more letters of recommendation from teachers, coaches, or other mentors
A list of extracurricular activities, jobs, and volunteer activities
What Can You Do With a Bachelor's in Healthcare Administration Degree?
An aging population in the U.S. and the pandemic have increased the need for healthcare services provided by trained professionals with medical degrees, including managers with healthcare degrees. According to the Bureau of Labor Statistics (BLS), healthcare professions are projected to grow by 13% over the next decade, significantly faster than the average for all occupations.
An online healthcare administration degree program helps prepare students for entry-level management positions in this growing field, with graduates potentially going on to work in areas such as human resources and general management. Some graduates may also pursue advanced degrees to position themselves for senior management positions in larger healthcare organizations.
Further Education
After earning a bachelor's in healthcare administration, the value of continuing a healthcare administration education at the graduate level depends on a student's career goals. Although some well-paying positions are available to bachelor's degree holders, those who aspire to the highest paying positions in the healthcare industry will most likely need an advanced degree.
Master's in Healthcare Administration
A master's in healthcare administration provides students with a deeper understanding of the healthcare system and helps in further developing their people management skills. Courses may cover topics such as leadership, healthcare laws and regulations, health informatics, and healthcare finance. Graduates with a master's degree may be equipped to manage large departments, such as the nursing team or surgery ward, or large private practices.
MBA in Healthcare Administration
Like a master's in healthcare administration, an MBA in Healthcare Administration is designed to train students to manage the staff of larger healthcare departments or possibly entire facilities. However, an MBA program is likely to have more courses focused on broader subjects in general management and fewer courses dedicated specifically to healthcare.
Doctorate in Healthcare Administration
At the highest level of education, students can choose between two types of doctoral degrees in healthcare administration. A Doctor of Health Science (D.H.Sc.) may be the preferred option for those who plan to continue working as executive-level leaders of healthcare facilities, pharmaceutical companies, and insurance providers. A PhD in Healthcare Administration may be better suited for healthcare professionals who want to conduct research in the field by working in academia or for healthcare think tanks.
Similar Pathways
A bachelor's in healthcare administration can also be used as the foundation for other graduate degrees that prepare students for advanced roles in health and public service. Some students may even opt to become healthcare providers who work directly with patients.
Master's in Health Education
Health educators are dedicated to improving the health of individuals and communities through educational programs. They may focus on subjects such as disease prevention and minimizing workplace injuries. A bachelor's in healthcare administration would form a solid foundation for a master's program in health education, which should include courses such as environmental health, epidemiology, and grant writing.
Master's in Healthcare Management
Graduates who've studied healthcare administration at the bachelor's level may prefer to study healthcare management at the master's level. Rather than focusing on the management of medical professionals, a healthcare management program is designed to prepare students to manage entire healthcare facilities, including strategic planning, financial oversight, and facility maintenance. Programs typically include courses on accounting, finance, marketing, and leadership, but they are always geared toward management, specifically in healthcare settings.
MBA in Healthcare Management
Similar to the curriculum for a Master's in Healthcare Management, an MBA in Healthcare Management also combines general management courses with healthcare-related courses. However, the balance of courses may be weighted more toward general leadership focused on operations, planning, and data analysis of all types of organizations, with slightly fewer courses on the healthcare system.
Master's in Public Health
Public health professionals usually find employment with government agencies or nonprofit organizations. Their primary responsibility is to develop informative programs that teach people how to lead healthy lives through nutritious eating, exercise, and other beneficial habits. The understanding of the U.S. healthcare system and general medical knowledge gained from a bachelor's program in healthcare administration could be useful for graduates planning a career in public health with a Master's in Public Health.
Earning a healthcare administration bachelor's degree is one way to prepare for medical school and become either a Doctor of Medicine (MD) or a Doctor of Osteopathic Medicine (DO). Medical students typically need six to eight years to complete all of the courses and laboratory work required to graduate. Following this, they may need another three to nine years of supervised work with patients to become licensed doctors.
Healthcare Administration Careers
The U.S. healthcare industry is vast and diverse, encompassing many types of healthcare providers. Hospitals, nursing homes, private practices, and more all need health services managers and other healthcare management professionals to keep them running smoothly and efficiently.
Graduates with a bachelor's degree and some years of work experience may want to become a medical and health service manager. They oversee the operation of private practices, hospitals, clinics, and other healthcare providers by setting policies, monitoring budgets, and evaluating employees' work.
Financing Your Bachelor's Degree in Healthcare Administration
Before enrolling in any bachelor's degree program, prospective students may want to estimate how much they can afford to pay for their degree. Total cost is one of the most important factors in selecting a college. It's also worthwhile to consider the degree's return on investment, which can be determined by comparing the cost of earning the degree to an individual's potential lifetime earnings. Data from the BLS shows that bachelor's degree holders earn an average of $525 more per week than workers with only a high school diploma.
Cost
As indicated by our list of the best online healthcare administration bachelor's degrees, tuition fees vary widely. According to the College Board's 2022 report, however, average annual tuition fees range from $10,940 for four-year public schools to $39,400 for four-year private schools. The College Board also estimates an additional $1,240 annually for books and other supplies. Online programs may help reduce the overall cost of earning a degree by eliminating room, board, and transportation expenses.
Financial Aid
Whether they're attending school in person or online, many students are eligible for federal, state, and private sources of financial aid. All students should submit a Free Application for Student Aid (FAFSA) to see if they qualify for financial assistance.
Once students have submitted their FAFSA forms, they'll be notified by letter if they qualify for aid from the federal or state government or from the school itself. Gift aid, such as grants and scholarships, is preferred because these types of aid don't need to be paid back, unlike student loans that do need to be repaid with interest. There are also many privately sponsored scholarships available, most of which require separate application forms.
Student loans also come from two main sources — the government and private banks and lending institutions. Federal student loans are generally preferred over private student loans because they tend to have lower interest rates and more flexible repayment terms.
What Else Should You Consider?
Prospective students naturally need to consider whether a healthcare administration bachelor's degree will equip them for the career they have in mind. For example, some healthcare administration programs focus on specific aspects of management, such as operations, human resources, or health informatics, so students should take a close look at each program's curriculum to determine the most suitable options. Also, those who plan to go to graduate school should make sure the program prepares them for advanced study.
Another essential consideration is accreditation, which is an important designation granted to schools that meet the national standards for educational excellence. The U.S. Department of Education and the Council for Higher Education Accreditation each offer a database of recognized schools, programs, and accrediting agencies.
While schools can be accredited on an institutional basis, specific degree programs can be assessed by professional organizations to determine whether they meet educational standards in a given discipline. The Accrediting Bureau of Health Education Schools (ABHES) is the primary body evaluating online bachelor's degrees in healthcare administration. Programs accredited by ABHES have been proven to help prepare students for careers in the health services field by ensuring that they have developed the necessary professional competencies.
In addition to these factors, prospective students must decide whether to pursue a healthcare administration degree online. Online programs usually offer greater flexibility than traditional programs because most are structured around asynchronous classes that students can engage in at their convenience. Students with strong time management skills may be better suited for online courses, while students who require more structure may prefer on-campus classes.
FAQs About Bachelor's in Healthcare Administration Programs
Is Healthcare Administration a Good Degree?
---
Healthcare administration can be a good degree to earn for those who are interested in both management and patient care. A bachelor's degree in this subject helps prepare you for a variety of lucrative management opportunities in the growing healthcare industry. Additionally, the technical and managerial skills you'll develop while earning your degree can be applied to an even broader array of occupations in other industries if you decide to take your career in a new direction in the future.
How Do I Get Into Healthcare Administration?
---
Earning a bachelor's degree in healthcare administration is a smart first step on the career path toward managerial roles in the healthcare industry. However, if you're eager to get started in healthcare without earning a four-year degree, you may want to consider completing an associate degree or certificate program in a related subject, such as medical billing and coding or medical office administration. Most healthcare administration roles require some college education.
What Does a Healthcare Administrator Do?
---
A healthcare administrator performs a range of managerial functions related to the staff of an entire healthcare organization or perhaps a smaller department within one. Primarily, they ensure that the facility's employees — all types of medical professionals — have the training and resources they need to provide quality care. They also manage work schedules, keep employee records, and hire new staff. Those who hold administrator roles in healthcare need a thorough understanding of management, human resources, and the healthcare industry.
What's the Difference Between Healthcare Management and Healthcare Administration?
---
Healthcare managers are typically high-level leaders in hospitals and larger healthcare organizations. They are responsible for running the entire operation, particularly overseeing the budget, which means that healthcare managers need a strong background in finance and accounting. Healthcare administrators often work in smaller facilities and individual departments, and their primary responsibility is to manage the staff and ensure that they provide excellent patient care.
Bottom Line
The healthcare industry offers an increasing number of employment opportunities, often with substantial salaries and benefits. This includes a great many healthcare administration jobs, which usually require at least a bachelor's degree. By earning an on-campus or online healthcare administration degree, you'll gain a much better understanding of how our healthcare system works and how to become an effective manager in this field.
Why Trust Us?
60,000 Degrees Researched Annually
20,000 Hours Spent on Research Annually
Launching Rankings Since 2009
Meet our team
Related Articles
2023 Best Online Public Administration Degrees
Read about the best schools offering online public administration bachelor's degrees based on salary score.
2023 Best Online Health Care Management Degrees
Pursue the best online bachelor's degree in healthcare management from our 2023 list ranked by salary score.