2023 Best Online Early Childhood Education Degrees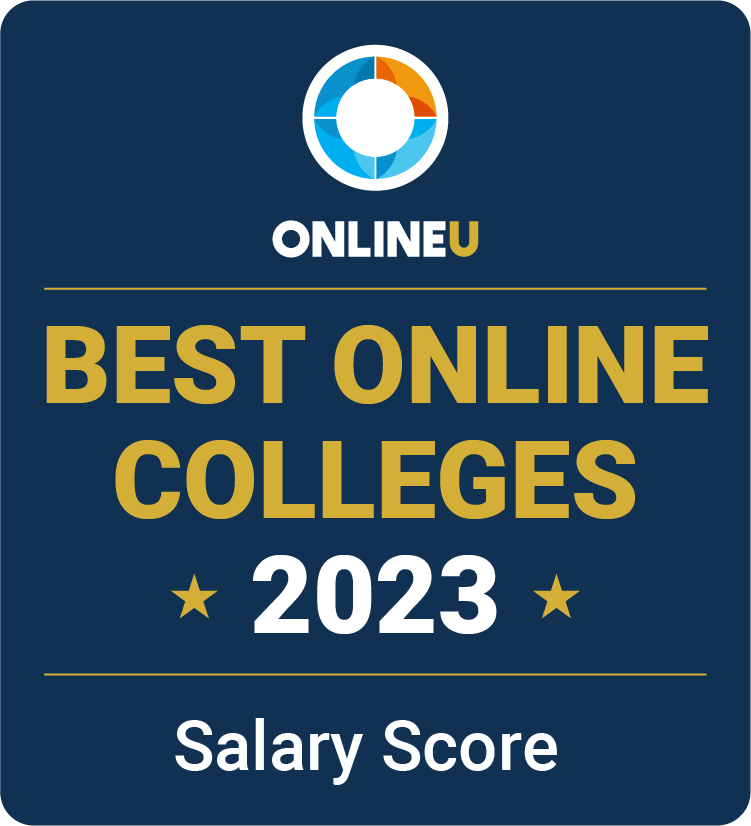 An online bachelor's in early childhood education teaches students strategies for instructing and educating children from infancy to fifth grade. Many parents or guardians work time-consuming jobs while leaving their young children in the care of educators and caregivers. This creates tremendous job opportunities for those who enjoy working with these age groups. Early childhood education students learn how to create curriculums, develop inclusive teaching practices, and effectively interact with their future students. Degrees in child development or elementary education may lead students to similar career opportunities as teachers and social service workers.
View our methodology for more details about our list or learn more about OnlineU.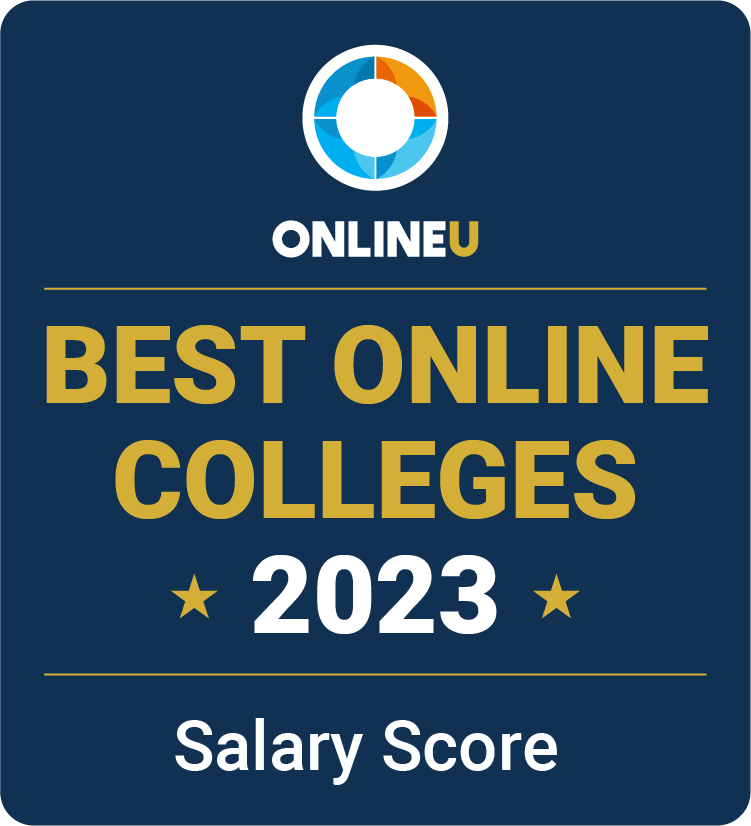 ADVERTISEMENT
Online Early Childhood Education Bachelor's Degrees You May Be Interested In

Annual Tuition: $17,800
2 Programs (view all)

Annual Tuition: Not Provided
3 Programs (view all)
---
2023 Best Online Early Childhood Education Degrees
| Rank | School | Salary Score | Median Starting Salary |
| --- | --- | --- | --- |
| # 1 | Wilmington University | | $41,661 |
| # 2 | St. Petersburg College | 86 | $41,290 |
| # 3 | St. Catherine University | 82 | $40,477 |
| # 4 | Arizona State University | 82 | $40,436 |
| # 5 | National University | 77 | $39,572 |
| # 6 | Northern Arizona University | 72 | $38,858 |
| # 7 | University of Wisconsin - Whitewater | 71 | $38,711 |
| # 8 | Florida International University | 71 | $38,688 |
| # 9 | Indiana Wesleyan University Online | 70 | $38,639 |
| # 10 | Saint Leo University Online | 70 | $38,620 |
What Is a Bachelor's in Early Childhood Education Degree?
Early childhood education refers to both the teaching and care of children up to the age of eight. Early childhood education professionals typically find employment in daycare centers, private and faith-based nursery schools, and private and public schools up to the third grade. Individuals who earn bachelor's degrees in early childhood education are qualified to assume better-paying teaching positions than preschool teachers and possibly administrative roles in schools.
The coursework in an early childhood education program is designed to train educators to teach the fundamentals, like language development, beginner math, and literacy skills. early childhood education students discover how to create learning and play activities that assist children in developing personal and social skills, and they learn about child health, hygiene, and nutrition. Programs should also help graduates prepare for any kind of student teaching experience and exams required to earn a license or credential needed to work with children.
If you're interested in studying early childhood education, you'll find that there are several types of degrees available in this field, both on campus and online. For example, some schools offer a Bachelor of Applied Science (BAS) in Child Development program or a Bachelor in Elementary Education: Early Childhood Education. There are also Bachelor of Arts (BA) degrees and Bachelor of Science (BS) degrees in early childhood education. The curriculum for a BA degree often includes several arts and humanities courses, while a BA program may include more math and science courses.
Degree Requirements
Whether you're earning your early childhood education bachelor's degree on campus or online, you must complete approximately 120-124 credit hours. Some courses may require you to participate in field experience, such as on-site classroom observation. If you're planning on a career that requires state licensure, you may also need to complete one semester of student teaching.
If you attend school full time, you may complete the graduation requirements in four to five years, but if you're a part-time student juggling school with work and other commitments, you may need additional time. Some online schools offer accelerated programs, which you may be able to finish in approximately three years if you're willing to take on a heavier course load.
Early Childhood Education Courses
Early childhood education programs are designed to ensure that graduates understand normal and exceptional childhood development, develop effective teaching strategies for young learners, and master classroom management. Although BS and BA programs differ in emphasis, many online child education degrees feature similar core courses, including the following:
This course investigates how young children's brains and bodies grow during their early years. Topics may include childhood learning, thought processes, emotional range, and reactions to challenges. The environment's role in a child's development — including familial and cultural expectations — is a key theme when discussing these issues.
Early Childhood Learning Environments
Enrollees discover how to create learning environments where children feel comfortable, encouraging them to reach their learning potential. Professors may discuss sensory stimuli, movement and play, and unconscious bias in the classroom.
Early Literacy and Reading
Students learn established methods for teaching new readers. Coursework may cover children's literature and how to choose culturally sensitive material for different reading levels. The discussion topics may also include language acquisition, literacy development, and age-appropriate instructional methods.
Standards-Based Curriculum, Instruction, and Assessment
This course covers some of the tools teachers use in curriculum development. Enrollees learn both state and district standards to understand how lessons fit into broader curricula. During this process, each student creates multiple lesson plans, which are distributed to classmates for constructive feedback.
Admission Requirements
Depending on the admissions format of the colleges you've chosen, you may want to submit your applications as early as a full year preceding the fall semester when you plan to start taking college classes. Some colleges are more selective and accept fewer applicants than others, and the most selective of these often set earlier deadlines.
When you're submitting your online application, you may be asked to supply one or more of the following items:
Official high school or GED transcripts, usually with a GPA of at least 2.5
Scores from college entrance exams, such as the SAT or ACT
A personal essay
Recommendation letters from teachers, coaches, supervisors, or other mentors
A list of extracurricular activities, including jobs and volunteer activities
What Can You Do With a Bachelor's in Early Childhood Education Degree?
Although you can work as a childcare worker without a bachelor's degree, you'll need to complete a four-year program in early childhood education or elementary education to become a licensed teacher of young children. You may also be interested in pursuing a graduate degree to develop specialized teaching abilities, move into administrative roles in education, conduct research, or work in academia.
Further Education
After earning a bachelor's in early childhood education, the value of continuing your education at the graduate level depends on your career goals. If you aspire to the highest paying leadership positions in education, you may need an advanced degree.
Master's in Early Childhood Education
Master's in early childhood education programs are designed to help students deepen their understanding of the educational, emotional, and social needs of young children. Courses often cover advanced topics in pedagogy and the use of technology. Earning a master's degree may allow you to command a higher salary in your current role, and it may qualify you for leadership and administrative positions, such as preschool director or elementary school principal.
Master's in education programs are designed to improve your teaching abilities and enhance your understanding of curriculum development, assessment and measurement, and pedagogy. Having a master's degree may allow you to increase your salary, and it may open the door to leadership roles. Some programs may also offer you the opportunity to focus on a concentration, such as learning design, technology in education, or English as a second language.
Doctorate in Early Childhood Education
You have two options when it comes to earning a doctorate in early childhood education. A Doctor of Education (EdD) with a specialization in early childhood education prepares you for high level leadership positions, such as a school district administrator. The focus of an EdD program is often on the practical application of theory and research. A Doctor of Philosophy (PhD) in Early Childhood Education prepares you for a career in academia, often involving teaching educators at the college level and conducting original research.
Similar Pathways
Your bachelor's degree in early childhood education can also be used as the foundation for other graduate degrees designed to prepare you for specialized roles in the field.
While many master's degrees in the field of education focus on the practice of teaching, a master's in educational leadership explores topics of interest to educational administrators and policymakers. These include cultural diversity, curriculum design, assessment, collaborative leadership, and legal and ethical issues in education.
A master's program in elementary education is designed for new or early career elementary school teachers who want to deepen their understanding of curriculum development and enhance their skills in classroom management.
With a master's in physical education, you'll be able to work with students in all grade levels (K-12). While teaching students how to participate in group sports, such as basketball and softball, you'll introduce students to the benefits of health and fitness.
A master's in secondary education is a good choice if you'd prefer to work with middle school and high school students. In addition to courses on adolescent psychology and teaching strategies, you'll also take courses on teaching the specific subject you've chosen, such as English, algebra, or biology.
Special education teachers work with students who have learning disabilities or behavioral issues that may negatively impact their ability to learn. In a master's program in special education, you'll learn to modify lesson plans and develop teaching strategies that help young learners achieve academic success.
Early Childhood Education Careers
The term "early childhood education" is broad, encompassing a variety of career options. The connecting thread is a desire to help children learn during their most impressionable years as they discover who they are and how they relate to others. Many graduates go on to become kindergarten and elementary school teachers, who are the highest paid professionals in the early childhood education field. Others become preschool teachers, childcare center directors, teaching assistants, or childcare workers.
Financing Your Bachelor's Degree in Early Childhood Education
A bachelor's degree is a significant investment, so you may want to consider how much you're willing to pay before selecting an early childhood education program. It's also worthwhile to consider the degree's return on investment, or ROI. This figure can be determined by comparing the total cost of earning the degree — tuition, books, and other expenses — to your potential lifetime earnings. Salary data from the BLS, listed below, may help you with your calculations.
Cost
As indicated by our list of the best online early childhood education bachelor's degrees, tuition fees vary. According to a 2022 report from the College Board, however, average annual tuition fees range from $10,940 for four-year public schools to $39,400 for four-year private schools. The College Board also suggests budgeting an additional $1,240 annually for books and other supplies. One way you might be able to reduce the cost of your degree is to study online, which eliminates room, board, and transportation expenses.
Financial Aid
Whether you're earning an early childhood education degree on campus or through distance learning, you may be eligible for federal, state, and private sources of financial aid. Be sure to submit a Free Application for Student Aid (FAFSA) to see if you qualify for financial assistance. After your application has been reviewed, you'll be notified by letter if you qualify for financial resources from the federal or state government or from your school itself.
Of the various types of aid you may be offered, grants and scholarships are preferred. These types of gift aid don't need to be paid back, unlike student loans that do need to be repaid with interest. Student loans come from two main sources. Federal student loans offered through the government are generally preferred over private student loans from banks and lending institutions because they tend to have lower interest rates and more accommodating repayment plans.
There are also many private scholarships available, especially for students going into the education field. You'll need to submit separate applications for most of these opportunities. Since some teaching jobs are considered public service, you may also qualify for a federal incentive program, such as Teach for America or the TEACH Grant.
What Else Should You Consider?
Perhaps the most important criterion in selecting an early childhood education program is whether it will help you launch the career you envision for yourself. If you're interested in one of the many education specializations, such as special education or technology, make sure the schools you're considering offer the appropriate courses for your goals. Also, if you're thinking about going to graduate school, choose a program that will prepare you for advanced study.
A closely related consideration is accreditation, which is granted only to schools that meet the national standards for educational excellence. Many states require teachers and childcare workers to have earned degrees from accredited colleges, so be sure the school you choose meets your state's education requirements. Accreditation is also important if you plan to apply for financial aid or transfer credits to another school. The U.S. Department of Education and the Council for Higher Education Accreditation each offer a database of recognized schools, programs, and accrediting agencies.
While schools can be accredited on an institutional basis, individual degree programs can be assessed by professional organizations to determine whether the coursework is designed to help students develop specific competencies in a given discipline. The National Association for the Education of Young Children sets the national standard for higher education programs in early childhood education. They work with the Council for the Accreditation of Educator Preparation to accredit bachelor's and master's degree programs. You can use the council's Nationally Recognized Program Search tool to determine the accreditation status of specific programs.
In addition to these factors, you'll need to decide if you want to pursue an early childhood education degree online. Online programs usually offer greater flexibility than traditional programs because students can engage in coursework, class discussions, and assignments at their convenience. Students with strong time management skills may be better suited for online courses, while students who require more structure may prefer on-campus classes. Online early childhood education programs may also require you to arrange for your own practicums and other field experience at facilities near your home.
FAQs About Bachelor's in Early Childhood Education Programs
Can You Get an Early Childhood Education Degree Online?
---
Yes, you can get an early childhood education degree online. Many schools offer fully online programs that allow you to complete most of your coursework through an online learning system. You can then complete any fieldwork, practicum, or student teaching requirements at schools and daycare centers near your home.
Why Is STEAM Important in Early Childhood Education?
---
STEAM is important in early childhood education because it encourages children to learn through exploration and helps them develop valuable skills. The STEAM approach to teaching — which combines the scientific fields of science, technology, engineering, and math with the arts, such as language arts and music — gives children opportunities to practice their critical thinking, problem-solving, and communication abilities.
How Do I Become an Early Childhood Educator?
---
You can become an early childhood educator in several ways. You might consider gaining some experience first by working as a teacher assistant or childcare worker — two occupations that require only a high school diploma. To qualify to work as a preschool teacher, you will need to earn an associate degree; to work as a kindergarten or elementary school educator or daycare center administrator, you will need a bachelor's degree in early childhood education or a similar subject. Depending on your state's laws and your career path, you may also need to obtain some type of license or teaching credential to work with children.
Why Is Early Childhood Education Important?
---
The earliest years are some of the most important in the span of human development. Young children need preschool teachers and elementary school teachers — experts in both teaching and child development — to help them develop healthy social skills and a strong foundation for knowledge. Positive experiences during the pre-K years help set up children for success in elementary education and beyond.
What Specializations in Early Childhood Education Can I Take?
---
Early childhood education majors can focus on several specializations as they're earning their bachelor's degree. Some students may want to concentrate on working with a particular group of children, such as infants and toddlers or children who could benefit from special education. Other early childhood education students may want to prepare for administrative roles or explore the use of educational technology in the classroom.
Bottom Line
For many people, teaching and caring for young children is richly rewarding. However, studies show that preschool teachers and childcare workers often earn low salaries and experience a fair amount of stress. Earning an online bachelor's degree in early childhood education may enable you to command a higher salary, equip you for greater success in the workplace, and position you for other related jobs if you decide to take your career in a new direction in the future.
Why Trust Us?
60,000 Degrees Researched Annually
20,000 Hours Spent on Research Annually
Launching Rankings Since 2009
Meet our team