Our Mission
Since 2004, it has been our mission to help aspiring students accomplish their education and career goals by finding the online degree with the best value. We conduct manual research on thousands of online degrees each year to provide accurate, detailed cost information and salary information of alumni of these colleges. We have also collected reviews from over 13,000 online students. We want to make sure you have all of the information you need to choose the best college for you. OnlineU has been recognized by over 475 colleges as a leader in higher education rankings.
By providing data and resources that are easy to use but hard to find elsewhere, OnlineU hopes to empower more Americans to go to college while lowering the overall cost of earning a degree. We want to be part of the solution to the student debt crisis that has been plaguing our nation for years. Getting a degree might be necessary, but it shouldn't break the bank.
On August 6, 2020, GuidetoOnlineSchools.com rebranded to OnlineU.com.
Later this year, our sister site, OnlineU.org, will be merged into OnlineU.com to make a single premier online higher education website.
Our focus for the new site, OnlineU.com, remains the same: helping students accomplish their educational goals by finding the online degree with the best value. We will continue to have both the best value and most affordable rankings on the new site. Please reach out to press@optimal.com if you have any questions regarding the rebrand or merge.
On this page
What We Do
We publish rankings across hundreds of online degree programs, have collected reviews from over 13,000 online students, and publish comprehensive guides and news articles to help students find the best degree for their aspirations. Our focus is on researching and sharing hard-to-find, impactful data. That's why we manually research the tuition for each specific degree for colleges in our rankings, collect reviews from actual graduates of online programs, and provide salary information of alumni of our ranked schools.
Our users also have the ability to get connected with any of our over 200 partner colleges to get detailed information on the degrees they are interested in directly from school representatives.
35,216
Students Matched Anually with Schools

37,096
Tuitions Manually Researched

2,328
Top Colleges Ranked

13,041
Reviews Collected from Online Students

Let Us Help: Apply for Our Scholarships
OnlineU is part of Optimal, which awards over $250,000 annually in needs-based scholarships. We have scholarships for online students, military members, community college students, and more.
Our Team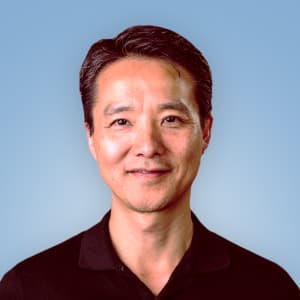 Sung Rhee - CEO
Understanding the difficulties of obtaining a quality, affordable education inspired Sung to launch OnlineU in 2004. After a decade at Microsoft as the General Manager, he wanted to apply his skills to providing transparent, data-driven information to empower people to make better decisions for their education and careers. As a parent of two, Sung has found it gratifying to see the direct impact of the product on his own two childrens' college search process. When his high school daughter told him that she was planning to use the rankings Sung and his team built to help choose her college, Sung knew he had made the right choice to help more students like her.
Outside of work, Sung enjoys playing basketball and adding to his collection of Gundam figurines. A fun fact about Sung is that he was a cartoonist for The Harvard Crimson during his college years.
Advisory Board
Meet our advisors! Our advisory board meets quarterly to review our content and to discuss how to best serve the needs of prospective students. They also contribute editorials and other expert content on OnlineU.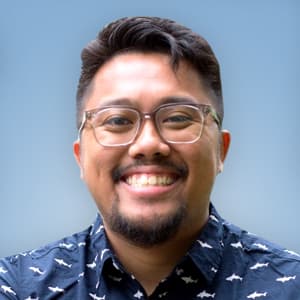 Clinton Parilla
Education Advocate
Clinton works at Northwest Education Access as an Education Advocate supporting low-income students.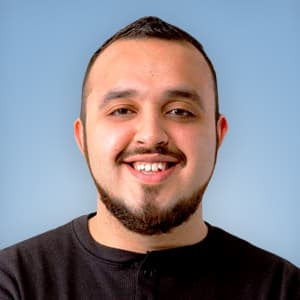 Hansell Torres
Education Advocate
Hansell is an Education Advocate with Northwest Education Access, an organization that provides guidance and resources.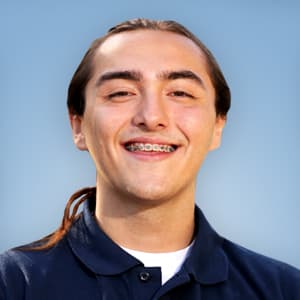 Hugo Palacios
Student
As a college student that grew up in a low-income community, Hugo has experienced the power of higher education first hand.
Professional Affiliations
Through our professional affiliations, Optimal strives to provide authoritative resources for students seeking high-quality and affordable online education programs.
Optimal is proud to be an institutional member of the Online Learning Consortium (OLC). OLC is a 501(C)(3) nonprofit organization that was founded in 1999 and comprises a collaborative community of leaders and innovators in the higher education space. Members are dedicated to advancing OLC's vision of setting the global standard for online and digital learning.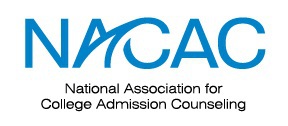 We are also an organizational member of the National Association for College Admission Counseling (NACAC). Over the NACAC's 80+ years of service, it has furthered diversity and social justice by providing students with a path to success. The NACAC is recognized by policy makers and education leaders as the primary authority on postsecondary transition issues, and has influenced national and state policy to enhance access to higher education.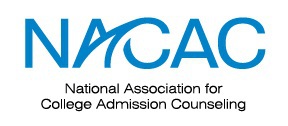 OnlineU in the News
As a driver of the college affordability and value conversation, OnlineU has been featured in many national and local media outlets, including Forbes, College Confidential, and Business Insider. Since releasing our first online college rankings in 2009, OnlineU has also been recognized by over 475 colleges as a leader in the online higher education space.
"The (history) department is delighted by this honor, especially as the online track is only five years old."
University of Massachusetts - Boston
"It's nice to be recognized nationally for providing nurses the opportunity to advance their degree."
California State University - Stanislaus
Advertising Policy
OnlineU makes money through lead generation. This means that we connect visitors with schools they have expressed interest in. Visitors can indicate interest in a school by filling out a contact information form and giving us permission to share their information with a particular school. There is no cost or commitment associated with filling out this form. For more information about how we use your data, see our privacy policy.
The money we receive from schools allows us to conduct and publish detailed research into colleges and universities so prospective students are empowered to make informed choices about their education.
Editorial Policy
The schools with whom we have an advertising relationship are referred to as "partner schools" throughout OnlineU. We ensure that our relationships with partner schools do not hinder our editorial integrity. Partner schools are clearly labeled as such throughout the site, and we never show our partner schools any preferential treatment when developing our ranking lists, except when explicitly indicated in the methodology.
All schools featured on our site are accredited by accrediting bodies recognized by the United States Department of Education. When creating our content, we always conduct extensive research in order to ensure that we provide accurate and current information about program offerings and tuition costs. This information comes directly from schools' official websites or representatives. We also source information from third-party research firms such as PayScale as well as government databases and agencies such as:
Our ranking list methodologies always list the data sources used to develop those rankings. Additionally, you can hover over any school's tuition rate to see where on the school's website we found that information.