2023 Best Online Colleges for Doctoral Programs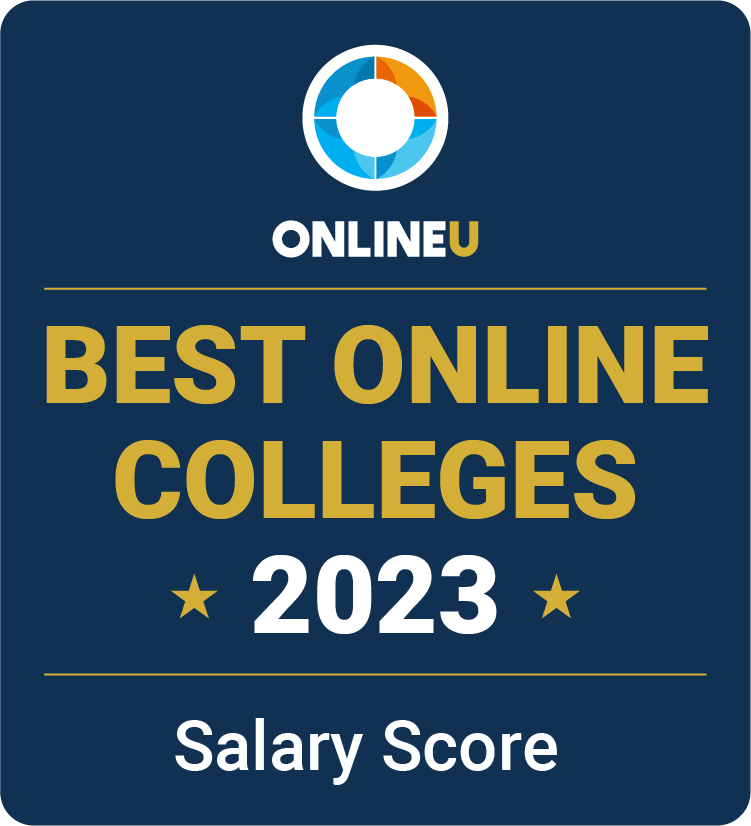 The highest level of education that college students can achieve is a doctoral degree. A doctoral degree often requires students to engage in high-level research within a specific discipline. Several colleges offer online doctorate programs for students who cannot attend a traditional program on campus. Prospective students can expect the same quality of education and opportunities as in-person students. Many online colleges and universities offer online doctoral programs in various fields like nursing, public health, physical therapy, and education. In addition, online doctoral students living near their school's campus can join student-led organizations and participate in volunteer opportunities.
Our rankings below show the best online doctorates based on the amount that alums earn compared to graduates across the country with the same degree. View our methodology for more details about our list, or learn more about OnlineU.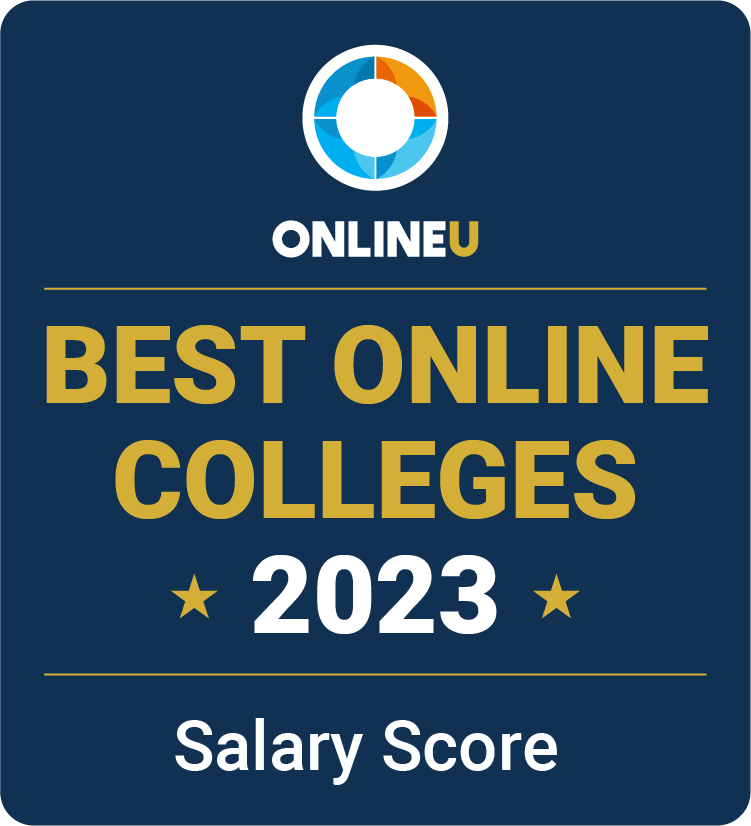 ADVERTISEMENT
Online Programs You May Be Interested In

Annual Tuition: $6,592 - $27,048
3 Programs (view all)

Annual Tuition: $11,074
43 Programs (view all)

Annual Tuition: $8,475
111 Programs (view all)
---
What Will You Learn in an Online Doctoral Program?
Like their on-campus peers, students enrolled in an online doctoral program take advanced coursework in research, writing, and data analysis that allow them to improve upon or apply existing knowledge in their chosen discipline. Aside from gaining an in-depth understanding of the theories, practices, and challenges of their field, doctoral students also learn how to work independently, manage projects, and solve complex problems — both in academia and more practical or professional settings.
Like their on-campus peers, students enrolled in an online doctoral program take advanced coursework in research, writing, and data analysis that allow them to improve upon or apply existing knowledge in their chosen discipline.
Popular Subjects
Among the most popular online doctoral programs are PhDs in STEM subjects. While distance education programs for professional doctorates are less common, students can nevertheless pursue a Doctor of Education, Doctor of Engineering, Doctor of Business Administration, Doctor of Social Work, Doctor of Occupational Therapy, and Doctor of Nursing online. It is also possible to attain a law degree online, either by completing a hybrid Juris Doctorate (JD) or enrolling in the first fully online accredited JD program.
Which Doctorate Is the Highest in Demand?
Benefits of Earning a Doctoral Degree
In general, the benefits of earning a doctorate are likely to vary from person to person. For those who value constant learning, personal growth, and career advancement, earning a doctorate may prove to be a worthwhile effort.
While many individuals may want to earn a doctorate to achieve their career goals and increase their earning potential, it's equally important to note that this degree can deliver other, non-career related benefits as well. For instance, given that doctoral degree holders are rare, they are typically recognized as experts or leaders in their field of study.
Furthermore, with doctoral programs being so difficult to complete, students may gain a set of practical and life skills — such as effective financial management, future career planning, and self-motivation — in addition to in-depth professional knowledge. Indeed, despite the difficulty involved with earning a doctorate, pursuing this degree can be an intrinsically valuable endeavor that leads to self development.
Cost of Online Doctoral Degrees
According to EducationData.org, the average cost for a graduate degree is $92,200 at public institutions and $127,100 at private institutions. Online students may pay less annually for their degree than their on-campus peers as they typically don't have relocation, transport, or on-campus living expenditures. However, distance learners may still have to pay fees in order to access online university resources, such as cloud servers. In most cases, online students may not qualify for tuition waivers and living stipends — common among on-campus PhD candidates. Instead, they must find other forms of financial assistance to help fund their education.
Financial Aid
Online doctoral students can apply for federal, state, and private forms of financial aid in the form of scholarships, fellowships, and grants. While it is possible to finance a doctoral degree using student loans, this is not advisable given that it can take several years to earn a PhD or professional doctorate. Online learners looking to apply for financial assistance should first complete the Free Application for Federal Student Aid, a form that helps determine how much aid a student is eligible for. They should also check with the financial aid departments of their prospective schools to explore university or departmental sources of funding.
Students already enrolled in a doctorate program may consider applying for the following scholarship opportunities:
The ACLS awards several fellowships annually to PhD students in the final year of a social science or humanities graduate program. These 12-month fellowships provide income to students completing their dissertations. They are open to those who are less than six years into their program and have completed all coursework requirements.
Award: $35,000, plus expenses and health insurance
The NSF's dissertation research improvement grant provides funding to doctoral students working to contribute original research in a wide variety of STEM, social science, and humanities fields. Candidates must have their research proposal endorsed by a faculty member at their university to be eligible.
The Fulbright Open Study/Research Award is a federally-administered program that supports graduate students conducting research in a foreign country. To be eligible, students must have a bachelor's degree and be either U.S. citizens or nationals.
Careers and Job Outlook
An online doctorate can open up career opportunities that may otherwise be unavailable to bachelor's and even master's degree holders. For instance, a JD is typically required to become a practicing attorney, and in some high-growth fields such as nursing, a professional doctorate may be essential to land high-level positions or advance one's career. Overall, the BLS projects that a doctoral degree comes with a favorable job outlook through 2030 in sectors such as education, healthcare, and law.
Their ability to interpret different kinds of data, translate complex problems for wide audiences, identify unique funding opportunities, and evaluate multiple sources of information can make graduates valuable assets for employers.
Aside from expanding job opportunities in specific areas, an online doctorate offers general career advantages as well. Students who successfully earn this degree typically gain considerable experience with skills that are relevant to government organizations, non-profits, and startups. In particular, their ability to interpret different kinds of data, translate complex problems for wide audiences, identify unique funding opportunities, and evaluate multiple sources of information can make graduates valuable assets for employers in these industries.
For more information about online degrees, explore our Trends & Insights hub, where we feature expert insights and data-driven articles.
FAQs About Online Doctoral Degrees
What Is the Difference Between PhDs and Professional Doctorates?
Both PhDs and professional doctorates are terminal degrees. That is, they are both types of doctoral degree programs. A PhD is a research degree program that is designed for students to produce original research, advance knowledge in their field, and generally prepare for a career in academia. By contrast, in a professional doctorate program, students learn to apply their knowledge in real-world situations while studying advanced concepts in disciplines such as medicine, business, or law. For more information about the different nuances of these terminal degrees, see our article about PhDs vs. Doctorates.
Can You Earn a Doctorate Online?
Yes, many universities offer accredited online learning programs for both PhDs and professional doctorates. Many such programs are fully remote, allowing students to take online courses and meet other degree requirements at their own pace. Other programs — particularly in the STEM fields — may require occasional campus visits to complete labs or meet faculty. Prospective doctoral students can choose from 2,500 degrees across 314 online schools.
Is an Online Doctorate Worth It?
A doctorate is worth it for students who aspire to become experts in areas of study, such as law, medicine, and academia. Not only can doctoral degree holders command higher salaries compared to those with a master's, they also gain high-level skills in research, data analysis, and, in some cases, various statistical software. Furthermore, while a doctorate can be a significant time commitment, earning an online degree may enable students to balance higher education with other commitments, such as a job and family.
How Long Does It Take To Earn a Doctoral Degree?
Program lengths for doctorates vary by degree type and subject area. While professional doctorates can be completed in roughly 4-5 years of full-time study, PhDs can take an average of 7.5 years to achieve. In general, regardless of whether they enroll in a professional doctorate or PhD program, students should expect to commit several years of graduate study to earn a doctorate.
It can be extremely challenging to complete a PhD program. For example, the pre-COVID dropout rate for PhD students in a range of disciplines was 36-51%. This is likely because many doctoral students may find it difficult to find a healthy work-life balance. As a result, they may suffer from feelings of anxiety or depression. A strong support network, realistic expectations, and clear goals may help doctoral candidates retain a positive outlook during their higher education journey. For more information on the challenges students face, see our mental health guide for college students.
Why Trust Us?
60,000 Degrees Researched Annually
20,000 Hours Spent on Research Annually
Launching Rankings Since 2009
Meet our team
Related Articles
2023 Best Military-Friendly Online Colleges
Learn about the best online colleges in 2023 for students coming from a military background. Find the military-friendly college that fits your needs.
2023 Best Online Master's Degrees
A master's program can expand your employment options and earning power. Explore our list of the best online master's programs based on alumni salaries.