2020 List of Online Colleges with Open Admissions
The 122 online colleges on this list offer an open admissions policy for undergraduate admissions. Open admissions, also known as open enrollment, is a noncompetitive admissions policy where all students who meet the college's specified requirements are admitted. Most open admissions colleges only require that a student has a high school diploma or GED, though some also ask for other application materials or require an applicant to have an SAT score or high school GPA above a noncompetitive benchmark. Online open admissions colleges can be a great choice for students looking for an accessible education on their own schedule. We also offer a list of the 25 best online colleges and universities with open admissions.
Comprehensive List of Online Colleges with Open Admissions (122)
2020 Best Online Colleges with Open Admissions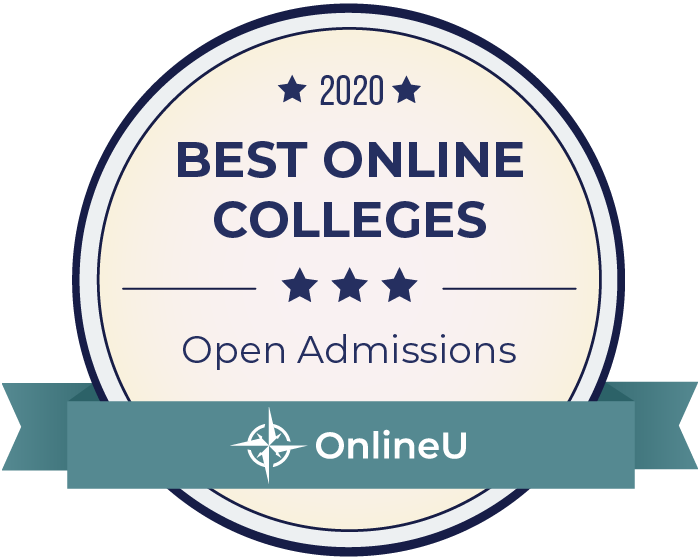 These are the 25 best online colleges with open admissions. We ranked the schools based on a combination of alumni salary and six-year graduation rate to find the colleges that provide the best outcomes for students. The schools on this list offer a large variety of bachelor's degrees, from a BA in English to a BS in Accounting. The #1 ranked school, Colorado Christian University, has an impressive alumni median salary of $76,850 and a graduation rate of 76%.
You can read our full methodology here or learn more about OnlineU.
This website offers school details to prospective students as an informational resource. The appearance of a school listing on this website should not be interpreted as an endorsement by the school of this site.