2023 Best Online Bachelor's in Social Work (BSW) Programs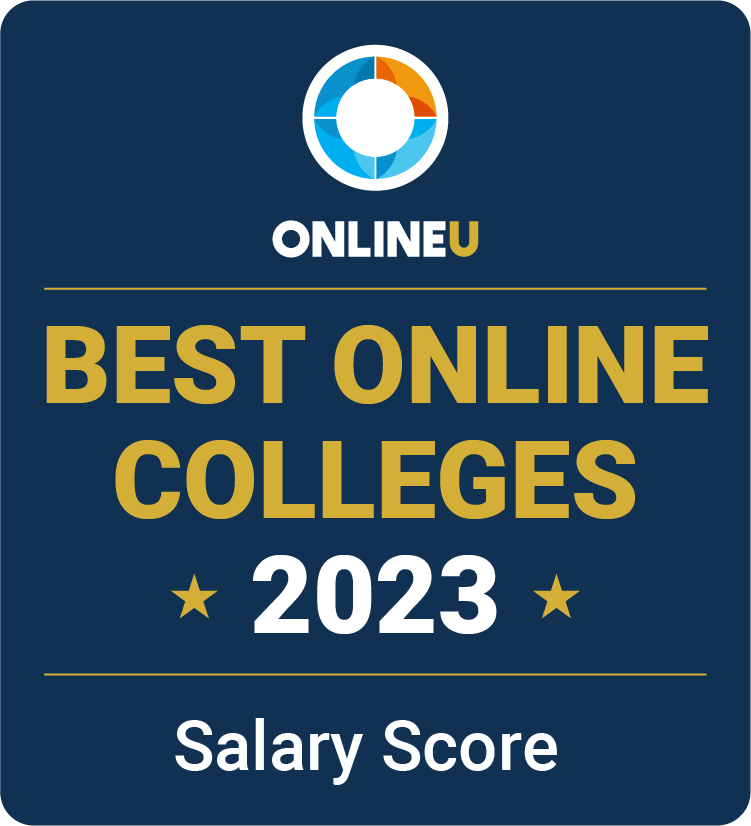 An online bachelor's degree in social work (BSW) provides students with a profound understanding of community dynamics, social policy, and compassionate intervention. BSW graduates can unlock numerous opportunities within the field of social services, where they become catalysts for positive change in the lives of vulnerable individuals and families. Universities now have affordable online social work degrees, offering an accessible route to embark on this educational pursuit.
The following compilation spotlights the best online degrees in social work, evaluated based on the post-graduation salaries of each school's alumni. View our methodology for more details about rankings, or learn about OnlineU.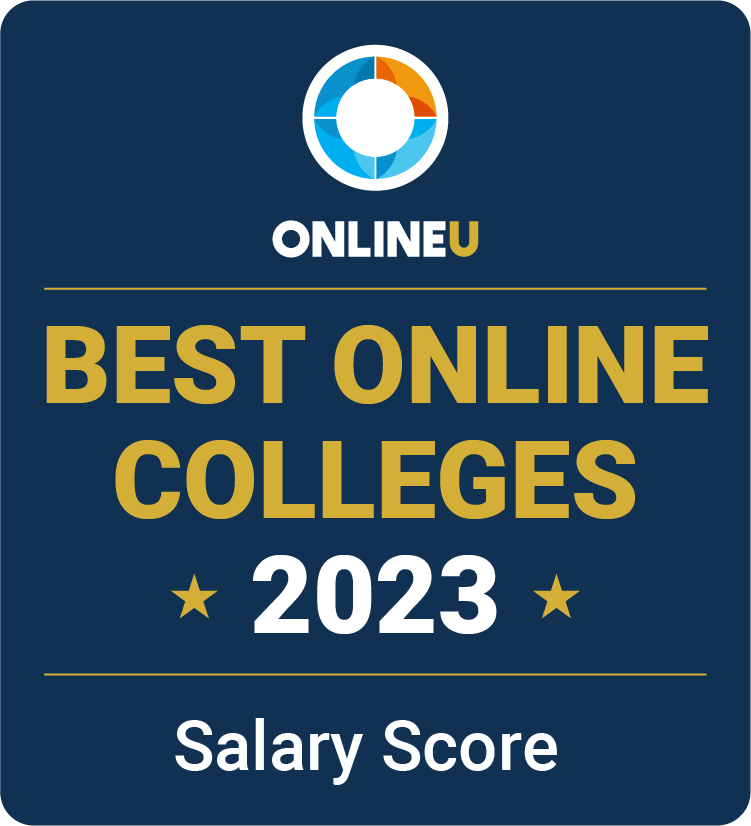 ADVERTISEMENT
Online Social Work Bachelor's Degrees You May Be Interested In

Annual Tuition: $17,800
1 Programs (view all)

Annual Tuition: $31,608
1 Programs (view all)

Annual Tuition: $29,926
1 Programs (view all)
---
2023 Best Online Bachelor's in Social Work (BSW) Programs
| Rank | School | Salary Score | Median Starting Salary |
| --- | --- | --- | --- |
| # 1 | University of North Dakota | | $38,598 |
| # 2 | University of Utah | 93 | $35,854 |
| # 3 | Metropolitan State University of Denver | 92 | $34,646 |
| # 4 | Mary Baldwin University | 92 | $34,555 |
| # 5 | Brescia University | 91 | $34,450 |
| # 6 | University of Louisville | 91 | $34,088 |
| # 7 | Northern Arizona University | 91 | $33,882 |
| # 8 | Eastern Kentucky University | 90 | $33,448 |
| # 9 | Spring Arbor University Online | 64 | $33,424 |
| # 10 | Mount Vernon Nazarene University | 89 | $32,843 |
Overview of Online BSWs
Most online social work degrees feature an asynchronous class format — including core social work courses and electives — that doesn't require students to be online at particular times. Instead, they can complete assignments and watch lecture recordings at their convenience as long as they respect due dates. However, most bachelor's degrees and all pre-licensure master's degrees require field experience, which online learners must complete at an approved site.
A social work bachelor's degree is the minimum credential needed to become a social worker anywhere in the U.S.
What Is a Social Work Degree?
A social work bachelor's degree is the minimum credential needed to become a social worker anywhere in the U.S. Instructors in these programs seek to train compassionate, ethical professionals who can help a variety of people while working for government agencies, nonprofit groups, healthcare employers, or correctional facilities.
A Bachelor's in Social Work (BSW) can require four years of full-time study to complete but often takes longer than that. Some schools offer part-time degrees that let enrollees study at a slower pace as they balance work with school and other responsibilities.
Because online education is more popular than ever, many schools provide social work bachelor's degrees through distance learning platforms. Online learners usually take asynchronous classes with no set meeting times. They can sign in to a learning management platform at their convenience to submit assignments, watch recorded lectures, and discuss topics with classmates.
Degree Requirements for BSWs
Social work bachelor's programs usually require 120 credit hours of coursework split between general education and major classes. In addition, they all have a field experience requirement. Students can gain up to 400 hours of supervised real-world experience during an internship, externship, or practicum. Even online students need to complete these experiences in person in an approved setting.
Admissions
College application timelines usually begin several months to a year before actually starting classes. If you want to enroll for the fall term, you'll usually be applying to college sometime between November and February. Typically, college applications cost $30-90 in the form of a nonrefundable processing fee. Most colleges ask for similar items from potential candidates. Here's a typical application package:
Official high school or GED transcripts showing a minimum GPA of 2.0-2.5

A letter of recommendation from a teacher

A personal statement on education and career goals

Official ACT or SAT scores, with minimums that vary by school (note that some schools have dropped entrance exam requirements)
Common BSW Courses
Many social work programs feature similar curricula because they want to maintain programmatic accreditation from the Council on Social Work Education (CSWE). We've listed some common foundational courses below:
Social workers may encounter people in various states of distress, and this class teaches them how to handle these situations gracefully. Faculty usually discuss assessment, legal and policy issues, ethics, and referral.
Human Behavior in Social Contexts
This course covers individuals' shifting identities within different groups. Lessons might cover organization theory, social systems theory, family dynamics, and cultural diversity.
Students typically learn the history of social welfare policy before digging into the policymaking process. Professors often lecture on the major social agencies at the federal and state levels, as well as the goals of different policy campaigns.
Social Work Research Methods
This class covers the major quantitative and qualitative research paradigms and how students can combine them. Faculty typically emphasize how to use research to inform social work practice and how to review others' research with a critical eye.
Social Work Specializations
Most BSW and MSW degrees are generalist programs, but some schools may let you choose a concentration to tailor your studies. Since social workers can work in diverse industries and with a range of client populations, it may be beneficial to have specialist knowledge in the field that most interests you.
We've listed a few social work specializations below:
Aging specialists help older adults access care and discuss their physical and mental health concerns. Students might learn about societal perspectives on aging, nutrition for older adults, and physiology beyond middle age.
A specialty in children and adolescents can benefit those who want to work in schools or human services. This concentration typically includes courses on developmental psychology and human behavior, family dynamics in various cultures, and ethical responsibilities when working with children.
Healthcare is a broad specialization for students who want to help people navigate care for their physical and mental well-being. Coursework may cover client advocacy, acute care, depression, and major healthcare legislation.
A substance use and addiction concentration trains future social workers to help clients with substance use disorder. They learn about the neurophysiological effects of drugs and alcohol, types of treatment plans, and relevant laws and policies.
What Can You Do With a Bachelor's in Social Work Degree?
Before graduating, most BSW students either start applying to graduate school or looking for jobs. We detail each of these options below.
What Degree Do You Need To Be a Social Worker?
With a bachelor of social work under your belt, you can begin applying for more advanced social work degrees. There are three types: a Master of Social Work (MSW), a practice doctorate that is called a Doctor of Social Work (DSW), and a research doctorate, which is usually called a Doctor of Philosophy (PhD).
An MSW may qualify you for a more advanced social work license in your state that increases your scope of possible responsibilities. In fact, most states only grant clinical social work licenses to MSW-prepared social workers because of the responsibility that clinical social workers have as mental health professionals.
DSWs may qualify graduates for senior positions in social work practice, such as leadership roles in their area of specialty. PhD students typically want to advance the social work field through research, and they often find jobs as professors and conduct original studies to write about.
Social Work Careers
A BSW might make you eligible for a number of careers in social work across different focus areas. BSW graduates become social workers who assist students with their problems in schools, help medical patients readjust to life after illness or injury, and serve their communities as employees of social welfare agencies.
Many bachelor's-level positions involve macro social work, which refers to social workers helping groups of people through community organization or policy development. Some BSW graduates find jobs at the micro level, where they might help counsel people one on one or in small groups, but most of these roles are reserved for licensed clinical social workers (LCSWs) who hold MSW degrees.
How Long Does It Take To Become a Social Worker?
You can become a social worker in as little as four years if you take a full-time course load and complete your bachelor's degree in that time. However, most students need more than four years to finish. Once you finish a bachelor's program, becoming an LCSW takes another four to six years: two or three years to earn a master's degree, at least two years of supervised practice, and some time to schedule, complete, and receive the results from a licensure exam.
Earning a doctorate takes at least three more years. In general, a DSW takes less time to complete than a PhD in social work because PhDs usually require more dissertation research. Therefore, DSW students may be able to join the job market more quickly than PhD candidates.
FAQs About Bachelor's in Social Work Programs
What Can You Do With a Social Work Degree?
---
Most BSW graduates apply for jobs as social workers, a field with a median yearly salary of $55,350 and a faster-than-average growth rate of 7% through 2032. But they may also be eligible for careers as health education specialists, social and community service managers, or other roles in social services.
How Long Does It Take to Get a Social Work Degree?
---
The latest government data gives 52 months as the median time to finish a bachelor's degree. It's possible to graduate college early if you're disciplined and have a number of factors in your favor, such as financial independence and plenty of credits to transfer into your program.
Is Human Services the Same as Social Work?
---
Human services is a broader field than social work, encompassing any program intended to help people in financial, physical, or psychological need. A human services career often involves the administration or leadership of teams at nonprofit organizations or government agencies. Social work is a type of human services work whose practitioners provide care and help allocate resources to clients.
Why Is Social Work Important?
---
Social workers try to change people's lives for the better by listening to people in crisis, teaching them useful skills, and referring them to helpful programs and other professionals. They might meet people who need help coping with change because they're adjusting to school, being treated at a healthcare facility, or are incarcerated.
Why Trust Us?
60,000 Degrees Researched Annually
20,000 Hours Spent on Research Annually
Launching Rankings Since 2009
Meet our team