2022 Best Online Bachelor's in Social Work (BSW) Programs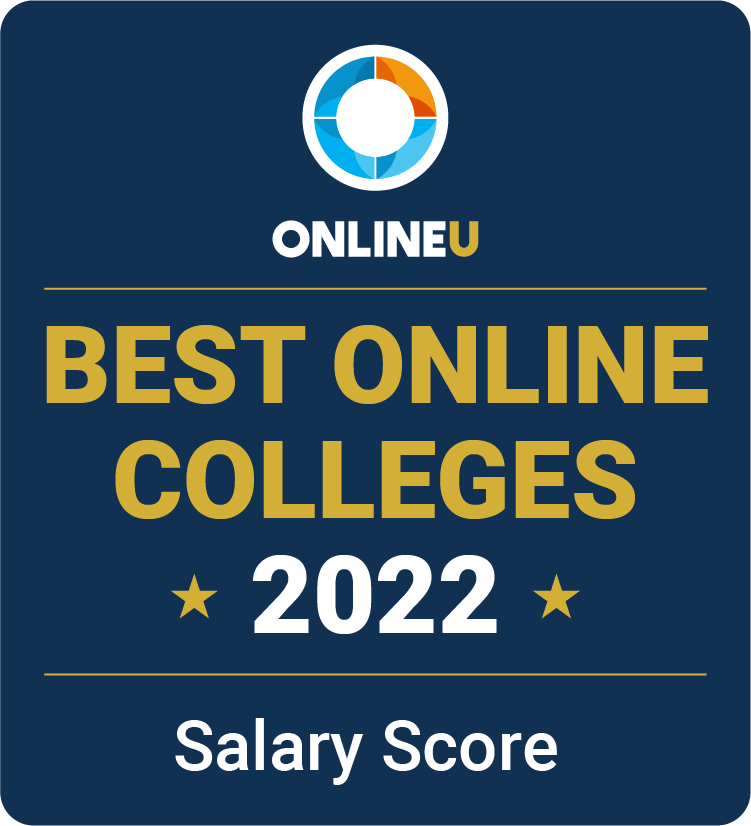 An online bachelor's degree in social work immerses students in lessons on social policy and caring intervention. A social work degree might qualify graduates for several careers in community and social service so they can help improve the lives of at-risk individuals and families in their community. Many colleges offer online social work bachelor's degrees that allow students to start down this path.
The list below highlights the best online bachelor's degree programs in social work based on alumni salary. According to the Bureau of Labor Statistics (BLS) cited above, social worker positions are expected to increase by 12% between 2020 and 2030, which is significantly above the US average across all occupations. This amounts to 346,900 new job openings in this period.
View our methodology for more details about rankings or learn more about OnlineU.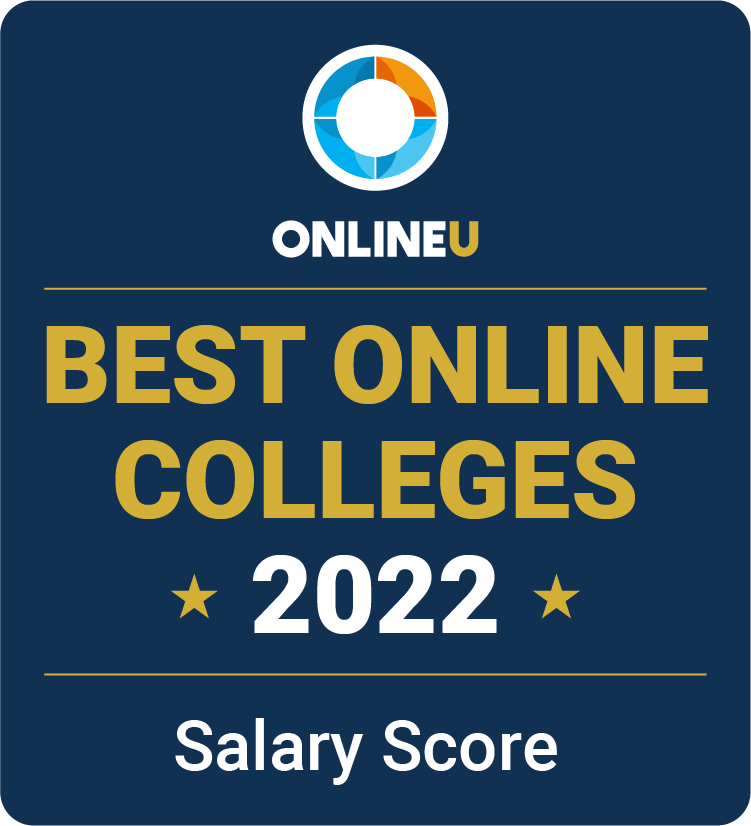 ADVERTISEMENT
Online Social Work Bachelor's Degrees You May Be Interested In

Annual Tuition: $19,398 - $29,428
1 Programs (view all)

Annual Tuition: $17,800
1 Programs (view all)

Annual Tuition: $11,700
1 Programs (view all)
---
2022 Best Online Bachelor's in Social Work (BSW) Programs
| Rank | School | Salary Score | Median Starting Salary |
| --- | --- | --- | --- |
| # 1 | University of North Dakota | | $38,598 |
| # 2 | University of Utah | 93 | $35,854 |
| # 3 | Metropolitan State University of Denver | 92 | $34,646 |
| # 4 | Mary Baldwin University | 92 | $34,555 |
| # 5 | Brescia University | 91 | $34,450 |
| # 6 | University of Louisville | 91 | $34,088 |
| # 7 | Northern Arizona University | 91 | $33,882 |
| # 8 | Eastern Kentucky University | 90 | $33,448 |
| # 9 | Spring Arbor University Online | 90 | $33,424 |
| # 10 | Mount Vernon Nazarene University | 89 | $32,843 |
#1
University of North Dakota
Salary Score:
Median Starting Salary:
Locations:
Accreditation:
The University of North Dakota's (UND) online Bachelor of Science in Social Work is taught from a social justice perspective with a curriculum that includes conceptual courses on human behavior and social policy, as well as hands-on courses in research and social work practices. Coursework is designed to prepare students for state certification exams. Students can expect to take core courses, such as Social Work Research, Social Work Practice with Individuals and Families, and Social Policy. Students must complete a field internship under the supervision of a licensed field instructor.
At UND, the Home to the Children and Family Services Training Center provides research and training with a strong rural focus. The Center certifies all new child welfare practitioners and all North Dakota foster parents. Alumni pursue careers in family prevention services, disaster relief, and homeless family assistance.
#2
University of Utah
Salary Score:
Median Starting Salary:
Locations:
Accreditation:
The University of Utah (UU) is a public, four-year institution offering an online Bachelor of Social Work. The program prepares students to become professional social workers. It emphasizes social justice and building supportive relationships with marginalized communities to help develop community leaders as well as programs that strive toward social justice and improving the lives of community members. In addition to a core curriculum — which includes courses such as Social Work as a Profession, Social Work Research and Evaluation, and Advanced Social Work Writing — the program requires two semesters of practicum field experience.
Students interested in working with children and families can apply for the Child Welfare Title IV-E Career Path program, a grant administered by the Utah State Division of Child and Family Services. Graduates may pursue careers in fields like juvenile justice, aging and gerontology, child welfare, and human services.
#3
Metropolitan State University of Denver
Salary Score:
Median Starting Salary:
Locations:
Accreditation:
Metropolitan State University of Denver (MSUD) is a public, four-year institution offering an online Bachelor of Science in Social Work. The program provides a social work education that's value-driven, research-informed, culturally responsive, and academically rigorous. It connects social work theory with real-world practice. To graduate, students must complete 480 hours of field experience over two semesters. To fulfill the requirement, students can choose field placement at one of over 700 organizations in Colorado, including mental health clinics, public schools, state and local departments of human services, police departments, or health care settings like hospitals and clinics. Among the core program courses are Philosophy of Social Work, Human Behavior and the Social Environment, and Social Policy and Social Justice.
Online students at MSUD have access to student groups, including the Student Association of Social Workers, Phi Alpha honor society, and Building Allies of Diversity, where they can connect with their peers.
#4
Mary Baldwin University
Salary Score:
Median Starting Salary:
Locations:
Accreditation:
Mary Baldwin University (MBU) — a private, nonprofit, four-year institution — offers Virginia residents an online Bachelor of Social Work. This program aims to provide graduates with the foundation they need to enter generalist practice, including the knowledge and practical skills required to become agents of change in their communities and society. It requires a 450-hour practicum in the final semester. Students may also pursue international fieldwork, such as recent program study-abroad trips to Haiti and Honduras.
At MBU, online students can enhance their learning experience by earning entry into the Phi Alpha honor society, joining the Social Work Club, or networking with industry professionals and alumni.
#5
Brescia University
Salary Score:
Median Starting Salary:
Locations:
Accreditation:
Brescia University (BU) is a private, nonprofit, Catholic institution offering an online Bachelor of Social Work that helps provide graduates with the theoretical knowledge and hands-on social work experience they need to work in various human services agencies, such as child protection, anti-poverty programs, and criminal justice. Grounded in the school's Catholic, liberal arts roots, this BU program emphasizes respect for all and servant leadership.
In addition to courses like Social Issues in Diversity, Social Welfare Policy, and Social Work and Aging, students must complete two field practicums in which they'll integrate what they've learned with real-life experiences. Depending on program offerings, students may also take advantage of the school's study abroad programs to expand the breadth of their expertise and provide a look at social work from a global perspective.
#6
University of Louisville
Salary Score:
Median Starting Salary:
Locations:
Accreditation:
The University of Louisville (UofL) is a public, four-year institution offering an online Bachelor of Social Work that focuses on skills and knowledge related to the impact of social work on families, institutions, and communities. Through core courses — like Introduction to Social Work Policy, Social Welfare Institutions and Policy, Policies and Social Justice Practice — this bachelor's program prepares students to practice social work with people who have suffered oppression, such as racism, sexism, heterosexism, classism, ageism, and ableism at the individual, community, and institutional levels of society. Additionally, students must complete a seminar, lab, and a 450-hour practicum.
After completing the program, students can seek careers as school social workers, mental health social workers, and clinical social workers.
#7
Northern Arizona University
Salary Score:
Median Starting Salary:
Locations:
Accreditation:
Northern Arizona University (NAU) offers an online Bachelor of Social Work program to prepare students to become licensed generalist social workers in many states. Students will take courses in areas such as ethnicity, gender, human biology, social and economic justice, and indigenous populations of the southwest. Students must complete a senior seminar course to meet the online program's capstone requirement. Alumni are prepared to earn certification in industry niches, such as victim advocacy, health care services, elderly care, and community advocacy.
At NAU, online students may access the student library, 24/7 tech support, financial aid opportunities, and tutoring services. Additionally, online students may seek guidance from dedicated faculty.
#8
Eastern Kentucky University
Salary Score:
Median Starting Salary:
Locations:
Accreditation:
Eastern Kentucky University (EKU) is a public, four-year institution that offers an online Bachelor of Social Work that provides students with a solid academic foundation to become ethical leaders who advocate for social and economic justice. EKU's bachelor's degree is a versatile program that focuses on the critical skills needed to advance professionally. Social Welfare Policy History, Addictions, and Social Work Practice are among the program's core courses that help prepare students for careers working with adults and children affected by issues, such as mental health or substance abuse. With a focus on real-world application, the degree requires the completion of several practicums aimed at providing online students with an up-close look at different career options.
At EKU, online students have access to free tutoring and career services. Additionally EKU Online offers a range of scholarships designed to assist students with financial need.
#9
Spring Arbor University Online
Salary Score:
Median Starting Salary:
Locations:
Accreditation:
The online Bachelor of Social Work at Spring Arbor University (SAU), a Christian liberal arts college, is designed to teach core principles and concepts and build applicable skills through practice. Courses vary in length, from 6-15 weeks. The curriculum includes courses on racial and ethnic relations, social welfare policies, and social work practices among individuals and families. This bachelor's program also prepares qualified Michigan residents to earn a Child Welfare Endorsement.
Enrolled online students are assigned a program mentor and a student success coach who can assist with personal and professional development. Upon graduating, students are prepared to work in domestic violence centers, hospitals, child welfare offices, and nursing homes, to name a few areas.
#10
Mount Vernon Nazarene University
Salary Score:
Median Starting Salary:
Locations:
Accreditation:
Mount Vernon Nazarene University (MVNU) is a private, nonprofit, four-year institution offering a Bachelor of Social Work. The curriculum aims to equip students with the skills and knowledge necessary to become influential social work professionals. Core courses include Social Justice and Advocacy, Social Work Practice with Families, Cultural and Human Diversity, and Preparation for Field Experience. The latter course helps students prepare for their social work practicum. After completing the program, graduates can pursue social work careers as victim advocates, public policy specialists, child welfare social workers, and healthcare social workers.
At MVNU, coursework is 100% online, and a student's schedule can be flexibly altered to suit their busy lives. Additionally, online students can go on to pursue social work licensure and graduate-level education.
What Is a Bachelor's in Social Work Degree?
A social work bachelor's degree is the minimum credential needed to become a social worker anywhere in the U.S. Instructors in these programs seek to train compassionate, ethical professionals who can help a variety of people while working for government agencies, nonprofit groups, healthcare employers, or correctional facilities.
A Bachelor's in Social Work (BSW) can require four years of full-time study to complete but often takes longer than that. Some schools offer part-time degrees that let enrollees study at a slower pace as they balance work with school and other responsibilities.
Because online education is more popular than ever, many schools provide social work bachelor's degrees through distance learning platforms. Online learners usually take asynchronous classes with no set meeting times. They can sign in to a learning management platform at their convenience to submit assignments, watch recorded lectures, and discuss topics with classmates.
Degree Requirements
Social work bachelor's programs usually require 120 credit hours of coursework split between general education and major classes. In addition, they all have a field experience requirement. Students can gain up to 400 hours of supervised real-world experience during an internship, externship, or practicum. Even online students need to complete these experiences in person in an approved setting.
Courses
Many bachelor of social work programs feature similar curricula because they usually want to maintain programmatic accreditation from the Council on Social Work Education (CSWE) — see Are This College and Program Accredited for more information. We've listed some common foundational courses below.
Social workers may encounter people in various states of distress, and this class teaches them how to handle these situations gracefully. Faculty usually discuss assessment, legal and policy issues, ethics, and referral.
Human Behavior in Social Contexts
This course covers individuals' shifting identities within different groups. Lessons might cover organization theory, social systems theory, family dynamics, and cultural diversity.
Students typically learn the history of social welfare policy before digging into the policymaking process. Professors often lecture on the major social agencies at the federal and state levels, as well as the goals of different policy campaigns.
Social Work Research Methods
This class covers the major quantitative and qualitative research paradigms and how students can combine them. Faculty typically emphasize how to use research to inform social work practice and how to review others' research with a critical eye.
Admissions
College application timelines usually begin several months to a year before actually starting classes. If you want to enroll for the fall term, you'll usually be applying to college sometime between November and February.
Most colleges ask for similar items from potential candidates. Here's a typical application package:
Official high school or GED transcripts showing a minimum GPA of 2.0-2.5
A letter of recommendation from a teacher
A personal statement on education and career goals
Official ACT or SAT scores, with minimums that vary by school (note that some schools have dropped entrance exam requirements)
Typically, college applications cost $30-90 in the form of a nonrefundable processing fee.
What Can You Do With a Bachelor's in Social Work Degree?
Before graduating, most BSW students either start applying to graduate school or looking for jobs. We detail each of these options below.
Further Education
With a bachelor of social work under your belt, you can begin applying for more advanced social work degrees. There are three types: a Master of Social Work (MSW), a practice doctorate that is called a Doctor of Social Work (DSW), and a research doctorate, which is usually called a Doctor of Philosophy (PhD).
MSWs are the most popular social work graduate degrees; 31,750 students received an MSW in 2020 compared to fewer than 600 for both types of doctorate combined. An MSW may qualify you for a more advanced social work license in your state that increases your scope of possible responsibilities. In fact, most states only grant clinical social work licenses to MSW-prepared social workers because of the responsibility that clinical social workers have as mental health professionals.
DSWs may qualify graduates for senior positions in social work practice, such as leadership roles in their area of specialty. PhD students typically want to advance the social work field through research, and they often find jobs as professors and conduct original studies to write about.
Social Work Careers
A BSW might make you eligible for a number of careers in social work across different focus areas. BSW graduates become social workers who assist students with their problems in schools, help medical patients readjust to life after illness or injury, and serve their communities as employees of social welfare agencies.
Many bachelor's-level positions involve macro social work, which refers to social workers helping groups of people through community organization or policy development. Some BSW graduates find jobs at the micro level, where they might help counsel people one on one or in small groups, but most of these roles are reserved for licensed clinical social workers (LCSWs) who hold MSW degrees.
Financing Your Bachelor's Degree in Social Work
College comes with considerable costs, which often leads to significant student loan debt. You might complete an online bachelor's degree in as little as four years, but most students actually take longer to finish. Thankfully, you might qualify for financial aid to help reduce the total price tag and pay for what's left.
We take a look at college costs below, followed by a review of financial aid.
Costs
Tuition is the biggest portion of a degree's price, but colleges also charge a number of fees for services, such as athletic facilities and technology upkeep. They may not charge some of these fees to online learners, but may instead charge an extra technology fee. It's helpful to review each school's website and meet with admissions officers to make sure you understand the cost structure.
Here are the average tuition and fee costs for the 2020-2021 school year, according to the National Center for Education Statistics:
Public: $9,400 (for in-state students; out-of-state tuition is much pricier)
Private nonprofit: $37,600
Private for-profit: $18,200
Financial Aid
Financial aid refers to any form of assistance with higher education, including loans and gift aid that doesn't require repayment. Gift aid is preferable, so it's a good idea to apply for all possible need-based grants, merit- or need-based scholarships, and need-based work-study programs.
You might qualify for gift aid from state or federal governments, individual colleges, or private donors. The first step is filling out a Free Application for Federal Student Aid (FAFSA) to find out what the federal government will cover. Students with undocumented immigration status can't qualify for federal aid, but many states have similar forms to help these students apply for state funding.
Private donors and organizations also fund some opportunities for social work students. For example, the CSWE endows scholarships for BSW candidates. Online scholarship databases and financial aid specialists at individual colleges can also give information about sources of aid.
What Else Should You Consider?
There are many factors to think about when deciding on a college degree, and each decision is unique to you. Try asking yourself the following questions for every school you research to see if it meets your expectations.
To learn about online MSW programs and social worker requirements in other states, explore our list of CSWE-accredited online MSW programs by state below:
CSWE-Accredited Online MSW Programs by State
FAQs About Bachelor's in Social Work Programs
What Can You Do With a Social Work Degree?
---
Most BSW graduates apply for jobs as social workers, a field with a median yearly salary of $50,390 and a faster-than-average growth rate of 9% through 2031. But they may also be eligible for careers as health education specialists, social and community service managers, or other roles in social services.
How Long Does It Take to Get a Social Work Degree?
---
The latest government data gives 52 months as the median time to finish a bachelor's degree. It's possible to graduate college early if you're disciplined and have a number of factors in your favor, such as financial independence and plenty of credits to transfer into your program.
Is Human Services the Same as Social Work?
---
Human services is a broader field than social work, encompassing any program intended to help people in financial, physical, or psychological need. A human services career often involves the administration or leadership of teams at nonprofit organizations or government agencies. Social work is a type of human services work whose practitioners provide care and help allocate resources to clients.
Why Is Social Work Important?
---
Social workers try to change people's lives for the better by listening to people in crisis, teaching them useful skills, and referring them to helpful programs and other professionals. They might meet people who need help coping with change because they're adjusting to school, being treated at a healthcare facility, or are incarcerated.
Bottom Line
Social work bachelor's degrees aim to create ethical, empathetic social workers. They may cover a general curriculum or include a concentration in a specialty, such as school social work or substance use and addiction social work. Many BSW graduates go on to graduate programs so they can improve their employability and expand their professional responsibilities.
Why Trust Us?
60,000 Degrees Researched Annually
20,000 Hours Spent on Research Annually
Launching Rankings Since 2009
Meet our team
Related Articles
2023 Best Online Human Services Degrees
Investigate the very best online bachelor's degrees in human services in 2023 based on alumni salary data, and learn about available programs.
2023 Best Military-Friendly Online Colleges
Learn about the best online colleges in 2023 for students coming from a military background. Find the military-friendly college that fits your needs.