2023 Most Affordable Online Master's Degrees in Nutrition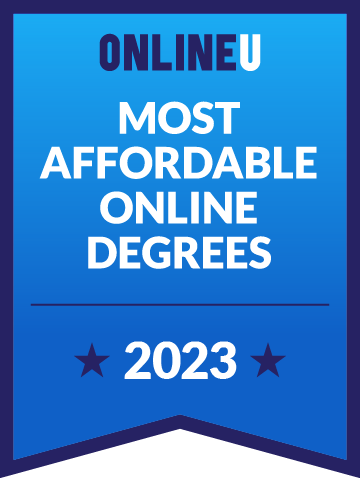 Nutritionists and dieticians can help us make healthy food choices in a world riddled with convenient but exceedingly unhealthy options. An online master's degree in nutrition can help prepare students for becoming registered dieticians and nutrition consultants within various settings and populations. We've ranked the top schools on our list by tuition so you can make the best choice based on your unique career goals and budget.
Since physical activity and exercise play a vital role in health and well-being, an online master's degree in exercise science may similarly be of interest. You can also check out our list of the most affordable online degrees for inspiration. View our methodology for details about rankings or learn more about us.
All tuition numbers were manually collected and verified
| Rank | School | Locations | Annual Tuition |
| --- | --- | --- | --- |
| # 1 | Southeast Missouri State University | Cape Girardeau (MO) | $5,171 |
| # 2 | University of Central Arkansas | Conway (AR) | $5,850 |
| # 3 | University of Central Missouri | Warrensburg (MO) | $5,910 |
| # 4 | Bowling Green State University - Main Campus | Bowling Green (OH) | $6,142 |
| # 5 | Jacksonville State University | Jacksonville (AL) | $6,150 |
| # 6 | Ohio University - Main Campus | Athens (OH) | $6,324 |
| # 7 | University of Alabama | Tuscaloosa (AL) | $6,600 |
| # 8 | Texas Tech University | Lubbock (TX) | $6,617 |
| # 9 | Eastern Illinois University | Charleston (IL) | $6,753 |
| # 10 | Framingham State University | Framingham (MA) | $6,800 |
Overview of Online Master's in Nutrition
A master's degree in nutrition is an advanced program designed to prepare students to help clients improve their health and well-being through dietary changes. Nutrition is an industry that blends scientific knowledge and social sciences and is a good fit for those who enjoy subjects like biology and scientific research and have a drive to understand and help others.
Nutrition master's programs usually take two years to complete when enrolled full-time and often include a practicum requirement. Getting experience in clinical and community settings is an important part of preparing for careers in nutrition.
Some master's in nutrition programs focus on general nutrition expertise or specialized fields such as holistic nutrition or sports nutrition. Others are didactic nutrition programs, which are designed for professionals who want to become Registered Dietitian Nutritionists (RDs or RDNs). Students who want to become dietitians should look for master's degree programs that are accredited by the Accreditation Council for Education in Nutrition and Dietetics (ACEND). They will also need to complete 1,000 of supervised clinical work in order to sit for the RDN exam.
Common Courses
An online master's degree in nutrition usually combines core classes, electives, research, and a practical experience of some kind, such as a didactic internship or clinical experience. Graduate nutrition students often take classes in biological sciences, clinical nutrition, public health and community nutrition, research methods, and nutritional counseling. Some online programs let students choose electives or focus areas to help specialize their field of study based on personal and professional interests. Elective options might include areas such as sports nutrition, food policy, or culture and food.
How To Pay for an Online Master's in Nutrition
Most students use a combination of personal savings, income, financial aid, and student loans to pay for their graduate degree. Understanding how much college will cost is a big part of choosing where to go and what to study, but it's difficult to know what the actual out-of-pocket cost will be until you apply for financial aid. Once you apply to schools and fill out the Free Application for Federal Student Aid, each college you're interested in will send you a financial aid offer, including any grants, scholarships, and student loans you qualify for. You can use these offers to figure out how much college will actually cost you.
Financial Aid
Financial aid includes grants, scholarships, assistantships, work-study funding, and student loans. Once you receive your financial aid offers, get in touch with the financial aid office at each school to find out if there are additional scholarships, assistantships, or other funding pools available. You can also apply for scholarships from outside organizations, such as nonprofits or businesses.
Another common source of funding for college is an employer-funded tuition program. Many companies will help pay for graduate school as part of their employee benefits package, including Target and Discover.
Once all other funding sources are used up, many graduate students take out a loan to cover the rest of their expenses. In general, federal student loans are seen as the better option over private student loans because they offer benefits such as fixed interest rates and income-driven repayment plans. Our guide to student loan debt can help you compare your options and borrow responsibly.
What Can You Do With an Online Master's in Nutrition?
Master's degrees in nutrition can open up a number of career options in the field. Most people study nutrition to become a nutritionist or dietitian. While the jobs are similar, dietitians are required to complete clinical hours as part of their licensure requirements to become RDNs. They are licensed to do clinical work in healthcare facilities such as hospitals and nursing homes. Nutritionist is a general title for people who work in the industry and are not considered healthcare professionals. Both professionals tend to work directly with clients to help them overcome different issues with a healthy diet. However, nutritionists can practice without a license and aren't required to get a master's degree or complete clinical training.
Other career options for nutrition professionals include careers as dietetic technicians, health education specialists, food science technicians, and regulatory affairs specialists.
FAQs About Online Master's in Nutrition Degrees
How Do I Choose an Online Nutrition Degree?
---
There are a few important factors to consider when choosing an online degree. The most important things to look for when choosing an online college are finding a program you're interested in that will help you reach your professional goals and finding an online school with accreditation. Schools that have accreditation are regularly evaluated by an approved organization to make sure it meets academic standards of quality. Students who want to become RDNs should choose a program that is also accredited by ACEND and meets other licensure requirements. Other factors to consider include tuition, reputation, financial aid availability, and alumni outcomes.
Do I Need a Master's in Nutrition to Become a Dietitian?
---
A master's in nutrition that meets RDN requirements is necessary to become a licensed registered dietitian. However, nutritionists and other nutrition professionals do not have to be licensed to practice and can work without a master's in the field.
Is an Online Nutrition Degree Worth the Cost?
Deciding whether an online nutrition degree will be worth it depends on factors such as your personal circumstances and career goals, how much the degree costs, and what kind of job you want to do after you graduate. For many people, earning a master's in nutrition is necessary to fulfill their career goals and become an RDN. Others may find that the field is more scientific or more focused on working with individual clients than they expected and decide the industry isn't for them.
Financially speaking, earning a master's in nutrition can open the door to several careers with strong salary potential and job growth outlooks. According to the Bureau of Labor Statistics, median salaries for careers in nutrition range from $29,520 for dietetic technicians to $71,690 for regulatory affairs specialists, so the financial payoff for a master's degree will depend on what type of career students pursue after graduation. Attending an affordable college and other strategies to keep costs low during school will help minimize the financial investment while maximizing the salary boost and potential for career advancement that a master's can bring.
Related Articles
2023 Best Online Nutrition Degrees
Our 2023 list of online nutrition degrees is based on popularity among students. Read on to learn whether earning a nutrition degree online is right for you.
2023 Best Online Master's in Nutrition Programs
Considering an online master's in nutrition? Discover the best online master's degrees in nutrition, ranked based on alumni salaries.