2023 Best Online Degrees in Electrical Engineering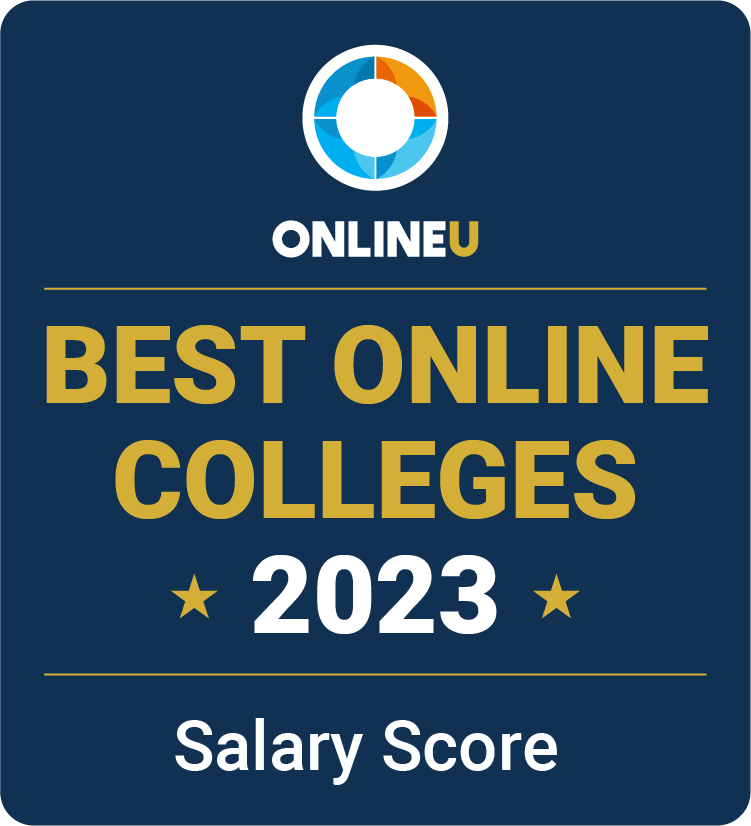 Electrical engineers are professionals who study and design electricity, electromagnetics, and electronics systems. An online bachelor's degree in electrical engineering, or any engineering degree, covers the knowledge students need for entry-level positions in the field. In an electrical engineering degree, students are given coursework that requires a strong background in mathematics and science, including classes that delve into the principles, theories, and practices related to electrical systems, electronics, and electromagnetism. Graduates strive to become electrical engineers, which involves designing, developing, testing, and maintaining electrical and electronic systems and devices.
View our methodology for more details about our list, or learn about OnlineU.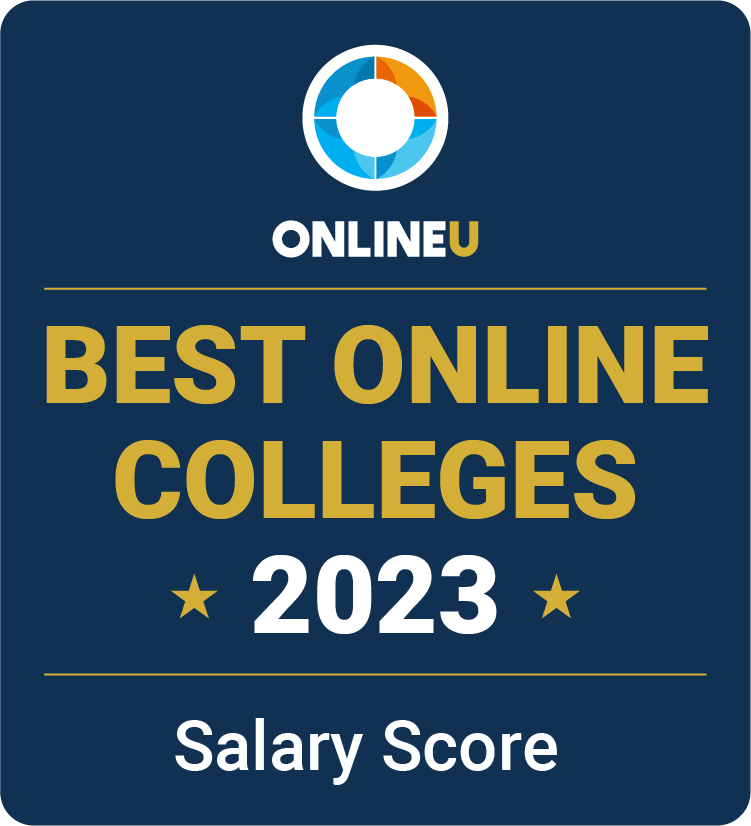 ADVERTISEMENT
Online Electrical Engineering Bachelor's Degrees You May Be Interested In

Annual Tuition: $17,479
1 Programs (view all)
---
List Of Accredited Online Electrical Engineering Schools
| School | Online Enrollment | Annual Tuition |
| --- | --- | --- |
| Arizona State University | | |
| American Public University System | 38,969 | $7,360 |
| Excelsior University | 15,260 | NA |
| Florida International University | 12,256 | $18,963 |
| Thomas Edison State University | 8,678 | $9,342 |
| Old Dominion University | 6,609 | $30,960 |
| ECPI University Online | 6,192 | $17,479 |
| University of Arizona | 5,539 | $11,800 |
| National University | 4,801 | $13,320 |
| University of Arkansas Grantham | 4,498 | $8,280 |
| Daytona State College | 4,369 | $11,994 |
| University of North Dakota | 2,118 | $15,037 |
| Indiana State University | 1,930 | $20,862 |
| Eastern New Mexico University - Main Campus | 1,916 | $8,688 |
| Southern Illinois University - Carbondale | 1,358 | $15,240 |
| Stony Brook University | 1,176 | $28,375 |
| Bluefield State College | 388 | $15,982 |
What Is a Bachelor's in Electrical Engineering Degree?
Electrical engineering bachelor's students learn the properties and behavior of electricity so they can design processes and machines that use it safely. This field has evolved significantly since its 19th-century origins to include modern electronics and computer systems.
As with most other engineering degrees, these programs require high-level knowledge of mathematics and physics, specifically through lessons on circuits, logic design, energy conversion, and linear systems. A bachelor's degree is the minimum education needed to become an electrical engineer.
Online degrees in this field usually feature asynchronous courses, which means they have no live class meetings. But some online programs will have synchronous elements, such as live lectures over video conferencing apps. In addition, a school may require you to complete some assignments in a college laboratory.
Degree Requirements
Bachelor's degrees in electrical engineering typically contain 120-128 credit hours of coursework. Administrators design programs to last four years at a full-time pace, but most undergraduates take more than four years to finish.
Conducting scientific experiments is an important part of an electrical engineering degree, so several courses will include lab work. As an online student, your school may send you the necessary lab equipment or ask you to buy it separately, and you'll typically work with some interactive simulation software. But you might also need to attend a campus at regular intervals to perform in-person lab work; ask admissions counselors or program administrators what the college expects.
Some programs require an internship, externship, or other field placement to give engineering students practical experience. Others make internships optional or don't offer them at all.
Electrical Engineering Concentrations
Concentrations are fairly uncommon in electrical engineering bachelor's degree programs, but some schools do offer them. Here are a few of the available focus areas you might elect:
Electronics Engineering covers how to design and test electronic components for a variety of purposes.
Energy Systems focuses on generating and moving it to where it's needed, whether through traditional or more modern renewable methods.
Engineering Management seeks to prepare students to lead projects and teams of employees.
Electrical Engineering Courses
Besides general education classes, an electrical engineering curriculum is heavy on practical math, chemistry, and physics. Some programs may feature optional concentrations in specialties such as engineering management or electronics engineering.
Read on for examples of common courses in an electrical engineering bachelor's program:
Automated Instrumentation
This class covers how to use computers in order to control electronic systems. In addition to learning programming languages, students work with specialized equipment and software used to interface between humans and computers.
Circuit Analysis and Theory
Professors focus on the crucial role of circuits in electrical theory. Lessons generally cover resistance, inductance, and voltage, along with their associated diagram symbols.
Electrical Fields and Waves
Topics in this course include electric charges, magnetic poles, and the nature and behavior of waves. Most sections of this course include a lab component.
Engineering Data Analysis
Engineers need to understand how to assess the effects of their work, which is the focus of this class. Students usually learn applied statistics and probability theory while gaining experience with data analysis software applications.
What Can You Do With a Bachelor's in Electrical Engineering Degree?
As an electrical engineering graduate, you'll most likely apply for jobs as an electrical or electronics engineer so you can harness electricity to power homes, design telecommunications grids, or test consumer electronics. But you may instead go into a related field that your education can help you qualify for.
For example, you may become a computer hardware engineer who creates physical components to make computers run. You might also choose an industrial engineer role to design processes and factory layouts to make manufacturing as smooth and efficient as possible, or a mechanical engineering job to design and build machines. Each of these careers has a median yearly salary greater than $95,000.
It's no surprise that electrical engineering professors aim to create the next generation of electrical engineers. But there is some variety within the field, and electrical engineers can specialize in certain types of work.
Faculty also emphasize important soft skills, such as critical thinking, problem-solving, and communication, so it may be possible to pursue another type of engineering once you've earned your online bachelor's degree.
Other Engineering Specializations
Engineering occupations are generally well-paid careers that require only a bachelor's degree to enter. There is a good deal of crossover between the disciplines, but some are distinct enough to warrant their own degrees. Review the list below to discover if any of these fields intrigue you more than electrical engineering.
An aerospace engineering degree trains prospective aerospace engineers in how to design, test, and build airframes. They tend to specialize in either aeronautical engineering (planes and helicopters) or astronautical engineering (spacecraft).
These professionals with a chemical engineering degree design and use chemicals in new ways. They most often work in research and development for industrial and pharmaceutical firms.
These engineers create the infrastructure we use to travel and contain our important resources, such as water. Because of their work for the general public, this is the only type of engineering that requires a license in nearly every state. The first step, though, is a civil engineering degree.
These employees with industrial engineering degrees work to improve physical layouts, equipment, and workflow processes in heavy industry. In the U.S., the largest number of them work for manufacturers of transportation equipment.
A team of mechanical engineers designed every machine in your home. But despite their usefulness, increased efficiency and automation will cause relatively slow job growth for this profession in the near future. Mechanical engineering degrees are available for those who want to pursue this niche.
Just as computer engineers design the hardware, professionals who have obtained software engineering degrees design the applications that you use on your computer, phone, or tablet. Software developers and software engineers have related but distinct jobs, with engineers playing a more conceptual and project-management role.
Further Education
Although it's not a guarantee, more education tends to lead to higher salaries and lower rates of unemployment. The analytics company Lightcast reports that in the last 12 months, employers offered salaries an average of $12,000 higher for electrical engineers with master's degrees compared to those with bachelor's degrees. A master's degree in electrical engineering covers advanced concepts in the discipline, often through a specialization, such as analog and mixed signals, electromagnetics, or nanotechnology.
Electrical engineering doctorates are mainly intended for learners who want to conduct cutting-edge research or teach at the college level. According to Lightcast, the software industry posted the most job ads for electrical engineering PhDs in the 2017-2022 period, but they tended to earn only marginally higher salaries than master's-level engineers.
Admissions
You can typically apply to a bachelor's program between November and February in order to start the following autumn. Some online schools might let you start during a different term, so contact an admissions officer for details.
Bachelor's degree programs require, at minimum, a high school diploma or its equivalent to apply for an online degree. Most colleges also ask for a personal statement and a letter of recommendation from a teacher. Some schools want to see scores from an entrance exam either — the ACT or SAT — but they're increasingly dropping this requirement.
GPA requirements differ, but most admissions officers want to see that your best grades are in math and science courses when considering you for an engineering program. Extracurricular activities may help boost your chances if they're related to engineering and technology.
FAQs About Bachelor's in Electrical Engineering Programs
What Can You Do With an Electrical Engineering Degree?
---
You can become an electrical engineer once you have a bachelor's degree in this major. You can also potentially land an engineering job in a related field, such as mechanical, industrial, or computer engineering. Another option is enrolling in a graduate program in engineering or engineering management.
How Long Does It Take to Get an Electrical Engineering Degree?
---
Electrical engineering bachelor's programs often take four years if you study full time. It's possible to graduate college early, but in reality, about 55% of students take longer than four years to finish.
Is Electrical Engineering Hard?
---
Electrical engineering programs are STEM degrees that most students find challenging. Even if they excel at math and science, they might be new to the specific technological tools used in the profession, as well as the critical soft skills that electrical engineers need.
What Is Electrical Engineering?
---
Electrical engineering is a profession for people who use electricity to build things and who build things that use electricity. These engineers design and test projects as wide-ranging as power grids, telecommunications networks, manufacturing machinery, and electronics components.
What Else Should You Consider?
A bachelor's degree in electrical engineering is usually needed to become an electrical engineer, which can be a relatively high-paying and stable career. Students learn about the power and promise of electricity, along with how to harness it and minimize its danger. Several schools offer fully online or hybrid degree programs that let students learn with maximum convenience.
It's important to set goals and think through what you want from your education. To help you, we listed the questions below:
Is this school accredited? What about its online electrical engineering program?
You should only consider institutionally accredited schools, which are regularly reviewed by an independent agency for academic and administrative quality. You can usually find a school's accreditation status on its website or through the U.S. Department of Education's Database of Accredited Postsecondary Institutions and Programs.
Electrical engineering program faculty often seek programmatic accreditation through the Accreditation Board for Engineering and Technology (ABET). ABET has a searchable database of both online and on-campus programs.
Do I want to study online?
Starting an online education may feel very different from the schooling you're used to: You have the freedom to make your own hours, but it can also feel unstructured and disconnected from colleagues and professors. Be sure to consider the possible benefits and drawbacks of each degree path.
What other factors matter to me?
You may want a college with well-reviewed tutoring and writing services, an active network of engineering alumni, or a diverse student body and established inclusion policies. You have a unique set of preferences and personal circumstances, so the answer is ultimately up to you.
Related Articles
2023 Best Online Mechanical Engineering Degrees
Find the best online mechanical engineering degrees in 2023 from our list of accredited colleges ranked by popularity.
Best Online Master's in Electrical Engineering Degrees
The schools featured on this list provide the best online master's in electrical engineering degrees. Rankings are based on tuition rates and alumni salaries.