Is an Online Degree Respected?
Having concerns about the value of online degrees is fairly common. The reality is, many institutions offer the same degree programs in both an in-person and an online format. For that reason and others, it's common for hiring managers to assign the same value to online degrees as they do to degrees earned through more traditional means.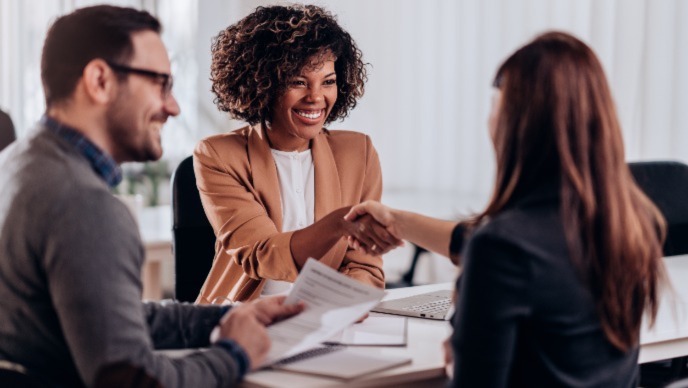 Key Insights:
According to an expert interview, many hiring managers and recruiters couldn't care less about the way prospective employees learned, whether they attended class in person, participated in hybrid education, or completed their coursework entirely online.
Many online degrees are offered through traditional colleges and universities that are known for their on-campus instruction, so the fact that a degree is earned online may never even be a factor.
Is an Online Degree Respected?
As virtual learning continues growing in popularity, it's easy to wonder if online degrees are worth pursuing. With that in mind, we interviewed an expert in this field to find out their insights and the advice they have for students considering degree programs at accredited online schools.
Meet Our Expert: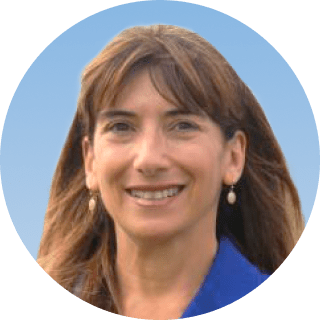 Dr. Deb Geller is a higher education and HR expert, who is also the author of Building Talent Pools: A Professional Development Model for Succession Planning. Before launching her own business as a consultant who helps individuals seeking jobs in college administration, Dr. Geller worked as a senior university administrator and faculty member at the University of California, Los Angeles (UCLA) for 30 years.
Do hiring managers care whether someone earned their degree in person or online?
Many job postings say that a degree is preferred, but that doesn't always mean a college degree is actually required for the position. That said, earning a bachelor's degree can help set an applicant apart from others who do not have one, giving that person an edge when hiring managers are deciding which job candidates to interview and which ones to skip.
Either way, where the degree was earned hardly matters as long as the school was accredited.
"Although the student life experience differs greatly between students who engage in in-person learning as compared with those who engage in online learning, hiring managers rarely care whether someone earned their degree in person or online," says Dr. Geller.
Geller also adds that many colleges and universities now offer both in-person and online courses, which means there may not be an opportunity (or a reason) for the job applicant to make a distinction.
"It may be impossible for a hiring manager to tell from the diploma — or from a resume — whether the individual attended classes online or on-campus," she says.
Did the pandemic make online learning more accepted?
As a result of the pandemic, many employers pivoted to a remote environment out of necessity. This ultimately led to a situation where remote work is more accepted and appreciated, and it has been shown that many companies even have plans to keep their workforces remote indefinitely.
Dr. Geller says this also means that many employers have a better understanding of how remote learning works, and how the same job outcomes can take place in a virtual setting.
Which factors matter the most to hiring managers?
College degrees have been proven to increase job prospects and economic outcomes for workers, yet it may not matter at all whether a degree program is pursued in-person or online. There are also many other factors that matter more to hiring managers and human resources professionals than the method a student used to gain their job skills, knowledge, and expertise.
First off, Dr. Geller says companies are looking for prospective employees who may be a good fit for their organization. For example, they want to hire someone who will be successful, happy, and likely to stay in the job.
"That means looking for an individual who has prior experience that has prepared them to be successful in the job, whose values are consistent with the organizational mission, vision and values, and for whom the job change makes sense," says. Dr. Geller.
Geller notes some other specific skills, abilities, and credentials hiring managers look for:
Dependability

Financial management skills

Leadership skills

Organizational skills

Verbal and written communication skills
Dr. Geller also says her personal experience has shown her that accomplishments in a prior position are more important than job duties in that prior position:
"The hiring manager wants to know how you made a difference in your prior job, and how you can make a difference for them if they hire you," she says.
Who are online degrees best for?
While a college degree isn't even a requirement for many jobs, Dr. Geller says her research and practice reinforce the difference a degree can make both in the hiring process and in lifetime earning capacity.
With that in mind, online degrees can work well for anyone but particularly for those who have other responsibilities to juggle as they pursue higher education:
"For many people, including those who are fully employed, managing medical issues, deployed with the military, or raising a family, an online program may be the perfect way to earn or complete their degree," says Dr. Geller.
Tips for Finding a Respected Online Degree
As you search for and compare online colleges and degree programs, there are several steps you can take to find the right fit:
Look for online learning opportunities in fields where it makes sense.
For some management jobs or professional jobs in fields — like health care, science, law, education, engineering, or architecture — a degree may be required, and hands-on, practical learning or in-person experience interacting with others is essential.
"In these fields, hiring managers are likely to value an in-person degree over an online degree, although remote learning during the period when the COVID pandemic closed campuses is broadly accepted," notes Dr. Geller.
With that in mind, prospective students should consider the career field they plan to enter before choosing between online and in-person learning.
Search for online degrees from accredited schools that
also offer in-person learning.
Geller says students who are interested in learning virtually should consider enrolling at a college or university that offers online, in-person, and hybrid courses. In many cases, the same curriculum is offered across the board, and the same staff members are often facilitating the programs regardless of the way the courses are delivered.
In the meantime, prospective students should make sure all schools they're considering are accredited.
Spend time comparing schools and their educational offerings.
Students should also compare online colleges and the degree programs they offer, keeping in mind that some colleges may or may not offer degrees in every field of study. In the meantime, it's important to compare tuition, fees, and financial aid to get an idea of the total cost of pursuing the degree one is interested in.
It's also crucial to understand whether a program is offered fully online or in a hybrid format, particularly for those who live far away from campus or have no interest in taking even a portion of their college courses in-person.
Ask about faculty credentials.
Finally, students should find out who is teaching the online courses at schools that offer virtual degree programs. Are courses taught by the same faculty members that teach on campus?
And if not, what are the qualifications of the professors and instructors online students learn from?
Getting an answer to these important questions can help future college students ensure they are receiving a high-quality education that's on par with on-campus programs.
Is Online College Worth It?
Earning a college degree can absolutely be worth it, and that's particularly true for individuals who earn a bachelor's degree or higher. The reality is, degree attainment leads to higher earnings that can pave the way for a higher quality of life and better career prospects to boot.
Recent data from the Bureau of Labor Statistics (BLS) highlights this fact very plainly. The figures below show the average weekly earnings of American workers by degree attainment in 2021: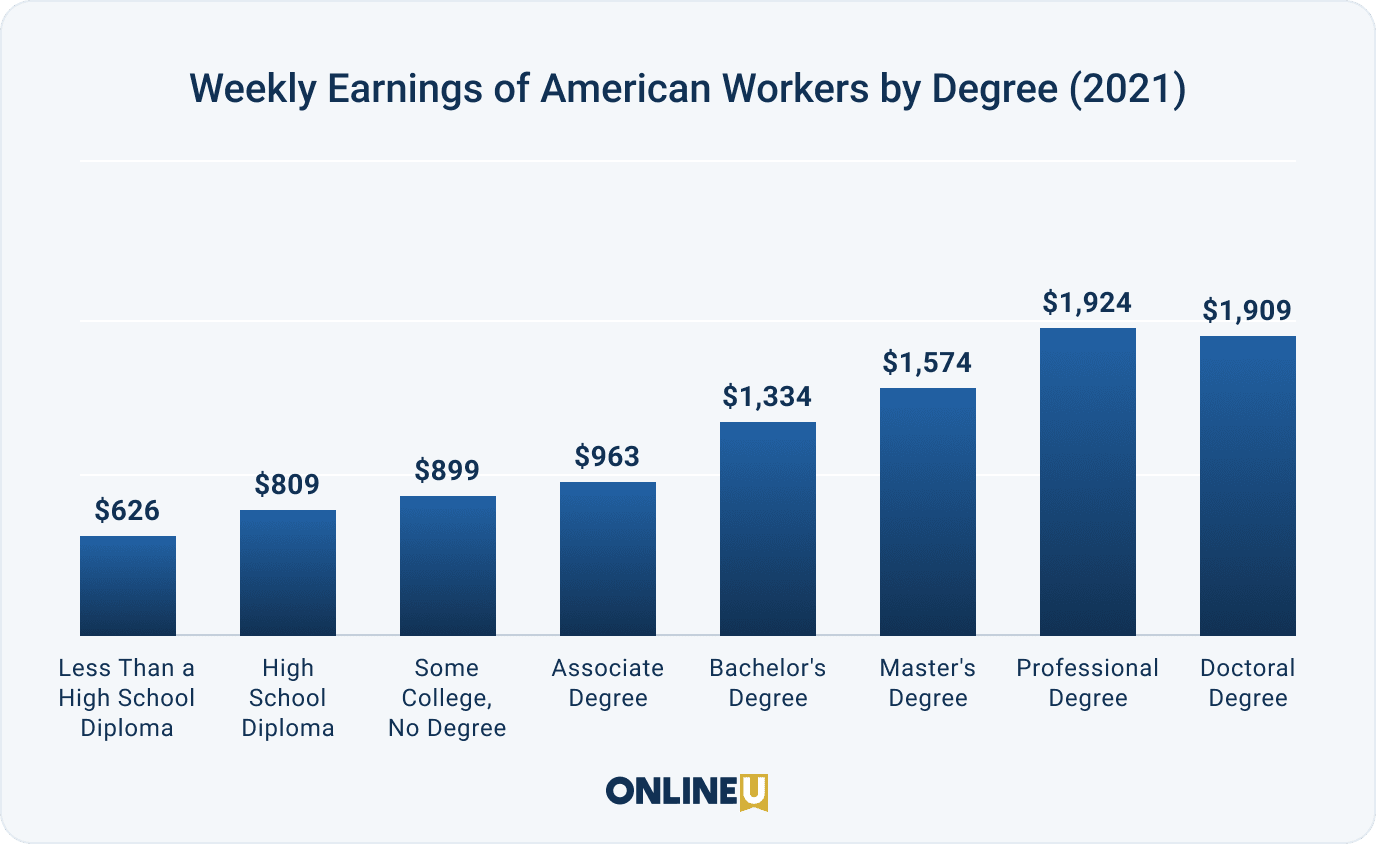 The same data set also reveals that the unemployment rate goes down based on the level of higher education completed: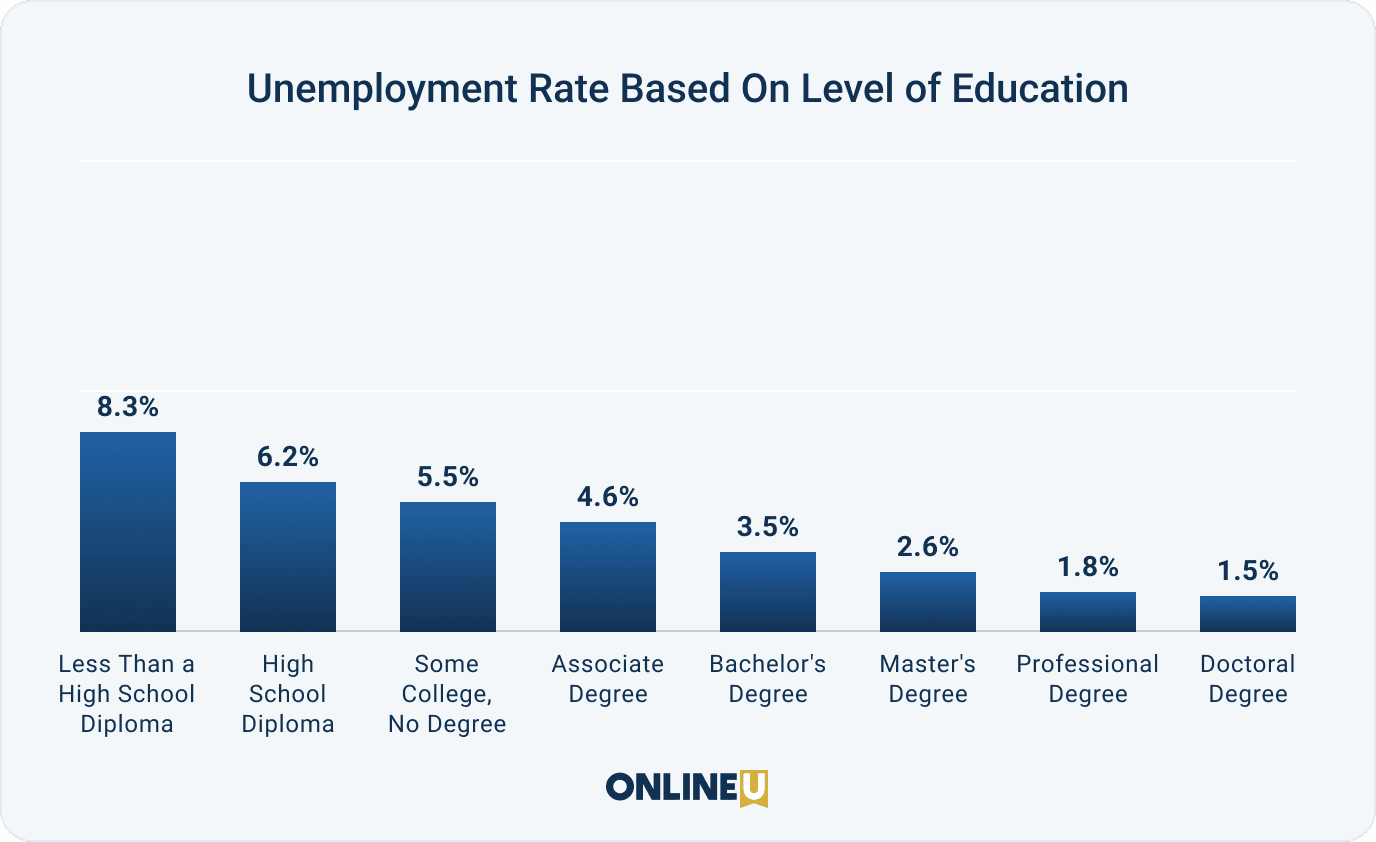 These statistics are undeniable, but they still beg the following questions: Is an online degree the same as a traditional degree? And, do employers care if you have an online degree?
online degrees provide the same job prospects and opportunities for higher pay as degrees from on-campus programs.
For all intents and purposes, online degrees provide the same job prospects and opportunities for higher pay as degrees from on-campus programs. However, they have their own share of pros and cons, which are worth noting before you sign up for a degree program that requires online learning in place of in-person instruction:
Pros of attending college online
Accredited online schools can be more affordable. Online degree programs often require lower tuition and fees than traditional programs, which helps you boost the return-on-investment (ROI) in terms of the time and money you spend attending college.

Learning online makes it easy to save money in other ways. Online programs also pave the way for other savings, such as being able to live at home and avoiding a commute to your college campus.

Some online degree programs are self-paced. Completing courses at your own pace could allow you to spread your degree program over a longer timeline if necessary.

Attend school around your own schedule. Online degree programs make it easier to continue working and taking care of other responsibilities while you attend school, mostly due to the fact you can complete your coursework at any time or place of your choosing.

Pick the best school regardless of geographic location. Finally, online programs can be pursued anywhere in the country, so you don't have to attend college close to where you live.
Cons of attending college online
Online degree programs are not easier than traditional programs, despite what you may have heard.Accredited online colleges have the same rigorous curriculum and requirements as traditional schools, so your online degree won't be a cake walk.

You won't get the benefits of a traditional classroom environment. Online students don't always get the same level of interaction with their professors and peers. As a result, online students have to put in more effort tomake strong connections.

You'll need self-discipline to stay on track. It takes a lot ofmotivation to learn exclusively online. Unlike traditional classes — where your peers might notice if you're not there — online programs leave you in a position where you're only accountable to yourself.
Frequently Asked Questions about Online Degrees
Are Online Degrees Real Degrees?
---
Yes, online degrees are real degrees. In fact, the curricula of traditional, in-person degree programs are often the same as online programs. The only difference is the format through which the program is taught. While online programs are taught through digital learning platforms, on-campus programs are based on face-to-face interactions. However, despite different learning environments, the faculty — in addition to the curricula — are often the same.
Is an Online Degree Taken Seriously?
---
According to the experts, degrees earned from accredited online schools are taken just as seriously as degrees earned at brick-and-mortar institutions. Although, it's also important to remember that hiring managers look at other aspects of your job application or resume before extending an offer. As an example, the relevant job experience you have can play a major role in whether you get hired, along with your references, your proven communication skills, and your organizational skills.
Will My Diploma Say I Got My Degree Online?
---
Most diplomas do not specify whether a degree was earned in-person or online.
What is the Most Respected Online University?
---
Related Articles
Best Online Colleges
Our rankings are the first of their kind to use student salary and debt data from the government to highlight the best online colleges.
The 100 Most Popular Accredited Online Schools & Colleges
These popular accredited online schools have established strong brands that resonate with a large number of the prospective students who visit our site.