2023 Best Online Engineering Degrees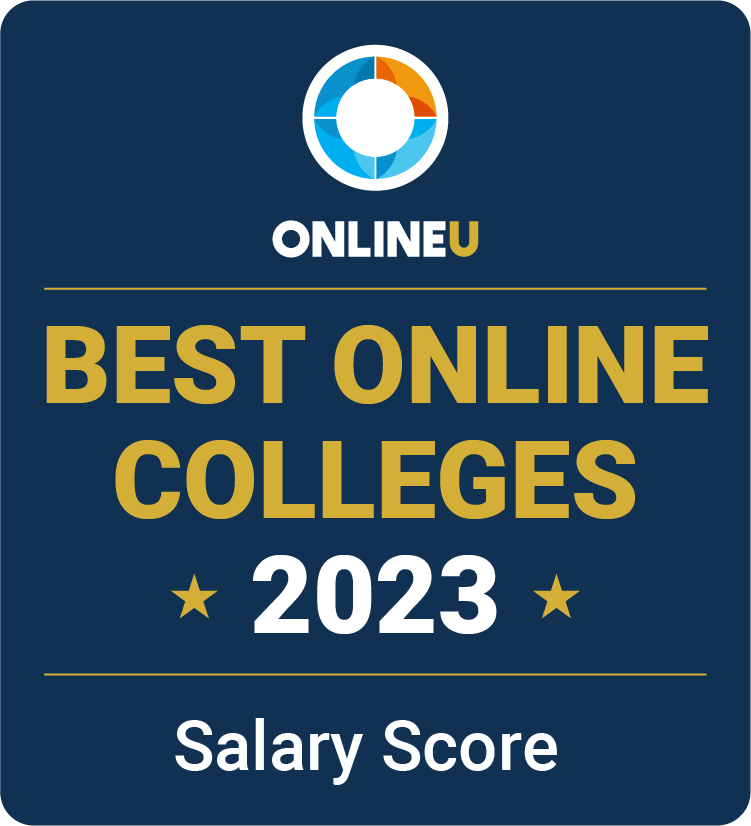 From the printing press to the skyscraper, engineers throughout history have designed the infrastructure that makes up our lives today. Due to this discipline's complexity, choosing an online bachelor's degree in engineering may look different for each prospective student. However, all engineers use science and math to solve problems, build tools, and determine how to make technological and scientific advances a reality — skills these degree programs can help you develop.
View our methodology for more details about our list, or learn about OnlineU. If you are on a budget, explore our curated list of the most affordable online engineering degrees based on tuition.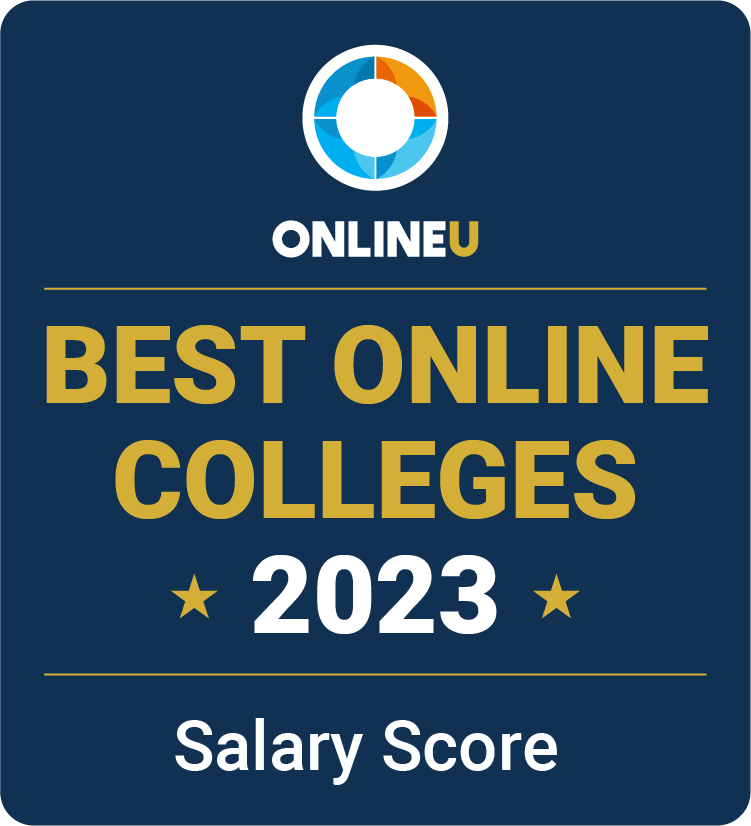 ADVERTISEMENT
Online Engineering Bachelor's Degrees You May Be Interested In


Annual Tuition: $17,479
4 Programs (view all)

---
List Of Accredited Online Engineering Schools
| School | Online Enrollment | Annual Tuition |
| --- | --- | --- |
| Arizona State University | | |
| American Public University System | 38,969 | $7,360 |
| Liberty University | 34,799 | $11,700 |
| DeVry University | 22,453 | $17,488 |
| Excelsior University | 15,260 | NA |
| Florida International University | 12,256 | $18,963 |
| Thomas Edison State University | 8,678 | $9,342 |
| Keiser University | 8,500 | $22,000 |
| Embry-Riddle Aeronautical University - Worldwide | 8,445 | $10,748 |
| University of Arkansas Grantham | 4,498 | $8,280 |
Overview of Online Engineering Degrees
Keeping the world's water supply safe, improving the country's transportation system, and inventing prosthetic devices all have something in common: They require the work of an engineer. There are many types of online engineering programs available for students who want to do everything from constructing buildings and creating computer systems to protecting the public.
Most online schools for bachelor's degrees in engineering require undergraduates to complete 120-126 credit hours, which might take as little as four years of full-time attendance. Online engineering courses often require students to complete projects to gain hands-on experience in their chosen specialty. Many programs lead to a Bachelor of Applied Science, but there are also Bachelor of Science or Bachelor of Arts in Engineering degrees.
What Is an Engineering Degree?
An engineering degree is a STEM major that integrates math, science, and business courses into its curriculum. You may begin by learning general engineering concepts and fundamentals before choosing from several specialties in your second year of study. Coursework includes general core classes, major core classes, and electives. Lessons are delivered via in-person or virtual class instruction, lab work, and hands-on learning opportunities such as internships.
Engineering student outcomes generally include the following:
Identifying and solving complex engineering problems by applying science, math, and engineering skills

Creating safe and sound solutions that benefit humankind and the environment

Communicating effectively and demonstrating leadership skills

Conducting work in an ethical and professionally responsible manner

Working as a contributing and collaborative member of a team
Engineering Majors
Engineering is a broad term for methods of analyzing and solving problems and designing products and processes. Engineering techniques can apply to a variety of fields, giving prospective students a wide range of engineering majors to choose from. It's not unusual for a college of engineering to offer eight or more types of online engineering degrees across many areas of specialization, such as petroleum engineering, environmental engineering, nuclear engineering, and agricultural engineering.
The most popular engineering specialties include those listed below:
Engineering Degree Levels
You can earn an associate, bachelor's, master's, or doctoral degree in engineering. There are also certificates and diplomas available at the undergraduate level, often through trade schools and community colleges, and graduate-level certificates that help degree-holding engineers develop specialized skills. However, most jobs require a bachelor's degree to become an entry-level engineer.
Engineering Courses
All engineering programs require a healthy sense of curiosity alongside analytical skills in mathematics and science. With so many types of engineering, there's no single curriculum that applies for each kind of bachelor's degree. But most engineering programs will include the following courses:
Careers in Engineering
You can find engineers in various industries, from healthcare to construction to information technology. Many lucrative engineering careers require only an undergraduate degree, although some graduates must also obtain professional licenses to practice.
The Bureau of Labor Statistics (BLS) expects promising salary and job outlook projections for various engineering fields, including those below:
Is an Online Engineering Degree Worth It?
A bachelor's degree in engineering is probably worth the cost and effort if you're passionate about becoming an engineer. This is because you'll nearly always need this credential to land your first entry-level job in the field. But you may want to weigh some of the additional pros and cons before committing to an online program:
Potential Benefits
Engineers usually earn impressive salaries. Many engineering jobs require only a bachelor's degree to enter the field, and professionals typically work their way up to salaries in the high $90,000s and above.

Advanced engineering degrees often lead to even higher salaries. You may qualify for even more advanced, higher-paying positions if you later earn an online master's degree.

You can build strong leadership skills. You can even earn an engineering management master's degree to help build the skills you'll need to motivate and advise others when working on large projects.

You'll be learning work that may benefit society. Completing an engineering degree program can help you gain the skills and confidence necessary to eventually work on projects that positively impact the environment, energy consumption, medicine, or transportation.
Potential Drawbacks
The engineering curriculum can be intense and demanding. STEM degrees can be intellectually challenging, and while this can be motivating for some, it may prove too difficult for others. It can also be difficult if you're trying to balance school with work and family, especially if you find it challenging to carve out time to study.

Engineering is a highly competitive field of study to get into. Read our guide on applying to college for tips about how to apply and make your application stand out.

You'll have to commit to lifelong learning. Technology changes at an alarming pace, and you'll have to keep up to remain competitive in the job market. You may have to earn an additional degree and certification to keep pace with industry demands. Going back to school will take extra time and money.

An engineering degree can be expensive. Some universities charge more for engineering degrees because the coursework is more complicated than other programs and requires costly materials. Schools pass these costs on to students resulting in additional fees.
FAQs About Engineering Degrees
What Else Should You Consider?
Most importantly, you should only consider accredited institutions because accreditation gives some assurance that a college periodically opens itself to an independent quality review. Enrolling at an accredited college also gives you more access to financial aid and makes it easier to transfer credits if you switch schools. You can search the Department of Education's Database of Accredited Postsecondary Institutions and Programs to find a school's accreditation details.
Additionally, specialist agencies conduct programmatic accreditation in certain fields. For engineering, this the Accreditation Board for Engineering and Technology (ABET). ABET accreditation is respected in each engineering field but it's more important in some than in others. In particular, you typically need an ABET-accredited degree to get a civil engineer license, and some states may have similar licensing rules for other types of engineers. ABET has a searchable database of accredited engineering programs. You can find both on-campus and online options there.
Related Articles
2023 Best Online Mechanical Engineering Degrees
Find the best online mechanical engineering degrees in 2023 from our list of accredited colleges ranked by popularity.
2023 Best Online Bachelor's in Systems Engineering
See our list of online schools offering systems engineering degrees at the bachelor's level. Learn more about this online degree and careers in the field.