2022 Best Online Substance Abuse Counseling Degrees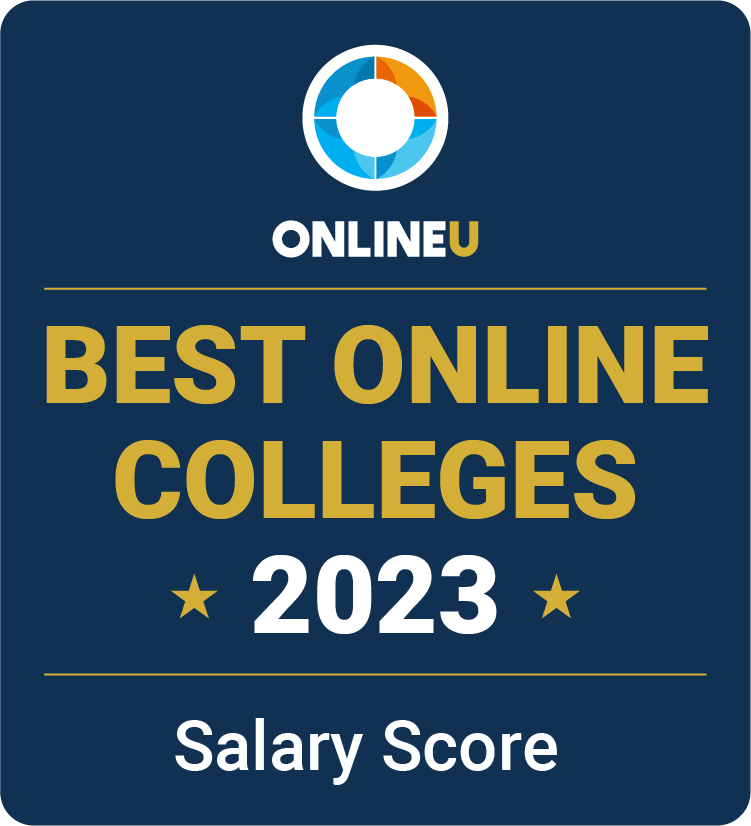 Substance abuse and addiction counseling programs teach students how to support individuals recovering from chemical dependencies and substance use disorders. For those interested in a counseling career, now is the best time to enter the profession. According to the Bureau of Labor Statistics (BLS), the job outlook is 23% for substance abuse, behavioral disorder, and mental health counselors, which is nearly three times higher than the US average across occupations.
View our methodology for more details about rankings or learn more about OnlineU.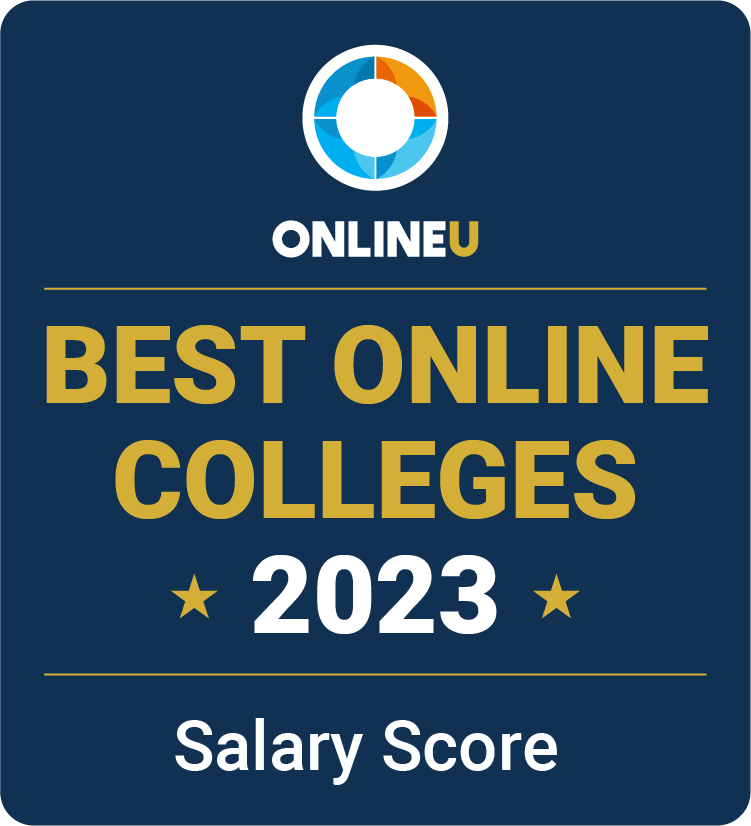 ADVERTISEMENT
Online Substance Abuse Counseling Bachelor's Degrees You May Be Interested In

Annual Tuition: $19,398 - $29,428
1 Programs (view all)

Southern New Hampshire University Online

Annual Tuition: $17,800
2 Programs (view all)
---
2022 Best Online Substance Abuse Counseling Degrees
#1
University of South Dakota
Salary Score:
Median Starting Salary:
Locations:
Accreditation:
The University of South Dakota (USD) is a medium-sized, public institution offering an online Bachelor of Science in Addiction Counseling and Prevention. The program provides students with the foundational skills to enter careers in addiction and counseling. Totaling 120 credit hours, the program offers students six specializations as part of two main tracks: (1) Treatment and (2) Prevention. Some of the program's core courses include Fundamental Skills of Individual Counseling for Addiction, Study of Alcohol Use & Addiction, Group Addiction Counseling Practicum, and Addictive Family Systems & Family Counseling.
USD uses Daylight for students to complete their online coursework asynchronously. At USD, students can access resources, such as Coyote One Stop, ITS Service Desk, and academic services. An application, official transcripts, and ACT/SAT scores are required for admission.
#2
Ohio Christian University
Salary Score:
Median Starting Salary:
Locations:
Accreditation:
A nontraditional Christian institution, Ohio Christian University (OCU) is a small nonprofit offering an online Bachelor of Arts in Substance Abuse Counseling. With 45 major credit hours, the program introduces students to the addiction recovery field. Some of the courses include Principles of Behavior, Abnormal Psychology, Prevention Strategies, and Trauma & Addiction. After graduation, students can sit for the Certified Chemical Dependency Assistant Status exam after completing 40 hours of chemical dependency training.
At OCU, students can take the flexible 5-week asynchronous program to complete weekly assignments for five consecutive weeks. Student resources include free tutoring and mentoring. Before admission, official transcripts, ACT/SAT/CLT test scores, and commitment to OCU's lifestyle standards are required.
#3
Indiana Wesleyan University Online
Salary Score:
Median Starting Salary:
Locations:
Accreditation:
A medium-sized, Christian nonprofit, Indiana Wesleyan University (IWU) offers an online Bachelor of Science in Addiction Counseling requiring 48 credit hours to complete. The 22-month program provides students with an overview of what a career in addiction and counseling entails from a Christian perspective. In addition, students are required to complete a 350-hour practicum at an approved addiction facility.
IWU uses Brightspace, a digital learning platform, to deliver its online degree programs in an asynchronous format. In addition, online student support services at IWU are available through tutor.com and their off-campus library services. Prospective students must submit proof of a diploma or GED, official transcripts, 60 transferable credit hours, and completion of PSY-150 (General Psychology) before admission.
#4
University of Maine at Augusta
Salary Score:
Median Starting Salary:
Locations:
Accreditation:
The University of Maine at Augusta (UMA) is a medium-sized, public institution offering an online Bachelor of Science in Mental Health and Human Services, which totals 121 credit hours. Students are required to complete one of the four concentrations for their degree, which includes the Addiction Counseling concentration. Some of the concentration requirements include Relational Systems that Support Substance Use Disorders, Substance Use Disorders and Trauma, and Crisis Intervention.
The program is offered through the online platform, Brightspace. In addition, UMA offers online student support services, such as counseling, tutoring, math labs, and academic coaching through Zoom. Admission requirements include a minimum 2.0 GPA, graduating in the top 75% of their high school class, and official high school or college transcripts or comparable GED or HiSET scores.
#5
Purdue Global
Salary Score:
Median Starting Salary:
Locations:
Accreditation:
Purdue Global is a large, public institution offering an online Bachelor of Science in Psychology - Addictions. Totaling 180 credit hours, the program delivers the fundamentals of significant components of psychology combined with coursework in addiction and counseling. Some of the courses include Health Psychology, Clinical Psychology, Abnormal Psychology, and Case Management in Clinical Settings.
At Purdue Global, students use the online platform, Blackboard Learn, to complete coursework delivered in an asynchronous format. In addition, Purdue Global offers online student resources, such as the Purdue Global Library, Career Service Specialists, and their Academic Success Center. General admission requirements include an enrollment agreement, GED or high school diploma, and official transcripts.
What Is a Bachelor's in Substance Abuse Counseling Degree?
A bachelor's degree in substance abuse counseling is a major step toward becoming a substance use counselor. Program faculty seek to train compassionate, empathetic professionals who can help clients understand and combat their addictions.
Specifically, students learn about the symptoms and causes of chemical dependency through courses in psychology, counseling theory, professional ethics, and pharmacology. The curriculum also includes a practicum element in which students provide counseling services under supervision in a mental health facility, hospital, or rehabilitation clinic.
As with other types of mental health counseling, demand is spiking for substance use counseling degrees.
Terminology Within This Field
Language is evolving in the addiction treatment and education community to minimize stigma for people with substance use disorder. For example, some schools have renamed their programs "substance use counseling" or "addiction counseling," though others continue to use traditional terminology, such as "substance abuse counseling."
---
Addiction professionals are advocating for changes in terminology to help evoke empathy for people with addictions.
---
Degree Requirements
A typical online bachelor's in substance use counseling requires 120 credit hours, including 30-45 credits in the major. These programs are designed to take four years of full-time study, though most students take longer to finish. Colleges often provide part-time options to help students balance work with school.
Most students must complete an internship or other field placement to graduate. This lets them gain practical experience by observing a mental health facility up close.
Courses
Most distance learning programs feature asynchronous online courses, which have no live class meetings. But some programs include prescheduled synchronous sessions for group exercises and other activities. In general, online students have 24/7 access to learning materials, including recorded lectures, discussion boards, and assignments.
You may encounter courses that require laboratory experiments. In these cases, your college may ship you a lab kit or ask you to supply any needed equipment.
Below, we've listed a few courses you'll find in a typical online addiction counseling bachelor's degree program:
In this course, professors teach important administrative practices for counselors, including assessment, note-taking, data privacy, and referral procedures.
This course covers types of patient crises and proven response models for each.
Addiction counselors need to understand the physiological effects of drugs and alcohol on the body, which is the subject of this class.
Trauma and Substance Use Disorder
Students analyze the relationship between trauma and addiction, and they learn counseling techniques to help clients work through the past during recovery in this class.
Admissions
Most colleges prefer incoming first-year students to start their degrees in the fall, so they open their enrollment applications between November and February for the next academic year. However, you may be able to start during a different term — check with admissions officers at schools where you're applying.
You need a high school diploma or GED to apply to an online college degree program. Some colleges are more selective than others, but many ask to see a minimum GPA of 2.5 on your official transcripts. You might also need to submit a personal essay, a letter of recommendation from a teacher or counselor, and ACT or SAT scores, along with your nonrefundable application fee.
What Can You Do With a Bachelor's in Substance Use Counseling?
With a degree on your resume, you can choose to apply for graduate school or enter the job market. Many professionals choose to enter the workforce before making any decisions about graduate school.
Further Education
There are many advanced education options you can pursue once you've earned your bachelor's in substance use counseling. We've detailed a few below:
Many colleges offer one-year certificate programs for counselors who have bachelor's degrees. But these aren't useful if you already studied substance use counseling as an undergraduate, because they're designed for experts in other specialties to improve their knowledge of substance use disorder and its treatment.
Master's degrees in substance use counseling feature advanced coursework on addiction intervention and research methods. Earning a master's can help you prepare for a license to practice privately; all states require this level of education before they trust counselors to work independently.
A few colleges offer doctoral degrees in substance use counseling. These are specialized programs for students who want to advance the field through research and teach the next generation of substance use counselors.
You might also use your substance use counseling education as a foundation for a graduate degree in a related subject. Here are some possibilities:
Substance Abuse Counseling Careers
Addiction counseling administrators primarily aim to educate new substance use counselors. These counselors earn median annual salaries of $48,520 and have a healthy job outlook, with 22% projected growth in the 2021-2031 period.
Bachelor's-level substance use counselors may need a license to practice in their state — the Addiction Technology Transfer Center Network (ATTCN) has information on requirements. The National Certification Commission for Addiction Professionals (NCCAP) also tests candidates for professional certifications that may improve your employment opportunities as a counselor.
A substance use counseling degree might help you become a substance use counselor, but graduates have also entered a variety of other careers. These include occupations such as social and community service manager, medical and health services manager, and health education specialist.
Financing Your Bachelor's Degree in Addiction Counseling
Cost is a major factor in most people's decisions about college. Most students fund their studies with some combination of financial aid, savings, and loans, emerging from college with at least some student loan debt whether they graduate or not. Because thousands of dollars are on the line, it's helpful to understand the costs and possible sources of assistance.
Costs
College costs include tuition, mandatory fees, supplies, and living expenses, including room and board. You can disregard room and board as an online student, but the other costs can still be significant.
---
The National Center for Education Statistics calculated the following average prices for tuition and fees at four-year colleges in the 2020-2021 school year:
Public: $9,400 (assuming you qualify for in-state tuition)
Private nonprofit: $37,600
Private for-profit: $18,200
---
Financial Aid
It's important to apply for as much gift aid as you can, which is money that you don't need to repay. Opportunities include need-based grants, merit-based scholarships, and work-study programs, which require you to work part time for your school or in public service in exchange for funding. Gift aid lowers your degree's total cost and can help reduce your future debt burden.
What Else Should You Consider?
A bachelor's degree can eat up a lot of time, money, and effort over several years, so it's best to verify that you have all the facts you need before applying. We've compiled a few questions to ask as you do your research:
What's the accreditation status of this college and this program?
Institutional accreditation — once called either regional or national accreditation — is the closest you have to a quality guarantee for your college. Accredited schools normally list their status prominently, along with the organization that accredits them.In addition, individual substance use counseling programs might receive accreditation through the National Addiction Studies Accreditation Commission (NASAC). Some employers may prefer candidates who earned NASAC-accredited degrees, but it's typically not a requirement for certification or licensure.
Is distance learning right for me?
An online education is ideal for many students because the flexibility and convenience help them balance their responsibilities. But others thrive in the traditional campus classroom. You need to weigh the pros and cons for your circumstances.
What else do I want from my college?
Think of additional factors that matter to you. This can be anything from disability accommodations and writing tutors to small class sizes and an active alumni network.
Is substance use really the type of counseling I want to do?
There are many types of mental health professionals, from bachelor's-qualified therapists to psychiatrists with medical degrees. You might also review other counseling specializations, such as those below.
Child and Adolescent Counseling
This profession helps young people work through their emotional and behavioral problems. Counselors may work one on one or in small groups while keeping parents and guardians involved in the process.
Clinical Mental Health Counseling
Counselors in this specialty need extensive expertise about mental health disorders and their recommended interventions. This may include substance use disorder, among many other issues.
Marriage and Family Counseling
Marriage and family counselors aim to solve problems between couples and within small family units. Their work may involve them with substance use disorder if it affects a client family, but they also deal with a wider range of potential concerns.
Rehabilitation Counseling
This type of counseling helps treat the mental health of people with physical limitations. They often work closely with a patient's physical therapist or occupational therapist to develop a team treatment plan.
School Counseling
School counselors assess and treat students at the K-12 level. Their work is similar to that of child counselors but with a focus on helping students succeed in the classroom.
FAQs About Bachelor's in Substance Abuse Counseling Programs
How Much Do Substance Use Counselors Make?
---
The Bureau of Labor Statistics calculates a median annual salary of $48,520 for substance abuse counselors. Government positions tend to pay the most, with a median yearly wage of $60,450. This is nearly $11,000 more than the median annual pay for the next highest-paying type of employer, which is hospitals.
How Do I Get Certified in Substance Abuse Counseling?
---
You can apply for a National Certified Addiction Counselor, Level 1 certification through the NCCAP once you have three years of work experience as a substance use counselor. You then need to pass a test and pay a nonrefundable $235 fee to receive your credential.
There are two further levels of NCCAP certification that require more education and experience.
How Long Does It Take to Get a Substance Abuse Counseling Degree?
---
Administrators design bachelor's degrees to take four years with a full-time schedule. But for many reasons, most students take longer to graduate.
Can I Get a Substance Abuse Counseling Degree Online?
---
You can absolutely attend a fully online substance use counseling degree program. For many programs, the only in-person requirement is a field practicum or internship at a facility in your community. You may also find a college with a hybrid program (a mix of online and on-campus courses).
Bottom Line
An online bachelor's degree in substance use counseling can be your entry point to a career as an addiction counselor or something else in the health and human services field. You'll study the science of addiction and methods for ethically assessing and treating people with substance use disorder. You can choose from a number of online programs, considering costs, accreditation, and other important factors for each.
Consider reading some of OnlineU's other helpful pages as you begin to consider your degree, starting with our Guide to Applying to Online College or University.
Why Trust Us?
60,000 Degrees Researched Annually
20,000 Hours Spent on Research Annually
Launching Rankings Since 2009
Meet our team
Related Articles
2023 Best Online Bachelor's in Counseling Programs
Discover the best online bachelor's degrees in counseling for 2023 based on tuition and salary data.
2023 Best Online Christian Counseling Degrees
Find the best online Christian counseling degrees available in 2023 at the bachelor's level from our list of accredited schools.