2023 Best Online Substance Abuse Counseling Degrees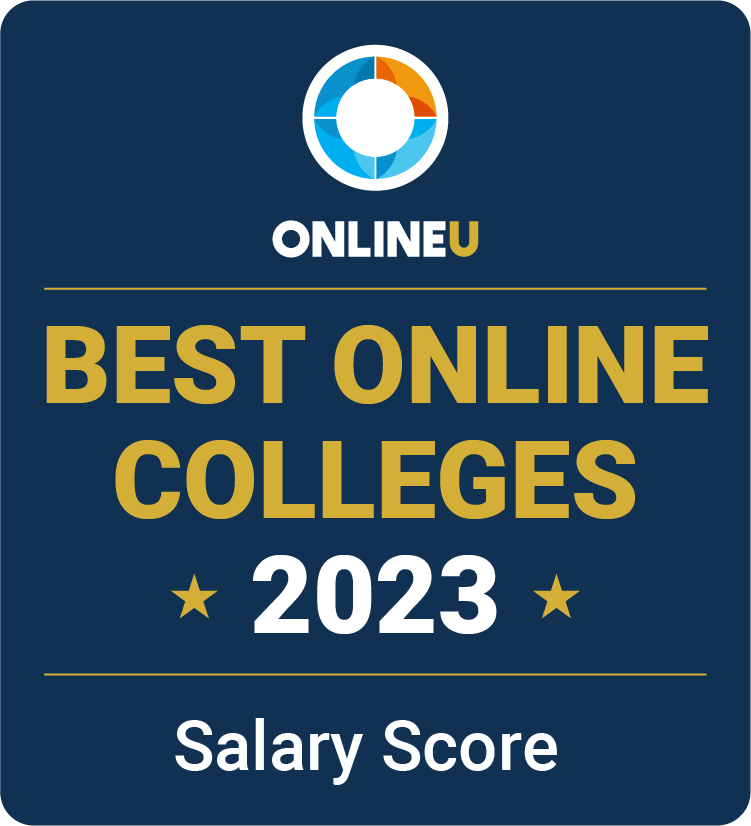 Substance use counseling is a rapidly growing field that offers individuals the opportunity to help others overcome addiction and lead healthy, fulfilling lives. Pursuing an online bachelor's degree in substance use counseling can equip students with skills and knowledge related to addiction, mental health, and therapeutic techniques for recovery.
Our list is based on Salary Scores to help you find the best online degree in substance use counseling by comparing alumni salaries from online schools in this subject. View our methodology for details about rankings, or learn about OnlineU. Alternatively, explore our list of the most affordable substance use counseling master's degrees.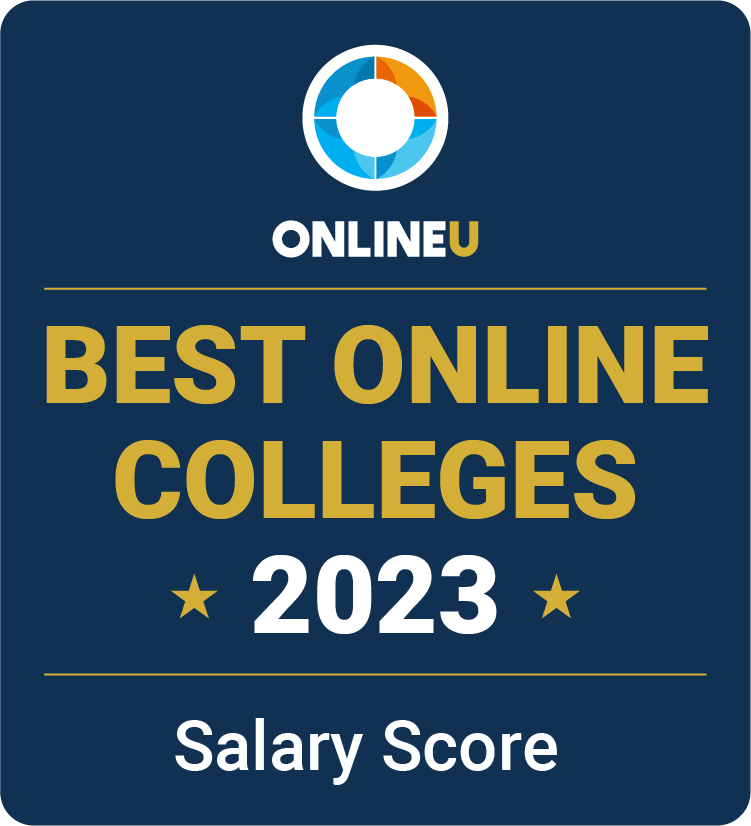 ADVERTISEMENT
Online Substance Abuse Counseling Bachelor's Degrees You May Be Interested In

---
2023 Best Online Substance Abuse Counseling Degrees
Overview of Online Substance Use Counseling
A bachelor's in substance use counseling may help students develop an understanding of chemical dependency and empathy for people in treatment for substance use disorder. Faculty typically lead undergraduates through lessons on the neurochemistry of substance use, counseling theories and techniques, and professional ethics. Most of these degrees aim to prepare graduates for substance abuse counseling careers, but the knowledge and skills that professors teach can also prove useful in other fields. Some programs culminate in a clinical experience or practicum.
Changing the Language of Addiction
The way that we talk about mental health is changing.
Throughout this article about online substance use counseling degrees and careers, we've included insights from two experts: Dr. Wendy St. Pierre, assistant professor of Mental Health and Human Services at the University of Maine at Augusta, and Jay Shifman, a mental health and addiction speaker, coach, and advocate.
According to both Shifman and Dr. St. Pierre, industry professionals are gradually phasing out emotionally loaded phrases associated with addiction in favor of more empathetic and compassionate language. The most notable case is the shift away from "substance abuse" toward "substance use." This trend follows the lead of the fifth edition of the Diagnostic and Statistical Manual of Mental Disorders, which reclassified the separate diagnoses of substance abuse and substance dependence into a single condition: substance use disorder.
The evolving terminology for addiction is part of a more general attempt to reduce stigma around substance use disorder. Stigma affects people who have this disorder just as much as people viewing it from outside and can cause them to avoid treatment for fear of being judged or treated contemptuously.
On this page, we use the phrase "substance use" when referring to the specific mental health disorder. However, many academic programs and Bureau of Labor Statistics (BLS) pages still use the older terminology, so we reflect this wording when referencing their material.
What Is a Bachelor's in Substance Use Counseling Degree?
A bachelor's degree in substance use counseling is a major step toward becoming a substance use counselor. Program faculty seek to train compassionate, empathetic professionals who can help clients understand and combat their addictions.
Specifically, students learn about the symptoms and causes of chemical dependency through courses in psychology, counseling theory, professional ethics, and pharmacology. The curriculum also includes a practicum element in which students provide counseling services under supervision in a mental health facility, hospital, or rehabilitation clinic.
As with other types of mental health counseling, demand is spiking for substance use counseling degrees.
What Will You Learn in a Bachelor's in Substance Use Counseling Program?
Faculty typically design bachelor's degrees in this major to teach general psychology, pharmacology, behavior modification techniques, counseling methods, and ethical issues. Bachelor's students also take general education courses on top of classes in their major.
Because substance use and drug addiction is itself a specialization within mental health counseling, most substance use counseling programs offer similar core courses without additional concentrations. This is true even though degree names differ slightly — for example, a BS in Addiction Counseling usually features similar coursework to a BS in Substance Abuse Counseling. Additionally, Bachelor of Science and Bachelor of Arts degrees will diverge in the number of math and science classes versus humanities and sociology classes needed to meet general education requirements.
Most substance use counseling programs offer similar core courses without additional concentrations. This is true even though degree names differ slightly.
Common Courses
Most distance learning programs feature asynchronous online courses, which have no live class meetings. But some programs include prescheduled synchronous sessions for group exercises and other activities. In general, online students have 24/7 access to learning materials, including recorded lectures, discussion boards, and assignments.
You may encounter courses that require laboratory experiments. In these cases, your college may ship you a lab kit or ask you to supply any needed equipment.
Below, we've listed a few courses you'll find in a typical online addiction counseling bachelor's degree program:
This class aims to teach one of an addiction counselor's core competencies: the ability to accurately screen and understand patients who present with possible substance use disorders.
In this course, professors teach important administrative practices for counselors, including assessment, note-taking, data privacy, and referral procedures.
Addiction counselors need to understand the physiological effects of drugs and alcohol on the body, which is the subject of this class.
This course covers types of patient crises and proven response models for each.
Trauma and Substance Use Disorder
Students analyze the relationship between trauma and addiction, and they learn counseling techniques to help clients work through the past during recovery in this class.
What Can You Do With a Bachelor's Degree in Substance Use Counseling?
Most faculty in this major likely assume that students want to be substance use counselors, so they design the curricula accordingly. However, the knowledge and skills taught in this bachelor's program may also prove useful in other fields.
We've collected a few jobs below that you might qualify for as an addiction counseling program graduate:
Health Education Specialists
Median Annual Salary:
$59,990
These health professionals teach communities about health and safety practices, such as personal hygiene or proper child car seat installation. They may work for government health agencies, nonprofits, or healthcare facilities. The COVID-19 pandemic has likely accelerated the demand for professionals who can teach communities to practice good health and hygiene.
Medical and Health Services Managers
Median Annual Salary:
$104,830
Medical and health services managers run healthcare facility operations at hospitals, outpatient clinics, or nursing homes. Although the field is growing rapidly, many of these employers hire applicants with master's degrees in healthcare management. But you may be able to improve your prospects with other employers by taking business administration or management electives during your education program.
Social and Community Service Managers
Median Annual Salary:
$74,240
Nonprofits and government social service agencies need social and community service managers to schedule employees, plan awareness campaigns, and apply for funding from donors. During an interview process, you might choose to emphasize any counseling skills you've developed, such as compassion, communication, or organization and planning.
Median Annual Salary:
$49,710
Substance use counselors career allows counseling students to put everything they've learned into practice by helping clients understand, process, and overcome their addictions. These professionals may find work at mental health clinics, hospitals, health departments, or private practices. Most employers prefer licensed substance use counselors; see the section on licensure requirements below.
What Are the Licensure and Certification Requirements for Substance Use Counselors?
To enter private practice in any U.S. state, you need to earn a master's degree in substance use counseling. You may also need a master's for non-private practice jobs in some states, though this is less common.
There are no nationwide requirements for licensure or certification as a substance use counselor, so you'll need to consult the relevant mental health agency in the state or territory where you want to practice. The Substance Abuse and Mental Health Services Administration established the Addiction Technology Transfer Center Network, which features regional centers where students can check their state's requirements.
Certification isn't required to practice but does provide an extra credential that counselors can earn to demonstrate their expertise in the field. The National Certification Commission for Addiction Professionals grants three progressive levels of certification to licensed substance use counselors based on their education and experience.
A National Certified Addiction Counselor, Level I must have three years of full-time counseling experience and 270 hours of education and training.
A National Certified Addiction Counselor, Level II needs a bachelor's degree, three years of counseling experience, and 450 hours of specialized training.
A Master Addiction Counselor (MAC) requires a master's degree, three years of counseling experience, and 500 hours of specialized training.
The commission also gives specialist credentials for counselors who wish to concentrate in certain substances or populations, such as nicotine dependency or adolescent patients.
What Can You Do With an Addiction Counseling Degree Other Than Substance Use Counseling?
You may be qualified to work in social and community service or healthcare as an educator, health specialist, or administrator. If your goal is to open a private practice, you may choose to gain work experience in one of these adjacent jobs while you pursue the necessary master's degree to set off on your own.
Is a Substance Use Degree Worth It?
A social work degree might be a good fit if you're organized, methodical, and strategically minded. According to employer data collected by Burning Glass Technologies, substance use counselors need these skills when creating treatment plans, documenting patient progress, and managing their caseload. It's a good idea to work on developing these competencies during your studies.
Your long-term career goals should help you decide whether this degree is a good fit. Keep in mind that you'll need a master's degree in substance use counseling to get a license to practice privately, but a bachelor's degree can prepare you for entry-level roles in the field.
Ultimately, the answer to this question differs for every person, so it's important to weigh the possible pros and cons:
One potential benefit is that analysts expect this field to grow rapidly in the coming years. The BLS projects an 18% growth in new positions for the broad category of substance use, behavioral disorder, and mental health counselors in the 2022-2032 period. Further, the data analytics company Burning Glass Technologies predicts a 20% growth over ten years for substance use counselors in particular. Both numbers are much higher than the 5% average growth for all U.S. jobs combined.
On the downside, substance use counselors earn relatively low pay. While employees with bachelor's degrees earned a median annual salary of $46,310 in 2022, a substance abuse, behavioral disorder, and mental health counselor's median annual salary is only slightly higher at $49,710. Burning Glass data reveals one bright spot: Substance use counselors with bachelor's degrees earn almost identical salaries to those with master's degrees, so you may not need to pursue an advanced degree.
FAQs About Online Substance Use Degrees
Can I Get a Substance Use Counseling Degree Online?
---
You can attend a fully online substance use counseling degree program. For many programs, the only in-person requirement is a field practicum or internship at a facility in your community. You may also find a college with a hybrid program (a mix of online and on-campus courses).
How Long Does it Take to Get a Bachelor's Degree in Substance Use Counseling?
---
Most bachelor's degrees in this subject require 120 credit hours, which can take four years to complete with a full-time schedule. Part-time students might take longer, and some online programs feature eight-week courses that allow students to finish quicker by enrolling in more classes each year.
Programs that include an internship usually count this field experience in their credit-hour total. The internship may last one or two semesters. If you plan to go into private practice, you'll also need to complete a master's degree with supervised clinical hours, which can take two to three years.
How Much Do Substance Use Counselors Make?
---
The BLS calculates a median annual salary of $49,710 for substance use counselors. According to the same government data, the lowest 10% of earners in this field made less than $34,580, while the top 10% earned more than $82,710. On average, those who work in hospital settings tend to earn more, with an average income of $54,740.
How Do I Get Certified in Substance Use Counseling?
---
You can apply for a National Certified Addiction Counselor, Level 1 certification through the NCCAP after three years of work experience as a substance use counselor. You must then pass a test and pay a nonrefundable $235 fee to receive your credential.
Two further levels of NCCAP certification require more education and experience.
What Else Should You Consider?
A bachelor's degree can consume a lot of time, money, and effort over several years, so it's best to verify that you have all the facts you need before applying. We've compiled a few questions to ask as you do your research:
What's the accreditation status of this college and this program?
The National Addiction Studies Accreditation Commission (NASAC) certifies the quality of bachelor's degree programs in the discipline. NASAC isn't recognized by the U.S. Department of Education or Council for Higher Education Accreditation, so it's unlikely that employers will require applicants to be graduates of a NASAC-accredited program. However, NASAC's seal may provide an additional sign that you attended a high-quality program.
Is distance learning right for me?
An online education is ideal for many students because the flexibility and convenience help them balance their responsibilities. But others thrive in the traditional campus classroom. You need to weigh the pros and cons for your circumstances.
Will this program lead to licensure in the state where I want to work?
Online education grants the ability to attend your ideal program without needing to uproot your life and move to another part of the country. But colleges are generally only concerned with licensure in their area, so it may be helpful to research differences in licensure requirements between your state and the state where your school is located.
Does the program provide an internship?
Employers often value practical experiences such as internships, especially when considering bachelor's-level candidates who may not have lengthy resumes. Pre-licensure programs in substance use counseling must include a field placement, so choosing a program that includes a hands-on element is a great way to take advantage of this valuable opportunity.
Is substance use really the type of counseling I want to do?
There are many types of mental health professionals, from bachelor's-qualified therapists to psychiatrists with medical degrees. You might also review other counseling specializations and degrees, such as those below.
Child and Adolescent Counseling
Clinical Mental Health Counseling
Rehabilitation Counseling Degrees
Why Trust Us?
60,000 Degrees Researched Annually
20,000 Hours Spent on Research Annually
Launching Rankings Since 2009
Meet our team
Related Articles
2023 Best Online Master's Degrees in Substance Abuse Counseling
Find the colleges that offer the best online master's degrees in substance abuse counseling in 2023 based on the popularity of the online degrees.