2023 Best Online Community Colleges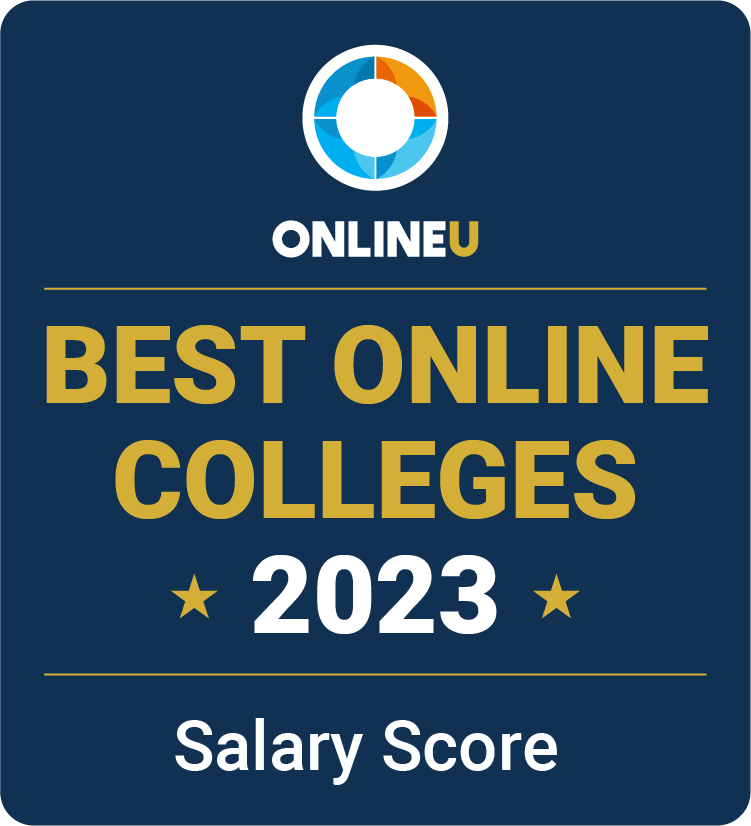 Today's community colleges have a lot to offer prospective students. Among the many benefits of a community college education are affordability, accessibility, and diversity. When you add online degree options, you may also discover a broader selection of programs and greater flexibility in your schedule.
Community colleges typically offer associate degrees online, most of which require you to complete 60-70 credit hours. However, some two-year colleges also offer "transfer pathways" that allow you to fulfill most of your general education requirements and take some introductory courses in your chosen major before transferring to a four-year school. Community colleges also typically have articulation agreements with universities in their state, which helps to ease your transition if you decide to pursue a bachelor's degree.
View our methodology for more details about our list or learn more about OnlineU.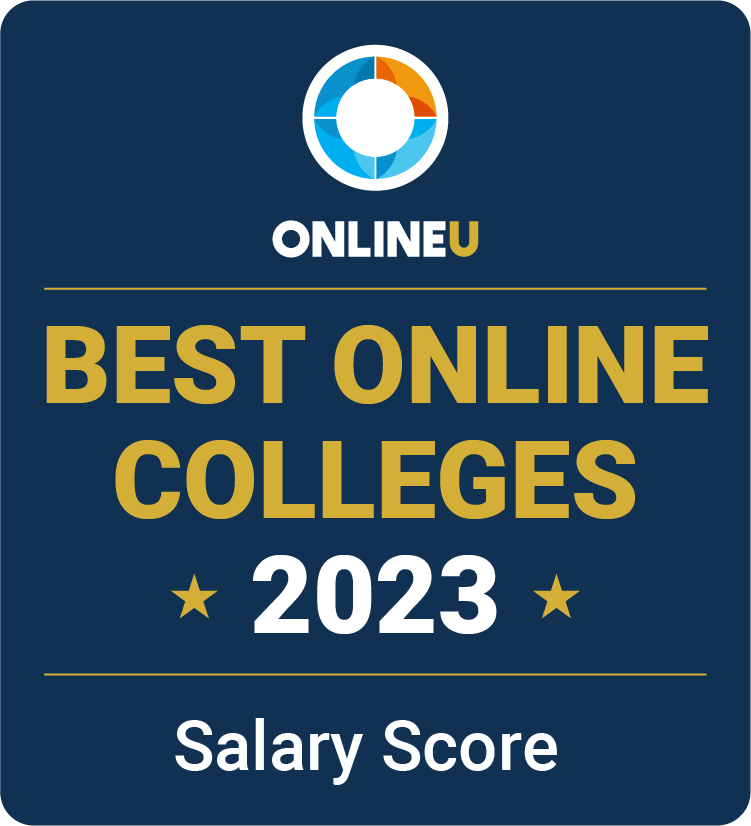 ADVERTISEMENT
Online Programs You May Be Interested In

Southern New Hampshire University Online
Annual Tuition: $9,600
10 Programs (view all)

Annual Tuition: $16,639
5 Programs (view all)

Annual Tuition: $11,700
20 Programs (view all)
---
2023 Best Online Community Colleges by State
All States
#1
American River College
Salary Score:
Median Starting Salary:
Locations:
Accreditation:
American River College (ARC), a public school, has been recognized as both an Asian American and Native American Pacific Islander-serving institution and a Hispanic-serving institution. The school offers a selection of online associate degrees and certificates in 10 areas: behavioral and social sciences, business and computer sciences, English, fine and applied arts, health and education, humanities, kinesiology and athletics, mathematics, science and engineering, and technical education.
ARC uses the Canvas learning system to deliver its online courses. Online students are eligible for a variety of financial aid types, and some may qualify for the Los Rios Promise Program, which covers tuition costs not covered by other financial aid. ARC offers tutoring, counseling, library assistance, and other services for online students.
#2
Bismarck State College
Salary Score:
Median Starting Salary:
Locations:
Accreditation:
Bismarck State College (BSC) is a public institution with a 49% graduation rate. The school offers 18 online associate degree and transfer programs, as well as two online bachelor's degree programs. Business administration, criminal justice, power generation technology, and energy management are just a few of the many possible areas of study. Associate degrees require the completion of 61-63 credit hours, and bachelor's degrees require a minimum of 120 credit hours.
At BSC, students use the Blackboard learning platform to access their online coursework, submit homework assignments, and interact with their classmates and instructors. Online students are eligible for financial aid.
#3
Prince George's Community College
Salary Score:
Median Starting Salary:
Locations:
Accreditation:
Prince George's Community College (PGCC) is a public institution that offers a small selection of online associate degrees and certificates. Associate degree programs include accounting, business management, criminal justice, paralegal/legal studies, and general studies with three possible areas of concentration — economics, criminal justice, and psychology. Using the Canvas learning platform, students must complete 66-70 credit hours to earn an associate degree.
PGCC online students may qualify for federal and state financial aid. They can also take advantage of the school's student support resources, such as mental health counseling, career advising, and tutoring. Active military and veteran service members may find additional support at the PGCC Veterans Services Office.
#4
Baltimore City Community College
Salary Score:
Median Starting Salary:
Locations:
Accreditation:
At the public Baltimore City Community College (BCCC), students can select one of 30 associate degree or transfer pathway programs in a wide range of subjects, several of which feature optional areas of concentration. Some of the degree possibilities include business, early childhood education, health information technology, fashion design, and cybersecurity. Most associate degree programs require the completion of 60 credit hours.
BCCC delivers its online courses through the Canvas learning platform. Online students may be eligible for federal- and state-funded financial aid, including the school's five scholarship programs. BCCC offers a selection of student services such as career development, library assistance, tutoring, and counseling.
#5
North Hennepin Community College
Salary Score:
Median Starting Salary:
Locations:
Accreditation:
North Hennepin Community College (NHCC) is a public institution that offers nine online associate degrees, two online transfer pathways, and 18 online certificates in accounting, business, computer information systems, and computer science. The associate degrees typically require the completion of 60 credit hours, and some programs require some credit hours to be completed on campus. Students completing associate degrees or transfer pathways may be interested in NHCC's articulation agreements with Bemidji State University, Metropolitan State University, and several other universities.
Online students may be eligible for financial aid, including one of the dozens of scholarships sponsored by NHCC. Some enrollees may be able to earn credit for prior experience, such as military or volunteer service.
Overview of Online Community Colleges
The U.S. is home to over 1,400 community colleges. Most are publicly funded, with the goal of serving their local communities. Students usually attend an online community college for a two-year associate degree, which can help graduates either qualify for certain technical or vocational fields or serve as the foundation for a bachelor's degree. Many two-year colleges also offer certificates, which are skill-based credentials that can improve a student's employment prospects in their field.
Do Most Community Colleges Offer Online Courses and Online Degrees?
With the rising popularity of online learning, students may wonder what their options will be for online junior college and community colleges online. Although recent data is scarce, 92% of U.S. community colleges offered at least one online degree program in 2016. There is plenty of anecdotal evidence from around the country that the best online community colleges will offer more distance learning courses than they did before the COVID-19 pandemic.
Prospective students may wonder which states have the most options for a community college online. The most populous states tend to have a higher number of community colleges, which usually means that these states have more available online programs. For example, California offers thousands of online courses through 115 schools in its community college system, including classes for 21 associate degree programs.
Accreditation
Accreditation indicates that a school's quality has been independently verified, so it's important for prospective students to check a school's accreditation status.
Community colleges earn accreditation by passing the review of an institutional accrediting body. Once a college is accredited, its students can apply for student loans at the federal level and even transfer credits to other schools. If you attend a community college that is primarily online, the Distance Education Accreditation Commission (DEAC) will also certify your school.
What Is It Like To Pursue Community College Online?
Online degree programs deliver classes through internet-based learning platforms, such as Blackboard or Canvas. Most community college online classes are primarily asynchronous. This means that faculty post recorded lectures, assignments, and discussion questions, and students can log in at convenient times in order to complete coursework.
Some online community college courses and degree programs feature synchronous lectures or video discussions among classmates, which means that class times are established beforehand. Additionally, many colleges offer hybrid programs that mix in-person class sessions with online work.
Are Online College Degrees Taken Seriously?
Colleges and employers maintain that the quality of education is equal between their on-campus and online programs — with the same curriculum, course materials, and learning outcomes. Many distance courses are even taught by the same faculty as in-person classes, and these professors hold virtual office hours for students in online sections. In most cases, online students can also access library resources over the internet and schedule phone or video appointments with librarians or academic advisers.
Which State Has the Best Community Colleges?
Choosing the right college can be a difficult decision. While there are many factors to consider, one of the most relevant ones is location. Choosing a college in-state can provide students with lower tuition costs. If the school has a campus, some programs may require students to attend in-person practicums or complete on-site lab work. By searching for "community colleges online near me," students can find local programs in their state.
Some have embedded systems that include a series of independently operated community colleges that are all connected.
Not all states are equal when it comes to community colleges. Some have embedded systems that include a series of independently operated community colleges that are all connected. The Association of Community College Trustees offers an in-depth look at the state-level governance of community college systems. Indiana, for example, has a statewide system called Ivy Tech, which features 26 different locations around the state. Vermont, Louisiana, Rhode Island, and Kentucky all have similar systems in place. The main benefit of statewide systems like these is that they provide a proven process for effective education. That being said, there are still many independent colleges that offer worthwhile programs.
OnlineU has put together a comprehensive list of the best community colleges for each state:
Should I Attend Online Community College?
One of the key reasons students attend community college is the generally low cost, which can help reduce future debt by allowing students to take about half a bachelor's degree courseload at a lower tuition rate. Another reason students attend is the variety of careers that they can embark on with an associate degree in hand.
If you intend to enroll in a community college, then it may be worth researching available distance learning options. If your local college doesn't have the particular degree program you're seeking, it's possible that another one will. If you choose another community college in the same state, you can still take advantage of state-based financial aid programs to help reduce your costs.
If you are concerned about the financial costs of college, check out our article about how to save money at school.
I'm Ready to Apply to an Online Community College: What Do I Need To Know?
Prerequisites and Admissions
Community colleges are intended to serve as inclusive educational resources, so they operate on an open-access principle that guarantees admission for most applicants. Applicants may need to take placement tests to determine their placement level in certain subjects, but these tests aren't meant to exclude students entirely.
Applicants to degree and certificate programs usually need a high school diploma or its equivalent, which can include the following:
A passing score on an approved ability-to-benefit test that demonstrates the educational competence of a student who doesn't have a diploma
Some high-demand degree programs have caps on the number of students. In these cases, the application process is selective, and admissions officers may consider a student's GPA, placement test scores, record of extracurricular activities, and general fitness for the program.
Application Materials
Prospective students generally fill out an online application and submit official high school transcripts and scores from college entrance exams. Transfer students will also send transcripts from any postsecondary institutions they've attended.
Applicants usually pay a nonrefundable fee that covers the work of processing the application. Many colleges waive this fee for applicants who demonstrate financial need; check with the admissions office for more information. Most community colleges accept applications on a rolling basis, so students can begin whenever the first class in their program is offered.
Choosing a Location
Most community college students attend a school near their home because the majority of students attend at least partially in person — even though only a tiny percentage live on campus. It's possible for a fully online student to enroll anywhere in the U.S. if a particular program is appealing or unavailable near their home. However, students will forgo financial aid programs offered by the state where they live, as these are only awarded to state residents if they attend an in-state school.
Other Factors To Consider
When applying to community colleges and deciding where you'd like to go, there are some important factors to consider in addition to location. Studies suggest that community college students enrolled in campus programs perform better and complete courses at a higher rate than online students. The reasons aren't always clear, but the researchers recommend that schools prepare students for the challenges of online learning through special orientations, stay on the lookout for students at risk of dropping out, and offer better technical support and academic advising.
Before deciding to pursue an online degree, prospective applicants can research how well a community college has adopted these three recommendations. They can make a list of questions to determine how invested a college will be in their success, including the following:
Does the college offer an orientation geared specifically to online or hybrid students?
Can I speak to an academic adviser before committing to the school?
How do the college's admissions officers describe the level and quality of technical support that students receive?
How Much Does Online Community College Cost?
Tuition and fee rates at community colleges can vary, but they're designed to be more affordable than other education options. Because most community colleges are public institutions funded by property taxes, the cost structure often has three tiers:
In-district tuition is the lowest, designated for students whose legal residence is near the school.
Out-of-district tuition is for students who live in the same state but out of the college's community.
Out-of-state tuition is for students whose legal residence is in another state.
Non-resident online learners won't always pay the out-of-state rate because some colleges offer online tuition at either the in-district or out-of-district rate regardless of residency. Community colleges may also be subject to a tuition reciprocity agreement, whereby students from a neighboring state pay less than the out-of-state rate.
Community college students will need to pay fees in addition to tuition, which vary by school and may be different for online and in-person students. Students must also buy books and supplies. Very few enrollees pay on-campus housing costs, though some pay for a meal plan. Fully online students can avoid transportation costs that commuters must consider.
Financial Aid
Community college students are eligible for many of the same types of financial aid as students in four-year schools. These include scholarships, grants, work-study programs, and loans from government or private sources.
The usual first step in applying for financial aid is to complete the Free Application for Federal Financial Aid (FAFSA) — which is the gateway to all federal and most state and institutional aid programs. A completed FAFSA details an applicant's personal or family financial situation, including their level of need and the amount their family is expected to contribute toward their education.
No matter how much a student contributes toward their own degree, they should first exhaust all possible sources of gift aid, which they don't need to repay. Below are a few categories of grants and scholarships that can help reduce a student's costs and future debt burden:
The Pell Grant awards a variable amount based on a student's financial need, and Federal work-study programs allow a student to work a part-time job in the public interest in exchange for partial funding.
Schools, organizations, and private donors endow scholarships that are awarded based on academic merit, community service, program of study, or representation of underrepresented groups. Examples include the American Indian College Fund's Full Circle Scholarship, which fully funds a year of study as well as the $1,000-2,5000 Hispanic Scholarship Fund Scholarship for students who intend to transfer to a bachelor's program after graduation.
Career and Salary Outcomes
Completing a program at a community college can have a positive effect on employability and earnings. Students learn knowledge and skills relevant to their field and start to build a professional network of people with the same goals and interests, all of which can help their careers.
You may be wondering what the highest-paying associate degrees are for community college graduates. In general, the median annual salary for an associate degree holder is $50,076, which is about $8,008 more than what workers with a high school diploma make.
Below are some fast-growing careers that associate degree alumni can potentially pursue, with data provided by the Bureau of Labor Statistics (BLS):
Bottom Line
Attending an online community college can provide a solid education for a fraction of the price of a traditional university. This is true for two-year associate degrees, vocational certificates, and even bachelor's degrees in some cases. Not only are they more affordable overall, but students can complete them 100% online and from the comfort of their own home.
Why Trust Us?
60,000 Degrees Researched Annually
20,000 Hours Spent on Research Annually
Launching Rankings Since 2009
Meet our team
Related Articles
2023 Best Online Associate Degrees
Learn about the best online associate degrees available in 2023 from our list of accredited online schools.
2023 Best Military-Friendly Online Colleges
Learn about the best online colleges in 2023 for students coming from a military background. Find the military-friendly college that fits your needs.