2023 Best Online Health Education Degrees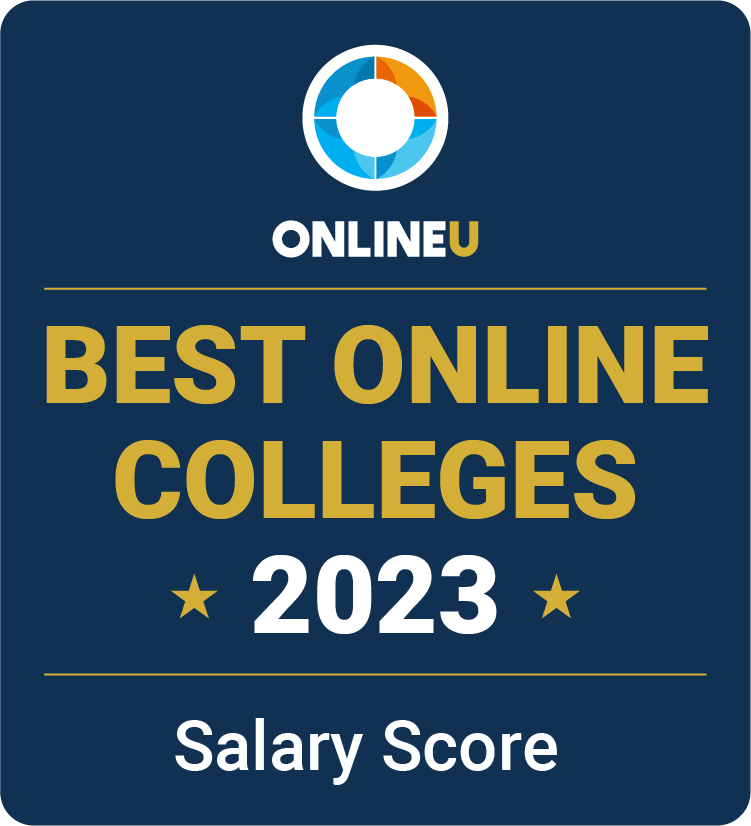 Healthcare is an integral part of every community, but it can be inaccessible, inequitable, and overwhelming. Health educators and promoters help communities, organizations, and care centers provide resources and information to the people in their care. An online health education degree helps prepare individuals to work with these groups to improve wellness, provide care, and create health programs. If you're seeking further education, there are many affordable online master's degrees for health education. Whether you're already a working professional or looking to begin your career, our rankings list will help you choose the right online program.
Our goal is to provide you with a list of the best online health education programs, so you can make your decision with confidence. View our methodology for more details about our list or learn more about OnlineU.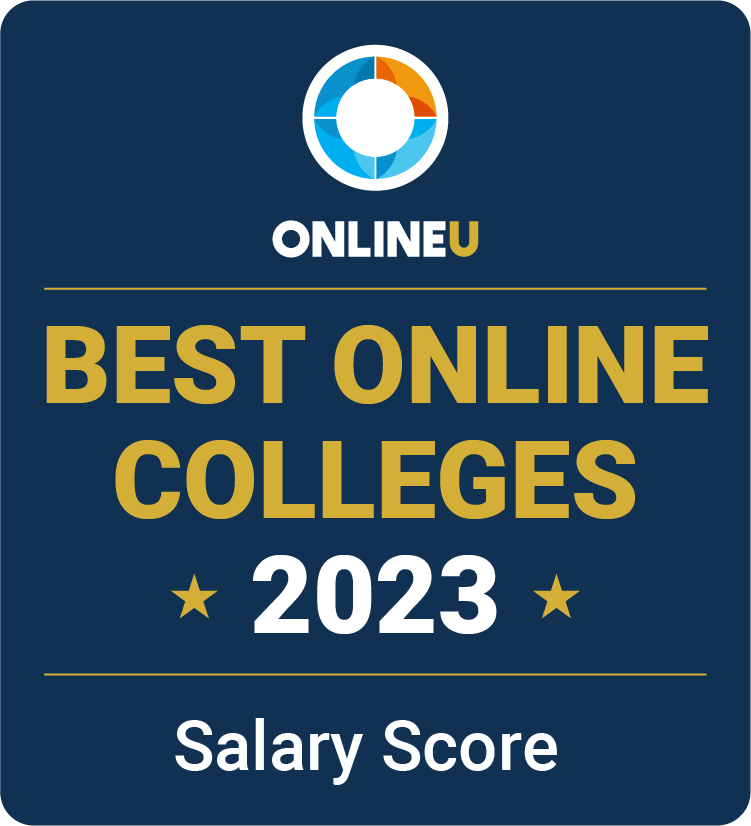 ADVERTISEMENT
Online Health Education Bachelor's Degrees You May Be Interested In

Annual Tuition: $12,750
2 Programs (view all)
---
List Of Accredited Online Health Education Schools
| School | Online Enrollment | Annual Tuition |
| --- | --- | --- |
| Southern New Hampshire University Online | | |
| Arizona State University | 33,410 | $24,413 |
| Purdue Global | 28,447 | $14,358 |
| Trident University International | 4,966 | $9,240 |
| Ohio University - Main Campus | 4,926 | $22,406 |
| Fort Hays State University | 4,411 | $15,360 |
| Weber State University | 3,009 | $15,969 |
| University of Alabama | 2,856 | $30,250 |
| University of North Dakota | 1,851 | $15,895 |
| Athens State University | 1,833 | $13,224 |
| University of Arkansas at Little Rock | 1,676 | $21,754 |
| Portland State University | 1,582 | $28,410 |
| University of New Hampshire College of Professional Studies | 1,520 | $9,015 |
| Indiana University - Purdue University Indianapolis | 1,201 | $30,710 |
| Kent State University at Ashtabula | 1,056 | $14,875 |
| University of Florida | 1,029 | $28,659 |
| Tacoma Community College | 832 | $9,862 |
| Mississippi University for Women | 809 | $7,525 |
| Murray State University | 705 | $24,792 |
| Youngstown State University | 516 | $9,639 |
| Asbury University | 473 | $30,952 |
| Touro University Worldwide | 466 | $14,600 |
| Indiana University - Northwest | 383 | $19,978 |
| Indiana University - South Bend | 329 | $19,978 |
| William Carey University | 312 | $12,750 |
| Brookline College | 310 | NA |
| Indiana University - Kokomo | 284 | $19,978 |
| Drury University | 5 | $29,665 |
What Is a Bachelor Degree in Health Education?
Online health education degrees teach you the skills you'll need to advocate for healthy life choices among diverse groups of people. This can include vulnerable communities living in food deserts, high school students taking physical education courses, or adults requiring mental health advice. Many graduates use their degree to apply for a state teaching license to work in education as a physical education or health science teacher. Some even go on to earn a master's in health education to pursue a career as a college professor.
Health education is designed to foster healthy habits by teaching students how to implement healthy life choices and create a safe and positive living environment.
A health education degree takes four years to complete and consists of around 120 credits. To apply for such a program, you'll need a high school diploma or GED and a minimum GPA based on your school's requirements. Once accepted, you'll need to complete all core coursework in subjects such as childhood development, disease prevention, classroom management, and nutrition.
What Is the Aim of Health Education?
Health education is designed to foster healthy habits by teaching students how to implement healthy life choices and create a safe and positive living environment. It works by pulling from elements of social science, health science, psychology, and physical science to understand modern day health issues and develop plans to address them. Health education takes a holistic approach to solving problems by addressing the underlying causes of community health problems and creating plans to prevent issues from arising in the first place.
Types of Health Education
The types of health education vary depending on the environment you work in and the people you serve. Many health education degrees online include a major or concentration in a specific area, such as environmental health, physical education, community health, or health systems management.
Environmental health, for example, refers to an individual's or community's surroundings and can include issues of pollution, food deserts, climate change, potable water, and even hazardous workplaces. Meanwhile, physical education is a branch that focuses on teaching young students different activities and exercises to improve their physical well being. Further areas of health education include reproductive, mental, spiritual, and sexual health.
Can You Get a Health Education Degree Online?
Health education degrees are readily available in online and distance learning formats. These programs can be found through universities or colleges and consist of digital tools, books, and a learning management system (LMS), the latter of which contains all classroom assignments and tests.
Programs are likely to require in-person practicums or internships, where students need to work in a local school or community organization under the mentorship of an experienced professional.
Program accreditation is especially important if you're looking to pursue a teaching career. Along with federal and regional accreditation organizations, the Council for the Accreditation of Education Preparation (CAEP) accredits teaching programs by verifying their facilities, coursework, faculty, and overall education value.
Each degree in health education listed above — along with all degrees featured on OnlineU — has been accredited.
Common Courses for a Health Education Major
Online health education courses cover a wide variety of health-related subjects, from preventable diseases to recreation. With an added concentration, you may explore other topics more in depth, including disabilities or behavioral health. A general health education degree online will look at foundational classes that introduce theories, practices, and models for both health education and teaching.
Here are some common classes you'll likely encounter in your studies:
Contemporary Diet and Nutrition
Here you'll explore the trends in modern-day eating by examining the changes in agriculture, globalization, GMOs, food-borne illnesses, and diet fads. This course is meant to raise your awareness of the latest research and highlight cultural issues that surround diet and nutrition.
Health Education Program Implementation and Evaluation
In this class you'll learn how to properly and effectively implement healthy programs for communities and individuals. This includes analyzing the needs of the participants, hiring program staff, tracking program effectiveness, and logging program data.
Principles of Epidemiology
This course looks at the foundational elements of disease control, prevention, and distribution. You'll learn to plan, monitor, and evaluate epidemiology tools used in safety procedures as well as the processes that health care organizations use to mitigate risk to public health.
Methods and Materials in Health Education
Teaching takes the focus in this class, which highlights the different approaches and mechanics for effective educating. You'll learn how to plan curriculums that are age-appropriate, develop materials, and utilize learning resources.
Optimizing Health and Wellness
This course looks into ways of optimizing health and performance through nutrition, physical activity, cognition, and executive function. All these aspects will be explored using the latest evidence and research.
How To Become a Public Health Educator
In order to become a public health educator you'll need to earn your bachelor's in health education, with a focus on public health. Public health professionals work on creating policies, developing outreach programs, and ensuring access to vital health information and services to local communities. Some states require certifications to work in the field of health education, which are separate from the standard teaching license. The Centers for Disease Control (CDC) offers resources covering the requirements for each state.
You can also pursue degrees in health administration, health informatics, or health care management, which can prepare you for similar careers in public health and health education.
Where Can I Work as a Health Educator?
Health educators can work in a variety of settings:
If you want to pursue a teaching license, you can work in a public school as a teacher of nutrition, physical education, sex education, or drug prevention.
Many graduates also go on to work for government agencies or local community organizations as policy experts where they advocate for healthy programs in schools and promote health research.
In hospitals, health clinics, or federal health agencies, health educators use similar practices but for health care services. You may collaborate with doctors and nurses to educate patients on procedures and policies or support the overall health care efforts of various departments.
What Can I Do With a Degree in Health Education?
Careers in health education revolve around promoting positive health practices. In general, health education jobs are on the rise and offer plenty of opportunities to join a private company or public service agency.
Below are some potential jobs for health education graduates:
Is a Bachelor's Degree in Health Education Worth It?
Earning an online bachelor's degree in health education may be worth it for several reasons. It's clear that promoting positive health practices as a career can be very rewarding and fulfilling. But what about the downsides of working in health education? There is a lot to consider before pursuing a degree and committing to a career in this field.
Let's look at some pros and cons of this particular area of education:
Potential Benefits
Health-related bachelor's degrees are on the rise. Data from the National Center for Education Statistics shows that the number of students pursuing health degrees increased by 98% between 2010 and 2020.

Health educators directly impact people's lives. Health education workers gain personal fulfillment by helping others improve their lives and encouraging them to make better health choices.
Potential Drawbacks
Bottom Line
Working as a health educator can provide a very satisfying career, with a daily schedule that consists of helping clients break their unhealthy habits. You'll develop and lead programs that create real value in people's lives by educating them about diet, exercise, mental health care, and disease prevention. Additionally, with a bachelor's degree in health education you'll be eligible to apply for a teachers license, something other health-related degrees don't offer.
Related Articles
2023 Best Online Health Care Management Degrees
Choose from the best online bachelor's degrees in healthcare management from our 2023 list ranked by alumni salary score.
2023 Best Online Physical Education Degrees
Explore the best schools offering online physical education degrees based on alumni salary. Bachelor's degrees prepare students to become health educators.