2023 Best Online Writing Degrees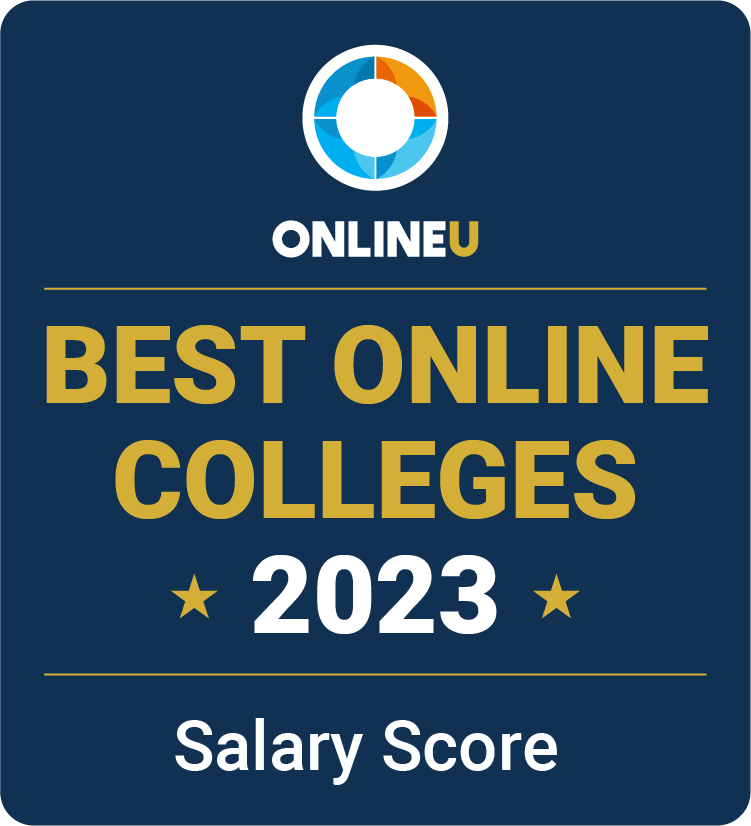 The need for the creative and technical skills of talented, articulate writers spans virtually all industries. An online bachelor's degree in writing can help would-be technical writers, communicators, and content creators develop expertise in areas such as composition, grammar, and critical analysis. The skills gained can be applied in various workplace settings, from large corporations and the healthcare field to academia and freelance work. Additionally, an online degree in creative writing can help provide a skillset suited to fiction writing for the aspiring author or screenwriter. On our list below, we've included the best writing degree programs and associated schools organized by online enrollment, so you can see which programs are popular with students who may share similar goals to yours.
View our methodology for more details about our list, or learn more about OnlineU.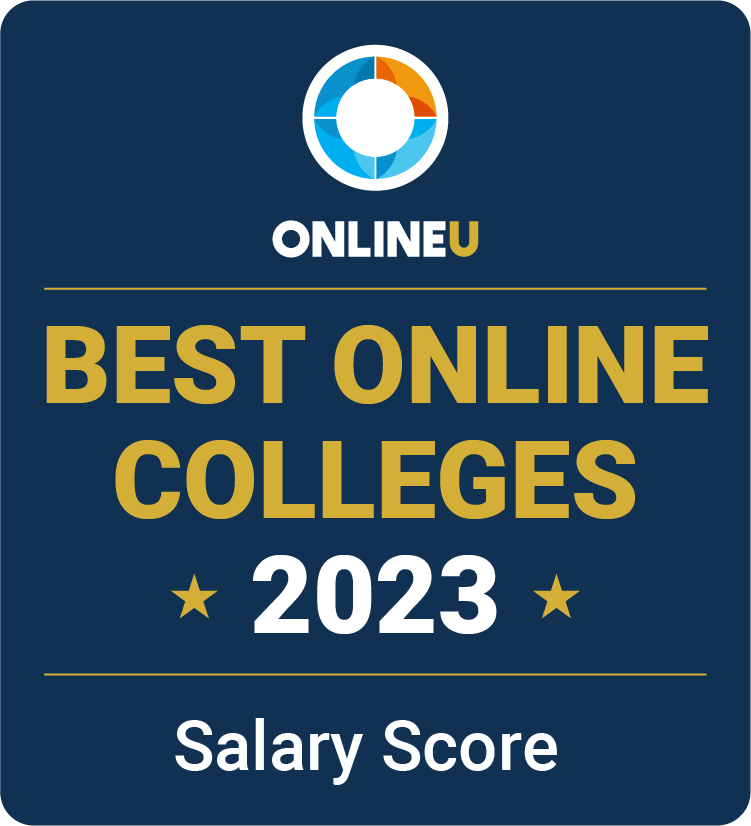 ADVERTISEMENT
Online Writing Bachelor's Degrees You May Be Interested In

Southern New Hampshire University Online

Annual Tuition: $17,800
2 Programs (view all)

Annual Tuition: $11,700
4 Programs (view all)
---
List Of Accredited Online Writing Schools
| School | Online Enrollment | Annual Tuition |
| --- | --- | --- |
| Southern New Hampshire University Online | | |
| American Public University System | 37,335 | $7,324 |
| Liberty University | 34,092 | $11,700 |
| Florida International University | 10,922 | $18,963 |
| Old Dominion University | 3,948 | $30,840 |
| Regent University Online | 3,146 | $18,620 |
| Indiana University - East | 2,062 | $19,978 |
| University of Memphis | 2,009 | $13,752 |
| University of Arkansas at Little Rock | 1,676 | $21,754 |
| University of Minnesota - Online | 1,626 | $22,257 |
| Eastern Oregon University | 1,365 | $21,729 |
| West Virginia University | 1,272 | $25,320 |
| Indiana University - Purdue University Indianapolis | 1,201 | $30,710 |
| Clayton State University | 1,153 | $16,260 |
| Georgia Southern University | 1,088 | $17,518 |
| Missouri State University | 1,048 | $15,898 |
| University of Colorado Denver | 1,046 | $25,823 |
| University of Iowa | 1,041 | $31,569 |
| Nicholls State University | 653 | $8,991 |
| University of Wisconsin - Superior | 615 | $15,705 |
| DePaul University | 604 | $41,202 |
| McNeese State University | 550 | $16,140 |
| University of Virginia | 296 | $50,900 |
| Drury University | 5 | $29,665 |
Overview of a Bachelor's Degree in Writing
If you have a passion for writing and are interested in a career in communications, earning an online bachelor's degree in writing can help you develop your skill set and adapt your writing capabilities for a broad range of styles. An online writing degree is designed to provide students with a deep understanding of the written word. Students learn to effectively convey ideas, arguments, and narratives through various styles of writing. The program aims to develop students' creative, analytical, and technical writing skills, preparing them for careers in fields such as journalism, publishing, content creation, and technical writing.
Online degrees also offer a high level of flexibility, making it much easier to fit higher education into a busy schedule, especially for working adults or those with family responsibilities.
A bachelor's degree in writing can open a world of opportunities for students who have a creative streak and want to combine their writing skills with . It provides the tools needed to succeed in a variety of writing roles in today's digital age. Whether you're interested in creative, technical, or business writing, an online writing degree program can equip you with the skills you need to thrive in your writing career.
Degree Requirements
Most bachelor's degrees require around 120 credit hours to finish and are designed to be completed in four years for full-time students. Students who opt for part-time programs will take longer to graduate. Some online colleges also offer accelerated degree options which allow students to finish their degree sooner.
Online writing students will complete general education courses in areas such as math, science, and history, as well as major-specific courses and electives. To earn this degree, students must maintain a minimum GPA (usually around 2.0 or higher), and some programs may require a capstone project or a portfolio showcasing the student's best work.
Common Courses
The core curriculum for an online writing degree includes classes designed to provide a comprehensive understanding of the different writing styles and techniques, allowing students to develop skills necessary for a broad range of different writing careers.
Some of the most common classes for writing majors are:
While many people think creative writing only applies to fiction, writers can also bring creativity into the non-fiction and poetry spaces. In this class, students learn how to develop their voice, create compelling characters, and craft engaging narratives.
A cornerstone for those interested in an online technical writing degree, this course focuses on writing clear and concise documents such as manuals, reports, and proposals. Students learn to translate complex technical information into easily understandable text.
Written communication is critical in the business world. This course teaches students how to write effectively in a business context, including writing memos, business letters, and corporate reports. The emphasis is on clear, concise, and persuasive writing.
This class covers writing for various digital platforms, including websites, blogs, and social media. Students learn to adapt their writing style to different online audiences and to use SEO techniques to help readers find their content online.
One of the best ways to become a better writer is through reading other writers' work. This course helps students develop their analytical skills by studying various works of literature. Students learn to interpret, analyze, and critique literary works.
This course focuses on academic research and writing skills. Students learn how to conduct research, cite sources accurately, and write research papers.
What Can You Do With a Bachelor's in Writing?
A bachelor's degree in writing can open up a range of opportunities for graduates. Some students continue their education, going on to graduate school or pursuing an internship. Others opt to enter the workforce after college, pursuing careers in marketing, communications, business, or education.
Further Education
Graduate programs in writing, literature, journalism, or related fields can deepen your understanding of the written word and its uses. Many students go on to earn their Master of Fine Arts in creative writing, poetry, or nonfiction writing, which will allow them to teach at the college level. Certificate programs can also offer focused instruction on specific types of writing, such as technical writing, creative writing, or business writing.
Internships are common in the writing world because it's difficult to get a job without writing samples, and having published work for your portfolio will make it easier for employers to assess your work. Internships also offer a hands-on way to gain experience in the field while building a professional network.
Writing Careers
Every industry in the modern world needs writers to craft memos, instructions, documents, marketing materials, speeches, video and audio scripts, and creative content. Here are some career paths you can pursue with a writing degree, with information from the Bureau of Labor Statistics:
Writers and authors create content for various types of media, including advertisements and marketing, blogs, books, magazines, and movie, play, and television scripts. They choose subjects that interest readers, write fiction or nonfiction scripts, biographies, and other formats, conduct research, and work with editors and clients to ensure the content meets their needs. Writers and authors are often self-employed or freelance workers, and are often able to work remotely.
Technical writers write highly specialized content such as instruction manuals and training guides. They may focus in an area like information technology, engineering, or manufacturing​. Technical writing tends to be less creative and more informational, and can be a good career option for those with strong analytical skills and attention to detail.
Editors play an essential role in making sure content is error-free and meets the needs of clients and their audience. Copy editors work on a variety of different types of content, including books, magazines and newspapers, blogs, websites, marketing materials, speeches, and technical documents. Managing editors typically work in the publishing industry, overseeing the content and production of books and magazines. They work with writers and fellow editors to ensure content adheres to the vision, guidelines, and goals of a publication. They also supervise staff, engage with advertisers, accept and reject pieces, and oversee daily operations​.
Is an Online Writing Degree Worth It?
Skill Development: A degree in writing can help you refine your writing skills, learn to write in different styles and for different audiences, and become adept at crafting compelling narratives.

Transferable Skills: In addition to writing, you'll develop critical thinking, research, editing, and communication skills, which are valuable in many different careers.

Career Opportunities: A degree in writing can lead to a variety of careers, including roles as a writer, editor, technical writer, content strategist, marketer, and more. You could also use your writing skills in fields like law, business, education, or public relations.

Creativity and Self-Expression: For those who enjoy writing, a writing degree can provide an outlet for creativity and self-expression, allowing you to explore and develop your unique voice.
Career Stability: Writing careers can sometimes be less stable than other fields, with many writers working on a freelance basis or moving from project to project. As technology continues to advance, writers will need to stay on top of new skills such as SEO or using AI to aid their work to remain relevant.

Income: While there are certainly successful and high-earning writers, starting salaries in writing-related fields are often lower than other industries.

Job Market Competition: Depending on your specific career goals, the job market can be competitive, particularly for jobs like authors or journalists.

Limited Practical Experience: While many writing programs do offer opportunities for internships or real-world experience, some may focus more on theory and academic study, which may not fully prepare you for the practical aspects of a writing career.
Students should look for an accredited college or university that offers low tuition rates, has financial aid options, and has programs that will help them meet their professional goals to get the most out of their degree. Applying to scholarships and finding ways to save money in college will also help lower the cost of a degree to maximize the return on investment.
Wondering how to pay for your degree? Our student loan guide can help you cover the cost of college without borrowing more than you need.
FAQs About Online Bachelor's Degrees in Writing
How Long Does It Take To Get an Online Writing Degree?
---
An online bachelor's degree in writing usually takes around four years of full-time study to finish. However, some schools offer accelerated programs that allow students to finish in less time.
Can You Get a Writing Degree Online?
---
Many colleges and universities offer online bachelor's degrees in writing. These programs are designed to provide the same rigorous education as their on-campus counterparts, covering different writing styles and their practical uses.
Is an Online Writing Degree Hard?
---
How hard an online writing degree will be depends on each person's interests, strengths, and challenges as a student. Like any degree, it will require commitment and hard work. Students who struggle with writing and communications may find this degree more difficult than others. However, writing is a skill that can always be developed and improved upon with practice. Online students need to be self-motivated and disciplined, as online programs often require a significant amount of reading and writing assignments. The lack of in-person interaction can also make it harder for some students to learn, while others prefer the online environment.
What Can I Do With an Online Writing Degree?
---
Writing majors often work as writers, editors, content creators, or technical writers in a wide range of industries. Some choose to pursue further education such as a master's degree or writing-focused certificates. Others may use their writing skills in fields like marketing, public relations, or education.
Is an Online Writing Degree Beneficial?
---
An online writing degree can be highly beneficial, depending on your career goals. The skills you gain—such as critical thinking, research, creativity, and communication—are in high demand in many industries. The flexibility of online learning can also make it easier to balance your studies with other commitments, like work or family responsibilities.
Related Articles
2023 Best Online Creative Writing Degrees
Pursue your passion with an online creative writing degree by choosing one from our 2023 list of the best options based on popularity.
2023 Best Online Bachelor's in Journalism Degrees
Find the best journalism degree for you on our list based on alumni salary. Then read on to discover what you can do with a journalism degree.