2023 Best Online Master's Degrees in Creative Writing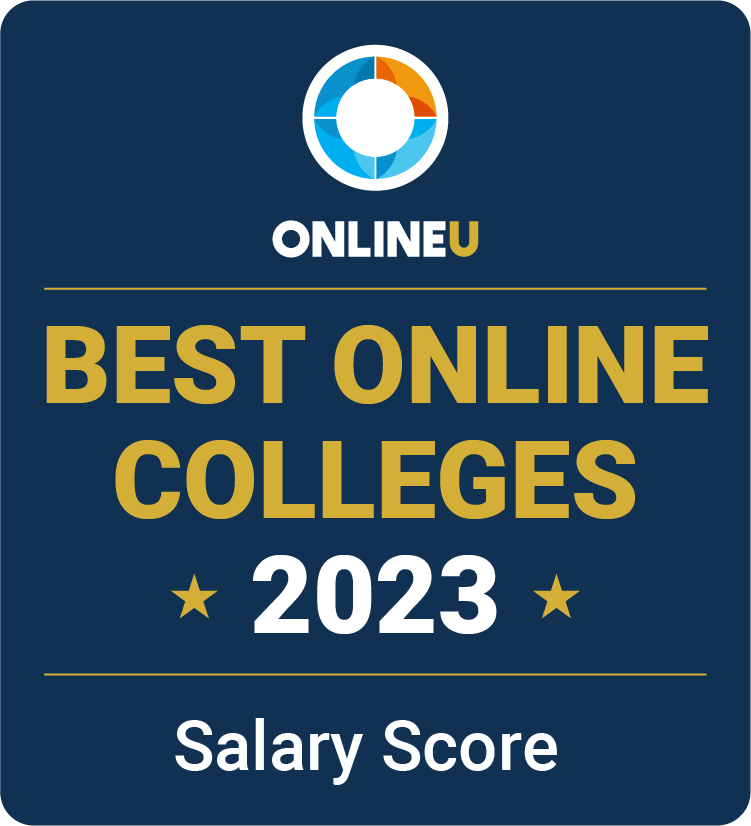 An online master's in creative writing is an advanced degree focused on developing a student's writing, editing, and communication skills, with a special emphasis on artistic and narrative writing. Some graduates use this degree to pursue careers as poets, screenwriters, or authors, while others use the skills they develop in persuasive writing to enter the fields of marketing or publishing. Courses explore grammar, fiction, and journalism, as well as the more technical aspects of writing, such as the layout and style.
In order to be enrolled in a master's program, students must first complete a relevant undergraduate program, such as a bachelor's degree in creative writing. For those interested in alternative graduate programs, it's also worth exploring a master's in English.
View our methodology for more details about our list or learn more about OnlineU.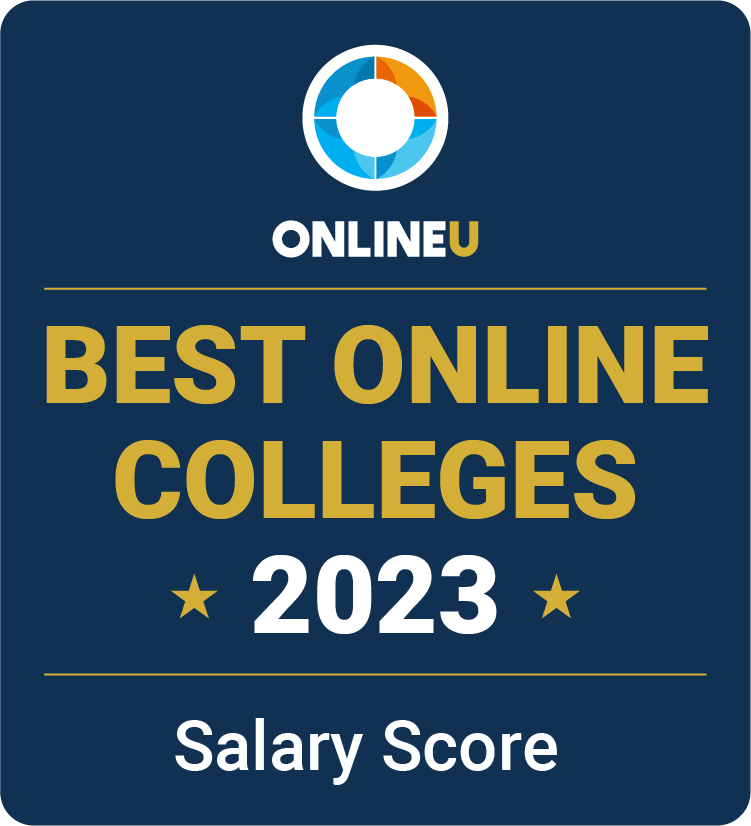 ADVERTISEMENT
Online Creative Writing Master's Degrees You May Be Interested In

Southern New Hampshire University Online
Annual Tuition: $11,286
6 Programs (view all)


Annual Tuition: $16,952
2 Programs (view all)
---
List Of Accredited Online Creative Writing Schools
| School | Online Enrollment | Annual Tuition |
| --- | --- | --- |
| Liberty University | | |
| Southern New Hampshire University Online | 19,526 | $9,600 |
| Saint Leo University Online | 4,720 | $23,750 |
| The University of West Florida | 2,452 | $19,241 |
| University of Denver | 2,407 | $52,515 |
| Concordia University - Saint Paul | 1,681 | $22,800 |
| University of Nebraska at Kearney | 1,643 | $13,854 |
| University of North Alabama | 1,331 | $20,220 |
| The University of Texas at El Paso | 1,069 | $24,524 |
| Our Lady of the Lake University | 940 | $29,218 |
| Regis University | 940 | $38,180 |
An Overview of Master's Degrees in Creative Writing
Pursuing a master's in writing can help you enter any number of creative fields, although it's hard to predict exactly where this path could take you. Maybe you have an interest in crafting elegant poetry, or perhaps you want to write screenplays or become a famous novelist like Colleen Hoover or Stephen King. With the best master's programs for poetry and other creative writing, you can get the training you need for all your creative dreams to come true.
But, what kind of master's degree program should you pursue in creating writing? And, which schools offer the best MFA creative writing programs throughout the United States?
This article about online MFAs in creative writing will answer these questions and more. Read on to learn how creative writing master's degree programs work, how you can pursue this degree online, and the career paths you can embark on after you graduate.
What Is an MFA in Creative Writing?
A Master of Fine Arts in Creative Writing can help you hone your skills when it comes to drafting compelling written works for private or public audiences. Some programs let you design your own curriculum so you can focus on the types of writing that align with your areas of interest. Other programs may offer a set curriculum that forces you to fine tune your creative writing skills across multiple genres and writing styles.
While creative writing master's programs can vary in terms of curriculum and scope, many offer concentrations for you to choose from. For example, you can choose to pursue a master's degree in creative writing online with a focus on fiction, non-fiction, screenwriting, or poetry. Students can also pursue an online MFA with a concentration in editing and publishing, social justice, or literary health and healing, depending on a school's options.
Whatever type of creative writing you're interested in, you'll find any number of MFA creative writing programs that fit the bill.
Can You Get an Online MFA?
One major benefit of master's in writing programs is the fact you can easily pursue this degree online without making any sacrifices in terms of the quality of your education. This is mainly due to the fact that the best MFA creative writing programs are all offered in a virtual format, and they come from fully accredited schools.
By selecting an accredited institution of higher education for your creative writing master's degree, you are limiting your search to schools that have met rigorous academic standards. Importantly, all the degrees listed on OnlineU.com are from accredited schools.
Do You Need To Take the GRE for an MFA?
You may have heard about the GRE — or the GRE General Test. Generally speaking, undergraduate students take this college entrance exam before pursuing master's-level education in any number of disciplines, including specialized master's degrees in business to JD or doctoral degrees.
While there may be exceptions, most institutions with creative writing master's programs do not require a GRE score. Instead, common standards for admissions tend to include minimum GPA requirements (usually 3.0 or higher), the submission of writing samples, a personal statement, and official undergraduate transcripts.
How Long Is an MFA Creative Writing?
Most online master's in writing programs take approximately two years to complete, although your timeline can vary based on the curriculum offered and the pace at which you complete courses. For example, some online MFA programs offer a set curriculum that must be followed closely, yet others let you learn and complete coursework on your own schedule.
You may also be able to move more quickly through your program if you are able to transfer credits from your previous institution, which some online master's programs in creative writing allow.
Common Courses for a Creative Writing Master's Programs
With almost no exception, you will not have to complete a residency in order to earn an online master's in writing. However, a graduate thesis course or capstone project may be required to complete your program.
Different online MFA programs tend to offer similar core curricula, yet other courses and programming can vary depending on the school and your chosen concentration. The following courses are some of the most common seen within online MFA programs:
This course introduces students to the business fundamentals of writing and the industries that support this creative work. Students learn how to market their services as well as what prospective employers look for in their writing talent. Students who study the business of writing will also learn the basics of freelance work in the creative writing space, including how to sell and price their services. Other topics covered include how to manage a freelance writing team, various business structures to utilize for a creative writing business, and tools that independent writers can use to hone their craft.
This course introduces students to classic literature and the most famous authors in this space. Students typically dive into the works of Austen, Conrad, Wharton, Orwell, and others, with the goal of examining what made their writing so intriguing and successful. Students not only study writing theory, but they also examine literary criticism and various interpretations of writing throughout modern history.
This course helps online MFA students sharpen their content writing and copywriting skills, with the goal of adding one more type of creative writing to their arsenal of tools. Topics covered include persuasive writing basics, as well as how copy and content writing applies to social media and other online platforms.
This course helps creative writers dive into the world of poetry but in the most hands-on fashion possible. Students learn about famous poetry and the prolific writers in this genre, but they also work on crafting their own poetic style. In addition to writing exercises, students often participate in poetry workshops and public readings of their work.
This course introduces the art of storytelling to creative writers who are crafting stories of their own. Students learn how to properly utilize a narrative arc, form a cohesive plot, and construct characters with depth. Students also study some of the most compelling stories of all time, as well as the hooks and features used to draw readers in.
How Hard Is It To Get an MFA in Creative Writing?
The difficulty of an online MFA program can vary depending on the school chosen, the demands and expectations of your professors and instructors, and your individual skill level. Generally speaking, you're more likely to excel in a creative writing program if you're entirely comfortable starting each day fresh and new with a blank page and nothing but your thoughts and creative instincts to guide you.
You'll have to craft intriguing writing works across a number of genres on demand and without hesitation, or you won't be in a position to finish your program. In other words, a creative writing MFA will require you to perform on a regular basis.
Will this be difficult or easy for you? Only you know the answer to that question.
What Can You Do With a Creative Writing MFA?
Nearly all the media you consume was created by someone (or multiple people). This includes your favorite television shows, movies you have seen dozens of times, books you read, and even the advertisements you're shown when you surf the web.
With that in mind, there are a myriad of career paths to pursue with an online master's degree in creative writing. Some of the most common — and most lucrative — career paths for this degree are highlighted below:
Can You Earn Money with a Creative Writing Degree?
You can definitely earn money with a creative writing degree, although how much you'll earn depends on how driven and talented you are as well as the career path you pursue. For example, it's worth noting that the salaries we highlight above for various creative jobs represent median earnings. This means that half of the professionals in a given field earn more, while the other half earn less.
Take writers and authors, for example. Where the median salary for professional writers worked out to $69,510 as of May 2021, the BLS reports that the top 10% of workers brought home more than $133,850 that year.
The same story applies to technical writers. Where the median annual salary worked out to $78,060 nationally as of May 2021, the top 10% in this field earned over $125,010.
Can I Teach With an MFA ?
You may be able to find teaching positions with a Master of Fine Arts degree, yet these positions are typically found at community colleges instead of traditional colleges and universities.
The BLS also reports that, in addition to a master's degree, you may need experience in your field in order to get hired for a teaching position.
Financial Aid and Scholarships for Online MFA Students
Before you pursue a graduate degree in creative writing, you have to figure out the best ways to pay for college. To begin the process, you should fill out the Free Application for Federal Student Aid (FAFSA) for each year you attend school. This form helps institutions and federal and state governments determine what type of financial aid you may be eligible for, which may include a combination of federal student loans, work-study programs, and other types of financial assistance.
Our guide to financial aid also explains the best ways to find scholarships that might apply to a creative writing master's degree program. To give some examples, here are a few creative writing scholarship opportunities you can explore:
Is It Worth Getting an MFA in Creative Writing?
As you decide whether to pursue a master's degree in creative writing online, you need to think over the pros and cons of going back to school. Below are some of the potential benefits and drawbacks of this particular online MFA degree, all of which should be on the top of your mind as you make your decision:
Potential Benefits
Hone your craft and boost your confidence. Heading back to school to study creative writing can help you improve your skills dramatically while also helping you feel like you're on top of your game. Having an online MFA on your resume may even embolden you to apply for positions you wouldn't consider with only a bachelor's degree in creative writing.
Qualify for a teaching position in creative writing. A Master of Fine Arts in Creative Writing can help you teach writing and poetry at the community college level, although you may also need applicable experience in your field to find a position.
Learn about the business of writing. While anyone can type out words on a page, an online MFA can help you learn the business of writing — as in, how to structure your business and get paid for doing something you love.
Potential Drawbacks
You don't need an MFA to work as a creative writer. While a graduate degree may look good on your resume, most creative writing professions require a bachelor's degree at most.
There are opportunity costs involved in going back to school. Earning a graduate degree takes time and money, and it can hold you back from actually entering your chosen profession.
Learning online takes discipline and focus. Finally, it's worth noting that pursuing creative writing online takes a tremendous amount of fortitude. While you'll sit through webinars and lectures in between assignments, you'll begin most of your days staring at a blank page.
Can I Get Published Without an MFA?
You can absolutely get published and find high-paying writing work without a master's degree, which is one of the biggest downsides of pursuing graduate-level education in this field. An online master's degree in creative writing can help you sharpen your skills, but you may be able to achieve the same results by practicing writing on your own. Still, if you are looking to network and broaden your community of peers and mentors, an MFA may be the best path forward.
How Do I Choose a Creative Writing MFA Program?
To find the best online master's programs for poetry and creative writing, you'll want to begin the process by searching for accredited schools. From there, you should consider the following factors:
Curriculum (self-paced or predetermined)
Qualifications of faculty and other staff
Thesis or capstone project requirements
How long the degree program will take
Concentrations offered
Cost of tuition and fees
At the end of the day, the best master's degree in creative writing for you is one that offers the type of curriculum that works best for your schedule as well as concentration options you're interested in. In the meantime, you'll also want to compare schools based on tuition and fees, and you should have a good idea of how much you'll pay for your degree from start to finish.
If the cost of your degree is an important concern for you, learn about ways you can save money in college.
Bottom Line
MFA creative writing programs could provide the tools and skills you need to find work as a poet, technical writer, screenwriter, or novelist. This graduate degree can also help you find work as a creative writing teacher at the community college level, which can lead to a lifetime of sharing your love of writing with other imaginative and clever individuals.
That said, you'll want to spend some time comparing the best online colleges and degrees available today, as well as all they have to offer prospective students. Ideally, you'll find a program that can nurture your creative talents and prepare you for the writing career you have always wanted.
Related Articles
2023 Best Online Master's Degrees
A master's program can expand your employment options and earning power. Explore our list of the best online master's programs based on alumni salaries.
2023 Best Online Creative Writing Degrees
Pursue your passion with an online creative writing degree by choosing one from our 2023 list of the best options based on popularity.