College Guide for LGBT Students
Over the past 20 years, many colleges and universities have taken active steps to become more inclusive and welcoming to people of minority sexual and gender identities. The 2020 Campus Climate Survey conducted by the Association of American Universities shows that college environments, resources, and policies have and continue to improve overall for these student groups.
However, many LGBT students face significant obstacles in earning college degrees. Some schools do not offer the type of support, resources, or training needed to create an inviting campus climate. For example, the same AAU survey showed that 18.9% of LGBTQ college students experienced sexual harassment that created a hostile learning environment, which interfered with their academic achievement.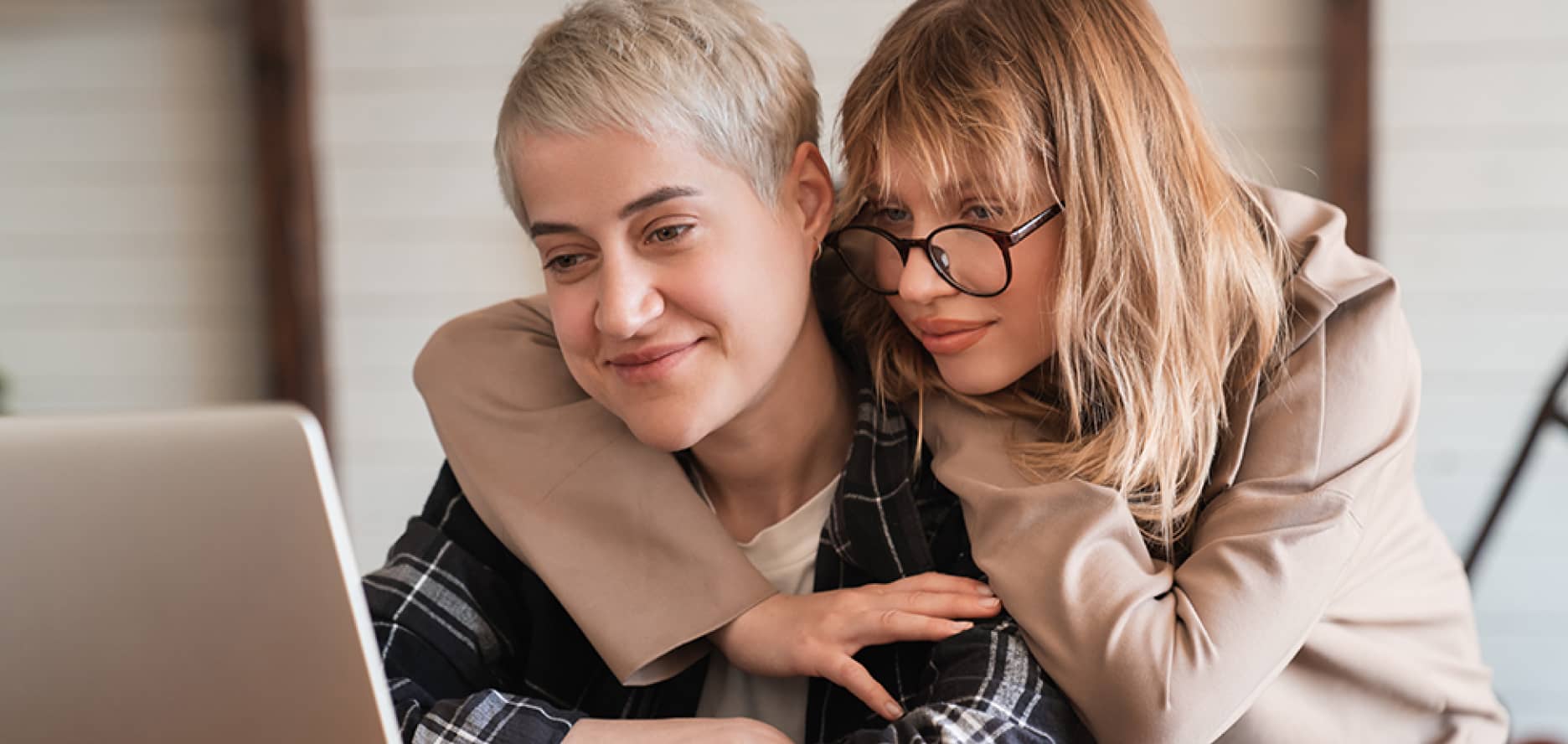 We've created this resource guide to help LGBT students address some of these common barriers. With the help of our expert, Dr. Brandon Haddock (they/them), LGBT Resource Center Coordinator at Kansas State University, we'll offer advice on selecting the best colleges for a student's needs, identifying resources and avenues of support, and discovering financial aid opportunities expressly designed to assist LGBT students.
Meet Our Expert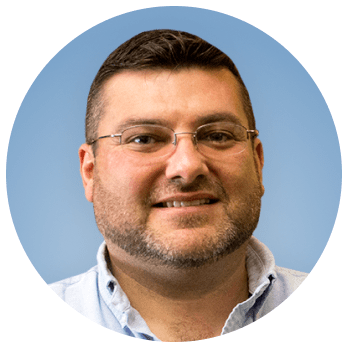 LGBT Resource Center Coordinator at Kansas State University
Dr. Brandon Haddock has served as the LGBT Resource Center Coordinator at Kansas State University since 2010 and also serves as the advisor for the university's Sexuality and Gender Alliance, Gender Collective, and oSTEM student organizations. They work with administration, faculty, staff, and students to increase inclusivity and provide K-State's LGBTQ+ community with a positive, safe environment on campus. Dr. Haddock is a recipient of the Campus Pride Voice and Action National Advisor Award which recognizes the significant contribution and profound impact of professionals on student leaders in the LGBTQ and ally movement for equality. They received their doctorate in 2016 from Kansas State University and their master's and bachelor's degrees from Missouri State University.
What should LGBT students look for in a college
For all prospective college students, the process of conducting a college search can seem overwhelming because there are so many factors that should be considered. Students need to examine the majors and concentrations available at each school, in-state and out-of-state tuition fees, other expenses, full-time versus part-time schedules, for-profit versus non-profit schools, and traditional versus online programs.
After completing the initial research, students typically narrow down their options to the schools that are most likely to meet their needs and then explore each school in depth. In-person visits are ideal, but if that isn't possible, students may need to take online virtual tours found on college websites. Either way, when researching different options, students should feel free to ask as many questions as they need. College representatives have been trained to explain every aspect of the campus, so students don't have to shy away from asking for more information, even if the questions seem awkward or difficult.
LGBT students may want to look for schools that are making a visible effort to support people of minority sexual and gender identities.
As they consider different possibilities, LGBT students may want to look for schools that are making a visible effort to support people of minority sexual and gender identities. Not all schools are as LGBT-friendly as they could be, so students may want to explore the following characteristics within the context of the top schools on their list in order to find the campus that will make them feel safe and valued.
Sexuality and Gender Identity Policies and Programs
Ensuring that a college is committed to non-discrimination is a top priority. "When I was looking at graduate programs," Haddock recalls, "I immediately went to each school's non-discrimination policy and looked for sexuality and gender identity as a protected identity within their non-discrimination clause."
In addition to this essential quality, prospective students may also want to establish what type of training is provided to faculty and staff, and what procedures are in place for reporting and addressing issues should they arise. Even something as seemingly simple as changing a student ID to reflect the way a transgender or gender nonconforming person presents can be difficult at some schools, but this can be determined in advance through research. Students may also want to confirm that a school includes education and sensitivity training in their new-student orientation programs.
LGBT Life
All students want to know that there will be spaces where they feel welcomed and where they can connect with a supportive community on campus. Haddock advises LGBT students to conduct an online search to confirm that both the school and the surrounding community they're considering are LGBT-friendly: "Are there things happening that might raise a red flag?" If not, they suggest checking to see if the school offers an LGBT resource center or community center, and if there are student-led pride organizations, events, and programs. A school that supports a vibrant, active LGBT community will make that visible on their website, Haddock notes.
A school that supports a vibrant, active LGBT community will make that visible on their website.
Gender-Inclusive Housing
For LGBT students who plan to live on campus, it's important to check the school's policies regarding housing, Haddock says, including gender-neutral bathrooms and showers. Above all, LGBT students need to feel comfortable, safe, and respected in their home-away-from-home.
Healthcare and Counseling for LGBT Students
College is a time of personal growth and self-discovery for many students, and for some this may require additional counseling and support. Some LGBT students may have experienced discriminatory behavior from healthcare providers in the past, so they may want to check with a prospective school to ensure that counselors and healthcare practitioners will welcome LGBT students, respect their privacy, and treat them with dignity. Similarly, students may want to check with the health clinic to confirm the facility can address any specific healthcare needs.
Online Students
Even those students who plan to take all or most of their classes online should still consider these characteristics before choosing a school. If students aren't able to visit the school personally before making a selection, Haddock recommends looking at the school's website and printed materials carefully. "Representation matters," they say, "so online students need to see that their identities are being affirmed in the materials they're given."
---
Common Barriers and Ways to Overcome Them
Both educators and organizations within the LGBT community have conducted studies to identify the most common obstacles faced by LGBT students. Haddock has observed some of these problems firsthand, and they offer the following suggestions and solutions:
Feeling Ostracized
Feelings of isolation, not belonging, or not being visible are all common among minority students. LGBT students often report something more—a feeling that they are deliberately ostracized and ridiculed because of their sexual orientation or gender identity. A 2021 study conducted by the Trevor Project showed that 75% of LGBTQ youth have experienced discrimination at least once in their lifetime. This situation can be even more pronounced if a student has chosen to attend a college with a particularly conservative administration, student body, or faculty.
Haddock urges LGBT students who feel as if they don't fit in to make the effort to find a community where they feel welcomed and respected. Haddock admits that resources, such as an LGBT office or center, may not be immediately visible so it may take some effort to locate these on campus. Students may need to ask peers or faculty members or search the school's website to find resources. They also note that some schools have established safe zones. "When individuals see those safe zone stickers around campus, they know that that individual is a safe, affirming person to talk to."
Haddock acknowledges, however, that not all schools offer these resources. "Some individuals may be attending an institution—maybe because their parents chose that institution for them—in which they're not able to reconcile the multiple identities they hold until they're out of the environment. My advice would be to seek out resources that may be available outside of their institutions. There are several national organizations, and there may be local support systems," they advise. "I challenge individuals to explore those places and those environments because it can help them understand their own belief systems better."
Feeling Unsafe
Despite many schools' efforts to create a safe environment for all students, some LGBT students have reported that they have been the victims of harassment and violence based on their sexual or gender identities, a situation Haddock describes as "heartbreaking." A 2019 study conducted by the Association of American Universities (AAU) of more than 181,000 students revealed that 22.8% of transgender, genderqueer, and nonconforming students experienced nonconsensual sexual contact, and a much larger percentage of LGBT students have reported feeling at risk.
Haddock advises any student who feels threatened or uncomfortable in any way to speak up by contacting a trusted faculty member, staff member, or the LGBT office on campus. "My recommendation to students would be to learn to use their voice," they say. "I know how difficult that can be, so they must learn to do it in a safe manner so that they're not endangering their physical health, their mental health, or their academics." They assure students that faculty and staff members will stand by their side while they get the help they need.
If an incident occurs, Haddock encourages students to file a report with the LGBT office, the administrative office, or the campus police. "Even if the event does not meet the criteria for an actionable offense, they can help you."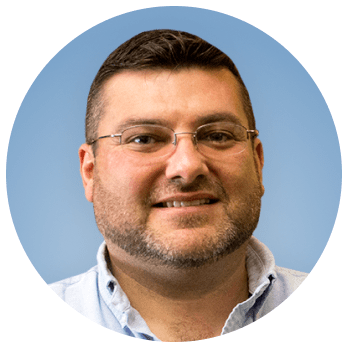 "My recommendation to students would be to learn to use their voice. I know how difficult that can be, so they must learn to do it in a safe manner so that they're not endangering their physical health, their mental health, or their academics."
Dr. Brandon Haddock
LGBT Resource Center Coordinator at Kansas State University
Suffering from Anxiety and Depression
Many students go through periods of depression and/or anxiety during their college experience, and LGBT students are no exception. Research shows that LGBT students experience higher rates of anxiety, depression, and suicidal thoughts, most likely due to previous discriminatory treatment and harassment. Also, some students decide to come out while in college, often because they have the freedom to explore their true identities for the first time. This experience can be filled with intense emotion and anxiety about how friends and family members will react. Trying to focus on academics during these periods of extreme stress or depression can be challenging.
Mental health issues should not and do not have to be endured alone, Haddock reminds students, and these services are readily available on or through most campus healthcare facilities. "Most universities have counseling services. I would say that it's very rare that you see an institution that does not have access to physical and mental healthcare."
Feeling Disconnected in the Online Environment
For a variety of reasons, students opt to pursue their degrees online. Attending school virtually is ideal for some, but for others it can lead to feeling disconnected from peers and faculty.
Haddock offers two pieces of advice for online students who want to feel more connected. First, they advise spending more time interacting with peers and faculty online in a friendly, casual way, just as they would on campus. The other is to remember that on-campus services, such as an LGBT resource center, are available to online students, so they can reach out and request help, even local assistance. "I've had phone calls from individuals who are taking online classes, and I've been able to connect them with resources in their own spaces," they explain. "There is a network of LGBT professionals across the country, and we talk to one another. I know that I can reach out to my colleagues and ask for help."
---
Advice for High School Students
In their role as an on-campus advisor, Haddock has frequent opportunities to talk with LGBT high school students. They say that even before they head to college, they can take the following steps to improve their educational experience:
Ask questions. "Don't be afraid to speak up or to reach out to individuals," they advise. "Not just in the educational realm but in the social realm, find people who will be essential to your growth and to your success."
Connect with mentors. "Think about what you need in terms of support, and find someone who can be a mentor to you. This may be a faculty member or someone else. Find individuals who have life experiences and educational experiences that you can learn from, who will help you be successful."
LGBT Scholarships
Many organizations, from the federal and state governments to colleges and private organizations, offer scholarship funding specifically for LGBT students. The more grant and scholarship money students can obtain, the less they'll have to pay out of pocket or borrow in student loans, which then decreases the amount of interest they'll owe after graduating.
All students—whether they're earning their degrees traditionally or online at an accredited college or university—should start by filling out the Free Application for Federal Financial Aid (FAFSA). This application is used to determine each student's eligibility for federal financial aid, such as Pell grants, as well as grants and scholarships sponsored by state governments and the schools themselves. With this in mind, the FAFSA is the appropriate form to use to apply for the numerous LGBT scholarships sponsored by universities such as Eastern Michigan University, University of Colorado Boulder, Washington State University, Wayne State University, Texas State University, Penn State, and many others.
Filling out the FAFSA can be time-consuming and complicated, but it is well worth the effort. Recent data indicates that about 86% of first-time, full-time students at four-year colleges received aid, and a total of about $242 billion in financial aid was awarded to college students in the 2019-2020 academic year. LGBT students and their families can ask their high school or college financial aid office counselors for help in submitting the form, and the FAFSA website provides additional information.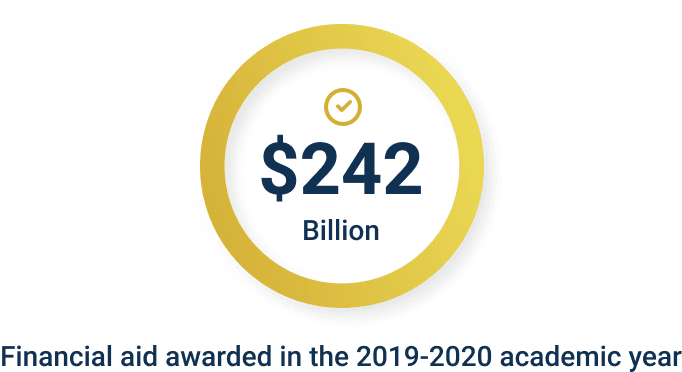 Some students may also want to apply for privately funded LGBTQ scholarships. Each of these financial aid opportunities requires a separate application, but the more time and energy students devote to a scholarship search, the more money they can receive that won't have to be paid back.
We've divided our list of college scholarships for LGBT students into two sections—one with very broad eligibility criteria and the other with more specific criteria. Some programs require applicants to demonstrate financial need or academic achievement, and almost all require a proven track record of community service, often to the LGBT community. Note that the Point Foundation and the Pride Foundation programs encompass dozens of individual scholarships, many of which have their own eligibility requirements.
General Scholarships for LGBTQ+ Students
Specialty Scholarships for LGBTQ+ Students
Additional Resources
LGBTQ+ students and allies may find useful information and resources on the following websites:
Related Articles
Best Online Nutrition Degrees
Accredited online nutrition degrees prepare you for career as a licensed nutritionist or dietitian. Explore degrees with the highest return on investment based on data for alumni salary and debt.
2022 Guide to Scholarships
The guide covers everything you want to know about scholarships for college students, from all the types available to useful tips that can save you money.