Online College for Undocumented Students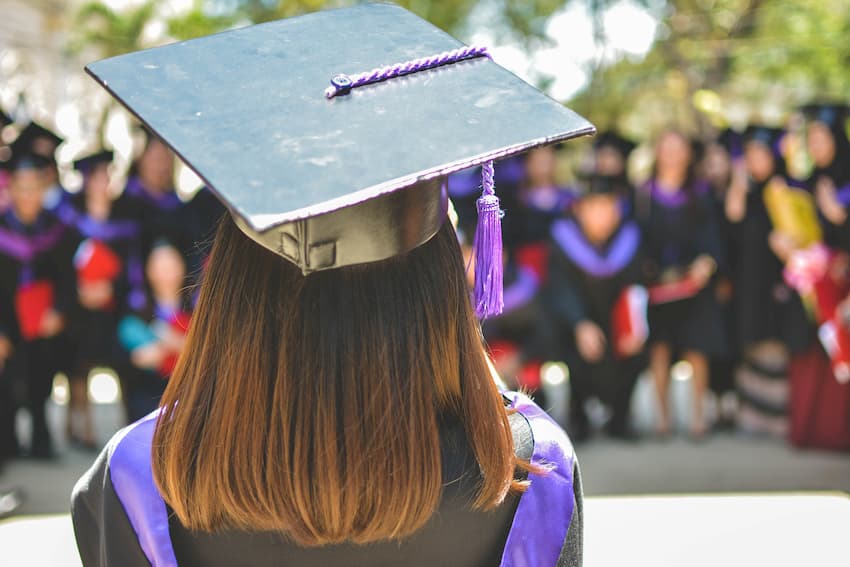 Students without legal citizenship or residency face many barriers to higher education. From a lack of access to financial aid to high tuition fees, the difficulties that come with pursuing education can seem overwhelming. While these barriers still remain, there are some important resources and support systems available for undocumented students to help them overcome these challenges, earn a degree, and succeed.
The movement to increase access to education for everyone, regardless of citizenship status, has helped undocumented students across the country follow their dreams and make a positive impact in their communities. More than 200,000 DACA recipients are essential workers performing vital jobs during COVID-19, and 30,000 of those essential workers are on the frontlines in healthcare roles. Undocumented citizens are able to become teachers, work for nonprofits, open small businesses, and pursue other career opportunities because of DACA and other efforts to make higher education accessible.
What is DACA, and How Does it Affect Access to Higher Education?
Deferred Action for Childhood Arrivals, or DACA, is a program introduced by former President Obama in 2012 that allows undocumented young people brought to the United States as children to legally work and protects them from deportation.
When President Biden took office in January 2021, he began taking actions to fortify DACA and unveiled an immigration plan that offers a pathway to citizenship for undocumented immigrants. It's not yet clear whether Biden's immigration plan will be passed by Congress, but the Biden administration has indicated immigration reform is a priority, and there will likely be changes to DACA and immigration policies during his presidency.
Those who have DACA certification will qualify for more scholarships and financial aid options, but there are still resources and aid opportunities for students who do not. For more information on navigating financial aid with or without DACA certification, see our section on paying for college.
Can You Go to College if You Are Undocumented?
Yes. There is no federal law barring undocumented students from enrolling in higher education institutions. Alabama and South Carolina are the only states that ban undocumented students from enrolling in public higher education institutions, including state colleges and universities. Even so, undocumented students can still enroll in private colleges in these states that don't require citizenship.
Schools are allowed to set their own policies on accepting undocumented students, so those interested in pursuing higher education may have to do some research to find out what school will best fit their circumstances and needs. Some colleges and universities require students to submit proof of citizenship during the application process, creating a barrier for undocumented students.
The growth of high-quality online programs means students without legal residency are no longer limited to the options available to them in their home state, which may be few depending on state laws and school acceptance policies.
What Are the Benefits of an Online Degree for Undocumented Students?
People who earn bachelor's degrees are more likely to be employed, earn $24,000 more per year on average than those with a high school diploma, and are more likely to have benefits, such as healthcare, provided by their employer. The Georgetown University Center on Education and the Workforce predicted that two-thirds of jobs would require education beyond high school in 2020, and this number will likely continue to grow.
It's no secret that earning a degree can lead to more job opportunities and greater earning potential, but higher education benefits people in so many other ways. Students have the opportunity to discover what they're passionate about in college, and this can lead to a fulfilling and meaningful career.
The growing number of online schools accepting and encouraging undocumented students to apply has greatly expanded access to higher education. Undocumented students who live in Georgia or Arizona, for example, must pay out-of-state tuition to attend state-funded institutions, limiting the number of affordable options available. The rise of online programs means students now have access to schools across the country, increasing their ability to find more affordable options without having to leave their homes or families.
Undocumented students also face the possibility of discrimination in unwelcoming campus communities and the presence of Immigration and Customs Enforcement (ICE) agents on campus. As a general rule, ICE agents do not carry out arrests, interviews, or searches on college campuses. But, even their presence at recruitment events can cause stress and anxiety for undocumented students.
Prospective students can save money by enrolling online as some schools provide the same tuition rate to all online students, regardless of location. In addition to lower tuition rates, online students can save money by living at home, which eliminates campus housing fees and the cost of moving to a new city to attend school.
Remote learning also allows students to fit education around work and other responsibilities. This can be invaluable to students who rely on an income or need to attend school outside of traditional hours.
The ability to save money, complete coursework on a flexible schedule, and stay close to home are benefits that all online students can appreciate. But for undocumented students trying to obtain an education while navigating immigration policies that are constantly changing, the option to stay close to family and other support systems is a huge benefit.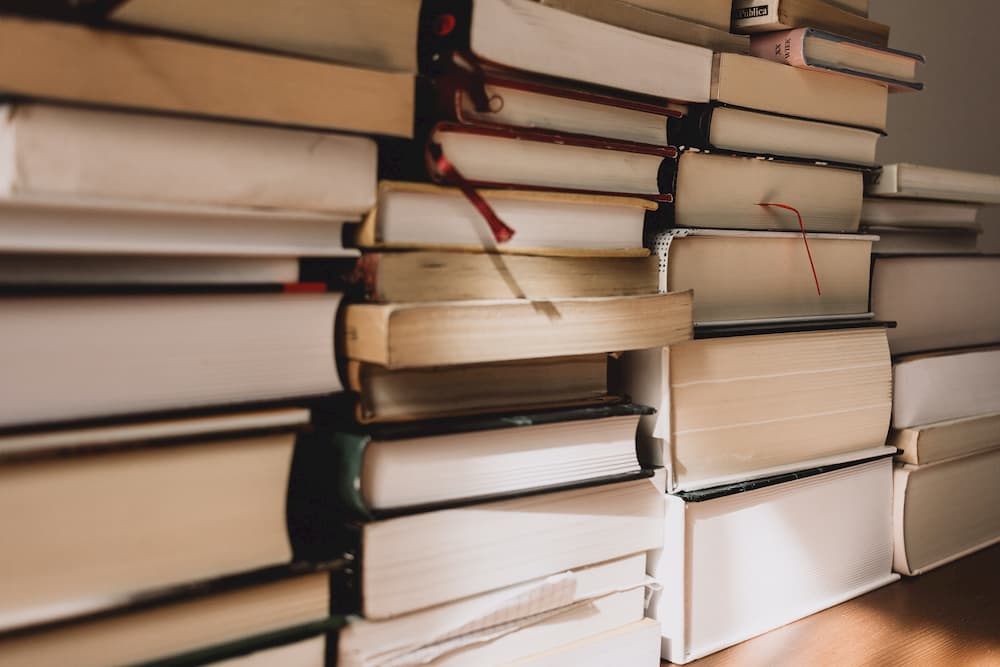 How Do I Choose an Online School That's Right for Me?
As schools and universities expand their online options, the resources and services available for online students continue to grow. Here are a few key things to consider when choosing a school.
Programs available: Some schools offer many online options, while others are limited to just a few programs. We've compiled a list of accredited online schools available by program that may be useful to students. The list includes student reviews and Return on Investment (ROI) data.
Acceptance policy: Schools set their own policies on whether or not they accept undocumented students. Some online schools have clear policies encouraging undocumented applicants, while others may not publicly state theirs. You may need to contact schools for information on application requirements and acceptance policies.
Student resources and support: Online schools have varying levels of student support and resources, and the shift to virtual learning during COVID-19 has increased the availability of online services. Some things to look for include bilingual advisors, counseling or mental health resources, technical resources, legal services, sanctuary campuses that adopt policies to protect undocumented students, and student groups and clubs dedicated to first-generation, LatinX, undocumented students, and students of color.
In-state tuition: Some schools offer in-state tuition for all online students, regardless of where they live. This provides a lower-cost option for those who may not have access to in-state tuition in their home state due to their citizenship status.
Campus and school culture: It is important to have peers, mentors, and advisors that understand and represent your experience. Undocumented students may feel more comfortable in a school with a diverse student body and diverse faculty members. Seeking out a university that has designated support systems in place for minority students or clear policies welcoming undocumented students can be a good indicator of the campus culture. Information about faculty members is often available on a school's website. While it is important to have a community that you can relate to, students should never feel like they have to disclose their immigration status to anyone.
Undocumented students as international students: Some schools accept undocumented students as international students, which means tuition rates will typically be much more expensive. These schools may require you to pass an English language proficiency test if you speak English as a second language. This is usually not required for students who graduated from a school that primarily speaks and teaches in English.
How Can Undocumented Students Pay for College and University?
Undocumented students face unique challenges when figuring out how to pay for college. Students without citizenship or immigration status are not eligible to receive federal financial aid or loans, and many states don't provide them with financial aid, either.
Seven states do allow undocumented students to receive state financial aid: California, Colorado, Minnesota, New Mexico, Oregon, Texas, and Washington. To apply for state financial aid, students may need to fill out the FAFSA, even though they do not qualify for federal aid. Students will need a social security number (SSN) to fill out this application, which undocumented citizens can only obtain through DACA. If parents do not have an SSN, they should use 000-00-0000 when filling out the FAFSA form.
Students without SSNs will likely need to fill out the state application form for aid from their state. Click on your state in the paragraph above for more information, or contact the financial aid office at the school you plan to attend to find out how to access state funds.
In-State Tuition for Undocumented Students
Arizona, Georgia, and Indiana have laws preventing undocumented students from qualifying for in-state tuition rates, putting higher education out of reach for many.
At least 19 states allow undocumented students to pay in-state tuition, usually if they graduated high school or earned their GED in that state. For students who do not qualify for in-state tuition, there are a number of online schools that offer in-state rates to all online students, regardless of their home state. Undocumented students can also use our lists of the best and most affordable online programs, where we make it easy to compare the cost of online programs using out-of-state tuition rates to help students find a school that fits their budget.
Scholarships
Most undocumented students rely on scholarships and other support programs to help them pay for school. There are a number of foundations and organizations working to increase access to higher education for undocumented students. TheDream.US partners with more than 70 schools and organizations across the country to support undocumented students in their pursuit of higher education and provides scholarships to thousands of DREAMers each year. Each of their partner schools encourages undocumented students to apply and works to provide them with specialized resources and support.
Some other scholarships for undocumented students include the Hispanic Scholarship Fund, the National College Match for low-income students, and the Golden Door Scholars award for undocumented students who don't qualify for state aid.
Many schools offer scholarships for undocumented students, low-income students, and students of color as well. Students should apply for any aid they qualify for and only rely on private loans as a last resort to reduce the amount of student debt they'll owe after graduation.
Support and Resources for Undocumented Students
From working to support themselves and their family to handling legal issues, undocumented students face many unique challenges in their lives. Because of the specific barriers undocumented students face, there are some critical resources they should keep in mind when choosing an online school. It can be harder to access services when you are not on a physical campus, and seeking out a school with comprehensive remote services will make accessing them much easier.
Mental health and counseling services are among the most important and most common resources offered by colleges and universities. Look for a school that offers virtual sessions.
Bilingual advisors are helpful for students who speak English as a second language. This is not as commonly offered but may be available upon request.
Schools that serve larger populations of undocumented and minority students may have designated advisors for DREAMers.
Career services are a great resource for students that are often underutilized. These are especially important at online schools, as many students who pursue an online degree are working adults with specific career goals.
Access to health centers is also a key benefit of attending college or university, and it can be difficult to find online schools that offer comparable services. Check for schools that offer health insurance or other cost-effective options for online students.
Student groups for undocumented students, LatinX students, first-generation students, immigrant students, and students of color can be a great way to build community. Take a look at the online student groups and clubs available on school websites.
Some schools offer free or discounted legal services for students or can connect them with similar resources in their communities.
Those who need extra academic support can take advantage of tutoring services, including online math and writing centers, available at most schools.
Here are some other websites that can help you navigate choosing, applying, and paying for college as an undocumented student: