What Is a Major, Minor, or Concentration?
Deciding which college to attend requires a ton of research and work on your part, but there are plenty more decisions to make from there. For example, you'll need to decide whether to earn your bachelor's degree on a college campus, pursue your studies online, or complete your degree at a school that uses a hybrid approach. You also have to decide the exact courses you want to take, as well as the degree you hope to earn in the end.
As if that wasn't enough, you'll encounter even more decisions to make after you decide on a school and degree. In fact, you'll have to decide whether you want to pursue a college minor, as well as whether you want a degree program that incorporates a specific concentration. This part can be confusing, especially if you don't know the difference between a major and a minor or what a concentration in college means.
Let's break down these terms as much as possible, starting with the definition of a college major and the differences between major vs. concentration.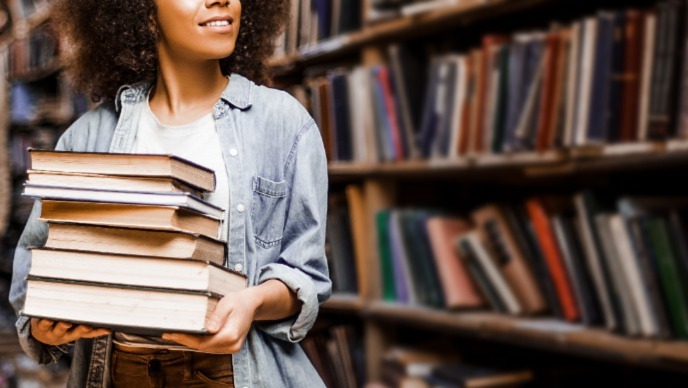 Online Programs You May Be Interested In
Advertisement
Southern New Hampshire University Online
Annual Tuition: $9,600
153 Programs (view all)

Arizona State University
Annual Tuition: $19,398 - $29,428
305 Programs (view all)


What Is a Major?
Generally speaking, a college major is the type of degree you earn at graduation. Because your college major is the area of study you're ultimately focusing on, many of the courses you take during your degree program will tie back into your major's field of study.
Not to make this too complicated, but you should know that some students choose to pursue two majors at the same time, which is called getting a dual major. Some colleges even let applicants choose or "create" their own college major.
Either way, you should know that your college major is, simply put, what you're there to study. If you're planning to become a nurse after college, for example, you would major in nursing. If you want to become an accountant, you would major in accounting.
Search our Degree Guide Hub to explore the majors you're interested in pursuing.
What Is a Concentration in College?
A concentration is an area of focus you can choose to study that relates to your college major. However, you should know that not all degree programs offer concentrations, and that concentrations can vary for the same degree, depending on the school you choose.
For example, Colorado State University offers a degree program in Agricultural Biology, with concentrations available in Entomology, Plant Pathology, or Weed Science. Another option at the school includes their History major option, with concentrations in General History, Language, Digital and Public History, Social and Behavioral Sciences, or Social Studies Teaching.
Concentration in College
College Major

Describes the degree on your diploma
Majors typically consist of 25% or more of total hours required to earn an undergraduate degree
College majors are required

Lets you focus on an area of study related to your major
Concentrations typically account for at least 30% of major requirements
Concentrations are not a requirement for many degree programs
What Is a Minor?
A college minor is a second area of study that does not have to relate to your major. This makes a minor unique from a concentration since concentrations are in subject areas that pertain to the degree you plan to earn.
As an example, you might decide to major in Business Administration, with a minor in Biology.
Of course, you could also do the opposite with a major in Biology and a minor in Business Administration.
While you don't have to declare a minor to earn a college degree, doing so can help you gain valuable information or earn credits that might apply to a graduate degree. Choosing a minor can also be a good option if you can't decide between two somewhat unrelated fields of study and prefer to go with both.
College Minor
College Major

Describes the degree on your diploma
Majors typically consist of 25% or more of total hours required to earn an undergraduate degree
College majors are required

Describes the degree on your diploma but comes after the major as an addition
Minors typically consist of 15% or more of total hours required in an for an undergraduate degree
College minors are not required
Are Concentrations and Minors a Good Idea?
At the end of the day, choosing to pursue a major with a concentration or a minor in addition to a major is a personal decision. If you are interested in more than one field of study, however, these options can help you include more topics you're interested in under the umbrella of a single degree program.
That said, there are a few considerations to keep in mind before you pursue a minor in addition to a college major. For example, a minor can distract you from the courses you're taking related to your college major, and it can require you to take more classes overall. Not only does this require more study time and more time in the classroom, but taking additional college courses can increase the costs of higher education, too.
Then there's another issue — analysis paralysis. Picking a degree program is hard enough without having to also decide on a minor or a concentration.
From there, you can decide if pursuing a major with a concentration makes sense for your goals or if the school you're interested in offers a minor that can help you attain the knowledge and skills you're after. With some research and planning, you're bound to find the perfect study plan for where you want to be.
Related Articles
Dual Degree vs. Double Major: What's the Difference?
Learn all about dual degrees and double majors and find out how they're different, how to decide which is right for you, and what to look for in a program.
Higher Education Terminology Glossary
This glossary of college terms has common higher education words and definitions to help you navigate college and learn the difference between similar terms.