LinkedIn Tips for College Students and Recent Grads
LinkedIn may seem like social media for older adults, but this powerhouse networking site is great for college students and recent graduates, too. Whether you're looking for an internship to gain some work experience or hoping to land your first entry-level position just after graduation, LinkedIn is an ideal job hunting tool.
Launching your job search can be broken down into three main steps: First, you'll create an online profile that makes a positive first impression on recruiters and hiring managers. Next, you'll start making connections with other LinkedIn members in your field. And finally, you'll use LinkedIn's powerful search engine to identify prospective employers and find new jobs.
1. Create an Attention-Getting Profile
Your LinkedIn profile has the potential to catch the eye of hiring managers and recruiters, even if you don't have a lot of work experience. These suggestions may help you create a personal brand that stands out from the crowd.
Upload a headshot photo that makes you look like a mature professional. It's okay to use a photo shot by a friend or family member, just as long as your pose, smile, and clothing look appropriate. Make sure your face is clearly visible, taking up the majority of your profile picture.

Write an informative headline featuring several keywords. Use this short statement to quickly communicate what type of role you're seeking, including a particular industry if that's relevant. LinkedIn headlines for college students may look something like "Marketing student aspiring to become content strategist for fashion brand" or "MBA candidate seeking logistics or operations management position."

Expand on your educational achievements. In addition to the degree you're about to earn or have recently completed, include impressive details such as your GPA and any honors you've achieved. Be sure to include any licenses or certifications if you have them.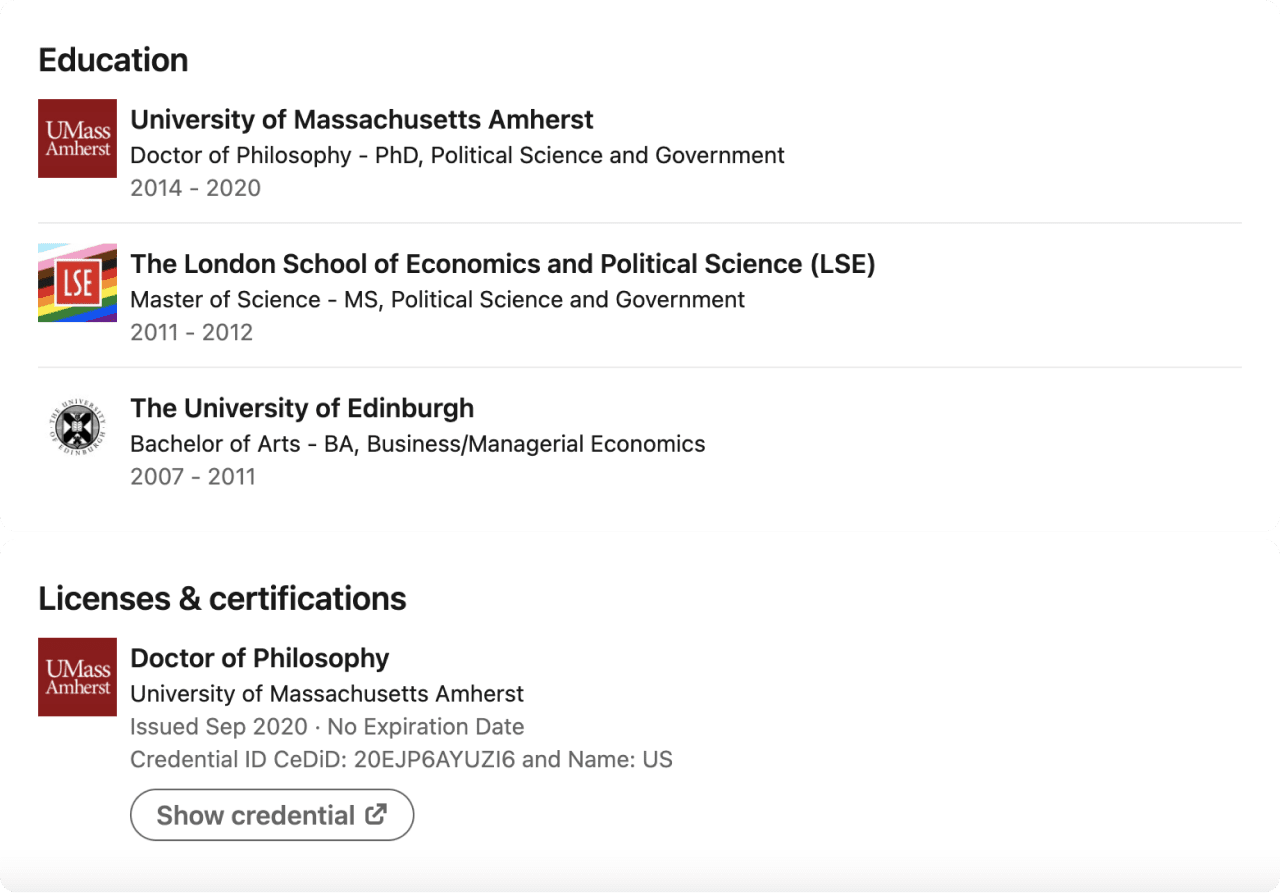 Develop a strong professional summary in the About section. You can write up to 2,000 characters, which is about 300 words, but it's okay to keep it short if you have limited work experience. Use this space to describe your career goals, what you've accomplished so far, and a few of your personal characteristics. Write as if you're interviewing with the hiring manager of your ideal job.

List your work experience in reverse chronological order. Starting with your most recent job, list the company, your title, dates of employment, and other pertinent details. Under each item, make a bulleted list of your primary responsibilities and especially any specific or measurable achievements. Be sure to include internships and volunteer work.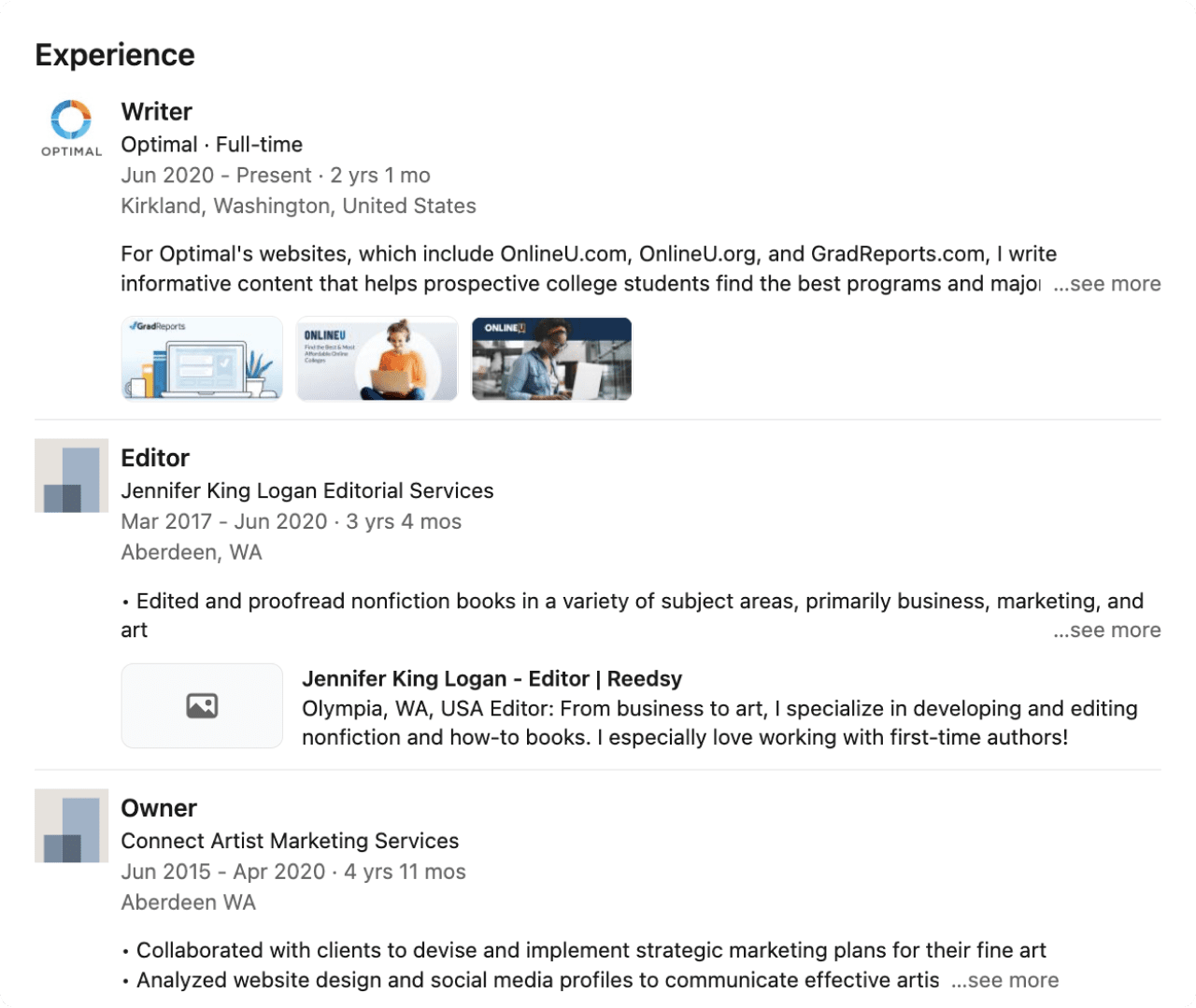 Load up the skills and expertise section with keywords. This is an ideal place to describe both technical skills and soft skills, and look for opportunities to insert keywords and phrases that recruiters and hiring managers in your desired industry search for while you're at it. For example, you could mention software or equipment you've been trained to use, as well as qualities like "collaborative," "flexible," and "detail-oriented." Experts say you should list at least 10, but you can include as many as 50. Use the LinkedIn skills assessment tool if you need help identifying key skills.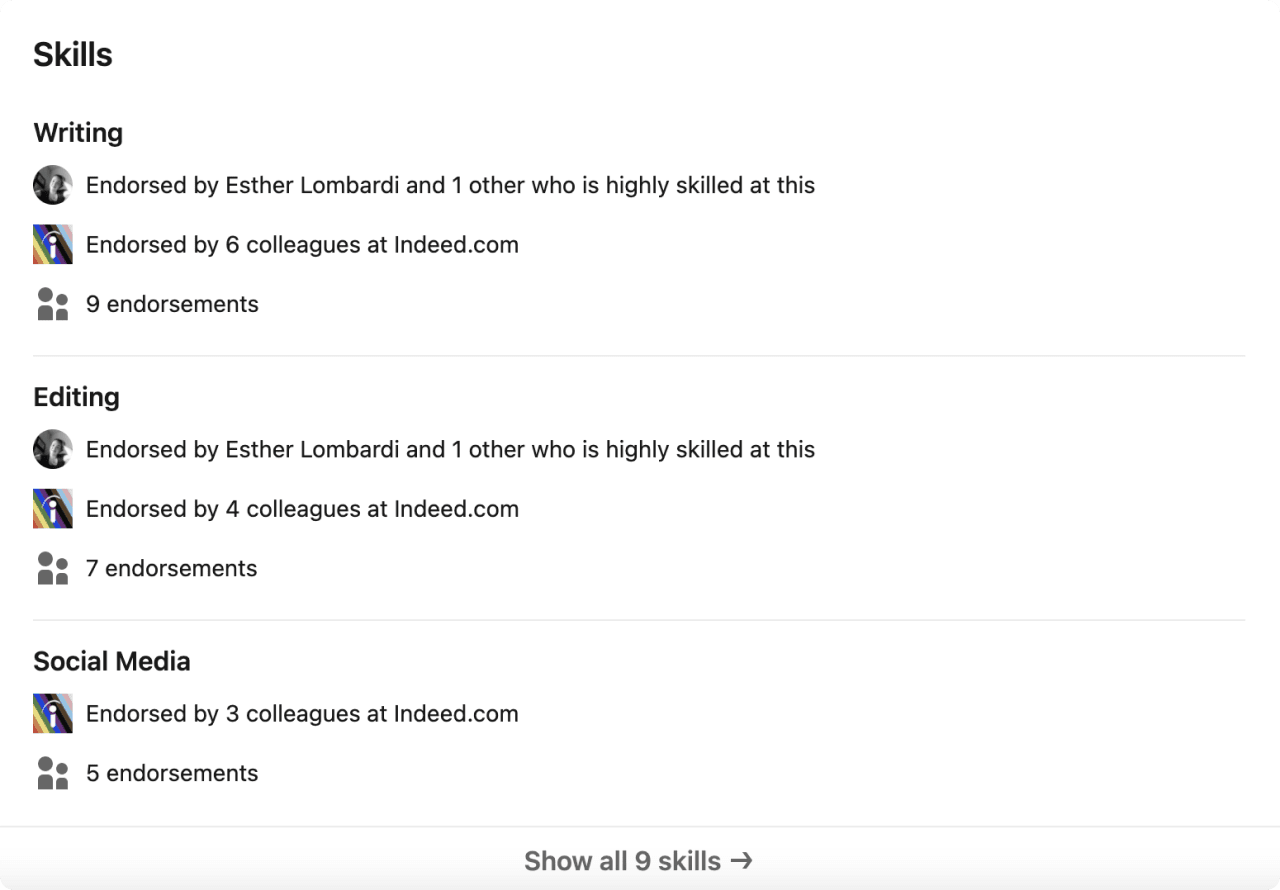 Request recommendations from others. The best recommendations come from managers you've worked with in the past, but comments and endorsements from previous co-workers, coaches, and professors who can highlight your skills and abilities are also valuable.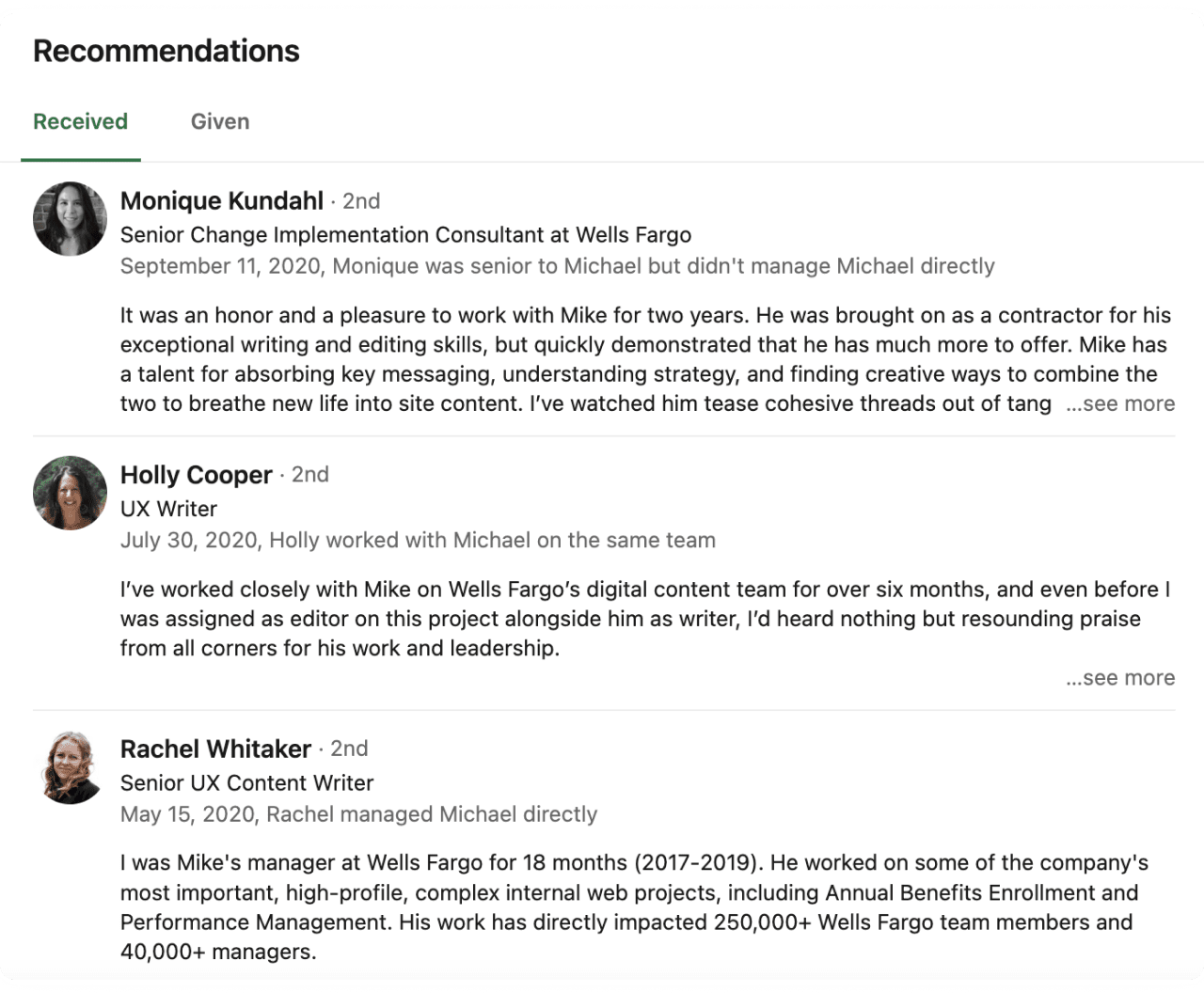 Provide examples of your work. Both in the experience section and the featured section, you can link to relevant examples of your skills. These could be projects from your recent college experience as well as professional items from previous jobs.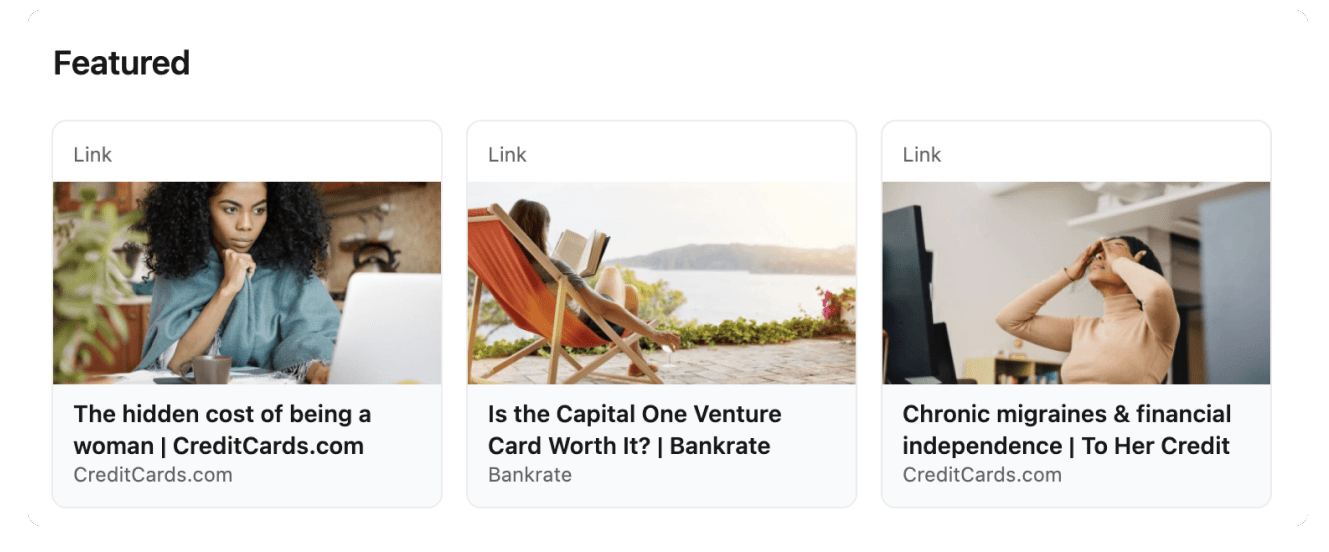 Set your LinkedIn profile to "public" and create a unique URL for your page. You can use this URL on your email signature, resume, and applications to draw more attention to your profile.
2. Build Your Professional Network
Once you've built out your profile, it's time to start establishing connections with like-minded professionals. Your goal is a minimum of 50 connections to show that you're actively involved in your profession, and you'll want to keep adding new connections as time goes on. Just remember that networking is as much about offering assistance as it is asking for help, so practice these tips for building relationships with others.
Be strategic in connecting with individuals. In addition to connecting with people you know — such as former classmates and co-workers — you can request connections with people you don't know but may be helpful to you. With a little research, you can identify other professionals who hold the type of job you're seeking, who work at companies where you'd like to work, or who are alumni of your university.
Customize your connection invitations. Instead of using the generic LinkedIn invite, write something personal to explain why you're asking to connect. For example, you could write, "I recently graduated college with a degree in chemistry, and I'm hoping to become a materials scientist like you. I've enjoyed reading your informative posts. Would you like to connect?" Most people are happy to expand their networks in this way, too.
Join and participate in LinkedIn groups. There are hundreds of professional networking groups within LinkedIn, and there's bound to be a handful related to your desired occupation, college, and other professional interests. Periodically dropping in on these group discussions among LinkedIn members allows you to learn what's happening in your industry or occupation. It also helps you identify group members to invite to join your network. An added bonus is that your groups show up on your profile, reinforcing your professional image to anyone who views your page.
Interact with others by posting regularly. The best way to build a presence on this social media platform — and to be helpful to others — is to post relevant information often. LinkedIn posts can describe personal activities such as events you're attending or projects you're working on, or they could promote studies, white papers, and articles that others have written about your industry or job. Aim for three to five posts per week, and try to include some type of image if you can to draw attention to your post. Also look for more opportunities to add insightful comments to the posts that appear in your feed.
Stay active on LinkedIn, even when you're not job hunting. Even if you've landed a great job, keep posting, sharing information, building connections, and providing recommendations to appropriate contacts. By being useful to others in your network when you don't need them, they'll be more likely to assist you with your next job search when you do need them down the road.
3. Launch Your Job Hunt
One of the biggest advantages of using LinkedIn to land a job is that the job hunting function works both ways. In other words, not only can you use this platform to identify companies you'd like to work for, there are hundreds of recruiters and hiring managers on LinkedIn looking for qualified candidates to fill open positions. Here are several pointers for discovering potential job openings.
Consider using the #OpenToWork frame on your profile photo. If you are unemployed or openly looking for a full-time job in your field, this may be a way to let recruiters and others know you're available. However, it's not necessary if your profile has been optimized to attract hiring managers using the tips above, so think through the pros and cons of this step before implementing it.
Create and upload a PDF of your resume. In addition to your online resume embedded in your profile, you should include a traditional resume formatted in the standard 8 ½" x 11" size that recruiters and hiring managers can download and/or print out. Make sure that all of the company names, job titles, dates, and other details match your embedded resume exactly.
Use the search tool to research companies in the fields or industries you're interested in. Many organizations have a company page that provides all kinds of useful information for job seekers.
Use the LinkedIn Jobs tool to search for openings. A great way to start is by inputting the job title you'd like to land. If there are several options, conduct additional searches for all of them. You can also use filters such as location, date posted, and remote work to narrow down the search results. Some job opportunities that come up in your search may align with your preferences more closely than others, so apply to all those you think may be a good match. You can save your searches, too, which makes it easier to access the results again at a later time.
Consider how you want to apply to LinkedIn job opportunities. If you wish, you can apply another filter to your job search, which is "Easily Apply." This filter will show you only the jobs you can apply to directly through LinkedIn. This step does make the application process easier, but it may eliminate some job openings that could be perfect for you.
Flip the "Job Alert" toggle switch on. LinkedIn will notify you whenever a new opening is posted that may fit your job criteria.
Commit to a daily job search routine. There's an old saying that "finding a full-time job is a full-time job." Fortunately, tools like LinkedIn can make the job hunting process a bit more streamlined and effective, so make it a part of your routine to maximize your chances of success.
LinkedIn Is for Students
With millions of professionals in every field and industry using this social networking platform, LinkedIn is definitely the place for college students and recent college graduates to be. It's easy to set up an impressive profile that reflects your personal brand, make dozens of valuable LinkedIn connections, and share content that lets colleagues know about your professional interests. It may take some time, but LinkedIn just may be the key to connecting with the best potential employers and landing the job of your dreams.
Related Articles
How to Make the Most of Your Internship Experience
Interviews are valuable experiences to pursue while in college. Our guide uses expert advice to explore how to make the most of yours!
Our Best Job Interview Tips for College Students
We've gathered the best job interview tips for college students from experts in job hunting. Read on to learn more!