How Much Do College Applications Cost & How to Save
Colleges and universities often charge you a processing fee when you submit an application. These fees can run anywhere from $30-$90 per application, which can add up to hundreds of dollars depending on the number of schools you think you might like to attend. Fortunately, there are a number of ways you may be able to save money on applying for college.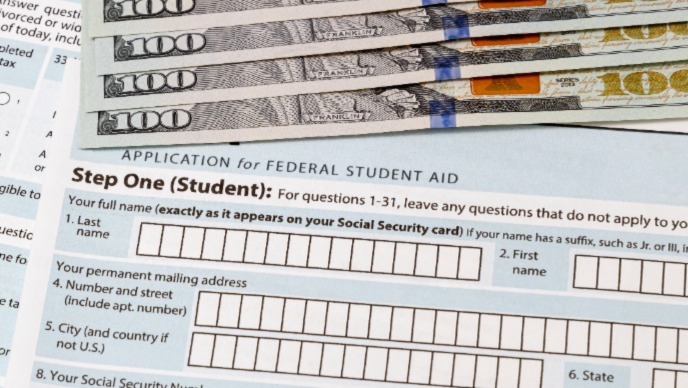 How Much Do College Applications Cost?
How much college applications cost generally varies by the type of school. Colleges charge these fees partly to accommodate their expenses in processing applications and partly to ensure that only those students who are genuinely eligible and serious about attending the school apply.
It's not surprising, then, that the most prestigious colleges, like Stanford, Harvard, and Yale, have the highest fees, typically in the $80-$90 range. State-run schools, such as the University of California or the University of Texas, often charge application fees of $60-$75, while many smaller colleges require lower fees of $30-$50.
Since organizations like College Board recommended you apply to six to eight schools, those fees can add up quickly.
How to Save on College Application Fees
Since college application fees are generally not refunded regardless of whether an applicant is accepted, applying to college can result in a hefty initial investment of at least $300 and possibly upwards of $1,000. But prospective college students should not be discouraged from the college application process because of fees. There are five ways you may be able to reduce or avoid paying application fees altogether.
Choose the Schools You Want to Apply to Wisely
Perhaps the most obvious way to reduce your initial investment is to narrow down your list of schools before you start applying. While the College Board recommends a minimum of six colleges, other experts suggest applying to 14 or more, which could add up quickly. Make sure you research your college choices thoroughly before selecting several "reach," "match," and "safety" schools. Only invest in those schools you believe will be a good fit for your goals and preferences.
Request A Fee Waiver
Admissions counselors at most colleges don't want the application fees to be a deterrent for qualified applicants, so many schools will waive the fees for students in certain circumstances. If you're still in high school, your guidance counselor may be able to assist you in getting fee waivers at your desired schools. Returning adults should contact each school's admissions office to determine if fee waivers are available and under what conditions.
Students who can demonstrate financial need are usually granted a fee waiver. Some schools also waive fees for students who have previously provided some type of community service, perhaps through the military, AmeriCorps, Peace Corps, or Teach for America. Students who have been recognized for their academic excellence by a national honor society or scholarship fund may also be eligible for a waiver.
Obtain A Waiver On the Common App
Many schools have streamlined the college admissions process by partnering with application services that enable applicants to fill out one application form, which then gets submitted to multiple colleges. The most popular of these services is the Common Application, which is accepted at about 900 schools, but other services include the Coalition Application, the Common Black College Application, and ApplyTexas.
Despite the fact that applicants only fill out one form through the Common App, they are charged a fee for each school to which they are submitting their applications. The fees are determined by the schools, so again, even if you're applying to a handful of schools, your fees could still total several hundred dollars. The good news is that schools still typically waive the fees for eligible students, so if you meet one or more of the schools' qualifications listed above, simply check the box for a fee waiver on the application form.
The fee structure is the same when you use the Coalition for College application service. The Common Black College Application, however, charges a flat fee of $20 for submissions to any of the nearly 70 HBCU member schools.
Take Advantage of "Free" Application Periods
In an effort to encourage more applicants, almost every state sponsors a period of one week to a couple of months during which fees for applications to state-run colleges are waived. These periods usually take place in September or October, when many schools are also encouraging prospective students to apply for financial aid through the Free Application for Federal Student Aid, or FAFSA. High school students can check with their school counselors for more information, and returning adult students can contact state schools to determine if and when they have a fee-free application period.
Apply To No-Fee Colleges
If your financial circumstances are truly restricted or you simply object to paying application fees, you may consider applying to schools that don't charge prospective students to apply. Nearly every state has at least one school that doesn't require application fees. These are often smaller schools, and sometimes they are supported financially by other institutions, such as religious organizations. Oklahoma Baptist University, the University of Scranton (PA), the University of Houston-Victoria (TX), Eastern New Mexico University, College of the Ozarks (MO), Tulane University (LA), and Indiana Wesleyan University are just a few of the many application fee-free colleges.
The Bottom Line
The cost to apply to college can add up quickly, but don't let application fees for colleges stop you from taking the first step on your education journey. With a little research through your high school guidance counselor or the admissions offices at the colleges you hope to attend, you may be able to minimize your college application costs.
Related Articles
College Planning
These guides provide all the information you need about planning for college – from your applications through choosing the best program or school for your goals.
Everything You Need to Know About the Common App
This Common App is a key tool for applying to multiple colleges. Here's everything you need to know about acceptance and more.