When to Consider Regional Vs. National Accreditation
Accreditation is a complicated topic that confuses many prospective students, whether they're seeking their first postsecondary degree or their fourth.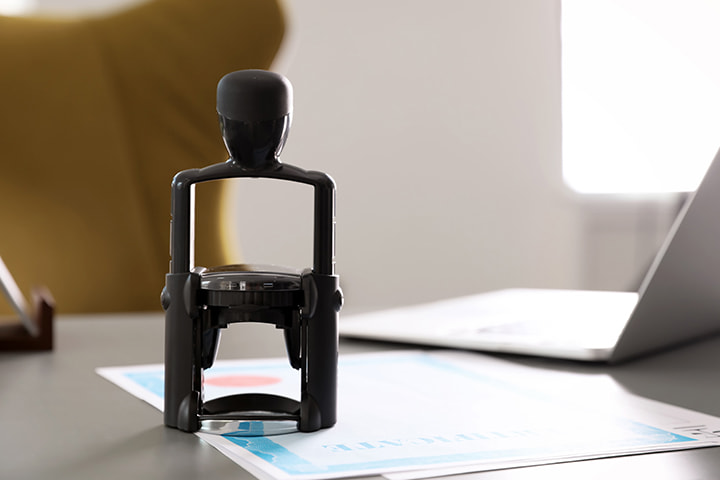 ---
Applicants should understand the characteristics of the two types of accreditation that colleges receive — regional and national — because each type can have different effects on the student's academic and career outcomes.
---
The word accreditation refers to two things:
The process of participating in a quality review by a recognized, independent accrediting agency.
The stamp of approval that these agencies confer on a school or academic program.
Institutions of higher education and individual programs undergo the accreditation process voluntarily for several reasons, all of which help colleges market themselves to students.
First, accreditation provides a testament to academic quality.
Second, earning accreditation allows schools to participate in federal financial aid programs, which lets many students attend college at a lower or deferred cost.
Finally, individual departments seek programmatic accreditation because employers in their specialty may prefer to hire graduates of such programs.
On this page, we set aside programmatic accreditation in favor of discussing institutional accreditation, which agencies grant to a school as a whole. We give detailed information about regional accreditation, national accreditation, and the major differences between the two.
How Does Accreditation Work?
Each accrediting agency has different processes, but most of them take the same initial steps. Whether regional or national, an accreditation review begins with a self-study. College officials assess how well their institution meets the accreditor's standards for faculty qualifications, curricula, student outcomes, resources and services, and financial health.
After the self-study, a team from the accrediting body visits the college to see the school's processes for themselves and conduct a peer review. This group consists of professors and administrators with no connections to the institution under review, which reduces the likelihood of conflicts of interest. After the site visit, the team decides whether to grant accreditation and issues a public report stating its decision. Each college that earns accreditation must undergo periodic review to maintain its credentials, at intervals specified by the accreditor.
What Is Regional Accreditation?
Regional accrediting agencies exclusively review academic institutions. Most experts acknowledge these agencies' standards to be higher than those of national accreditors, although it's difficult to find specific data on what the standards are. The Council for Higher Education Accreditation (CHEA) is a non-profit group that recognizes seven regional accrediting bodies in the U.S. and its territories. Each regional accreditor has historically been responsible for accrediting schools that confer associate, bachelor's, master's, and doctoral degrees in six geographic areas.
In the past, colleges in these six regions could only ask their local accreditor for a review, but a new policy in 2019 changed that. Now a college can approach any regional accreditor across the country, though no schools have done so as of 2022. Some experts contend that this new arrangement is a better reflection of a networked reality: Regional bodies accredit traditional schools that offer at least some online degree programs, so a student in Florida could theoretically attend an NWCCU-accredited institution without leaving the state.
Regional accreditation is an ongoing process and agencies periodically review each school. A review's outcome is never guaranteed — accreditors have been known to reverse both positive and negative decisions on subsequent reviews.
What Is National Accreditation?
True to their name, national accreditation agencies review schools nationwide rather than regionally. They focus on a particular subject domain or course delivery method, such as biblical education or distance learning. Some of the common traits among nationally accredited schools are higher acceptance rates, lower average tuition fees, and more flexible payment plans.
Although regional accreditation standards tend to be more academically rigorous, that doesn't mean nationally accredited schools don't provide a high-quality education. These schools simply tend to focus more on serving specialized interests. The U.S. Department of Education (USDE) and CHEA recognize many agencies that accredit particular types of institutions. The three major categories for national accreditation are:
Career-focused and trade schools
The vocational and technical schools in this category usually train students in specific skills and require very few, if any, liberal arts or general education courses. The Accrediting Commission of Career Schools and Colleges is one agency that reviews career schools.
Schools with a religious affiliation can earn regional accreditation, but institutions that teach from a religious perspective — including those that train clergy — typically seek accreditation from national agencies such as the Association of Institutions of Jewish Studies or the Commission on Accrediting of the Association of Theological Schools.
Fully or primarily online colleges
The Distance Education Accrediting Commission accredits schools that offer more than half their courses via distance learning. These are usually private education institutions but can be non-profit or for-profit. The commission reviews the same academic criteria as regional accreditors but doesn't concern itself with a school's campus facilities, if it has any.
Many private online colleges, including for-profit schools, receive national accreditation through DEAC. However, it's possible for a primarily online school to seek regional accreditation rather than national. In most cases, these colleges are formerly campus-based institutions that moved to a mainly online model but kept their relationship with their regional accreditors — Thomas Edison State University is one such school. However, some schools that began as distance learning institutions, such as American Public University System, have transitioned from national to regional accreditation.
What Are the Main Similarities and Differences?
Because regional and national accreditation are not equivalent, it's helpful to understand how each might affect your academic future and career path differently. Below, we've outlined several important factors to consider.
Financial Aid
This is one aspect that national and regional accreditation have in common. You must attend an accredited school to qualify for federal financial aid, but both regional and national accreditation are often acceptable. State and private aid sources also typically require accreditation but can decide whether this needs to be national or regional.
Most schools list their accreditation status on their websites, but it's a good idea to confirm any claims they make.
Most schools list their accreditation status on their websites, but it's a good idea to confirm any claims they make. You can check that a school is accredited by one of the regional, national faith-related, or national career-related accrediting organizations that CHEA lists. You can also contact the college's financial aid office to find out which types of aid the school accepts. Even some accredited colleges choose not to participate in federal student aid, so it's a good idea to double-check before committing to a degree program.
Transferring Credits
One area of divergence is credit transfer. Regional standards for curricula and faculty quality tend to be more stringent than national standards, therefore regionally accredited colleges usually don't accept credits from nationally accredited schools. This is not always the case, however, as each school has the discretion to accept transfers on an individual basis. It's generally true that attending a regionally accredited school offers the best chance that you'll be able to transfer credits to another school.
Transfer of credit affects your ability to change schools in the middle of a degree — such as from one bachelor's program to another — as well as your ability to earn a higher degree later. For example, if you earn a nationally accredited degree and apply to a regionally accredited school to continue your studies, the school may not accept your degree. Student reviews at GradReports.com reveal the difficulties that students at nationally accredited schools have faced seeking acknowledgment of their previous coursework.
Future Employment
The type of accreditation may make a difference when it comes to getting hired. For most employers, the fact of accreditation matters more than whether it's regional or national. That is, these employers might require candidates with degrees from accredited schools but don't specifically ask for a degree from a regionally accredited school.
Of course, employers have wide discretion to accept whatever academic qualifications they want. Some student reviews highlight problems being hired because employers in their chosen field tended to prefer regionally accredited degrees. What's more, some programmatic accreditors will only certify programs within regionally accredited schools, which can affect alumni employment opportunities. For example, the Accreditation Council for Pharmacy Education requires schools to have regional accreditation before they can apply for programmatic accreditation. Therefore, because most pharmacy positions require candidates to have an ACPE-accredited degree, prospective pharmacists should plan to attend a regionally accredited pharmacy school.
If you know what you want to do for a living, spend time reviewing the accreditation requirements for your intended career. You can email professionals in the field, examine reports by programmatic accrediting agencies, and read job postings on sites such as Indeed or LinkedIn. You certainly don't need to decide on a major or career before enrolling in a degree or certificate program, but understand that attending a regionally accredited school will likely give you the most flexibility.
Related Articles
Regional vs. National Accreditation: What Is the Difference?
Find out why the distinction between regional and national accreditation was eliminated and how changes to institutional accreditation can affect you.
When to Consider Regional Vs. National Accreditation
Regional and national accreditation are not equivalent. Explore how each might affect your academic future and career path.