Is A Nationally Accredited Online Degree Worth It?
Is it worth attending a school with national — instead of the more common regional — accreditation? The answer depends on your goals for your education. Nationally accredited schools have their place and may provide a valuable educational experience for some students. However, because a school's accreditation status can have such a significant impact on your future, it's essential for you to understand how it relates to your college search.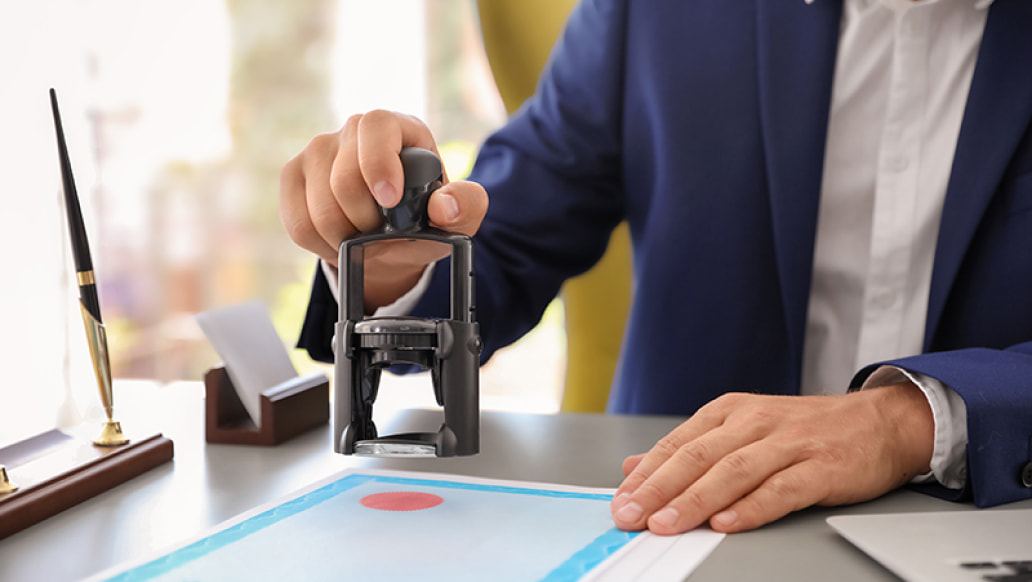 ---
Editor's Note: The distinction between national and regional accreditation was done away with in November 1, 2019. Former national and regional accrediting bodies are now referred to collectively as
institutional accrediting bodies
and can accredit schools regardless of geography.
---
In the higher education arena, the vast majority of schools are accredited by either regional agencies or national agencies. Although regional accreditation is often viewed as the more prestigious, it would be misleading to say that nationally accredited schools have little to no value or that they offer a poor quality education. The truth is that some types of schools — such as technical and vocational schools, faith-based colleges, and some fully online schools — are simply so different from traditional brick-and-mortar colleges and universities that they require a separate set of criteria for evaluation purposes. National accreditation agencies and their standards are designed to accommodate these differences.
For more information about this type of accreditation, check out our national accreditation resource, where you'll find a list of schools that are nationally accredited.
Measure Your Nationally Accredited Degree's Worth Across These Five Metrics
Many factors need to be taken into consideration when you're deciding whether a degree from a nationally accredited school is a worthwhile choice. For example, nationally accredited (NA) schools often have higher acceptance rates, lower to average tuition fees, and more flexible payment plans, which may influence your thought process. However, there are five key areas where accreditation can have far-reaching effects on your education and career, so the following list explains these issues in more depth and provides useful tips that may help you determine whether a nationally accredited school is right for you.
Many students begin their college education at one school and later transfer to another, hoping to take the credits they've already earned with them so they don't have to repeat coursework. However, most regionally accredited (RA) schools will not accept credits earned at a nationally accredited school in the belief that the academic standards at the NA school are less rigorous. You may find a few exceptions to this rule — some RA schools do accept NA credits — but it's fairly rare. On the other hand, most NA institutions will accept transfer credits from either RA schools or other NA schools.
---
Tip:
If there's any possibility you might decide to transfer to another school to finish your online degree program, you are probably better off enrolling in an RA school to start. You'll have a better chance of transfering a greater number of credits, and you'll have more schools to select from when you decide to switch. If you already know that you intend to transfer — for example, you plan to earn an
associate degree
at a two-year school and then finish your
bachelor's degree
at a four-year university — you should research the transfer credit policies at the four-year schools you hope to attend to ensure a smooth transition in advance.
---
Some people believe that federal financial aid programs, such as Pell grants or government-funded student loans, are only available to students attending regionally accredited schools. Conversely, some believe that financial aid is available no matter what type of school a student attends. The truth is that financial aid is available at both RA and NA schools, as long as the school is compliant with the federal government's Title IV guidelines that govern aid awards. Most RA schools and some NA schools meet this criteria.
---
Tip: If you plan to apply for financial aid, be sure to check with your top-pick schools — regardless of accreditation — to determine whether they offer financial aid before applying. A school's website should have several pages devoted to this if it's available.
---
A similar standard is often found when students apply to graduate school. Most regionally accredited schools offering master's and doctoral degrees only accept applicants who've earned bachelor's degrees at RA schools. Again, however, you may find some exceptions depending on the graduate school and the subject area.
---
Tip: Here, too, if you think graduate school may be in your future, you would open yourself up to more options by earning your bachelor's degree at a regionally accredited school. If an advanced degree is on your career path, research several possible graduate schools to determine their acceptance and transfer policies.
---
You may wonder if a degree from an NA school will be respected in the workplace. The answer most likely depends on your chosen career. In some fields, employers expect job applicants to have degrees from RA schools, and sometimes only from programs that have earned additional programmatic accreditation through professional organizations. In other cases, however, employers may be more flexible in their expectations.
---
Tip:
As this is one of the most important considerations, it's worth devoting some time to researching the answer for your particular situation. For example, you could contact the HR departments of several employers that hire graduates with your degree to determine what their policies are. There may also be a professional organization for your chosen occupation that could provide an answer. A
study by Northeastern University
found that employers increasingly recognize earned through distance education on par with traditional on-campus degrees, and specifically cited accreditation as an important factor.
---
People in some occupations, such as lawyers, teachers, and mental health therapists, are required to obtain licenses from the states where they work authorizing them to practice their profession. In many cases, states specify that applicants must have earned degrees at regionally accredited schools to qualify for licensure. But here again, there may be exceptions depending on both the state and the type of license in question.
---
Tip: In most cases, you can determine your state's licensure requirements by searching for your state licensing board's website. Most of these provide detailed information about licensing criteria, but if it's not readily available, the website will likely have contact information where you can request a list of criteria for the license you plan to obtain.
---
In Summary,
Is National Accreditation Worth It?
For some people, a degree from a nationally accredited school is worth the investment of time and money. Here's a recap of considerations that may help you determine the ideal type of college for your needs:
A nationally accredited college might be worth it for you if…
You want to learn a specific vocational skill or trade — such as medical billing and coding or auto repair — so you can enter the workforce quickly.
Your high school GPA falls below the minimum requirements of many regionally accredited schools but you still want to earn a college degree.
A nationally accredited college might not be worth it for you if…
You might transfer to another school or continue on to graduate school, and you want to retain as many regionally and nationally accredited options as possible.
You've chosen an occupation that requires state licensure, and your state's licensing board requires you to earn a degree from a regionally accredited institution.
The employers you're most likely to work for in the future require degrees from regionally accredited schools.
Your current employer offers a tuition reimbursement program, but only for employees enrolled in regionally accredited programs.
Ensuring Your Degree's Legitimacy and Avoiding Diploma Mills
Finally, you'll want to confirm that the accrediting agency is legitimate. There are some online colleges — often known as "diploma mills" — that claim to be nationally or regionally accredited when they actually aren't. To avoid getting trapped by a diploma mill or any other type of scam, search a government-authorized website such as the U.S. Department of Education or the Council for Higher Education Accreditation (CHEA) for accreditation status. Don't rely on the school's website as these scam schools will often list misleading or even fraudulent credentials.
The most reliable and up-to-date databases are the Database of Accredited Postsecondary Institutions and Programs and the Database of Institutions and Programs Accredited by Recognized U.S. Accrediting Organizations. These databases provide the type of accreditation and accrediting body for qualified institutions as a whole and for individual programs where appropriate. If you want additional information on a school's accreditation status, you can also contact the accrediting agency directly as that information is also on the site.
Related Articles
Accredited Non-Profit Online Colleges & Schools
View all of the non-profit colleges with online programs. Non-profit schools may offer lower tuition because their focus is on education, rather than profit.
Regional vs. National Accreditation: What Is the Difference?
Find out why the distinction between regional and national accreditation was eliminated and how changes to institutional accreditation can affect you.