Are Dual Degrees Worth It?
Dual degrees offer a time-saving and, at times, cost-effective way to complete two degrees concurrently. This fact alone can make them a worthwhile investment for many students — especially those who are committed to pursuing a graduate degree or are interested in studying more than one discipline.
However, while they come with obvious advantages, dual degrees may not be suitable for all students. In some cases, you may be better off pursuing a traditional bachelor's or double major. In general, a dual degree can be worth it if you want to distinguish yourself in a competitive job market with a unique educational background.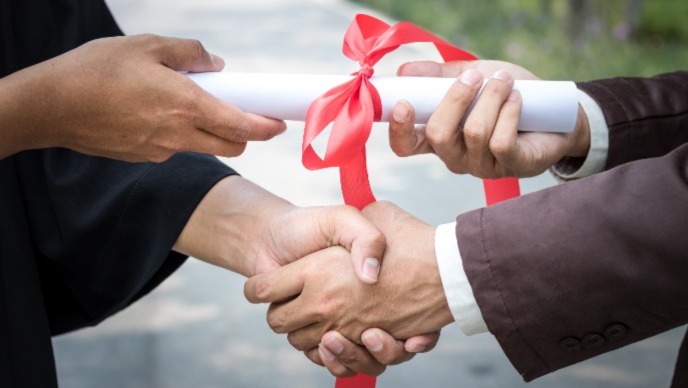 ADVERTISEMENT
Online Programs You May Be Interested In

Southern New Hampshire University Online
Annual Tuition: $9,600
156 Programs (view all)

Annual Tuition: $16,639 - $17,479
21 Programs (view all)

Annual Tuition: $17,800
195 Programs (view all)
---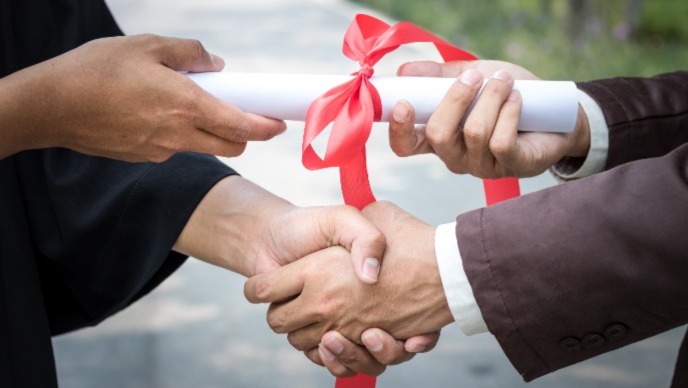 What Is A Dual Degree?
As the name implies, a dual degree program gives students the opportunity to earn two degrees in separate fields at the same time. Rather than being awarded with a single credential — say a BS in computer science — students receive two distinct degrees when they graduate. For instance, an individual enrolled in a dual degree may earn both a BS in computer science and a BA in linguistics. Aside from two bachelor's, some of these programs combine undergraduate and graduate credentials, while others allow students to pursue two master's degrees simultaneously.
Given this, dual degrees are different from traditional four-year undergraduate credentials. For one, they can require students to complete up to 200 credits and can therefore take longer to finish. Additionally, dual-degree students tend to take classes in separate departments or even different schools within their college or university. They may also have to apply separately to these departments and schools and be accepted by both to enroll.
Dual Degree vs. Double Major
Though they sound similar, dual degrees and double majors are actually quite distinct. While students enrolled in the latter track also study two disciplines and may complete additional coursework, they are nevertheless awarded a single, combined degree. A student double-majoring in psychology and criminal justice, for example, will receive a combined BA in Psychology and Criminal Justice. By contrast, dual-degree students earn two diplomas at once.
Furthermore, dual degrees are a specific kind of educational track that are often structured in terms of coursework, learning objectives, and timelines. Though students might be able to choose which two degrees they want to pursue simultaneously, they are often limited by their college or university to certain combinations of subject areas and diplomas. On the other hand, double majors offer more flexibility in the disciplines students can study and are usually based around an individual's interests rather than a specific set of program requirements.
Most Common Dual Degrees
Many colleges and universities offer dual degrees in specific areas. Usually, the combination of diplomas in a given program are meant to complement overlaps between different subject areas. This is to ensure that students both gain an understanding of the differences between the disciplines they're studying and learn how they may be applied together. However, some dual degree programs may also be based on two unrelated subjects.
Most Popular Bachelor's-Level Dual Degrees
At the bachelor's level, dual degrees typically combine a liberal arts education with training in the sciences. This makes BA/BS amalgamations quite common, particularly when it comes to pursuing a bachelor of arts in business along with a bachelor of science in engineering or Computer Science. However, schools also offer combinations between other disciplines, as well as various BA/BA and BS/BS programs.
Other dual-degree options at the bachelor's level include those that combine an undergraduate diploma with a graduate one. These programs are typically five years long and generally structured around two degrees within a single discipline. For instance, a popular choice in the field of nursing is a combined bachelor of science in nursing/master of science in nursing (BSN/MSN). Another is a dual degree which simultaneously earns students a bachelor of arts in business and a master of business administration.
Most Popular Master's-Level Dual Degrees
Dual degrees at the graduate level offer students the chance to combine a variety of different credentials. Many popular dual degrees in business include an MBA with either a master's in health informatics or information technology. In some cases, universities allow for much greater flexibility in their graduate-level dual degrees. For instance, students pursuing a Juris Doctorate at Rutgers University can combine their law degree with any doctoral, master's, or MBA credential. Other schools, however, are more restrictive in their dual degree programs. While they may allow students to pursue various degree combinations, these are typically limited to specific subject areas.
How Much Do Dual Degrees Cost?
Earning a four year degree can cost anywhere from $9,400 to $37,600 in tuition and fees, depending on whether you attend a private or public school. A dual degree program at these institutions will likely cost more because colleges and universities use per-credit hour tuition rates to determine fees. Those enrolled in a dual degree program complete far more than the typical 120-124 credits in a bachelor's degree, and therefore must often pay more for their education.
At the same time, while a dual degree may cost more in the short-term, it can qualify you for more employment opportunities over the course of your career and therefore result in a higher return on investment. Furthermore, completing an undergraduate/graduate dual degree can be cheaper than earning these two diplomas individually.
Are Dual Degrees Worth It?
It can be confusing deciding between a dual degree, double major, and a traditional bachelor's diploma. Each of these educational tracks come with their own advantages and downsides, so it's important to consider your personal and professional goals before deciding to enroll. In general, however, a dual degree may be worth it if:
You want a graduate degree
One of the best reasons to pursue a dual degree is if you're sure about earning a graduate diploma in the future. A program that combines a bachelor's and master's, for example, can save you valuable time and money. Instead of first completing an undergraduate education and then a master's separately — a process which can take six years or more depending on the time in between — a dual degree allows you to consolidate this process. BA/MA and similar tracks can typically be completed in five years of full-time study.
You're interested in an interdisciplinary education
Dual degrees are, by definition, interdisciplinary, allowing students to not only learn about two discrete areas of study but also gain an understanding of how they overlap and complement each other. This may be true even in cases where a student pursues a dual degree in two unrelated subjects, such as international relations and electrical engineering. If you aspire to broaden your academic knowledge, a dual degree may be the right choice for you.
You don't mind spending more time in school
While dual degrees may save you time earning two diplomas simultaneously, they typically take longer to complete. This is because students must take more coursework than in a traditional bachelor's or master's, spending several additional semesters meeting requirements for a degree in both subject areas. Rather than the typical four or two years, a dual degree can therefore take five years of full-time study or even longer. However, if you don't mind spending a few additional semesters in school, a dual degree can be well worth the effort.
You have a specific career path in mind
A dual degree can be an excellent choice if you have a specific career path in mind. For instance, if you aspire to work in health care management, an MBA with a master's in an area like health informatics can help you land the right job. Or, if you want a career as a nurse educator, a BSN/MSN may be the best way to equip yourself with the necessary knowledge and skills.
Though they can provide you with a valuable and unique education, dual degrees can also be quite challenging. Aside from potentially studying two disciplines at the same time, students might need to juggle classes in separate departments and meet many separate requirements to graduate. Moreover, dual degree program options can be limited depending on the school or university you attend. Many don't permit students to combine any two degrees, so if you want the flexibility to learn about two subject areas or your choice, a double major may be the better path.
Should I Get A Dual Degree?
There are several reasons to pursue a dual degree. Aside from helping you achieve specific career goals, such a program can improve your employability. However, you shouldn't choose a dual degree if you're solely interested in expanding your career options. In fact, there are traditional degrees — particularly in business and STEM fields — that can lead to well-paying jobs in growing sectors as well. You may want to consider a dual degree if, in addition to improving your career prospects, you have a genuine interest in earning diplomas in two separate fields of study.
Related Articles
2023 Best Online Bachelor's Degrees in Civil Engineering
If you want to earn your civil engineering degree online, explore our list of the best online degrees in this field and read about the degree in depth.
Dual Degree vs. Double Major: What's the Difference?
Learn all about dual degrees and double majors and find out how they're different, how to decide which is right for you, and what to look for in a program.