2020 Best Military-Friendly Online Colleges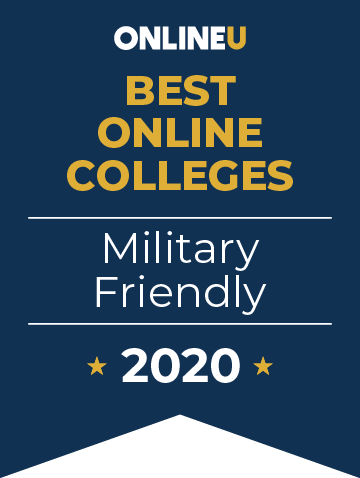 These 100 online military-friendly schools are dedicated to serving the unique needs of military service members, veterans, and their families. They all provide strong military communities and support networks for military-affiliated online students. Schools were ranked using an internal scoring system based on data from the government's GI Bill Comparison Tool, which provides information about Post 9/11 GI Bill benefits and Veterans Affairs approved schools.
The data points used in our scoring system for the following school rankings include the number of GI Bill students currently enrolled at the school, school participation in the Yellow Ribbon program and other government programs designed to serve military students, and whether the school has a dedicated point of contact for support services. View our methodology or learn more about the top 25 colleges below.
Top 25 Military-Friendly Online Colleges
This website offers school details to prospective students as an informational resource. The appearance of a school listing on this website should not be interpreted as an endorsement of the school by this site.