2023 Most Affordable Online Master's in Substance Abuse Counseling Degrees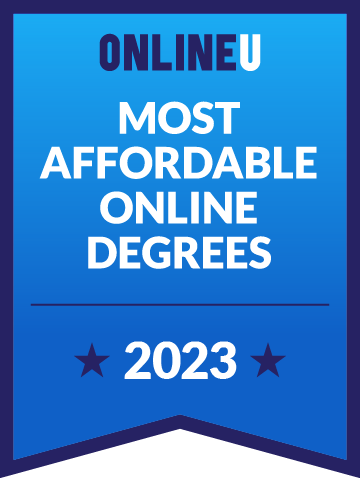 Substance abuse counseling master's programs help students prepare for a career as a private-practice mental health professional, an in-demand occupation according to the Bureau of Labor Statistics (BLS). In these programs, students learn how to assist individuals who are overcoming chemical dependencies and recovering from substance use disorders.
As you read more about this master's degree, you may notice that we use terms such as "addiction counseling" and "substance use counseling." Many mental health professionals are moving away from the term "substance abuse" to help minimize the stigma surrounding substance use disorders. However, many colleges and universities still use this traditional term, so we incorporate them all.
For more information on our rankings or manually collected tuition, see our methodology or learn more about us.
All tuition numbers were manually collected and verified
Rank
School

Locations

Annual Tuition

# 1
Fort Valley State University
Fort Valley (GA)

$4,993

# 2
Union College - KY
Barbourville (KY)

$5,100

# 3
Governors State University
University Park (IL)

$5,648

# 4
University of South Dakota
Vermillion (SD)

$7,057

# 5
Aspen University
Denver (CO)

$7,800

# 6
Eastern Washington University

Cheney (WA)

$8,381

# 7
Washburn University
Topeka (KS)

$8,505

# 8
Arizona State University
Tempe (AZ)

(and 4 others)

$10,497

# 9
New Mexico Highlands University
Las Vegas (NM)

$10,500

# 10
Crown College
Saint Bonifacius (MN)

$10,620
Overview of Online Master's Degrees in Substance Use Counseling
A master's program for substance abuse counseling is designed to prepare graduates to assess, counsel, and support individuals grappling with substance use disorders. This involves in-depth training in areas such as psychotherapy, human development, psychopathology, pharmacology, and ethics.
When you enroll in a substance use counseling master's program, you can expect to develop a variety of technical skills, such as the ability to conduct client assessments, create treatment plans, and understand the biochemistry of various substances. Along the way, you'll cultivate essential soft skills like empathy, active listening, and communication. The goal is to enable you to effectively interact with diverse populations, manage crises, and promote healthier lifestyles and coping mechanisms.
The programs often involve a combination of readings, case studies, group projects, and research assignments. For example, you may be asked to develop a comprehensive treatment plan for a hypothetical client, analyze case studies to determine effective therapeutic approaches, and write research papers on current issues and interventions in the field of substance use counseling.
Master's programs, which may require the completion of 30-36 credit hours, often take about three or four years to complete. To be accepted into most accredited master's programs, you'll need to have maintained a fairly high GPA while earning a bachelor's degree. Your bachelor's doesn't necessarily have to be in addiction counseling or a related field, but if not, you may need to take several prerequisite courses before you begin your program.
Common Courses
The curriculum for an online master's degree in substance abuse counseling varies by school. However, most programs include supervised practicum or internship experiences to provide students with real-world counseling experience. The following are some of the courses typically found in a program.
Principles of Addiction and Substance Use Disorders
In this course, students learn the foundational theories and models of addiction, including the physical, psychological, and societal factors contributing to substance use disorders. For some students who hold a bachelor's degree in substance use counseling, this may be a refresher course.
This course delves into the biochemistry of various addictive substances. Coursework explores how drugs affect the brain and behavior and the implications these effects have for treatment.
Counseling Techniques and Therapeutic Interventions
Often using role-playing and group learning activities, this course trains students in evidence-based counseling techniques and therapies. Some of the more common topics include Cognitive Behavioral Therapy (CBT) and Motivational Interviewing (MI), which are often used in substance abuse treatment.
This course emphasizes the importance of understanding and addressing cultural differences in counseling, helping students develop the skills to provide effective and sensitive treatment to diverse populations.
Assessment and Treatment Planning
Students learn to conduct comprehensive assessments of clients with substance use disorders, and to develop and implement individualized treatment plans based on these assessments. Coursework often involves case studies to give students an authentic understanding of this process.
Ethical and Legal Issues in Substance Abuse Counseling
Mental health professionals often encounter ethical and legal issues in their work. This course prepares students to navigate these challenges in their professional practice.
Funding an Online Substance Use Counseling Degree
Earning a master's degree is a significant financial investment, but there may be steps you can take to reduce the cost of your graduate education. This checklist may help you make some cost-saving choices:
Are you willing to earn your degree online? Distance education programs are not for everyone. However, some online degree programs — like those shown above — may cost less overall. Many colleges charge in-state tuition rates and even slightly reduced tuition rates for online students, no matter where they live. Also, as an online learner, you won't have to pay for on-campus room and board or for commuting to and from school.

Are you willing to attend a public university? National Center for Education Statistics data from the 2020-21 school year indicates that the average tuition and fees were $12,394 for an in-state student attending a public school and $26,621 for a student attending a private school. Opting for a public university could save you thousands of dollars.

Can you find an affordable place to live? Even if you choose to earn your degree through distance education, you'll still need to pay for housing, food, and other living expenses. Consider moving to an affordable place to live to minimize these costs while you're in school.

Are you able to work while you're attending grad school? If you're willing to work at a full-time or part-time job to help pay for your college education, you could use your income to offset your expenses. You might need to take fewer courses each semester, but taking additional time to finish your degree with less debt may be worth it. Just be sure to maintain a healthy work-school balance.
Financial Aid
Of course, one of the most effective ways to reduce the cost of a college education is to obtain financial aid. The federal and state government and many schools provide funding for eligible college students. Also, there may be private scholarships available based on a student's financial need, academic record, or other criteria such as your chosen major.
The best types of financial aid are grants, fellowships, and scholarships. In general, they don't ever have to be repaid. However, depending on your circumstances, you may not qualify for enough funding, so you may need to take out a student loan.
Although loans may be your best option, remember that the interest on a federal or private student loan can add a substantial amount of money to your education costs. Know what you're agreeing to before accepting a student loan by using a student loan repayment calculator to calculate the total cost of the loan.
If you're an online learner enrolled in an accredited online degree program, you can apply for financial aid by submitting the Free Application for Federal Student Aid (FAFSA). Your application will be reviewed, and you'll be notified as to how much aid you're eligible to receive.
Scholarships
Some mental health professional organizations provide funding for master's-level scholarships and fellowships. You must submit a separate application — aside from the FAFSA — to request funding from these sources.
NBCC Minority Fellowship Program for Addiction Counselors: The National Board for Certified Counselor (NBCC) offers a number of graduate fellowships, including one for African American, Native American, Asian, and Hispanic students pursuing master's degrees in addiction counseling. Forty awards of $15,000 are given out annually. Recipients must agree to serve minority communities for two years after graduating.
The Melanie Foundation Scholarship: The Melanie Foundation awards one $2,500 scholarship to any students pursuing a graduate degree in the mental health field at an accredited university in the U.S.
The William White Scholarship: Sponsored by the Association for Addiction Professionals (NAADAC), the William White Scholarship provides one annual $2,000 award to a graduate student in addiction counseling.
What Can You Do With An Online Master's Degree in Substance Abuse Counseling?
The clear career choice for a graduate with a master's in this specialty subject is to become a licensed substance use counselor who works in a private practice. In most states, a master's degree is required to obtain a license to work in any kind of private practice. However, individuals with only a bachelor's degree may be able to obtain a license to work as substance use counselors in hospitals, social service agencies, and outpatient clinics.
Addiction counselors provide support and guidance to individuals struggling with substance addiction. They assess clients' needs, develop treatment plans, and facilitate counseling sessions. According to the Bureau of Labor Statistics (BLS), the median annual income for substance use counselors is $48,520, and demand for professionals in this field is expected to grow by 22% through the end of the decade.
The training you receive in a master's degree program may also prepare you for other types of counseling positions, such as behavioral disorder and mental health counselors.
Further Education
After earning your master's degree in addiction counseling, you may decide to seek a doctoral degree in substance use counseling or general counseling, especially if your professional goals involve conducting original research in the areas of substance misuse and addiction. A doctorate also prepares you for a career in academia, teaching future substance use counselors.
There are also several types and levels of professional certifications available through the National Certification Commission for Addiction Professionals (NCCAP). Certification may make you a more marketable job candidate because it shows your level of expertise and commitment to professional development.
FAQs About Online Substance Abuse Counseling Master's Degrees
How Do I Choose a Substance Use Counseling Master's Degree?
---
When you're choosing an online substance use counseling master's degree, it's essential to consider several important factors. Look for schools that are institutionally accredited to ensure the quality and recognition of the degree. Additionally, if you want to concentrate on a specific aspect of substance use counseling, make sure the school's program offerings align with your career goals. Lastly, consider the school's faculty, online support services, and opportunities for internships or practical experiences.
You'll also want to weigh the pros and cons of attending school online. Some students prefer the flexibility and convenience of online classes, while others favor the traditional classroom experience. Studying online requires a high level of self-motivation and time management.
What Are The Degree Requirements for A Master's in Substance Abuse Counseling?
---
The requirements for earning a master's degree in substance abuse counseling vary somewhat depending on the school. For example, some programs require the completion of 30-36 credit hours, which may include either a thesis or a capstone project that allows you to demonstrate your knowledge of a specific aspect of substance abuse counseling. Most programs, however, require you to complete a certain number of supervised clinical practice hours, which allow you to gain hands-on experience as a counselor.
Is An Online Substance Use Degree Worth the Cost?
Earning a master's degree in this field can lead to a rewarding career as a licensed, private-practice substance use counselor. You'll spend your days making a positive impact on the lives of those struggling with addiction. Additionally, demand for counselors is expected to grow in the future, which should provide you with ample job opportunities and some career stability.
However, the BLS notes that the current median annual salary for all substance abuse counselors is $48,520, just a little more than the median for all occupations. Counselors with master's degrees may be able to command higher salaries, but even the highest paid substance use counselors earn about $78,000.
In light of the expense related to earning both a bachelor's and a master's degree, this career path may not offer the most optimal return on your investment. Fortunately, if you're sure this is the right occupation for you, there are ways to reduce the cost of your education by, for example, choosing an affordable online program and applying for financial aid.
Ultimately, only you can determine whether a substance use counseling master's degree is worth it for you based on your personal goals and circumstances.
Related Articles
2023 Best Online Master's Degrees in Substance Abuse Counseling
Find the colleges that offer the best online master's degrees in substance abuse counseling in 2023 based on the popularity of the online degrees.
2023 Best Online Master's in Counseling Degrees
View rankings of the best online master's degrees in counseling based on alumni salaries. Read on to learn about coursework, career options, and more.