2023 Most Affordable Online Software Engineering Degrees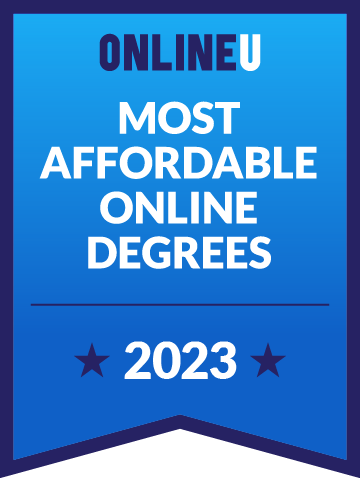 In today's technological world, pursuing a career in software engineering can lead to a successful, impressive career. Online software engineering degrees provide experience with programming, UI/UX, and software security. Most software engineering programs are concentrations within bachelor's degrees labeled as computer science, information technology, and technology development. In addition to a bachelor's degree, pursuing an online master's in software engineering can lead to even higher paying positions and more complex work.
View our methodology for more details about rankings or learn more about us.
All tuition numbers were manually collected and verified
| Rank | School | Locations | Annual Tuition |
| --- | --- | --- | --- |
| # 1 | Middle Georgia State University | Macon (GA) | $3,410 |
| # 2 | Western Governors University | Salt Lake City (UT) | $7,550 |
| # 3 | Champlain College | Burlington (VT) | $9,540 |
| # 4 | Southern New Hampshire University Online | Manchester (NH) | $9,600 |
| # 5 | University of Maine at Augusta | Augusta (ME) | $9,862 |
| # 6 | Saint Leo University Online | St. Leo (FL) | $11,400 |
| # 7 | University of Management and Technology | Arlington (VA) | $11,700 |
| # 8 | South College | Multiple Locations | $11,925 |
| # 9 | St. Petersburg College | Clearwater (FL) | $12,057 |
| # 10 | University of Missouri | Columbia (MO) | $12,705 |
Is an Online Bachelor's in Software Engineering Worth it?
In today's tech-based economy, a bachelor's in software engineering may be a worthwhile endeavor. As with any investment, however, the degree's value depends on personal circumstances, including finances and career expectations.
Software engineers develop a set of skills that are valued across multiple sectors, which means that software engineers are often well paid. In fact, the median annual income for a software engineer is $110,140, which is more than double the median wage of $41,950 for all occupations. Furthermore, the number of software jobs is expected to increase by 22% through 2029, making it likely that a degree in software engineering would be a beneficial long-term investment.
In fact, the median annual income for a software engineer is $110,140, which is more than double the median wage of $41,950 for all occupations.
Still, an above-average salary and favorable job outlook may not be the only important issues to consider. Listed below are some potential pros and cons that can help you determine whether an online bachelor's in software engineering is the right choice for you:
---
Potential Advantages:
Since software engineering involves coding and working with data, pursuing the degree in-person may have limited advantages. An online degree may be a cheaper and more flexible alternative.
Software engineers tend to enjoy their work. According to a 2020 Statistica survey, roughly 65% of software developers worldwide reported that they were either "slightly satisfied" or "very satisfied" with their job.
Since workers are increasingly expected to freelance, a software engineering degree is valuable when finding employment in the global gig economy.
Potential Drawbacks:
A bachelor's degree isn't always necessary for a software engineer to get hired. Coding bootcamps and work experience can be suitable alternatives, especially if you want to avoid student debt.
Software engineers have a unique skill set. You may need additional managerial experience and a graduate-level degree if your goal is to become a C-suite executive.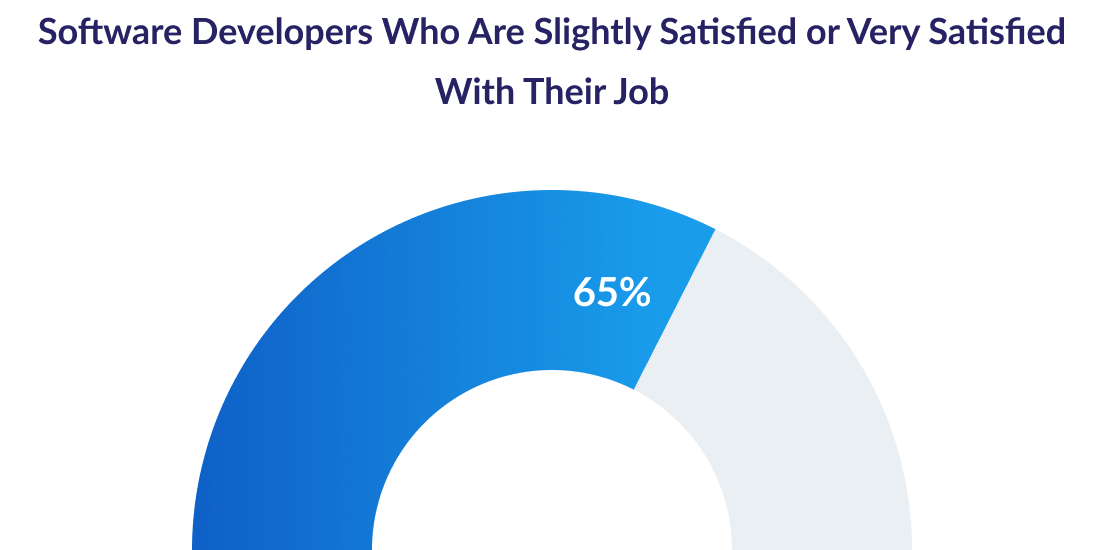 ---
Common Bachelor's in Software Engineering Courses
A bachelor's degree in software engineering prepares students for careers in IT. Students learn the principles of designing, testing, and implementing software, so they can pursue roles in sectors such as government, financial services, utilities, entertainment, and healthcare. A software engineering degree also prepares students for research careers in software security, reliability, verification, and even artificial intelligence.
Data Structures: This course reviews how data is organized, stored, and managed. Students learn about data structure types, including how to apply them and measure their efficiency. By the end, students should also understand how to analyze algorithms.
Object-Oriented Design: This intermediate-level course teaches students to solve problems with programming, from debugging software to utilizing algorithms. Object-Oriented Design covers a key approach to software development.
Principles of Database Management: This course teaches students how to develop and maintain databases. Students learn about data mining, security, and analytics while being able to differentiate between database types. With an emphasis on data science, this course helps students develop applicable skills across several industries.
Programming Languages: Since there are hundreds — if not thousands — of programming languages, this course focuses on the underlying principles involved with their design. It provides an overview of common language types: procedural, object-oriented, functional, and declarative. With this knowledge, students can pursue careers as data scientists, coders, or web developers.
Software Engineering: This course often involves working on a team project, where students collaborate to develop and test their software. Ultimately, the aim is to help students gain experience implementing software for a third party.
---
Funding an Online Software Engineering Program
If you plan on pursuing an online software engineering bachelor's at an accredited university, you can apply for financial aid. Online students can apply for federal, state, and private scholarships as well as work-study programs and student loans. Most of this funding is free, except for student loans, which have a wide range of repayment plans based on the lender involved, so it's important to consider your options carefully before accepting.
Online students can apply for federal, state, and private scholarships as well as work-study programs and student loans.
It's recommended that you contact your prospective school's financial aid office to verify whether you qualify for university-based aid programs and confirm that they accept any aid you've already received.
Applying for Aid
The easiest way to apply for financial aid is by filling out the Free Application for Student Aid (FAFSA) form. The Department of Education uses this application to provide colleges and universities with an overview of your financial need. This way, they can determine what kind of assistance you qualify for. If you're a veteran or a student on active duty, you could potentially apply for the GI Bill® educational benefits to help pay for your degree.
Requirements related to in-state residency and enrollment status can vary based on the funding pool. To minimize confusion and leave enough time to verify your eligibility for a program, apply for financial aid before you enroll in a degree program or begin a new semester. This is especially important for online students who might need to meet additional requirements to qualify for a particular funding program.
---
Where to Look for Additional Financial Assistance
Many tech companies offer scholarships to students pursuing four-year degrees related to software engineering. Below is a brief list of scholarships for students pursuing an undergraduate degree in software engineering:
Women and minority students can apply for this scholarship, which is awarded by the Entertainment Software Association Foundation. Applicants must be U.S. citizens pursuing a four-year degree in the STEAM (science, technology, engineering, art, and math) field, especially if your concentration or interest relates to video games.
The Society of Women Engineers makes three annual awards of $5,000 each to underrepresented candidates who require financial aid. Applicants must be U.S. citizens enrolled in a software engineering bachelor's degree program with a minimum GPA of 3.5.
Hewlett Packard Enterprise offers ten students a one-time award of $7,000 ($3,500/semester). Awards are based on financial need and open to African American sophomores pursuing four-year STEM degrees.
Related Articles
2023 Best Online Bachelor's Degrees in Software Engineering
Do you want to earn your degree in software engineering online? Investigate our list of the best online software engineering programs and learn more.
2023 Most Affordable Online Master's Degrees in Computer Engineering
Discover the most affordable colleges for online master's degrees in computer engineering from our 2023 list of accredited online schools.