2023 Most Affordable Online Sociology Degrees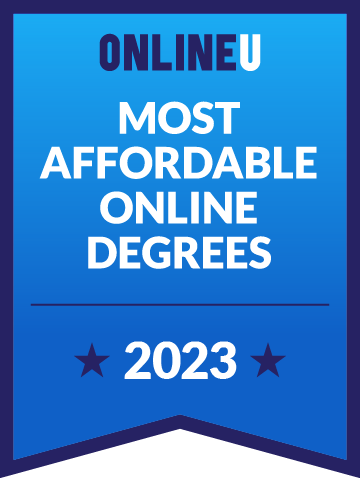 An online bachelor's degree in sociology explores human interactions through concepts and theories. Students can expect to explore topics such as law, social movements, gender, and race. Graduates of an online sociology degree may pursue a master's in sociology or obtain employment in industries like government, business, education, and social services. Some potential career opportunities for graduates are social workers, public relations workers, and data analysts. You can also check out our overall list of the most affordable online degrees for inspiration.
View our methodology for details about rankings or learn more about us. Similar programs to an online bachelor's in sociology are psychology, philosophy, and anthropology.
All tuition numbers were manually collected and verified
Rank
School

Locations

Annual Tuition

# 1

(tie)

Columbus State University
Columbus (GA)

$5,464

# 1

(tie)

University of West Georgia
Carrollton (GA)

$5,464

# 3
Kennesaw State University
Kennesaw (GA)

$5,562

# 4
Georgia Southern University
Statesboro (GA)

$6,169

# 5
Eastern New Mexico University - Main Campus
Portales (NM)

$6,624

# 6
Fort Hays State University
Hays (KS)

$6,806

# 7
Wichita State University
Wichita (KS)

$6,843

# 8
Arkansas State University

Jonesboro (AR)

$7,740

# 9
Central Methodist University
Fayette (MO)

$7,800

# 10
University of Utah
Salt Lake City (UT)

$7,930
Overview of Online Sociology Bachelor's Degrees
An online sociology degree provides a broad understanding of human behavior and the interconnectedness of society. Students explore elements of race, gender, religion, and class as part of their research into societal structures. It also trains students to communicate effectively, think critically, and analyze data and statistics. These skills allow graduates to pursue work in many areas, such as social work, human resources, and marketing. Concentrations narrow the scope of core coursework, covering social justice, community action, medical sociology, and the environment.
Students must have a high school diploma or GED to be accepted into a sociology bachelor degree. Although many schools have open admissions policies, there may be minimum GPA or college entrance exam requirements. Once accepted, these programs are completed in approximately four years for full-time students.
Common Courses
Sociology is a social science examining societal functions, interactions, and issues. Many courses are designed to introduce students to core foundations in the field and include a diverse range of subjects. Coursework also features technical courses in statistical analysis and research methods that prepare students with the skills needed to quantify sociology theories.
This course aims to understand the reasons and results of social inequality. Students look closely at health, environmental, political, and economic aspects to better understand the significance of inequality in society and how resources are often distributed unevenly. Instructors may look at historical inequality and the scarcity issues facing modern communities.
This foundational course introduces students to the concepts that make up sociology. Research and theory are used to identify issues at individual level and to those that affect society as a whole. The principles outlined in this course encourage students to apply their critical thinking skills as they deconstruct controversial issues.
Social Research Methods is a practical course teaching the techniques used by professional social researchers. Students learn how to test hypotheses, design research parameters, collect quantitative data, and visualize information through graphs and tables. They'll also learn the Statistical Package for the Social Sciences (SPSS), a statistical analysis software.
Funding an Online Sociology Degree
It's always challenging figuring out how to fund a college education. Tuition costs are rising, and more and more students are incurring debt. However, students can save money on fees, books, and living expenses by seeking an affordable online sociology degree that requires less funding to pursue. Although these programs may be cheaper, students should still discover ways to save money in college.
Getting a part-time job in college is one of the best ways to supplement the high cost of education. Students can earn an income while gaining valuable work experience that will benefit them during their career search. Some examples include research assistants, social service assistants, marketing assistants, and human resource associates. Fortunately, online sociology degrees are flexible and often allow students to study on their own schedules.
Students who need money from outside sources can explore several avenues for funding. Even the most affordable sociology degrees offer access to scholarships, grants, and work-study programs through federal aid. Some are repayable loans, while others are awarded based on merit.
Financial Aid
The most common form of financial aid comes from the federal government. The Free Application for Federal Student Aid (FAFSA) is an online form that allows students to apply for various forms of aid simultaneously, including grants and student loans.
There are two types of federal student loans for undergraduate students: subsidized and unsubsidized loans. Subsidized loans are based on financial need, while unsubsidized loans do not have financial requirements. The other difference is that unsubsidized loans require students to pay interest as soon as the loan is paid out, while subsidized loans only require students to pay interest after school is finished.
Only currently enrolled students are eligible to apply through FAFSA. This means that the application must be filled out either during the application process or immediately after students are accepted into an undergraduate program.
What Can You Do With an Online Sociology Degree?
Sociology emphasizes theories that are difficult to prove, therefore requiring a lot of research to test their accuracy. For this reason, many students wish to continue researching these themes by pursuing an affordable online master's in sociology. During these advanced programs, students learn how to conduct their own research into the sociological theories that they're most interested in. Graduates can explore careers at universities and research institutes where they can continue their research on a professional level.
Some undergraduate sociology students may need help finding the right career path. The field is broad and can lead to many different occupations. Additional credentials are needed for some roles, such as social worker licenses, requiring bachelor's graduates to have field experience and pass state exams.
Human Resources Specialists
Median Annual Salary:
$62,290
Human resources specialists are responsible for a number of employee-related tasks within professional organizations. They address numerous social issues employees face like discrimination and privacy, disseminate compensation and benefits information, and help to create a positive company culture. They also interview, hire, and train new employees.
Median Annual Salary:
$50,390
The role of social workers is diverse. They assist people in tackling the challenges of everyday life. They work closely with issues related to mental health, abuse, old age, and childcare, among many others. Daily tasks include helping clients apply for benefits, providing therapy services, researching community resources, and responding to client emergencies.
Median Annual Salary:
$63,920
Marketing research analysts work within the scientific realm of sociology. They inquire about trends in consumer behavior, market conditions, and marketing campaigns. Professionals collect data through surveys and polls, analyze their findings in software programs, and create useful data representations for their company or organization. They work in a variety of industries such as finance, publishing, and business.
FAQs About Online Sociology Degrees
How Do I Choose a Bachelor's in Sociology?
---
There are different factors to consider when choosing the best online sociology degree. However, a lot of students base their decision on affordability. Tuition is expensive, with even the most affordable sociology degrees costing between $5,000 and $8,000 per year. Studying online can help reduce costs because it's cheaper for schools to host remote classes. Plus, students can live at home without the need to pay expensive campus living costs or commute to class everyday.
How Long Does It Take to Get a Sociology Degree?
---
Sociology degrees usually take full-time students four years to complete. Most programs require 120 credits, which means full-time schedules consist of between 9 to 12 credits per semester. Keep in mind that some schools have minimum credit requirements that must be completed each term to be eligible for financial aid.
Can You Become a Social Worker With a Sociology Degree?
---
Yes, sociology degrees can provide a path to a social work career. In fact, a 2019 study published by the American Sociological Association found that sociology students developed a positive empathy change during their coursework, a type of awareness that's ideal for social workers.
Social workers must be licensed, and although each state has their own requirements, sociology curricula prepare students to pass the appropriate exams. These curricula produce the knowledge to understand people's needs and the skills to address their issues.
Those interested in this field may also want to explore an online social work degree.
Is a Sociology Degree Worth It?
Sociology degrees are great options for students interested in studying the causes and effects of human interconnectivity. Skill development in communication and research allow students to use science to help people succeed in their daily lives. Even though sociology salaries are slightly above the median rate for all occupations, there's still a risk of accruing substantial student debt. Students that manage expenses and seek part-time work during their degree, whether in marketing, social services, or human resources, are more likely to find careers with a higher income after graduation.
Related Articles
2023 Best Online Sociology Degrees
Learn about the best online bachelor's degrees in sociology. Our 2023 rankings list of sociology programs at accredited online colleges is based on alumni salaries.
2023 Most Affordable Online Doctoral Degrees
Explore our 2023 list of the most affordable online doctoral programs to find cheap degree options with high alumni salaries.