2023 Most Affordable Online Master's Degrees in School Counseling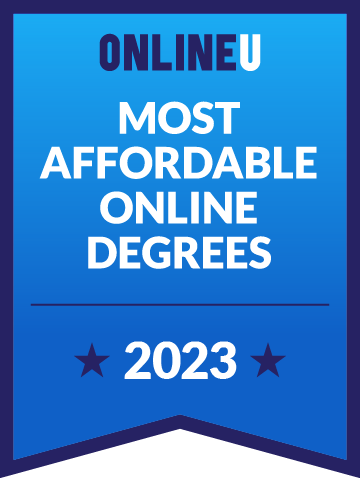 All tuition numbers were manually collected and verified
| Rank | School | Locations | Annual Tuition |
| --- | --- | --- | --- |
| # 1 | Fort Hays State University | Hays (KS) | $4,478 |
| # 2 | University of Central Arkansas | Conway (AR) | $5,850 |
| # 3 | Arkansas State University | Jonesboro (AR) | $5,958 |
| # 4 | Adams State University | Alamosa (CO) | $6,525 |
| # 5 | Chadron State College | Chadron (NE) | $6,840 |
| # 6 | Southern Arkansas University | Magnolia (AR) | $7,395 |
| # 7 | Touro University Nevada | Henderson (NV) | $7,470 |
| # 8 | Lamar University | Beaumont (TX) | $7,788 |
| # 9 | Delta State University | Cleveland (MS) | $8,360 |
| # 10 | Salem College | Winston Salem (NC) | $8,700 |
Overview of Online School Counseling Master's Degrees
The role of a school counselor can be quite varied. Depending on your work environment, you may spend most of your time helping young children overcome any obstacles that may hinder their ability to learn. Alternatively, you may devote most of your days to supporting high school students in making important life decisions.
To equip you with the tools and knowledge you'll need to assist K-12 students through the educational process, online master's programs in school counseling incorporate a broad range of subjects. These include educational psychology, child and adolescent development, and ethics in counseling. Some programs may also give you the opportunity to focus on an area of concentration, such as mental health counseling.
In terms of technical skills, you'll learn to use various counseling techniques, conduct assessments and evaluations, interpret data, and develop and implement comprehensive school counseling programs. Some of the soft skills you're likely to develop are empathy, effective communication, problem-solving, patience, and cultural competence.
Assignments and projects may include analyzing case studies, designing mock counseling programs, creating intervention plans for hypothetical scenarios, and writing reflective essays on counseling techniques.
Online master's programs in school counseling can require 30-50 credit hours, which means they can take anywhere from two to four years to complete. To be accepted into most accredited master's programs, you'll need to hold a bachelor's degree, but it doesn't necessarily have to be in school counseling or a related field. If your degree is not in school counseling, you may need to take one or more prerequisites before starting on your program's courses.
Common Courses
In addition to the prescribed courses, most school counseling master's programs include at least one practicum or internship experience to give you supervised, real-world counseling experience. Some of the courses you may find in your program include:
Counseling Theories and Techniques
This course introduces students to various counseling theories, helping them understand their practical applications and implications in a school setting. Role-playing and other experiential exercises help students put these theories into practice.
Ethical and Legal Issues in Counseling
Students learn about the ethical principles and legal obligations governing the counseling profession, including privacy, confidentiality, and professional conduct.
Culture and other environmental factors can have a significant impact on a student's ability to navigate the educational process. This course focuses on the understanding and appreciation of cultural differences and diversity, fostering skills to deliver culturally competent counseling.
Child and Adolescent Counseling
Students gain insights into the developmental issues, mental health disorders, and intervention strategies applicable to children and adolescents. Topics may also include common learning disabilities and strategies for addressing them.
This course explores the strategies and tools for helping students understand their strengths, interests, and possible education and career paths.
Funding an Online School Counseling Degree
Achieving a master's-level education is a significant financial investment, especially when you combine the cost of your bachelor's degree and a master's. Recent data from the National Center for Education Statistics indicate that the average total annual tuition and fees for graduate programs at public universities is $12,394, and at private institutions, it's $26,621. Multiplying these figures by two or more years, you start to get a sense of the cost of an advanced degree.
However, with some careful planning and savvy decisions, you may be able to save on the cost of your graduate education. Consider some of these possibilities.
Choosing an online degree program — like the most affordable online school counseling degrees shown above — may allow you to score some significant savings on tuition, the biggest factor in the total cost. Many colleges charge in-state tuition rates or slightly reduced tuition rates for online students. It's true that distance education programs are not for everyone, but studying remotely means you won't have to pay for on-campus room and board or for commuting to and from school.

Opting for a public university could also save you thousands of dollars in tuition. Given the NCES figures shown above, tuition and fees at private universities are about double that of public schools.

Moving to an inexpensive place to live can minimize the cost of housing, food, and other common living expenses while you're in school.

Working at a full-time or part-time job could generate extra income to help pay for your college education. Working while going to school may mean taking fewer courses each semester, but it may be worth it to finish your degree with less debt.
Financial Aid
As an online student enrolled in an accredited master's program, you may be able to fund at least part of your degree through financial aid. The federal and state governments, as well as many universities, provide funding for students with financial need, and there may be private scholarships available, too.
The preferred types of financial aid are grants, fellowships, and scholarships because you don't have to pay back the aid after you graduate. Federal and private student loans, on the other hand, need to be repaid with interest. That interest stacks up quickly and can add a substantial amount of money to your loan. If you feel that a student loan may be your best option, you can use a student loan repayment calculator to calculate the total cost of the loan.
To apply for most types of financial aid, complete the Free Application for Federal Student Aid (FAFSA). It may take several weeks or months to receive a response, but you'll be notified as to how much aid you're eligible to receive.
Scholarships
Although you'll use the FAFSA to apply for government- and school-sponsored financial aid, you'll probably need to submit separate applications for most private scholarships. Two of the private scholarships available to school counseling master's students include:
What Can You Do With an Online School Counseling Degree?
Once you've earned your online master's in school counseling, you can take your career in a number of different directions. For example, you may decide to seek a job as a school counselor at an elementary, middle, or high school, which may be public or private. According to the Bureau of Labor Statistics (BLS), school counselors in this environment earn a median annual salary of $63,460. You can also serve as a college counselor, but the BLS notes that the median salary for that role is $49,430. Demand for school counselors is growing at 10%, a rate that is higher than average.
Because of the training you receive in a school counseling master's program, you may also qualify for other types of counseling positions. Some options include marriage and family counselor, substance abuse counselor, and mental health counselor. The median annual salary for these positions is roughly $48,000 to $49,000, per the BLS.
At some point in the future, you may decide to pursue a career in research or academia, which means you'll need a doctorate in counseling. With a terminal degree, you're qualified to become a college professor and potentially earn a median annual salary of $79,640.
Licensure and Certification
In order to work with children in the public school system, all states require school counselors to have a state-issued license. Some private schools may also require a license. Although the criteria for obtaining a license vary — for example, some states also require a teaching credential — you'll need to have earned a master's degree from an accredited school.
Certification for school counselors is optional, but it may make you a more competitive job applicant. Certification demonstrates your commitment to professional development, as well as your mastery of the role. The National Board for Certified Counselors offers several types of certifications.
FAQs About Online School Counseling Degrees
How Do I Choose a Master's in School Counseling?
---
What Are the Admission Requirements for School Counseling Degrees?
---
Typically, schools require you to have earned a bachelor's degree from an accredited institution with a minimum GPA, usually around 3.0. This degree may be in a related subject, such as a bachelor's in social work, teaching, counseling, or counseling psychology, or in a completely different discipline. If you haven't studied a related field before, however, you may need to take prerequisite courses before enrolling in the master's program.
Along with your application, you may be asked for letters of recommendation, a statement of purpose, a resume, and sometimes GRE scores. Some programs may also require an interview or related work experience.
Is a Master's Degree in School Counseling Worth the Cost?
Deciding whether a school counseling master's degree is worth the cost is a truly personal decision.
On the one hand, the BLS notes that the current median annual salary for all school counselors is $60,510. When you consider the total cost of earning both a bachelor's and a master's degree, this career path may not offer the best financial return on your investment.
On the other hand, providing guidance and support to K-12 students as they progress in their education can be an incredibly rewarding career. If you're confident that this occupation is right for you, look for ways to reduce the cost of earning your master's so you can improve the financial rewards.
Related Articles
2023 Most Affordable Online Master's Programs
Explore the most affordable online master's degree programs in 2023 and choose the one that's right for you.
2023 Most Affordable Online Master's Degrees in Counseling
Explore our 2023 list of the most affordable colleges for online master's degrees in counseling.