2023 Most Affordable Online Master's Degrees in Religious Studies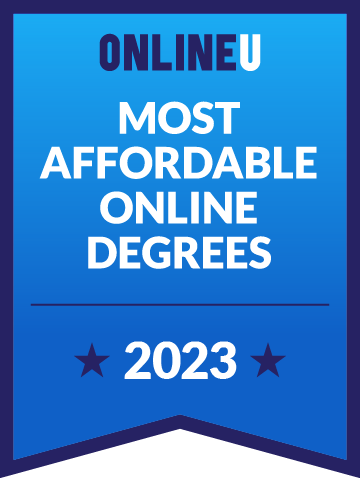 An online master's in religious studies is a graduate-level degree covering the various cultural, societal, and historical impacts of religion. Students study spiritual texts, institutions, and practices in order to gain a better understanding of different belief systems and religious theories. These programs also involve a great deal of writing and research; therefore, coursework is often based on learning effective communication tactics.
There are other religious degrees at the master's level that may produce similar outcomes, including a master's in theology and a master's of divinity. There are several affordable Christian universities that offer degrees of all levels for students who may not want to study religion directly but still want to learn in a faith-based institution.
View our methodology for details about rankings or learn more about us. For inspiration, you can also check out our overall list of the most affordable online degrees.
All tuition numbers were manually collected and verified
| Rank | School | Locations | Annual Tuition |
| --- | --- | --- | --- |
| # 1 | Kairos University | Myerstown (PA) | $3,600 |
| # 2 | Belhaven University | Jackson (MS) | $4,086 |
| # 3 | Campbellsville University | Campbellsville (KY) | $4,485 |
| # 4 | Athens State University | Athens (AL) | $4,875 |
| # 5 | Liberty University | Lynchburg (VA) | $5,500 |
| # 6 | Baptist Missionary Association Theological Seminary | Jacksonville (TX) | $5,730 |
| # 7 | Veritas Baptist College | Lawrenceburg (IN) | $5,922 |
| # 8 | Union University | Jackson (TN) | $6,930 |
| # 9 | Graceland University | Lamoni (IA) | $6,948 |
| # 10 | Clarks Summit University | Clarks Summit (PA) | $7,275 |