2023 Most Affordable Online Colleges for a PhD in Psychology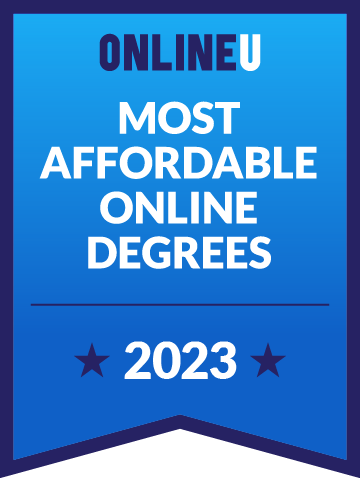 An online doctoral degree in psychology can help students develop a deeper understanding of the human experience and the cognitive processes we all share. Knowledge gained can be applied to career advancement inside and outside of academia, such as a private counseling practice, healthcare, or business. Programs confer either PhDs or doctorates upon graduation, which typically takes four to eight years.
We've ranked the online programs on our list by tuition so you can find a program that allows you to stick to your budget while helping you meet your career goals. If you're unclear about your major, our list of the best online colleges for doctoral programs may offer something to spark your interest. View our methodology for details about rankings or learn more about us.
All tuition numbers were manually collected and verified
Overview of Online Psychology PhDs
If you're interested in earning the highest possible degree in psychology — a terminal degree — you have two options: a Doctor of Psychology (PsyD) or a Doctor of Philosophy in Psychology (PhD), both of which are available online. Although there are many similarities between these two educational paths, there are distinct differences that may influence which one you choose.
Generally speaking, a PsyD program prepares graduates to work as practitioners in the field of psychology. The coursework emphasizes clinical counseling techniques and strategies, although it will also include courses on research methods. The final graduation requirement in a PsyD program may be a written thesis or capstone project. Full-time students often complete this degree in four years, but it may take as many as six.
With a PhD in Psychology, the emphasis shifts to academic research and statistics, as this degree is meant for students who plan to work in academia or research. However, coursework will still include counseling skills, and graduates may become licensed practitioners. PhD candidates usually conclude their program by presenting and defending a written dissertation. A psychology PhD usually takes a bit longer to earn, with an average of five to seven years for full-time students.
Both types of programs provide a thorough understanding of psychological theory, human cognition, and behavior. To acquire this knowledge, you may be asked to research and write papers, conduct original research, and participate in internships or practicums. In the process of completing your coursework, you'll also develop soft skills such as effective communication, empathy, critical thinking, and ethical decision-making.
Some programs may also allow you to select an area of specialization. A few of the more common concentrations are clinical psychology, health psychology, forensic psychology, school psychology, and rehabilitation psychology.
Common Courses
The curriculum for an online PsyD or PhD in psychology varies depending on the school, but the following are some of the courses typically found in a psychology doctoral program.
Advanced Research Methods
This course equips students with the necessary tools to conduct complex psychological research, including statistical analysis and experimental design. Coursework is likely to include an actual research project.
Cognitive psychology examines the mental processes behind human behavior, including memory, learning, language, problem-solving, and perception. Topics in this course may include the history and current research practices used in cognitive psychology.
Ethical and Legal Issues in Psychology
This course covers the ethical considerations and legal responsibilities involved in the practice of psychology. The course is equally important for students who plan to become researchers and those who plan to become clinical psychologists.
In this course, students explore how social influences affect individual behavior, attitudes, and perceptions. Coursework may cover historical and contemporary theories on conflict, motivation, social and gender identity, and more.
Usually taught through case studies, psychology students delve into the study of mental illnesses, their diagnosis, treatments, and prevention.
If you plan to work as a clinical, counseling, or school psychologist, you'll also need to complete a one-year psychology internship before earning your doctorate. This final step is required by the American Psychological Association (APA). The experience of working with actual patients with the support of other licensed psychologists should give you valuable insights into the profession.
Funding a Psychology Doctoral Degree
The total cost of earning a doctorate in psychology can vary dramatically. However, to establish a ballpark figure, we can turn to the most recent data from the National Center for Education Statistics. According to the NCES, the average total annual tuition and fees is $12,394 for graduate programs at public universities and $26,621 at private institutions. Multiplying these figures by the length of a program, which may be three to seven or more years, we can see that the price of a doctoral degree can be substantial.
Some schools that conduct high-level research, especially in the sciences, may offer fully funded programs for traditional, on-campus students, but this is uncommon for online students. With a funded program, PhD students are compensated for the teaching they do and the work they contribute to research projects while earning their doctorate. But if an online student isn't available to perform these work responsibilities usually conducted on campus, they may not be eligible for tuition waivers, stipends, insurance, and other financial support from the doctoral program.
One way you can reduce the cost of a PhD is to opt for an online program like most affordable online psychology degrees listed on this page. Many universities charge in-state tuition rates or possibly slightly reduced tuition rates for distance education students, no matter where they live. As an online student, you typically won't have relocation, transportation, or on-campus living expenses either.
Many doctoral students also work at full-time or part-time jobs, using some of their income to help pay for their advanced education. Working may mean you'll need to take fewer courses each semester and need additional time to complete your dissertation, thesis, or capstone project, but limiting your debt as you earn your doctorate may be worth the extra time.
Financial Aid
Even if you've decided to earn your doctorate online, if you're enrolled in an accredited program, you're eligible to apply for financial aid funded by the federal and state governments, such as grants, scholarships, and fellowships. In the field of psychology, there are also a few private organizations that sponsor scholarships based on need or merit.
Grants, scholarships, and fellowships are the best types of financial aid because they generally don't have to be repaid, but you may need to take out a student loan. Consider how much the interest on a federal or private student loan will add to the total cost of your degree. Before accepting a student loan, use a student loan repayment calculator to calculate the full price of the loan.
Applying for financial aid is a fairly simple process. Just fill out the Free Application for Federal Student Aid (FAFSA). You'll later be notified of the types and amount of aid you're going to receive from the various schools where you've submitted admissions applications.
Scholarships
While the FAFSA is the appropriate form to use to apply for government and school-provided financial aid, you'll usually need to fill out separate applications for private scholarships. The following are some of the opportunities available to psychology doctoral students.
Psi Chi Graduate Scholarship: Psi Chi, the International Honor Society in Psychology, provides eight annual scholarships of $3,000 each to students pursuing a graduate degree in psychology.
What Can You Do With an Online Psychology PhD?
An online doctorate in psychology can open doors to a variety of rewarding psychology career paths in academia, research, and practice.
If you're interested in working directly with patients, you may want to become a practicing psychologist. These professionals help individuals and families address a wide range of behavioral and mental health issues. Some psychologists specialize in working with specific types of patients, such as children, or in specific settings, such as larger business organizations. As medical professionals, psychologists are licensed to prescribe medication if needed to modify behavior.
The median annual salary for psychologists is $81,040, although the highest paid professionals earn a median of about $134,000. Demand for psychologists is expected to grow by 6% — about the average for all occupations — through 2031.
If research in psychology has become your passion, you may prefer to work in academia as a professor. In addition to teaching future generations of psychologists, you'll conduct original research in the psychology field.
The median annual salary for psychology professors is $77,860, and job openings for professors, in general, are projected to grow by 12% through the end of the decade.
Licensure and Certification for Psychologists
Most states require psychologists and counselors who treat patients through therapy and possibly medication to obtain a state-issued license. The criteria for obtaining a license vary by state, but you must usually show that you've earned a doctorate in psychology and have accumulated several hundred hours of clinical experience. You'll then need to demonstrate your knowledge of the profession by passing an exam.
At some point, you may decide to seek certification in a subfield of psychology, such as certain modes of therapy or working with specific types of patients. Certification isn't necessarily required, but it may qualify you for a specialized position. It also shows that you're dedicated to professional growth with expertise in a particular subject.
FAQs About Online Psychology Doctoral Degrees
How Do I Choose a Psychology PhD?
---
As you're reviewing the online options for earning a doctorate in psychology, you'll want to take several factors into account. These include the type of degree, available concentrations, distinguished faculty members, financial support from the school, and student services and resources. Last but not least, one of the most important considerations is accreditation. Enrollment in an accredited program is required for you to qualify for financial aid.
Are There Any Doctorate Degrees in Psychology That Do Not Require a Dissertation?
---
Yes, generally speaking, PsyD programs don't require a dissertation. Since this is a practice-oriented degree, many schools require PsyD students to write a thesis — which doesn't require original research like a dissertation — or complete some other type of culminating project.
How Long Does It Take To Get an Online PhD in Psychology?
---
The length of time it takes to complete a doctorate in psychology depends on several factors. The most important factor is degree type. PsyD programs often take 4-6 years to complete, while PhD programs may take 5-7 years. Perhaps the other most influential factor is whether you're studying part time or full time.
Is a Psychology PhD the Same as a Doctorate?
---
Yes, a PhD in Psychology and a PsyD are the two types of doctorates in psychology. A PhD is more research-oriented, while a PsyD is focused on practice.
Is an Online Psychology PhD Worth the Cost?
Earning an online doctorate in psychology may well be worth the cost. Whether you see yourself working as a practitioner or an academic researcher, you'll have the satisfaction of knowing that the work you do may make a difference in the lives of many people.
However, given the cost of earning both a bachelor's and a doctoral degree, either of these two main career paths may not offer the most optimal return on your investment. According to the Bureau of Labor Statistics, it's reasonable to expect your annual salary to be somewhere around $80,000, which means you may need to work for quite a few years before you start reaping the financial rewards.
In the end, only you can determine whether an online doctorate in psychology is worth it for you based on your personal goals and circumstances. If you want to become a licensed psychologist or a college professor, you must have a terminal degree.
Related Articles
2023 Most Affordable Online Doctorates in Education
Our 2023 list reveals the most affordable colleges for online doctoral degrees in education. Explore our list of accredited online schools.
2023 Most Affordable Online Colleges for a Doctorate in Counseling
Curious to learn about the most affordable colleges for online doctorate degrees in counseling? Explore our 2023 list of graduate programs from accredited schools.