2023 Most Affordable Online Project Management Degrees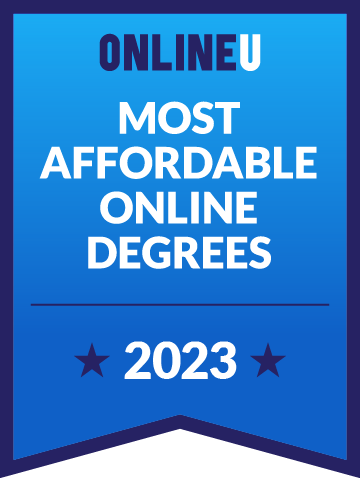 An online bachelor's degree in project management helps students develop the skills they need to succeed as project managers. For example, this involves leading a team in order to help them achieve project objectives, and it requires strong skills in leadership, organization, and critical thinking. Students with degrees in project management work in various industries, including construction, engineering, technology, healthcare, and more. Students may also want to consider obtaining an affordable online master's degree in project management or even an online business degree with a concentration in project management.
We've evaluated the top online bachelor's in project management programs based on affordability. View our methodology for more details about rankings or learn more about us.
All tuition numbers were manually collected and verified
| Rank | School | Locations | Annual Tuition |
| --- | --- | --- | --- |
| # 1 | College of Southern Nevada | Las Vegas (NV) | $5,100 |
| # 2 | Regis University | Denver (CO) | $6,660 |
| # 3 | Columbia Southern University | Orange Beach (AL) | $7,050 |
| # 4 | Capella University | Minneapolis (MN) | $7,500 |
| # 5 | University of Maine at Presque Isle | Presque Isle (ME) | $8,400 |
| # 6 | Amberton University | Garland (TX) | $8,550 |
| # 7 | Bemidji State University | Bemidji (MN) | $8,690 |
| # 8 | Waldorf University | Forest City (IA) | $9,300 |
| # 9 | Southern New Hampshire University Online | Manchester (NH) | $9,600 |
| # 10 | Mount Vernon Nazarene University | Mount Vernon (OH) | $10,103 |
Overview of Online Project Management Bachelor's Degrees
When you enroll in an online project management bachelor's degree program, you can expect to learn both the theoretical foundations and practical applications of managing projects within various industries. The curriculum of a project management program examines the full lifecycle of a project, from initiation and planning to execution and closure.
As you pursue your online degree, you'll tackle real-world or simulated projects that teach you how to prepare feasibility studies, develop project plans, and execute those plans under guided supervision. This hands-on approach ensures that by graduation, you'll be well-versed in the multifaceted world of project management.
By finishing assignments and completing courses, you'll sharpen technical skills such as risk assessment, resource allocation, and budgeting. At the same time, you'll cultivate essential soft skills like team leadership, communication, and problem-solving.
Toward the end of your program, you may be required to complete a capstone course designed to help you build your portfolio of projects. You'll develop a mock project and manage it from start to finish during the course. Synthesizing all that you've learned, this project will challenge you to perform all of the key project management functions like setting goals, establishing a schedule, creating a budget, and procuring labor and supplies.
Common Courses
A project management bachelor's degree typically requires the completion of 120-124 credit hours. Full-time students often earn their degree in four to five years, while part-time students may need a little longer. Some of the common courses you may find in a project management program include:
Foundations of Project Management
Often one of the first courses in a program, this course introduces the basics of project management, exploring methodologies, tools, and best practices that form the backbone of this discipline.
This course teaches students how to identify, assess, and mitigate potential risks in a project. The objective is to learn to ensure smoother executions with fewer unexpected challenges.
Financial Aspects of Project Management
Delving into budgeting, financial planning, and cost control, students learn how to manage the financial aspects of a project to safeguard profitability and financial viability.
Team Dynamics and Leadership
By emphasizing interpersonal skills, this course covers team formation, leadership styles, conflict resolution, and techniques to boost team performance.
Students are taught to understand the principles of quality assurance and control so they can make sure projects meet set standards and client expectations.
Project Procurement and Contracts
This course focuses on the strategies and best practices for procuring necessary resources and managing contracts associated with a project.
Funding an Online Project Management Degree
If you're like the vast majority of college students, you don't have unlimited funds to pay for a college degree. So, before you enroll in any program, take a moment to determine how much money you have available in savings, income, and gifts. Also, consider whether your circumstances are more or less likely to qualify you for financial aid. This information will help you develop a general budget for your degree.
As you review the financial aspect of college, consider this list of questions below. Savvy decisions may allow you to save money in college:
Will online learning work for you?

It's true that online learning is not for everyone, and it may not serve your needs and goals. But consider the advantages before deciding: Many schools charge in-state tuition rates for online students, and a few even charge slightly lower tuition rates for distance learners. Our list of the most affordable online project management degrees above is a great place to start looking for the most cost-effective programs. Also, as an online student, you won't have to pay for on-campus room and board or commuting to and from school.

Are you willing to enroll in a public school rather than a private one?

The National Center for Education Statistics (NCES) routinely collects data from all types of colleges and universities across the country. For the 2020-21 school year, NCES figures showed that the average tuition for in-state students going to public schools was about one-quarter of what it was for students going to private schools — $9,375 as compared to $32,825, respectively. This one decision alone could save you thousands on your degree.

Could you fulfill your general education requirements at an affordable community college?

The first couple of years of any bachelor's program are usually taken up with general education courses like calculus, literature, and economics. You could complete most of these classes — online or in person — at a community college. The NCES found that community colleges average $3,501 in annual tuition and fees, which means you can complete about half of your degree requirements at a much lower price. You can then transfer your credits to a four-year university and finish your project management bachelor's degree online.

Are you willing to move to a less expensive place to live?

Whether you're earning a degree online or on campus, you'll still have common living expenses like housing, food, and transportation. However, one of the advantages of online education is that you can live wherever you want. Relocating to the most affordable place you can find may minimize these common expenses while you're in college.

Could you work part time or full time while earning your degree?

To avoid taking on any more college debt than you have to, consider getting a part-time or full-time job. Working while you're in school has its pros and cons, and you may find it challenging to achieve a healthy work-school balance. It may also mean that you'll have to take fewer classes per semester and graduate a little later than planned, but the financial rewards may be worth this trade-off.
Financial Aid
Financial aid is one of the most common sources used to fund all or part of a college education. If you're enrolled in an accredited college, you can apply for several types of financial assistance.
Grants and scholarships are two types of aid provided by the federal and state governments, as well as schools themselves. These forms are the most helpful because they don't need to be repaid. However, grant and scholarship money is limited, and they are usually awarded to students with the greatest financial need.
If you don't qualify for grants and scholarships — or not enough to cover your full college expenses — you may want to take out a student loan. However, the loan interest can dramatically increase the final cost of a degree, so use our student loan repayment calculator to determine how much you'll have to pay. Also, keep in mind that there are two types of loans. Compared to private student loans, federal student loans often have better interest rates and more accommodating repayment terms.
To apply for all of these types of aid simultaneously, fill out and submit the Free Application for Federal Student Aid (FAFSA). Representatives from the federal government and financial aid officers at your school will evaluate your application and decide how much, if any, aid you can receive. The details will be presented to you in a financial aid letter.
There is one more type of financial aid that requires a bit more effort but shouldn't be overlooked. Usually sponsored by nonprofits, civic organizations, and corporations, private scholarships may be awarded based on academic merit, career goals, family background, or other factors. However, these are not covered by the FAFSA, so you'll need to submit a separate application for each scholarship.
What Can You Do With an Online Project Management Degree?
Perhaps the most obvious career path for graduates with project management bachelor's degrees is to become a project manager. People who have been trained to oversee projects, monitor budgets and deadlines, and resolve potential problems are needed in many types of business organizations. Although you'll probably need to start in a lower-paying, entry-level position, the Bureau of Labor Statistics (BLS) notes that project management specialists overall earn a median annual salary of $95,370. Job opportunities are expected to increase by 6% from 2021 through 2031.
Some of the most popular industries for project managers include construction, healthcare, technology, and manufacturing. Many employers in these and other fields prefer to hire project managers who have been certified by the Project Management Institute (PMI). If you're just starting your career and have relatively little experience as a project manager, you may want to consider becoming a Certified Associate in Project Management (CAPM). If you have three or more years of work experience, you may qualify for the more advanced Project Management Professional certification.
Because the curriculum of an online project management degree program focuses on planning and data analysis, this bachelor's degree may also qualify you for a number of related occupations with varying salaries. Among the possibilities are logisticians ($77,520), cost estimators ($71,200), market research analysts ($68,230), and management analysts ($95,290).
Furthering your education with an online master's degree in project management gives you specialized knowledge that can lead to senior managerial positions, higher-level roles, or consulting opportunities. A deeper understanding of complex project management theories and practices often translates into higher earning potential and broader career prospects.
FAQs About Online Project Management Degrees
How Do I Choose a Bachelor's in Project Management?
---
You have so many options for earning an online project management degree that you'll want to carefully review each one to determine which program is best for your needs. The curriculum may be particularly important to you if you're planning to become PMI certified. If so, look for a program specifically designed to help you prepare for the certification exam. Other key considerations are each school's tuition fees, the availability of financial aid, faculty members, and student services.
You'll also want to stick with schools that have earned institutional accreditation, which ensures a quality education. All of the schools on our list of the most affordable project management degrees are accredited. You may also want to look for online programs that have been accredited by the PMI, which confirms that the curriculum is focused on industry standards and best practices.
What Are the Admission Requirements for Project Management Degrees?
---
Admission requirements, application processes, and application timelines vary among colleges and universities. For a bachelor's degree, all schools require applicants to have a high school diploma or the equivalent, but the more competitive schools may require you to have earned a high school GPA of at least 3.0.
When you submit your online application, you'll probably be asked for high school transcripts, a personal essay, one or more letters of recommendation, and a list of extracurricular activities. Some schools will also ask for your scores on college entrance exams, such as the SAT or ACT.
How Hard Is It To Get a Project Management Degree?
---
While some students may find a project management bachelor's degree program to be demanding, others find it satisfying. If you're detail oriented, good at solving problems, an effective communicator, and enjoy working as part of a team, you'll probably excel in the required courses.
Is a Bachelor's Degree in Project Management Worth It?
Determining whether an online project management degree is worth it depends largely on your career goals and other personal values. However, it is a multifaceted degree that can lead to fulfilling jobs in a wide range of industries.
Due to its versatility, a project management bachelor's degree is likely to pay off with a respectable return on your investment of time and money. You may be able to enhance the rewards by choosing one of the most affordable online project management programs listed above and taking other cost-saving measures to minimize the cost of earning a degree.
Related Articles
2023 Best Online Master's Degrees in Project Management
Our 2023 rankings feature the best online bachelor's degrees in project management based on alumni salary outcomes. Explore our list of accredited online colleges.
2023 Best Online Project Management Degrees & Certificates
Find the best online certificates and bachelor's degrees in project management based on alumni salary outcomes and other helpful data.