2023 Most Affordable Online Bachelor's Degrees in Philosophy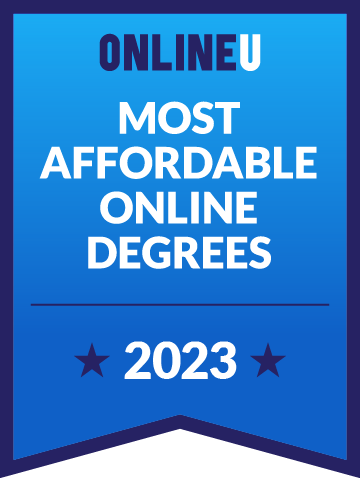 An online bachelor's degree in philosophy prepares students to debate life's greatest mysteries, from questions in the realm of metaphysics to ethics. Students delve into the fundamental nature of reality, covering topics like reason, value, and language. If you are curious about the theories behind a certain experience or type of knowledge, this heady, academic discipline may be the best fit for you.
If you're more interested in the inner workings of the mind, perhaps you should check out the most affordable psychology degrees online. Or maybe you're most interested in the underlying functions of human society? In that case, you should look at our list of online sociology degrees. Of course, you can still study these interests under the umbrella of philosophy.
View our methodology for details about rankings or learn more about us. You can also check out our overall list of the most affordable online degrees for some inspiration.
All tuition numbers were manually collected and verified
| Rank | School | Locations | Annual Tuition |
| --- | --- | --- | --- |
| # 1 | Fort Hays State University | Hays (KS) | $6,806 |
| # 2 | Holy Apostles | Cromwell (CT) | $7,020 |
| # 3 | University of Arkansas at Little Rock | Little Rock (AR) | $8,400 |
| # 4 | University of North Carolina at Greensboro | Greensboro (NC) | $9,324 |
| # 5 | University of Southern Mississippi | Hattiesburg (MS) | $9,694 |
| # 6 | University of New Orleans | New Orleans (LA) | $11,126 |
| # 7 | American Public University System | Charles Town (WV) | $11,150 |
| # 8 | University of Massachusetts - Lowell | Lowell (MA) | $11,400 |
| # 9 | University of Massachusetts - Dartmouth | North Dartmouth (MA) | $11,760 |
| # 10 | Southwestern Assemblies of God University | Waxahachie (TX) | $11,970 |