2023 Most Affordable Online Master's Degrees in Organizational Leadership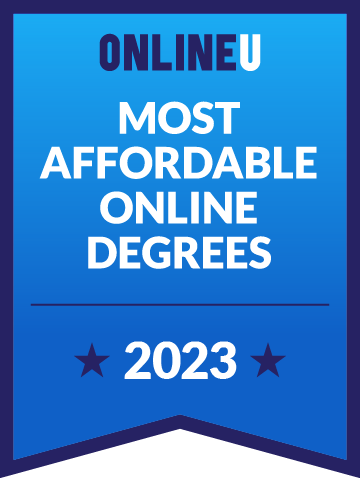 Becoming an effective leader takes a highly developed skill set that comes with time and training. An online master's in organizational leadership can help individuals cultivate next-level expertise when it comes to managing teams, which can lead to career advancement. Courses address contemporary issues in diverse environments as well as the practical application of relevant leadership theories and concepts. Similar to an organizational leadership degree, a master's degree in project management can also help develop skills in planning and executing organizational projects.
We've ranked the online master's programs on our list by tuition, so you can choose one that helps you meet career goals and minimize the burden of student debt. View our methodology for details about rankings or learn more about us. You can also check out our overall list of the most affordable online degrees for additional inspiration.
All tuition numbers were manually collected and verified
Rank
School

Locations

Annual Tuition

# 1
Kairos University
Myerstown (PA)

$3,600

# 2
Middle Georgia State University
Macon (GA)

$3,825

# 3
Buena Vista University
Storm Lake (IA)

$4,080

# 4
Wichita State University
Wichita (KS)

$4,620

# 5
University of Wisconsin - Oshkosh
Oshkosh (WI)

$4,633

# 6

(tie)

Athens State University
Athens (AL)

$4,875

# 6

(tie)

California Coast University
Santa Ana (CA)

$4,875

# 8
Amberton University
Garland (TX)

$5,130

# 9
Columbus State University
Columbus (GA)

$5,418

# 10
Briar Cliff University
Sioux City (IA)

$5,465
Related Articles
2023 Most Affordable Online Master's Degrees in Human Resources
Find the most affordable colleges for online master's degrees in human resources by exploring our list of ranked programs. Tuition is manually collected.
2023 Most Affordable Online Master's Programs
Explore the most affordable online master's degree programs in 2023 and choose the one that's right for you.