2023 Most Affordable Online Colleges for Mathematics Degrees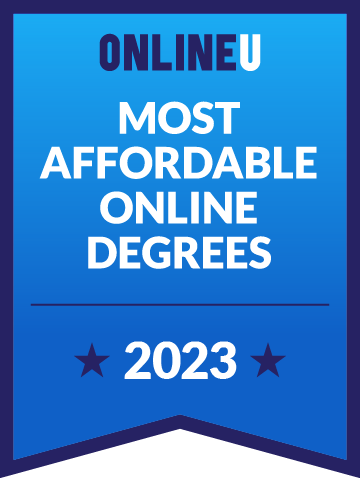 Mathematics is a central tenet of our culture. From pocket change to rocket science — math is integral and important. If you're interested in research, teaching, or business, consider an online bachelor's in mathematics or a related field, such as engineering. A mathematics degree can lead to a lucrative career, but it can also lead to higher education and increased career opportunities. For example, obtaining an online master's in mathematics can help you pursue even higher positions, or a new career. Below we've listed a few online bachelor's degrees in mathematics for you to explore.
View our methodology for more details about rankings or learn more about us. You can also check out our overall list of the most affordable online degrees for more inspiration.
All tuition numbers were manually collected and verified
| Rank | School | Locations | Annual Tuition |
| --- | --- | --- | --- |
| # 1 | Eastern New Mexico University - Main Campus | Portales (NM) | $6,624 |
| # 2 | Central Methodist University | Fayette (MO) | $7,800 |
| # 3 | Louisiana State University - Alexandria | Alexandria (LA) | $8,000 |
| # 4 | William Peace University | Raleigh (NC) | $8,925 |
| # 5 | Thomas Edison State University | Trenton (NJ) | $9,278 |
| # 6 | Southern New Hampshire University Online | Manchester (NH) | $9,600 |
| # 7 | Mayville State University | Mayville (ND) | $9,775 |
| # 8 | University of North Dakota | Grand Forks (ND) | $11,102 |
| # 9 | American Public University System | Charles Town (WV) | $11,150 |
| # 10 | Indiana Wesleyan University Online | Marion (IN) | $11,850 |