2023 Most Affordable Online Master's Degrees in Public Administration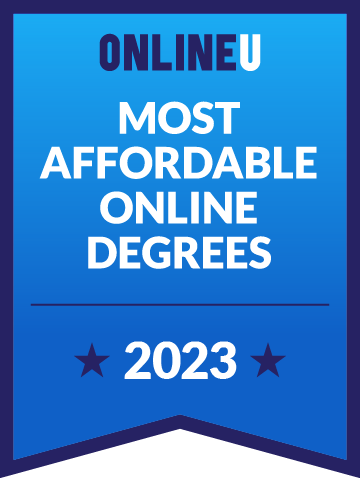 All tuition numbers were manually collected and verified
| Rank | School | Locations | Annual Tuition |
| --- | --- | --- | --- |
| # 1 | Fort Hays State University | Hays (KS) | $4,478 |
| # 2 | Wichita State University | Wichita (KS) | $4,620 |
| # 3 | Southeast Missouri State University | Cape Girardeau (MO) | $5,171 |
| # 4 | Columbus State University | Columbus (GA) | $5,418 |
| # 5 | University of North Georgia | Dahlonega (GA) | $5,454 |
| # 6 | Liberty University | Lynchburg (VA) | $5,500 |
| # 7 | Kennesaw State University | Kennesaw (GA) | $5,745 |
| # 8 | Arkansas State University | Jonesboro (AR) | $5,958 |
| # 9 | Columbia Southern University | Orange Beach (AL) | $6,030 |
| # 10 | Georgia College & State University | Milledgeville (GA) | $6,084 |
Overview of Online Public Administration Master's Degrees
A Master in Public Administration (MPA) program is designed to prepare future leaders and administrators to assume management roles in public-sector operations, such as government agencies and community service organizations. When you enroll in an online public administration degree at the master's level, you'll study the structure and functioning of local, state, and federal governments as well as fundamental managerial concepts.
MPA courses include assignments and projects that mirror real-world scenarios so you can develop essential technical skills. For example, you may be assigned to draft policy proposals, devise strategic community outreach programs, or analyze budgetary concerns for public projects. As you complete your coursework, you'll acquire soft skills in leadership, effective communication, and ethical decision-making.
An online master's in public administration program typically requires the completion of 33-39 credit hours. Full-time students often earn their degree in two years, but part-time students may need three years. In order to enter an MPA program, you must hold a bachelor's degree in human services, a business administration degree, or preferably one in public administration. If you studied some other subject as an undergraduate, you may still be accepted, but you will likely need to pass a few prerequisite courses before starting the master's program.
Common Courses
The curriculum of an online public administration master's degree program often combines diverse courses on public policy, business administration, data analysis, and law. Most online MPA programs require either a capstone project or thesis, and some include an optional or mandatory internship.
Some of the specific core courses often found in an online master's in public administration program include:
Students in this course delve into techniques for evaluating and formulating public policies, considering both quantitative data and qualitative assessments.
Public Budgeting and Finance
By covering the intricacies of public funding, this course teaches students to plan, analyze, and manage public budgets, ensuring financial sustainability.
This course covers methods for assessing the efficacy of public programs, ensuring they meet objectives and offer value to the community.
Funding an Online Public Administration Degree
Since cost is a major factor in deciding whether to earn a public administration master's degree, you may want to begin your journey by estimating your expenses. For example, to determine the appropriate tuition fees, you can multiply a school's per-credit tuition rate by the number of credits required for the master's degree. Be sure to use the master's degree tuition rate, which is often different from the undergraduate tuition rate.
Another way to estimate the cost of tuition is by using data from the National Center for Education Statistics (NCES). After compiling tuition fees for master's programs in the 2020-21 school year, the NCES determined that the average total annual tuition and fees was $12,394 at public universities and $26,621 at public schools. You can get a ballpark estimate for tuition fees by multiplying these figures by the number of years needed to complete a program.
Although tuition is the bulk of the cost of earning a master's degree, you also need to factor in books, supplies, and additional fees. Fortunately, the cost of textbooks has come down significantly in recent years. A 2022 survey conducted by the National Association of College Stores shows that students spent an average of $38 per course on course materials in the 2021-22 school year.
As you develop your estimated cost of a graduatedegree, you'll also want to develop a budget and set a spending limit. Knowing your own parameters can help you make several cost-conscious decisions regarding the program you choose. For example, looking at the NCES figures above suggests that an MPA program at a public university may be less expensive than a private one. You may also be able to save money in college by opting for an online program like those on our list of the most affordable online public administration degrees above.
Keep in mind that you probably have several sources of funding available to you, such as savings, income, and monetary gifts. You may also have access to financial aid, discussed in more detail below, or to a tuition reimbursement program through your employer.
Financial Aid
Whether you've decided to earn your master's degree online or on campus, you can apply for financial aid if you're enrolled in an accredited program. Financial aid experts recommend that all prospective students fill out and submit the Free Application for Federal Student Aid (FAFSA). Many students skip this step in the belief that their financial circumstances will prevent them from receiving aid, but it's best to let financial aid officers determine your eligibility.
Among the various types of financial aid are grants, fellowships, and scholarships funded by the federal and state governments and by the schools. If you obtain any of these types of aid and complete your program on schedule, you won't have to repay them.
If you don't obtain enough grant and fellowship money to cover the entire cost of an MPA, you will likely be offered some type of student loan — either a federal student loan or a private student loan. With either type, however, the interest can significantly inflate the cost of the degree. Before accepting a loan, use a student loan repayment calculator to determine the price of the loan and all the interest, and then compare that to your initial budget.
Private fellowships and scholarships may also be available, and these are often based on factors other than financial need. These are often funded by community and civic organizations, corporations, and nonprofits to support specific types of students. This explains why these funds may be awarded based on factors like career goals, academic achievement, level of community service, or family background. Just remember that private funding is not part of the FAFSA system, so you'll need to submit separate applications for each opportunity.
What Can You Do With an Online Public Administration Degree?
Once you've earned an online public administration degree, you can pursue many different roles, primarily in government agencies and community-focused organizations. Some possibilities include city managers, public policy analysts, public works managers, and public affairs specialists.
Depending on your prior work experience, you may need to begin with more of an entry-level position and work your way up to higher-paying management positions. Although many public administration jobs don't specifically require a master's degree, an MPA is likely to make you a more competitive job candidate and allow you to command higher salaries.
With enough experience, you may become a social and community services manager, who oversees a program or organization that provides services to a community. According to the Bureau of Labor Statistics (BLS), these managers earn a median annual salary of $74,240, and demand for trained professionals is expected to grow by 9% from 2022 to 2032.
Medical and health services managers perform a similar role in organizations that support public health. These professionals earn a median annual salary of $104,830. The BLS expects job openings for this occupation to increase by 28% through 2032.
Beyond a master's degree, students can further their expertise by pursuing a PhD in Public Administration. This advanced degree offers a deeper exploration of research methodologies and theories, which is ideal if you aspire to work in academia, high-level governmental advisory roles, or think tanks.
Not sure if an MPA is the right online degree for you? You may want to take a look at online MBA programs that focus on public administration.
FAQs About Online Master's in Public Administration Degrees
How Do I Choose a Master's in Public Administration?
---
There are many factors to consider when you're choosing an online master's in public administration. Naturally, you'll want to examine each program's curriculum, learning objectives, and faculty to make sure the program fits with your career goals. You may also want to explore each school's tuition, student resources, and financial aid availability.
Institutional accreditation is also an important consideration, as it shows that a school has met national standards for academic excellence. All of the schools on our list of the most affordable master's in public administration degrees have earned institutional accreditation. Some MPA graduate programs have also earned program-level accreditation from the Network of Schools of Public Policy, Affairs, and Administration (NASPAA).
How Hard Is a Master's in Public Administration?
---
It's hard to gauge the difficulty of an MPA program because what is challenging for some students may be easy for others. However, you can expect courses that involve complex theoretical concepts, data analysis, critical thinking, and problem-solving. Online programs also require self-motivation and strong time management skills.
Is an MBA or a Master's in Public Administration Better?
---
The choice between an MBA and an MPA largely depends on career goals. An MBA offers a broad overview of business concepts applicable across industries, with some courses specifically devoted to the management of public organizations. An MPA, on the other hand, is tailored to roles in public service, focusing on governance, policy, and public-sector management. You may want to evaluate your short-term and long-term professional aspirations to determine which type of degree is best for you.
Is a Master's Degree in Public Administration Worth It?
Determining if an online public administration master's degree is worth it depends on your specific career goals. Since many related jobs require only a bachelor's degree, you may be better off gaining on-the-job experience.
However, you may want to pursue an MPA to build your expertise in this field or because the occupation you have in mind requires it. If so, earning a master's degree in public administration may be the right move for you. As you explore your options, remember that there are several ways to reduce the cost of a degree and enhance the return on your investment. You could take any number of cost-saving measures, including choosing one of the affordable online public administration degree programs.
Related Articles
2023 Most Affordable Online Master's Programs
Explore the most affordable online master's degree programs in 2023 and choose the one that's right for you.
2023 Most Affordable Online Master's Degrees in Political Science
Explore our 2023 list which shows the most affordable colleges for online master's degrees in political science.