2023 Most Affordable Online Master's Degrees in Public Administration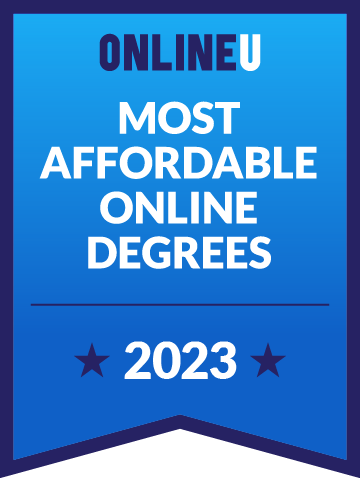 An online master's in public administration is an interdisciplinary program that teaches how to better serve the public in a professional setting. Students learn about the laws that govern public-facing entities, the processes used for community outreach, and how to effectively manage an organization at the executive level. These skills are needed to enter the public sector — including government agencies, nongovernmental agencies, and nonprofit organizations.
A master's in public administration is the next step for students who have already earned a public administration degree. Once a bachelor's is achieved, students may also choose to pursue other master's degrees in management if they're uncertain about entering the public sector through a Master's in Public Administration.
View our methodology for details about rankings or learn about us. You can also check out our overall list of the most affordable online degrees for more inspiration.
All tuition numbers were manually collected and verified
| Rank | School | Locations | Annual Tuition |
| --- | --- | --- | --- |
| # 1 | Fort Hays State University | Hays (KS) | $4,478 |
| # 2 | Wichita State University | Wichita (KS) | $4,620 |
| # 3 | Southeast Missouri State University | Cape Girardeau (MO) | $5,171 |
| # 4 | Columbus State University | Columbus (GA) | $5,418 |
| # 5 | University of North Georgia | Dahlonega (GA) | $5,454 |
| # 6 | Liberty University | Lynchburg (VA) | $5,500 |
| # 7 | Kennesaw State University | Kennesaw (GA) | $5,745 |
| # 8 | Arkansas State University | Jonesboro (AR) | $5,958 |
| # 9 | Columbia Southern University | Orange Beach (AL) | $6,030 |
| # 10 | Georgia College & State University | Milledgeville (GA) | $6,084 |