2023 Most Affordable Online Master's in Marriage & Family Therapy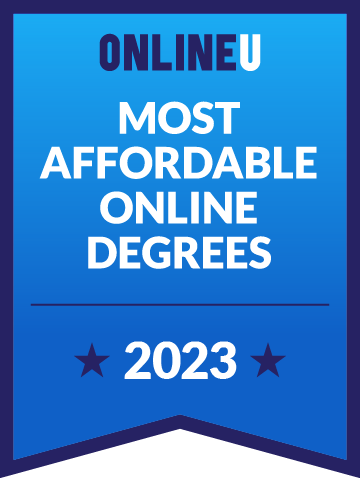 In recent years, the demand for mental health professionals has significantly increased for a number of reasons. This includes a need for marriage and family therapists, an occupation that requires a master's degree. Fortunately, it's both affordable and convenient to earn a master's in marriage and family therapy online.
Below, we've identified the most affordable online master's programs offering a high-quality education. Some of these online graduate degrees prepare you for clinical work and licensure through the completion of practicum and internship hours, whereas others help prepare you for work in non-clinical settings or faith-based ministry services.
View our methodology for details about rankings or learn more about us. You can also check out our overall list of the most affordable online degrees for inspiration.
All tuition numbers were manually collected and verified
| Rank | School | Locations | Annual Tuition |
| --- | --- | --- | --- |
| # 1 | Kairos University | Myerstown (PA) | $4,800 |
| # 2 | Lamar University | Beaumont (TX) | $7,788 |
| # 3 | Indiana Wesleyan University Online | Marion (IN) | $9,840 |
| # 4 | National University | La Jolla (CA) | $11,466 |
| # 5 | Pentecostal Theological Seminary | Cleveland (TN) | $11,988 |
| # 6 | UMass Global | Multiple Locations | $12,510 |
| # 7 | Liberty University | Lynchburg (VA) | $13,560 |
| # 8 | Regent University Online | Virginia Beach (VA) | $14,600 |
| # 9 | Colorado Christian University | Lakewood (CO) | $14,948 |
| # 10 | Amridge University | Montgomery (AL) | $17,357 |
Overview of Online Marriage and Family Therapy Degrees
An online master's degree in marriage and family therapy is designed to equip you with the knowledge and skills you'll need to counsel couples, families, and individuals through complex psychological and emotional challenges. Not only do these programs teach you to understand and evaluate family structures, they also provide a strong foundation in psychological theories, therapy techniques, and cultural influences in relationships.
While completing your program, you'll start to develop soft skills such as critical thinking, active listening, and empathetic communication. These abilities are critical in helping clients navigate issues such as marital conflict, child and adolescent behavior, and mental health disorders.
As part of the curriculum, you'll be asked to engage in role-playing and other experiential learning activities, complete research projects, and review case studies. Programs also typically include real-world practicums, where you'll apply your theoretical knowledge and practice your counseling skills in a supervised clinical setting.
Common Courses
The curriculum for an online master's in marriage and family therapy helps you develop your ability to guide and counsel both adults and children. Some of the courses often found in a program include the following:
This course explores different models of family functioning, giving students a comprehensive understanding of family dynamics. Students learn how to apply these models when assessing family interactions and formulating therapeutic interventions.
Child and Adolescent Therapy
This course focuses on the specific mental health challenges faced by children and adolescents. Students learn therapeutic techniques tailored to these age groups and how family dynamics can affect their mental health.
In this course, students learn about the dynamics of partner relationships and gain practical skills for counseling couples. They learn therapeutic strategies for issues like infidelity, communication problems, and divorce.
Ethics and Legal Issues in Therapy
Students learn the professional, ethical codes and legal considerations inherent to marriage and family therapy. The course prepares them for the dilemmas they may face in practice, such as confidentiality breaches or reporting child abuse.
Research Methods in Family Therapy
This course provides students with the skills needed to understand and evaluate research in the field of marriage and family therapy.
Funding an Online Marriage and Family Therapy Degree
If your career goal is to become a licensed marriage and family therapist, you're going to need both a bachelor's and a master's. When you combine the cost of these two degrees, you can see that you'll be making a major financial commitment.
Fortunately, however, there are several specific ways you can save on the cost of your graduate education. Use this checklist to determine if any of these options might work for you:
Are you willing to earn your degree online? While many graduate students prefer online degree programs because of their convenience and flexibility, some also choose distance education because of the potential reduction in cost. You'll find that many colleges charge in-state tuition rates — or possibly slightly lower tuition rates — for their online students. Earning your entire degree online also means you won't have to pay for on-campus room and board or for transportation to and from school.

Can you work part time or full time while completing your master's program? If possible, you could put part of your income toward your college education. This approach may mean you'll have to take one or two fewer courses each semester and become a part-time student, but it may also help you avoid student loans. Also, focusing on asynchronous courses that allow you to log in on your own schedule may help you manage your time more effectively.

Are you willing to attend a public university? Data from the National Center for Education Statistics shows that the average total annual tuition and fees for graduate programs at public universities is about half of tuition and fees at private institutions — $12,394 as compared to $26,621. Many public universities have well-respected programs that could save you thousands in tuition.

Can you live someplace that has a lower cost of living? Just for the few years you're earning your master's, living someplace cheap may allow you to cut down on your housing, food, and other living expenses.

Does the school you're considering offer payment plans? Payment plans may not reduce the cost of your degree directly, but they may make it easier to pay for college. Many schools offer payment plans that allow you to make smaller payments over time instead of one lump-sum payment at the beginning of each semester.
Financial Aid
Another way to help fund an online marriage and family therapy master's degree is financial aid. Financial assistance comes from a variety of sources, such as the federal and state governments and the schools themselves. As long as you're enrolled in an accredited online program, your financial circumstances may qualify you for aid.
As much as possible, you'll want to look for grants, fellowships, and scholarships. These types of financial aid don't have to pay back the aid after you graduate.
However, if you don't qualify for the preferred types of aid, you may need to turn to student loans. Just keep in mind that federal and private student loans must be repaid with interest, which can add a hefty sum of money to the cost of your degree. Before agreeing to a loan, use a student loan repayment calculator to determine how much extra you'll pay in interest.
Applying for financial aid is relatively easy. You just need to fill out and submit the Free Application for Federal Student Aid (FAFSA). Full instructions are included on the FAFSA website. Eventually, your school will notify you regarding your financial aid offer.
Scholarships
In addition to financial aid from the government and school, there may also be private scholarships or fellowships available. These opportunities are not covered under the FAFSA application, so you'll need to apply for these separately. Some of the private scholarships specifically designed for marriage and family therapy students include the following:
What Can You Do With an Online Marriage and Family Therapy Degree?
Perhaps the most common career path for a graduate with a master's in this field is to go to work as a marriage and family therapist. In general, therapists work with couples and families, helping them learn to communicate clearly, address behavioral issues, and make important decisions regarding their future. Many therapists work in family services agencies and other healthcare facilities, while some work in private practice.
According to the Bureau of Labor Statistics (BLS), marriage and family therapists earn a median annual income of $49,880, although those who work for the government may earn considerably more. The BLS also projects that demand for trained and licensed professionals will increase by 14% over the next decade.
The training you receive in a marriage and family therapy master's program may also qualify you for other therapy or counseling positions. Some of the possibilities include substance abuse counselor, mental health counselor, and social worker. The BLS notes that the median annual salary for these positions is $48,000 to $50,500.
In addition to — or instead of — a master's degree, you may decide to earn a doctorate in counseling. A doctorate qualifies you to work as a researcher or become a college professor, earning a median annual salary of $79,640.
Licensure and Professional Development
According to the BLS, all states require marriage and family therapists to have a state-issued license. One of the main criteria for obtaining licensure is a master's degree from an accredited school. You'll also need to demonstrate that you've accumulated 2,000-4,000 hours of practicum experience, and you'll need to pass your state's licensing exam.
Some states may also require you to complete a certain number of hours of continuing education to maintain your license. The AAMFT, a professional organization for family therapists, offers many courses that fulfill this requirement.
FAQs About Online Marriage and Family Therapy Degrees
How Do I Choose a Master's in Marriage and Family Therapy?
---
How Long Does It Take To Get a Master's in Marriage and Family Therapy?
---
Typically, an online master's degree in marriage and family therapy can be completed in two to three years of full-time study. However, the duration may vary depending on the program's requirements. Also, keep in mind that most states will require you to accumulate 2,000-4,000 hours of supervised practice before you can sit for the licensure exam.
Are There Accelerated Marriage and Family Therapy Master's Programs?
---
Yes, some universities offer accelerated marriage and family therapy master's programs that allow you to graduate faster than traditional programs, often in less than two years. Depending on the school's pricing structure, accelerated programs may also be more affordable. However, these programs usually require a heavier course load, which may make it challenging to maintain a job while earning your degree.
Is a Master's Degree in Marriage and Family Therapy Worth the Cost?
To be honest, determining if a marriage and family therapy master's degree is worth the cost is a personal decision you'll need to make for yourself.
Viewed from a purely financial perspective, this career path may not offer the optimum return on your investment. As the BLS notes, although demand for licensed therapists is growing rapidly at a projected 14%, the current median annual salary for this occupation is $49,880. In light of the total cost of earning both a bachelor's and a master's degree, it may take many years to start reaping any financial benefits.
However, from a personal perspective, helping couples and families overcome interpersonal issues and communicate more effectively could be an incredibly satisfying career. If this occupation feels like the right avenue for you, seek out ways to minimize the expense of earning your marriage and family therapy master's degree. You can start by choosing an affordable online program.
Related Articles
2023 Most Affordable Online Master's Programs
Explore the most affordable online master's degree programs in 2023 and choose the one that's right for you.
2023 Most Affordable Online Master's Degrees in Counseling
Explore our 2023 list of the most affordable colleges for online master's degrees in counseling.