2023 Most Affordable Online Marketing Degrees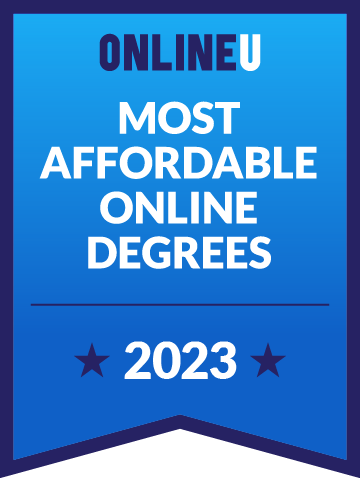 Social media and marketing is part of our daily lives, and these influences change the events we attend, the products we buy, and the media we consume. If you're interested in being a part of that global impact and spreading the word about a company or cause, consider an online degree in marketing. Similarly, an online degree in business could also help you reach these goals. You may also consider a master's degree in marketing later on.
View our methodology for more details about rankings, or learn more about us.
All tuition numbers were manually collected and verified
Rank
School

Locations

Annual Tuition

# 1
University of North Carolina at Pembroke
Pembroke (NC)

$5,074

# 2
California Coast University
Santa Ana (CA)

$5,355

# 3
Kennesaw State University
Kennesaw (GA)

$5,562

# 4
Clayton State University
Morrow (GA)

$5,694

# 5
Georgia Southwestern State University
Americus (GA)

$6,169

# 6
Eastern New Mexico University - Main Campus
Portales (NM)

$6,624

# 7
Fort Hays State University
Hays (KS)

$6,806

# 8
Minot State University
Minot (ND)

$6,892

# 9
University of Alaska Fairbanks
Fairbanks (AK)

(and 1 other)

$7,020

# 10
Columbia Southern University

Orange Beach (AL)

$7,050
Online Marketing Bachelor's Degrees
Marketing is a dynamic and essential field, and online bachelor's degrees in marketing provide a comprehensive education in both the theory and practice of marketing. As a student in one of these programs, you'll gain a blend of technical skills such as market research, digital marketing, and data analysis, as well as soft skills like communication, creativity, and strategic thinking.
Most likely, you'll develop these skills through a variety of projects and assignments that may include creating marketing campaigns, analyzing case studies, and engaging in simulations that mimic real-world marketing challenges. This blend of coursework prepares you to handle the diverse demands of the marketing industry.
You may notice that an online marketing degree can be either a Bachelor of Arts (BA) or a Bachelor of Science (BS). BA degrees in marketing tend to focus on overarching business strategies that rely on creative marketing to be more effective. Conversely, BS programs in marketing typically involve a great deal of quantitative analysis related to consumer purchasing trends, market research, and social media engagement.
Common Courses
An online marketing bachelor's degree usually requires the completion of 120 credit hours, and a few programs include an internship. Full-time learners may need four or five years to meet all of the graduation requirements, while part-time students often need an additional year.
Among the courses commonly found in a bachelor's in marketing program are the following:
This course introduces students to the world of online advertising, social media marketing, and email campaigns. Students learn about the strategies and tools used to effectively reach and engage customers in the digital space.
Understanding how and why consumers make purchasing decisions is critical to successful marketing. In this course, students explore psychological, social, and cultural factors that influence consumer behavior and how this knowledge can be applied to develop effective marketing strategies.
This course teaches students how to design and conduct research to gather data about market trends, consumer preferences, and competitive dynamics. Skills developed include survey design, data analysis, and interpretation of findings to inform marketing decisions.
Strategic Brand Management
Students learn about the importance of branding and how to manage brand equity. The course covers topics such as brand positioning, brand architecture, and how to measure and manage brand value.
Funding an Online Marketing Degree
Earning your online marketing bachelor's degree is a major investment of time and money that requires careful planning. The following five suggestions may help you minimize the cost of your undergraduate education and save money while you're in college:
One way to save money is to pursue an online degree like those on the list of the most affordable marketing degrees above. Tuition is by far the most expensive part of going to college, but many schools charge lower tuition rates if you attend school online. Also, by studying remotely, you eliminate other expenses like room and board and transportation to and from school.
When looking at program options, consider attending a public university. Recent data from the 2020-21 school year published by the National Center for Education Statistics (NCES) show that the average tuition and fees for bachelor's degrees at public schools was about one-fourth the tuition cost of private schools — $9,375 versus $32,825.
One of the biggest benefits of attending school online is that you can live wherever you choose, so you're able to move to a location with a lower cost of living. Relocating to an affordable city or town could help you save money on rent, food, and other common living expenses.
Your total education costs may be lower if you choose to complete your general education requirements at a community college. During the first two years of a bachelor's program, you'll need to take about 20 courses in basic subjects like writing, algebra, and data literacy. You could complete these courses online at any community college and later transfer to a four-year school to finish your bachelor's degree. The NCES notes that community colleges average $3,501 a year in tuition and fees, offering significant savings.
Consider working at a part-time or full-time job while you're in school. Although going to school part-time has its benefits and drawbacks, using your income to pay at least part of your college expenses may allow you to minimize or possibly avoid student loan debt.
Financial Aid
In addition to the cost-saving measures listed above, you should apply for financial aid. As long as you're enrolled in an accredited program, you can apply for financial assistance by submitting the Free Application for Federal Student Aid (FAFSA). If you qualify for aid, you'll receive a financial aid offer from your school. This letter will explain the types and amounts of aid you can receive. Even if you aren't eligible for aid based on financial need, you may be offered a scholarship based on some other factor, such as your prior academic performance or chosen major.
Of all the types of financial aid available, grants and scholarships from the federal or state government or your school are preferred because they don't have to be repaid. However, depending on your financial circumstances, you may be offered a federal or private student loan instead of or in addition to other types of aid. Keep in mind that loans have to be repaid with interest, adding a substantial amount to the total cost, so you may want to use a student loan repayment calculator to determine the full cost of the loan before accepting it.
If you do some research, you may also discover that you're eligible for several privately funded scholarships. These can be awarded based on financial need, academic excellence, or family heritage. There may also be scholarships available for students majoring in marketing or advertising.
What Can You Do With an Online Marketing Degree?
An online bachelor's degree in marketing opens the door to a variety of career paths in the fast-paced world of marketing and business. Graduates can pursue roles in industries such as advertising, public relations, digital marketing, market research, and brand management.
In the early years of your career, you may find work as a marketing specialist or market research analyst. Marketing specialists are more likely to be involved in the creative development and monitoring of marketing campaigns, while market research analysts typically conduct research and analyze the data to help inform business decisions. These professionals earn a median annual salary of $68,230, and demand for people in this occupation is projected to grow by 9% or more through 2032.
If you're interested in brand management and communications, you may want to consider becoming a public relations specialist. These experts manage the professional communications distributed by an organization, ensuring that the messaging is consistent and positive. Public relations specialists earn a median annual salary of $67,440, and the number of jobs in this occupation is expected to increase by 5% to 8% over the next decade.
With several years of experience, you may be qualified to advance to the role of marketing manager. These professionals are responsible for the brand awareness and growth of an individual product, product line, or perhaps an entire organization. They identify the target audience, develop pricing strategies, and create marketing and advertising campaigns. Because of the high level of responsibility in this role, marketing managers earn a median annual wage of $140,040. Marketing manager jobs are projected to grow by 5% to 8% through 2032.
Further education, such as a master's degree in marketing, can enhance career prospects and earning potential. Advanced degrees often focus on more strategic aspects of marketing and may include leadership training, providing you with the skills needed for higher-level positions in the industry.
FAQs About Online Marketing Degrees
How Do I Choose a Bachelor's in Marketing?
---
Choosing an online bachelor's in marketing program should be done with care. You'll want to take several factors into consideration, such as tuition cost and other fees, availability of financial aid, online format, and support services offered by the school.
It's also essential to choose a school that's been institutionally accredited. Enrollment in an accredited school is required if you plan to apply for financial aid, transfer to another university, or pursue a graduate degree. All of the schools listed on our website, including those listed above, are accredited.
What Are the Admission Requirements for Marketing Degrees?
---
The admission requirements for online marketing bachelor's programs are fairly consistent across most colleges and universities. Some of the common requirements include a high school diploma or GED, a high school GPA of at least 2.8, and high scores on the SAT or ACT college entrance exams.
When you submit your application online, you may be asked to provide a personal essay, a list of extracurricular activities and achievements, and one or more letters of recommendation from teachers, coaches, or work supervisors.
Can I Earn a Marketing Degree Online?
---
Yes, many reputable institutions offer bachelor's in marketing degrees online. These programs are designed to provide flexibility for working professionals and those with other commitments. Online marketing degrees often mirror their on-campus counterparts in terms of content, resources, and learning outcomes.
Are Marketing Degrees Worth It?
Determining whether an online marketing degree is worth it depends mostly on your goals and priorities. From a personal standpoint, you'll graduate with the skills and knowledge you'll need to launch a career in an exciting field. From a financial standpoint, your degree should help you advance in your career, enabling you to earn a respectable salary that yields a high return on your financial investment. To enhance your degree's ROI, consider minimizing the cost by choosing an affordable online marketing degree.
Related Articles
2023 Most Affordable Online Colleges & Degrees
Explore the top affordable online colleges of 2023. Find cheap online associate, bachelors, master's, and doctoral degrees.
2023 Most Affordable Online Bachelor's Degrees
Find the most affordable online bachelor's degree programs in the country for 2023. We highlight cheap online colleges with high alumni salaries.