2019 Most Affordable Online Colleges for Low-Income Students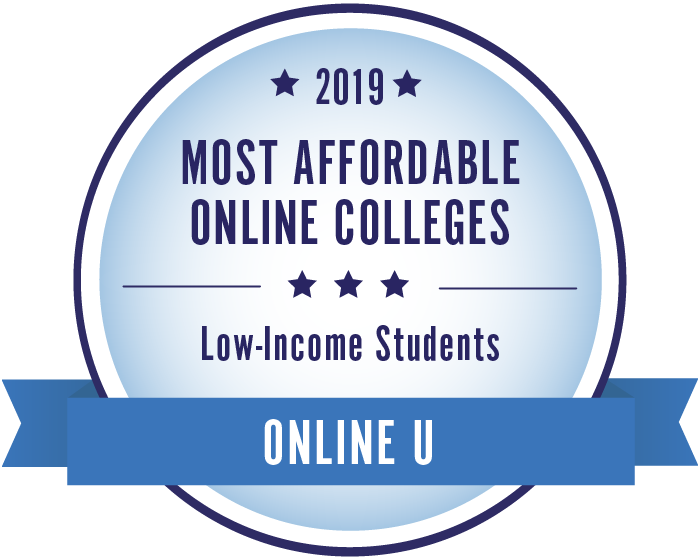 These 25 schools are the most affordable online colleges for low-income students of 2019. These colleges and universities have annual tuition under $7,000, and low-income students may be eligible for federal and insitutional grants that make attending one of these schools even more affordable. Albany State University is ranked first and has the lowest annual tuition at $3,540. Georgia State University - Perimeter College is in second place and offers associate degrees in English, anthropology, art, and more for just $3,630 per year.
You can read more about our ranked schools below. View our methodology or learn more about OnlineU.
All tuition numbers were manually collected and verified
Rank
School

Annual Tuition

# 1
Albany State University

$3,540

# 2
Georgia State University - Perimeter College

$3,630

# 3
Houston Community College

$3,930

# 4
Delgado Community College

$4,017

# 5
Lone Star College System

$4,040

# 6
Crowder College

$4,140

# 7
Atlanta Technical College

$4,628

# 8
Genesee Community College

$4,750

# 9
University of North Georgia

$4,770

# 10
Pratt Community College

$4,800

# 11
Spokane Community College

$4,846

# 12
Shoreline Community College

$5,041

# 13

(tie)

Southcentral Kentucky Community and Technical College

$5,070

# 13

(tie)

West Kentucky Community and Technical College

$5,070

# 15
Maysville Community and Technical College

$5,184

# 16
North Hennepin Community College

$5,338

# 17
Southeast Technical Institute

$5,644

# 18
Hinds Community College

$5,920

# 19
South Texas College

$6,000

# 20
Southern Utah University

$6,006

# 21
North Dakota State College of Science

$6,138

# 22
John Wood Community College

$6,176

# 23
Mississippi Gulf Coast Community College

$6,200

# 24
Pima Community College

$6,420

# 25
Carl Albert State College

$6,862