2019 Most Affordable Online LGBTQ-Friendly Colleges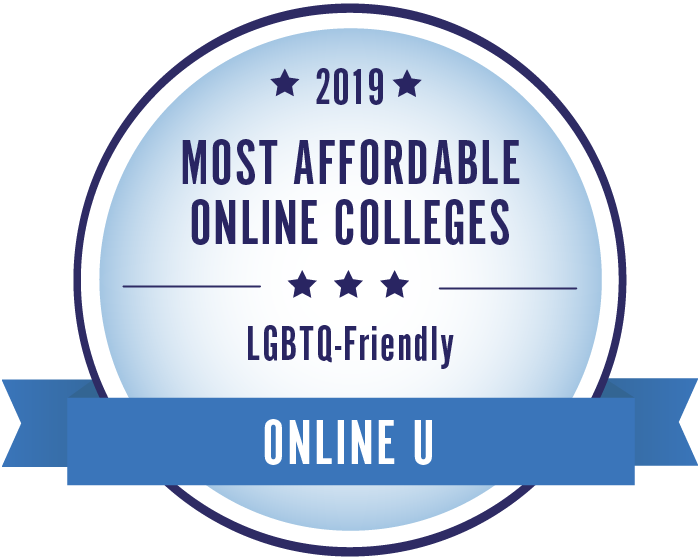 These 24 schools are the most affordable, LGBTQ-friendly online colleges and universities for 2019. OnlineU has generated this list of affordable online colleges that have LGBTQ-friendly institutional policies and practices, using data from the Campus Pride Index. Schools on this list offer various online degree programs that cost less than $13,000 per year. Kennesaw State University tops the list with a low tuition of $7,192. This university offers 25 bachelor's degrees, such as a Bachelor of Arts in Geography and a Bachelor of Science in Cybersecurity.
You can read more about our ranked schools below. View our methodology or learn more about OnlineU.
All tuition numbers were manually collected and verified
| Rank | School | Annual Tuition | Campus Pride Index Score |
| --- | --- | --- | --- |
| # 1 | Kennesaw State University | $7,192 | 4.5 |
| # 2 | University of Iowa | $7,770 | 4.0 |
| # 3 | Clarion University | $8,334 | 4.0 |
| # 4 | University of North Florida | $8,550 | 4.0 |
| # 5 | University of Central Florida | $9,000 | 4.5 |
| # 6 | Southern Illinois University - Edwardsville | $9,123 | 4.0 |
| # 7 | University of North Carolina at Greensboro | $9,262 | 4.5 |
| # 8 | Indiana University - Bloomington | $9,460 | 5.0 |
| # 9 | Northern Illinois University | $9,466 | 4.0 |
| # 10 | University of Cincinnati | $9,682 | 4.5 |
| # 11 | University of Southern Maine | $10,170 | 4.0 |
| # 12 | Western Michigan University | $10,203 | 4.0 |
| # 13 | University of Washington - Seattle | $10,395 | 5.0 |
| # 14 | University of New Mexico | $10,471 | 4.0 |
| # 15 | University of Wisconsin - Green Bay | $10,597 | 5.0 |
| # 16 | University of Northern Colorado | $10,800 | 4.5 |
| # 17 | University of Missouri | $11,091 | 4.5 |
| # 18 | Eastern Illinois University | $11,100 | 4.0 |
| # 19 | Washington State University | $11,329 | 5.0 |
| # 20 | University of Massachusetts - Amherst | $11,700 | 5.0 |
| # 21 | University of Wisconsin-Milwaukee | $11,760 | 5.0 |
| # 22 | Southern Illinois University - Carbondale | $11,815 | 4.5 |
| # 23 | University of Phoenix | $11,940 | 4.0 |
| # 24 | University of Kentucky | $12,070 | 5.0 |
Campus Pride Index Scores provided by