2023 Most Affordable Online Colleges for Law Degrees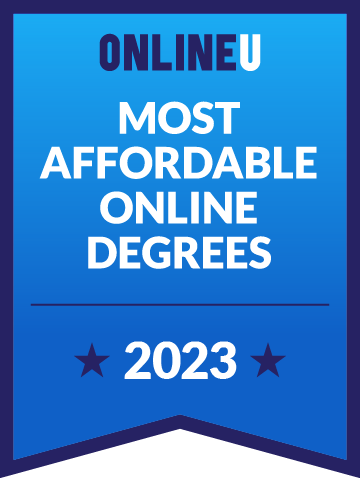 An online degree in law at the bachelor's level is designed to provide students with a foundational understanding of legal concepts. During the course of this online degree, students conduct legal research and writing while engaging in discussions surrounding the U.S. justice system. Practical skills for the courtroom are just as important as a student's theoretical and philosophical understanding of law. While becoming a lawyer requires a Juris Doctor (JD) degree, a bachelor's degree is enough education to work in legal environments as a paralegal or other legal support roles.
You may also be interested in exploring other programs that can produce similar job outcomes, such as online degrees in criminal justice or law enforcement.
View our methodology for more details about rankings or learn more about us.
All tuition numbers were manually collected and verified
Rank
School

Locations

Annual Tuition

# 1
Fort Hays State University
Hays (KS)

$6,806

# 2
Western Carolina University
Cullowhee (NC)

$6,974

# 3
Stevenson University
Stevenson (MD)

$8,438

# 4
Abraham Lincoln University
Los Angeles (CA)

$8,640

# 5
Peru State College
Peru (NE)

$8,970

# 6
American Public University System
Charles Town (WV)

$11,150

# 7
University of Massachusetts - Dartmouth
North Dartmouth (MA)

$11,760

# 8
University of Cincinnati
Cincinnati (OH)

(and 1 other)

$11,794

# 9
Rowan University
Glassboro (NJ)

$12,220

# 10
National Paralegal College
Phoenix (AZ)

$13,000
Overview of Online Law Bachelor's Degrees
Studying law at the undergraduate level provides an excellent platform for several different career paths. As a graduate with an online degree in law, you'll be prepared to pursue a career in the legal profession or in public service, or you can continue your education and become a lawyer.
As you progress through a program, you'll engage in a mix of theoretical and practical coursework. For instance, you might be tasked with analyzing real-life cases and writing legal briefs, which allows you to apply the legal theories and principles that you learn from lectures and readings. Other projects may involve research on evolving legal issues or debates, collaborative group work, and presentations.
In general, the curriculum of a bachelor's program in law is designed to help you develop valuable, marketable skills. Among the essential technical skills you'll acquire are legal research, analysis, and writing. Additionally, you'll hone vital soft skills, including critical thinking, problem-solving, and effective communication.
Common Courses
Graduation requirements for a bachelor's in law degree typically involve the completion of 120 credit hours. Schools often require an internship, and some programs also culminate in a capstone project.
Some of the core courses that you may find in an online law program include:
This course explores the fundamental principles outlined in the U.S. Constitution. Students will learn how the courts interpret these principles, as well as their impact on individual rights and governmental powers.
Students will gain an understanding of the legal and societal implications of criminal behavior. This course covers the various components of a crime, its defenses, and the procedures followed in the criminal justice system.
Legal Writing and Research
In this course, students will learn how to research legal questions and write about them effectively. This includes drafting legal documents, such as contracts and legal briefs.
This course teaches students the processes followed in civil cases, including the stages of a lawsuit and the rules of evidence. It prepares students for the procedural aspects of legal practice.
This course covers the legal aspects of business transactions and corporate governance. Students will learn about contracts, liability, and other legal issues related to running a business.
In this course, students explore the ethical responsibilities of legal professionals. Topics are likely to include professional conduct, confidentiality, and conflict of interest.
Funding an Online Law Degree
When it comes to paying for your degree, you may have several sources of funding available. You're likely to use some combination of savings, income, gifts, scholarships, grants, and loans.
As you complete your bachelor's program, you may discover any number of ways to save money, including earning extra income from a full-time or part-time job. However, there are several key decisions you can make right up front that may help minimize the cost of the degree:
Choose an online degree. One way to cut costs is to choose an online program like those at the most affordable law schools listed above. Many colleges charge lower tuition rates for online programs, so distance learning could reduce your annual tuition costs. Also, by attending college from home, you eliminate room and board and some transportation expenses.
Go public, not private. The most current data from the National Center for Education Statistics (NCES) indicate that publicly run colleges are typically less expensive than private law schools. Specifically, the average tuition and fees for bachelor's degrees at public schools was $9,375, as compared to $32,825 for private.
Reduce your living expenses. Going to college online allows you to live anywhere you choose. To minimize rent, food, and other living expenses while you're in school, consider relocating to a state with a lower cost of living.
Start with community college. The first two years of a bachelor's program are usually filled with general education courses like political science and chemistry. Taking these courses at a community college — which average $3,501 a year, per the NCES — could save you thousands in tuition before you transfer to a four-year university. Community colleges are also convenient, and most offer online classes.
Financial Aid
Perhaps the most popular way to fund a bachelor's degree is through financial aid, which comes in many forms. Scholarships and grants are the best because they don't have to be paid back, but student loans can also be helpful. However, federal and private student loans must be repaid with interest. To calculate the total cost of the loan plus the interest, use a student loan repayment calculator.
In general, funding from the federal and state governments and some funding from the schools themselves go to those students who can demonstrate financial need. There are also school-sponsored and private scholarships that may be awarded based on need, academic achievement, family heritage, or community service.
Regardless of whether you've decided to go to school on-campus or online, you can apply for aid if you're enrolled in an accredited bachelor's program. Applying for private scholarships usually requires individual applications, but applying for all other types of financial aid can be achieved with a single form — the Free Application for Federal Student Aid (FAFSA). If you're approved for aid, your school will send you a financial aid offer detailing the types and amounts of aid you may receive.
What Can You Do With an Online Law Degree?
Once you've earned an online law degree, you'll be qualified to pursue several different career paths.
Many graduates go on to work as legal assistants and paralegals in law firms, large corporations, and government agencies. In general, they assist lawyers by investigating cases, conducting legal research, and writing reports, among many other responsibilities. According to the Bureau of Labor Statistics (BLS), most employers require only an associate degree for these jobs, but a bachelor's may allow you to earn a higher salary. These legal professionals earn a median annual salary of $56,230, and demand is projected to grow by 14% through 2031.
Other graduates may decide to use their degrees while serving the public. For example, some may go into law enforcement, working as police officers or detectives with a median annual salary of $66,020. Another option is to work in social services, where they may be able to influence public policy and the law. Social and community service managers earn a median annual income of $74,000.
Of course, for many students, a law degree serves as the foundation for earning a Juris Doctor (JD), which is the terminal degree required to become a lawyer. The BLS notes that the median annual salary for lawyers is $127,990.
FAQs About Online Law Degrees
How Do I Choose a Bachelor's in Law?
---
Choosing a bachelor's in law program involves several factors. It's crucial to research the curriculum to see if the courses offered align with your areas of interest. Some degree programs may have a particular focus, such as corporate law or criminal justice, so be sure to choose one that's going to help you meet your career goals.
The reputation of the institution and the program, as well as its accreditation status, are also important. Additionally, consider practical factors like the cost of tuition, availability of financial aid, the flexibility of the program, and the available support services for students.
What Are the Admission Requirements for Law Degrees?
---
Admission requirements for online law programs vary by institution. However, common requirements include a high school diploma or the equivalent, a satisfactory GPA of at least 2.0, and high standardized test scores on the SAT or ACT.
When submitting your application, you may also be asked to provide a personal essay, a list of achievements, and one or more letters of recommendation.
Is a Law Degree Worth It?
Deciding whether an online law degree will be worth it needs to be based on your own goals and priorities. However, this degree is likely to pay off with a reasonably solid return on your financial investment. You'll be qualified for several different occupations with median salaries ranging from $56,230 to $74,000. What's more, you'll be doing intellectually stimulating work that may involve helping others.
Related Articles
2023 Most Affordable Online Colleges & Degrees
Explore the top affordable online colleges of 2023. Find cheap online associate, bachelors, master's, and doctoral degrees.
2023 Most Affordable Online Bachelor's Degrees
Find the most affordable online bachelor's degree programs in the country for 2023. We highlight cheap online colleges with high alumni salaries.