2023 Most Affordable Online Journalism Degrees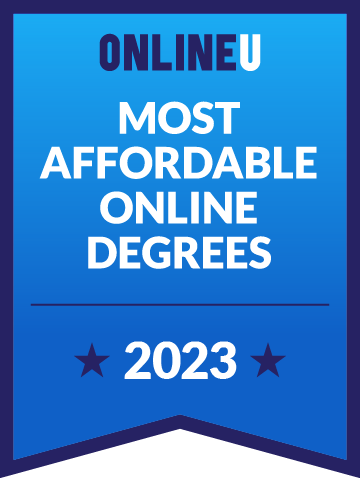 A bachelor's degree in journalism teaches students how to gather relevant information for a story, fact–check that information, and conduct both interviews and research to provide context. While this is the foundation of a journalism degree, modern-day programs also include the study of digital technologies and social media platforms.
Some graduates become reporters, broadcasters, writers, and media production specialists, while others may pursue an affordable master's in journalism to prepare for a senior-level career.
Although some of the degrees below don't include "journalism" in the diploma title — like communication degrees labeled as "mass communication" or "media studies" — they still offer the chance for students to learn journalism fundamentals, which is why they are included in our list. View our methodology for details about rankings or learn more about us. You can also check out our overall list of the most affordable online degrees for some inspiration.
All tuition numbers were manually collected and verified
Rank
School

Locations

Annual Tuition

# 1
Ohio University - Main Campus
Athens (OH)

$3,645

# 2
Arizona State University
Tempe (AZ)

(and 4 others)

$4,682

# 3
Southern Utah University
Cedar City (UT)

$7,200

# 4
Valley City State University
Valley City (ND)

$7,955

# 5
SUNY College at Oswego
Oswego (NY)

$8,480

# 6
Southern Illinois University - Carbondale
Carbondale (IL)

$9,645

# 7
University of North Dakota
Grand Forks (ND)

$11,102

# 8
Utah State University
Logan (UT)

$11,520

# 9
Indiana Institute of Technology
Fort Wayne (IN)

$11,970

# 10
Regent University Online

Virginia Beach (VA)

$13,150
Related Articles
2023 Best Online Bachelor's in Journalism Degrees
Find the best journalism degree for you on our list based on alumni salary. Then read on to discover what you can do with a journalism degree.
2023 Most Affordable Online Master's Degrees in Journalism
Explore our 2023 list of the most affordable colleges for online master's degrees in journalism. Our rankings only include accredited online schools.