2020 Most Affordable Online Master's in Hospitality Management Degrees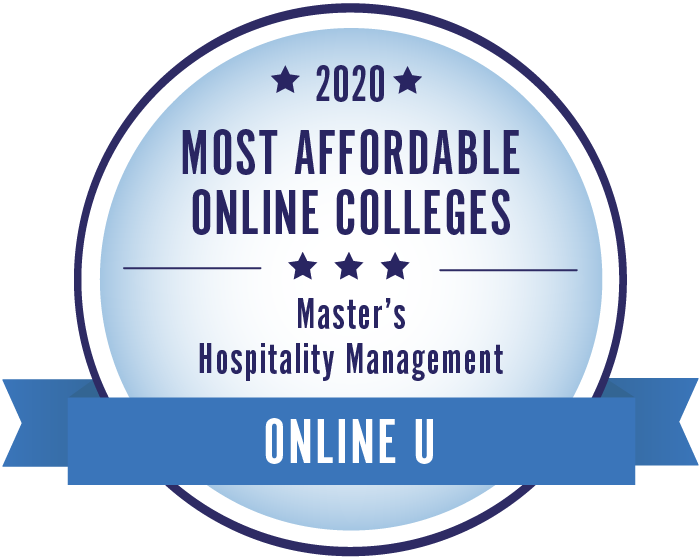 These schools represent the least expensive options for obtaining an online master's degree in hospitality management. Missouri State University is the #1 school on the list, offering a tuition rate of $5,015 annually. The University of Alabama comes in second place, with an affordable tuition rate of $6,300 per year. Courses include Financial Management and Hospitality Operations, Hospitality Law, Leadership in the Hospitality Industry, Special Problems in Hospitality Management, and Strategic Management in the Hospitality Industry.
You can read more about our ranked schools below or browse our rankings of the most affordable online bachelor's in hospitality management degrees. View our methodology or learn more about OnlineU.
All tuition numbers were manually collected and verified
| Rank | School | Annual Tuition |
| --- | --- | --- |
| # 1 | Missouri State University | $5,015 |
| # 2 | University of Alabama | $6,300 |
| # 3 | University of New Orleans | $7,984 |
| # 4 | Kansas State University | $8,613 |
| # 5 | University of Florida | $8,786 |
| # 6 | Auburn University | $9,061 |
| # 7 | University of Mississippi | $9,720 |
| # 8 | Lasell College | $10,200 |
| # 9 | University of Kentucky | $10,275 |
| # 10 | Johnson & Wales University - Online | $11,445 |
| # 11 | University of South Florida Online | $11,586 |
| # 12 | University of Central Florida | $11,811 |
| # 13 | University of North Texas | $12,146 |
| # 14 | Lakeland University | $12,960 |
| # 15 | East Carolina University | $13,160 |
| # 16 | Purdue University - Main Campus | $13,175 |
| # 17 | California State University - East Bay | $14,214 |
| # 20 | University of Nevada at Las Vegas | $15,051 |
| # 21 | University of Illinois Urbana - Champaign | $16,800 |
| # 22 | San Diego State University | $16,864 |
| # 23 | North Carolina State University | $20,720 |