2023 Most Affordable Online Master's Degrees in Homeland Security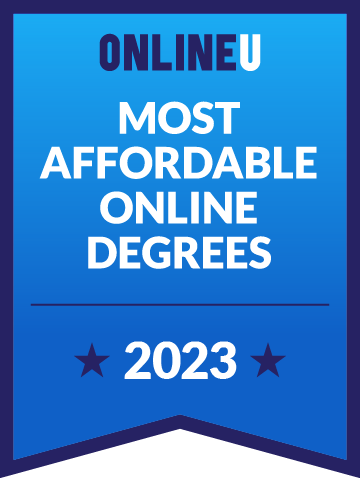 As our critical infrastructures become more complex and criminals more sophisticated, the U.S. faces increasing domestic security challenges and threats. A program curriculum in homeland security at the master's level can help prepare students for career advancement opportunities protecting communities when disaster strikes. Industry experts often instruct courses and demonstrate their practical knowledge so students can see how skills apply in real-world scenarios. Overall, an online master's in homeland security offers advanced studies in defense, intelligence, terrorism, and disaster management to help students develop next-level skills.
View our methodology for details about rankings or learn more about us.
All tuition numbers were manually collected and verified
Rank
School

Locations

Annual Tuition

# 1
Columbia Southern University

Orange Beach (AL)

$6,030

# 2
American Public University System
Charles Town (WV)

$6,660

# 3
Sam Houston State University
Huntsville (TX)

$7,583

# 4
University of Alaska Fairbanks
Fairbanks (AK)

(and 1 other)

$8,085

# 5
University of Mississippi
Oxford (MS)

$8,685

# 6
University of Massachusetts - Lowell
Lowell (MA)

$8,775

# 7
Mississippi College
Clinton (MS)

$8,865

# 8
Fairmont State University
Fairmont (WV)

$9,064

# 9
Auburn University at Montgomery
Montgomery (AL)

$9,306

# 10
Wayland Baptist University
Plainview (TX)

$9,432
Related Articles
2023 Best Online Master's in Homeland Security Degrees
Explore 2023's best online master's degrees in homeland security with our comprehensive ranking of accredited schools.
2023 Most Affordable Online Master's Programs
Explore the most affordable online master's degree programs in 2023 and choose the one that's right for you.