2023 Most Affordable Homeland Security Degrees Online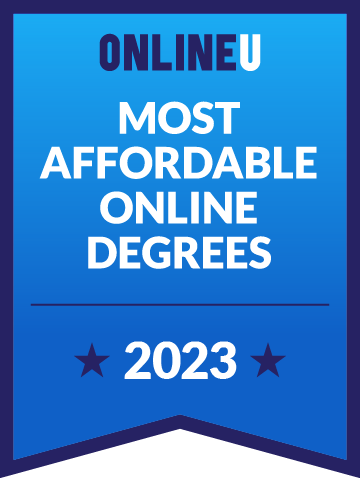 An online bachelor's degree in homeland security covers vital counterterrorism tactics and procedures as well as emergency preparedness and disaster planning. Students studying homeland security learn how to effectively mitigate risk through the research and analysis of threats, both natural and human-made. The ethics and history of security are also explored. Graduates may go on to work for the U.S. Department of Homeland Security, the Federal Bureau of Investigation, or other regional and national law enforcement or security agencies. Similar degrees focus more broadly on law enforcement, criminal justice, and emergency management, which prepare students for similar roles. After receiving a bachelor's degree online, some students opt to continue their distance learning through an affordable master's degree in homeland security.
View our methodology for details about rankings or learn more about us. For inspiration, you can also check out our overall list of the most affordable online degrees.
All tuition numbers were manually collected and verified
Rank
School

Locations

Annual Tuition

# 1
Wichita State University
Wichita (KS)

$6,843

# 2
University of Alaska Fairbanks
Fairbanks (AK)

(and 1 other)

$7,020

# 3
Columbia Southern University

Orange Beach (AL)

$7,050

# 4
SUNY College of Technology at Canton
Canton (NY)

$8,480

# 5
Vincennes University
Vincennes (IN)

$8,527

# 6
Thomas Edison State University
Trenton (NJ)

$9,278

# 7
Waldorf University
Forest City (IA)

$9,300

# 8
Southern New Hampshire University Online

Manchester (NH)

$9,600

# 9
Mount Vernon Nazarene University
Mount Vernon (OH)

$9,779

# 10
American Public University System
Charles Town (WV)

$11,150
Related Articles
2023 Best Online Master's in Homeland Security Degrees
Explore 2023's best online master's degrees in homeland security with our comprehensive ranking of accredited schools.
2023 Most Affordable Online Master's Degrees in Homeland Security
Explore our 2023 list of the most affordable colleges for online master's degrees in homeland security. All online colleges are accredited and trustworthy.